In this post, we will talk about the 7 Effective Remedies for Soothing Dry Eyes. Dry eyes are so common in people and can range from minor irritations to serious conditions like chronic dry eye syndrome.
If you have dry eyes, the problem could potentially significantly impact your daily life, such as causing persistent discomfort, blurring your vision, and increasing sensitivity to light.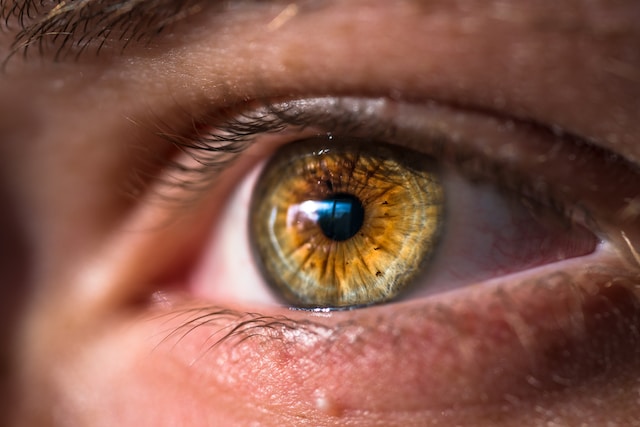 7 Effective Remedies for Soothing Dry Eyes
However, the good news is there are multiple effective ways to deal with dry eyes. Here are 7 Effective Remedies for Soothing Dry Eyes (with pros and cons for each):
1. Warm Compresses
Applying warm compresses to closed eyelids can soften sticky residue that blocks tear ducts, which helps to lubricate oils flow more freely. It is as simple as soaking a clean cloth in warm water and placing it on your eyes for several minutes.
Pros: This option is easy to execute, quick, and cost-effective as it requires no special equipment.
Cons: The relief offered is temporary, so you must do it regularly, which could be inconvenient for busy schedules.
2. Omega-3 Supplements
Increasing your dietary intake of omega-3 fatty acids may reduce symptoms of dry eyes by improving the oil film produced by your eyes' small glands. Supplements usually come in the form of fish oil or flaxseed oil.
Pros: This treatment has potential health benefits beyond just improving dry eyes, like improved heart function.
Cons: Omega-3 may interact with some medications or medical conditions, so you should consult a healthcare provider before starting a regimen.
3. Blinking Exercises
There is genuine power in blinking! Regular blinking exercises can stimulate tear production and spread tears across the surface of your eyes.
Pros: It is a simple and free exercise anyone can do at any time.
Cons: Remembering to blink regularly during activities like reading or computer work can be challenging as we naturally tend to decrease our blink rate in these scenarios.
4. Avoid Dry Environments
Staying in air-conditioned or heated rooms can worsen dry eye symptoms by making the air dry. By avoiding such environments whenever possible you could see an improvement in your condition.
Pros: This method involves no use of drugs or substances with potential side effects.
Cons: It might not be feasible during extreme seasons or if AC/heating is required for comfort or health reasons.
5. Use a Humidifier
A humidifier makes the environment moisture-laden by releasing water vapor into the air. This prevents excessive evaporation of tears, thus helping maintain moisture in your eyes.
Pros: A humidifier can also improve other symptoms related to dry air, such as dry skin.
Cons: Regular cleaning is required to prevent bacterial and fungal growth in humidifiers.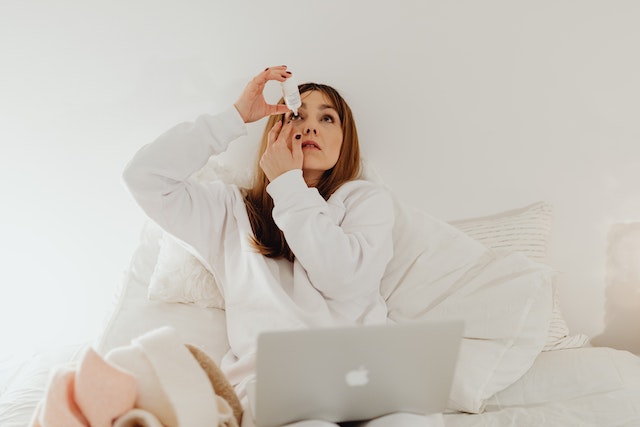 6. Artificial Tears
Artificial tears are over-the-counter eye drops that mimic real tears. Similar to natural tears, they provide moisture and lubrication to the cornea, thereby helping to alleviate dryness and irritation. This method is particularly beneficial if we consider its prompt relief and wide availability.
Pros: These drops are easily accessible, available in most drugstores or online, and quick in delivering relief.
Cons: They may require frequent application for continuous relief. Moreover, some artificial tears may contain preservatives that irritate sensitive eyes.
It is also crucial to be aware that, while the vast majority of artificial tear products are safe, EzriCare Artificial Tears are not. Global Pharma Healthcare has recalled its eye drop product due to potential contamination that could lead to serious infections.
And many consumers who have been harmed by the product are now bringing an EzriCare artificial tears lawsuit to seek compensation.
7. Prescription Medication
Sometimes, dry eye symptoms need more potent treatment, which is where prescription medications come into play. Your healthcare provider might prescribe a drug like cyclosporine, which increases tear production.
Pros: These treatments can provide substantial relief to those with persistent and debilitating dry eye syndrome.
Cons: Some people might experience side effects related to the medication. Also, meds are not instantly effective. It may take weeks or even months before improvements are noticeable.
Staying hydrated, using warm compresses, eating oily fish, and using eye drops specifically designed for dry eyes are just a few of the most commonly recommended remedies.
Additionally, it's important to take frequent breaks when using screens and to avoid environments with low humidity. By following these tips, you can help your eyes feel better and maintain healthy vision.
I hope you found this article '7 Effective Remedies for Soothing Dry Eyes' helpful! Do you suffer from dry eyes? How do you alleviate the discomfort and irritations associated with dry eyes? Please let me know in the comments below!