Winter's dry air and winds can ruin your beautiful skin, causing it to become dry, itchy, and irritated. Even when we think we're helping our skin, we may be doing more harm than good.
Luckily, there are a few simple ways to help heal dry skin and keep it feeling healthy all winter long. Below are some helpful tips to Combat Dry Skin during the winter months.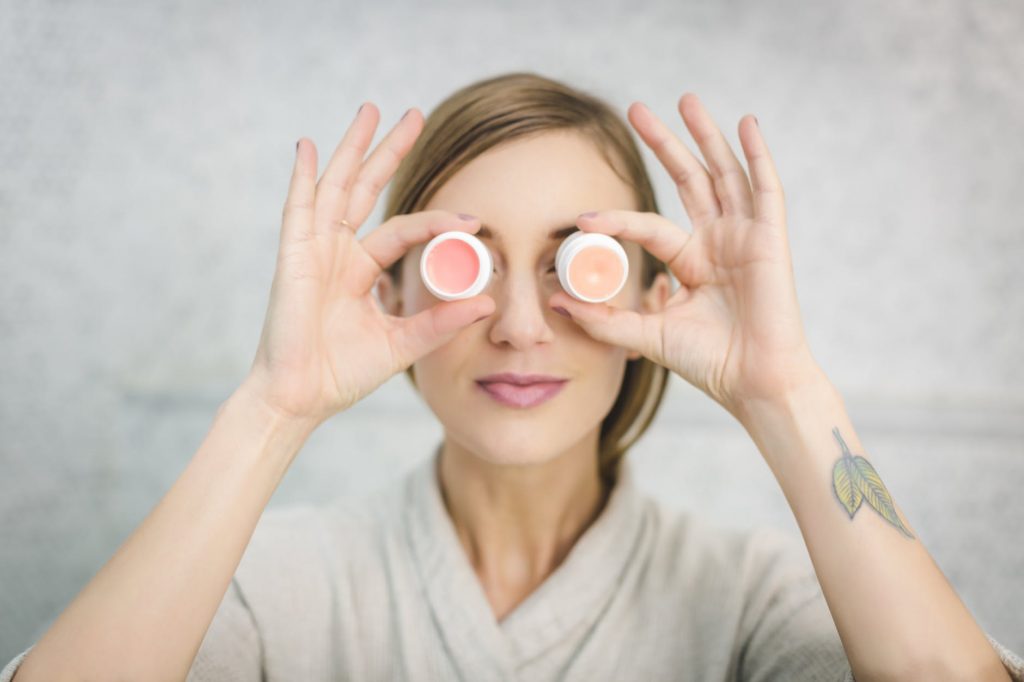 Combat Dry Skin with These Winter Skin Care Tips
Implement a Winter Weather Skin Care Routine
Don't use the same skincare routine that you do during the summer. Certain products that help keep your skin blemish-free in the summer can cause extreme dryness and irritation.
For example, toners and astringents should be applied sparingly because these products can further dry out and irritate your skin.
You shouldn't exfoliate as much as you would other times of the year but instead, use a cream-based cleanser. Make sure to choose a fragrance-free soap because fragrances can aggravate itchy, dry skin.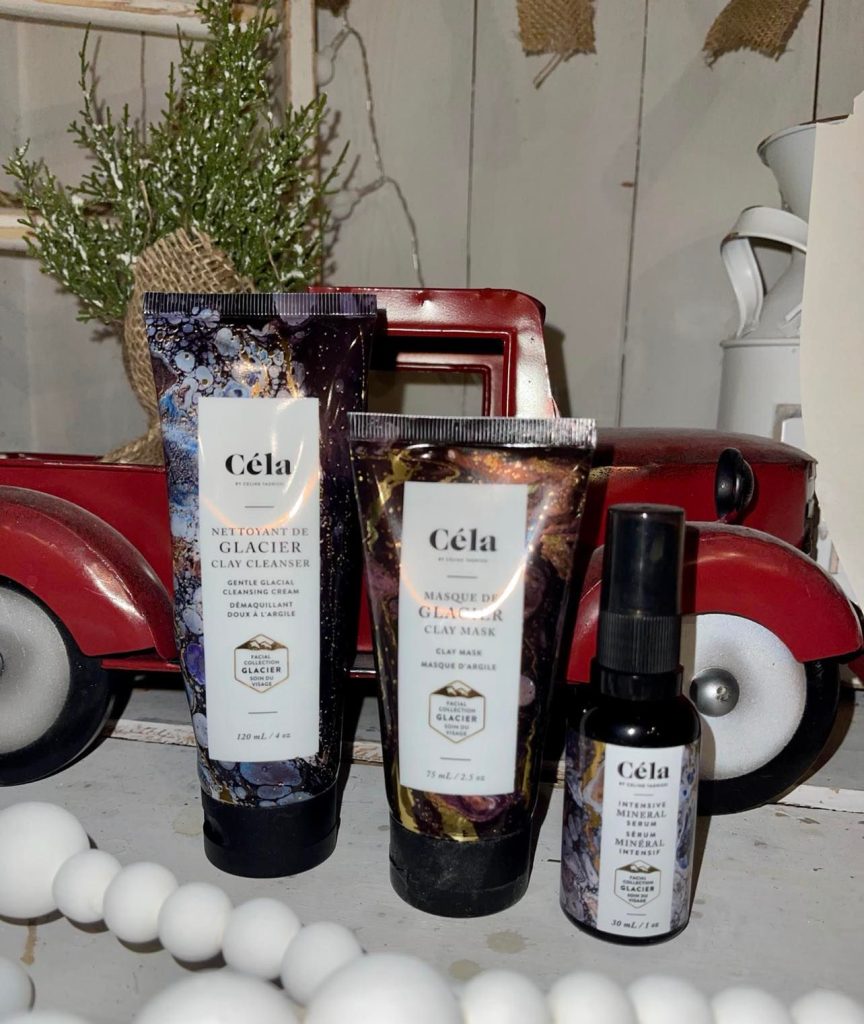 Some products I am using right now for my winter skincare routine are products from Céla. Céla is Inspired by Canadian plant life, this botanically-based collection provides spa-worthy self-care. I received their Glacier Clay Collection products to try out.
The products I received are:
*Glacier Clay Cleanser
*Glacier Clay Face Mask
*Intensive Mineral Serum
First, I will talk about the Glacier Clay Cleanser. I use this first before anything else to get my face nice and clean and free from any dirt and grime from the day.
This gentle Glacial Cleansing Cream helps the remove of makeup, environmental pollutants, and dead facial skin cells to reveal and fresh, glowing appearance.
Enriched with natural botanical extracts and minerals from Glacial Oceanic Clay leaves skin soft, fresh, and radiant. My face feels so clean when I use this!
Next up is the Glacier Clay Face Mask. I will use this 3 times a week after cleansing my face. This mask exfoliates and deep cleanses, revealing softened toned, and radiant skin. Glacier Clay Face Mask also features Chamomile extract, assisting in the anti-aging effects of the mask as well as reducing redness due to inflammation. My face feels so dang soft after using this clay mask! I love it!
Last but not least is the Intensive Mineral Serum! This is Formulated with Glacial Oceanic Mineral Water, actives, and extracts to provide deep hydration to the skin and help to reduce and prevent fine lines and wrinkles.
This is great for our winter skin! The Glacial Mineral Water is rich in skin-nourishing minerals and rare earth elements that naturally occur in the ocean.
It is extracted from Glacial Oceanic Clay, which is from a pristine source unique to the BC coast of Canada. It provides a cooling sensation to the skin, delivering a soothing effect for the user. Its texture allows it to be fast-absorbing, leaving the skin feeling refreshed and hydrated!
These three skincare products provide your skin with long-lasting hydration, revealing a softer, hydrated, and more radiant-looking complexion for these long winter months and beyond!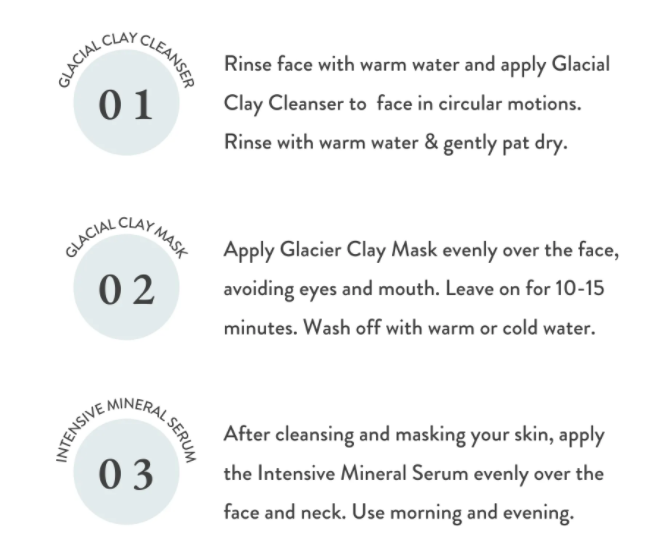 Limit Shower Time and Temperature
In the winter, it is tempting to jump into a scalding hot shower or bath. Excessively hot water can burn and dry out your skin, causing it to become red and irritated. Instead, take a lukewarm shower or bath for five to ten minutes.
This prevents your skin's natural oils from drying out. Use cooler water when washing your hands, as well. It is just as effective as removing germs from warm water, and it isn't as harmful to the skin.
Moisturize Frequently for Softer Skin
Another way to maintain healthy skin throughout harsh winters is to moisturize frequently. Apply body cream after every shower and once more throughout the day.
Washing your hands is necessary to prevent the cold and flu; however, constant washing will lead to cracked skin if you don't moisturize after.
Use a rich moisturizer on your face, such as a cream or ointment, rather than a lotion. Lotions are great in warmer, humid climates, but your skin requires a thicker moisturizer in the winter.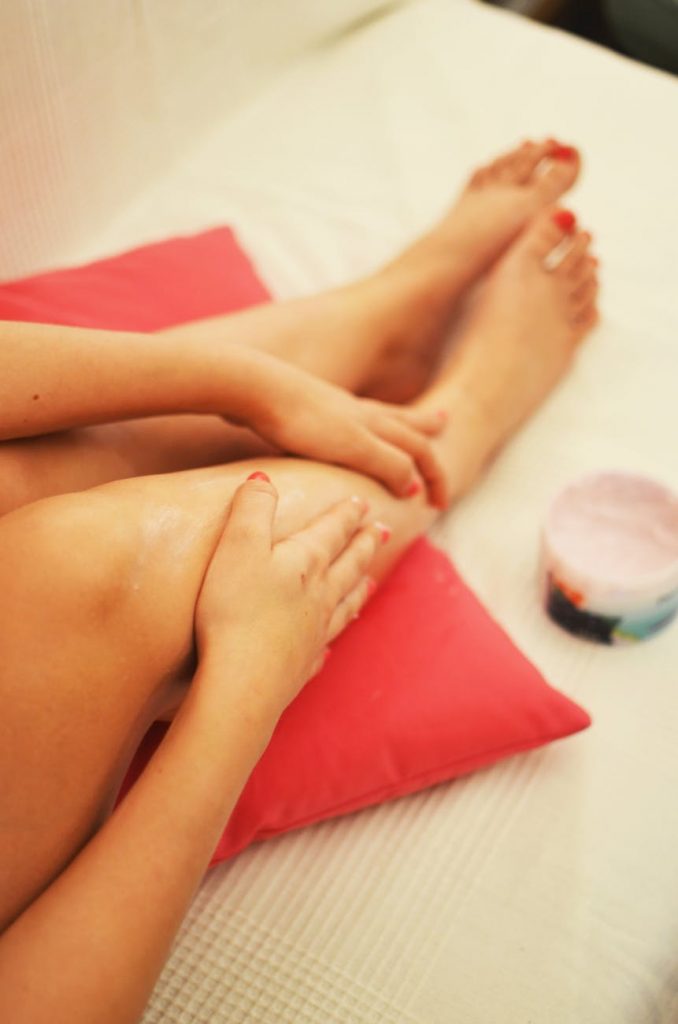 Lips can become cracked and chapped, too. Moisturizing balms or petroleum jelly will help heal your lips, keep them hydrated, and prevent them from getting chapped throughout the winter. However, you should avoid products that cause any stinging or tingling sensations, because these could be harmful.
Apply Sunscreen To Protect Your Skin
The sun can be just as damaging to the skin in the winter months–even on cloudy days. On bright days, sun rays can reflect off the snow, increasing the risk of sun exposure. Rays can also shine through the clouds, still posing a risk.
You should be applying broad-spectrum sunscreen with an SPF of 15 or higher every day. Many moisturizers come with SPF, so purchasing one of these will ensure that your skin is both protected from harmful sun rays and hydrated.
Manage the Air and Temperature in Your Home
The air and temperature in your home will affect your skin and its ability to absorb moisture and oils. In the winter, it is natural to want to raise the thermostat temperature to stay warm.
However, if your home is too warm, the air loses moisture and dries your skin. Keeping your temperature between 68°F and 72°F helps manage the humidity levels and keep your living spaces from getting too dry.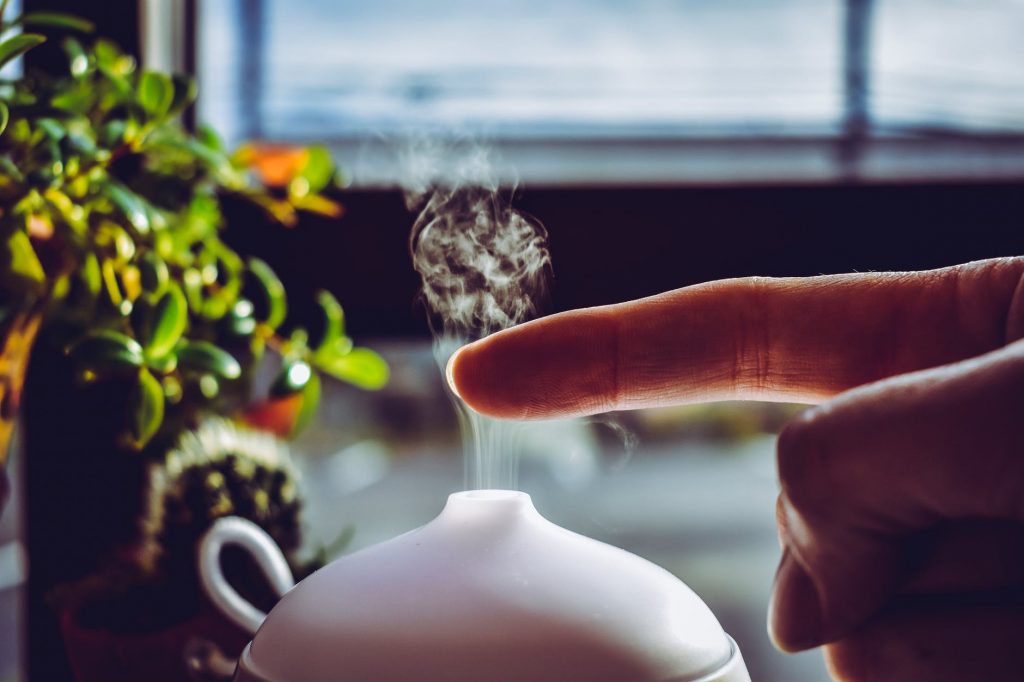 Purchasing a humidifier for the winter helps keep moisture in the air, as well. Run a humidifier in the rooms you spend the most time in, and it will help your skin stay hydrated throughout the winter.
Wear Appropriate Clothing
It is important to keep yourself completely covered, so your skin isn't exposed to cold winds and dry air. However, you'll want to steer clear of fabrics that will irritate your skin more, such as wool or polyester.
You should wear soft, breathable materials and layer as needed. Putting on your heavy wool sweater over a base layer will help prevent your skin from getting more aggravated.
Wearing gloves or mittens is crucial for keeping your hands protected from harsh, cold air. Like your other pieces of clothing, choose a material that won't irritate your skin, or opt for cotton or silk glove liners if you prefer wool.
Eat Right and Stay Hydrated
An important part of keeping your skin healthy year-round is eating a well-balanced diet and drinking plenty of water. Foods or supplements that contain omega-3 and omega-6 fatty acids, such as fish, soybeans, and healthy fats, help boost skin health.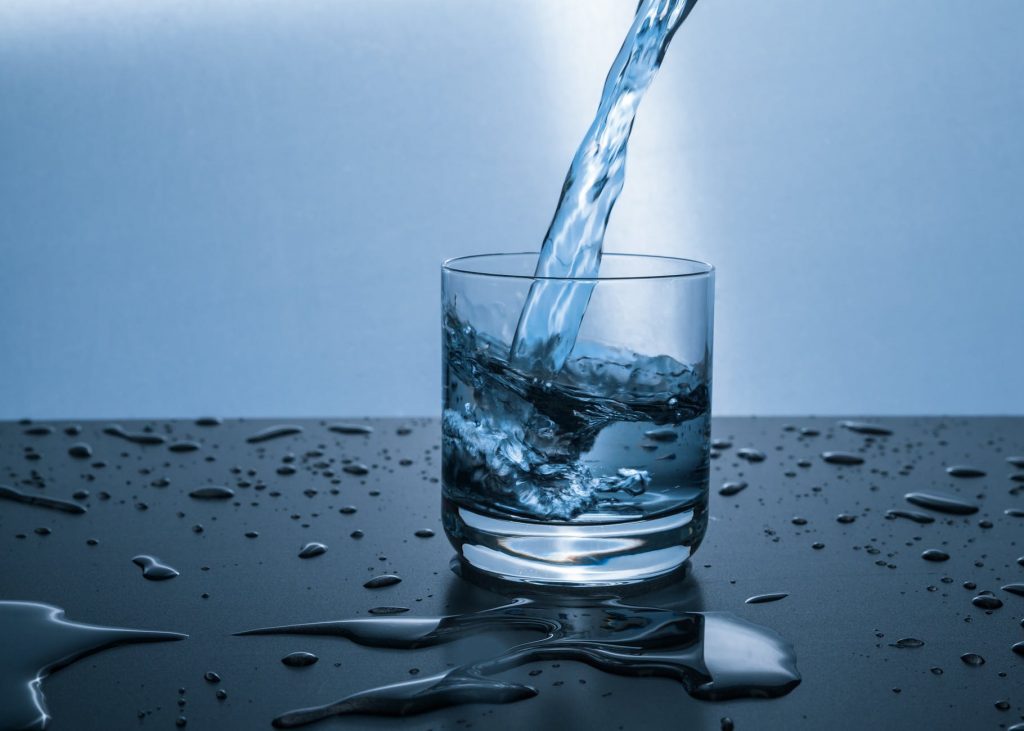 During the winter, drinking an extra glass or two of water each day helps your skin retain moisture and keep it from getting chapped, cracked, or irritated.
If you continue to struggle with dry and irritated skin after implementing these tips, then you should schedule an appointment with a dermatologist.
They may give you a prescription-strength remedy to make the harsh winter months more bearable. Did you find this article; Combat Dry Skin with These Winter Skin Care Tips, helpful? Let me know in the comments!