Today, let's talk about Adjustable Beds and side Sleepers! Side sleepers need additional comfort and pressure relief for their joints so that they can sleep soundly and wake up feeling refreshed and pain-free.
Side sleepers can take advantage of a variety of mattresses from hybrid to memory foam, which can provide a high level of support where they need it most. Read on to find out more about adjustable beds and mattresses that can provide the necessary comfort for these sleepers.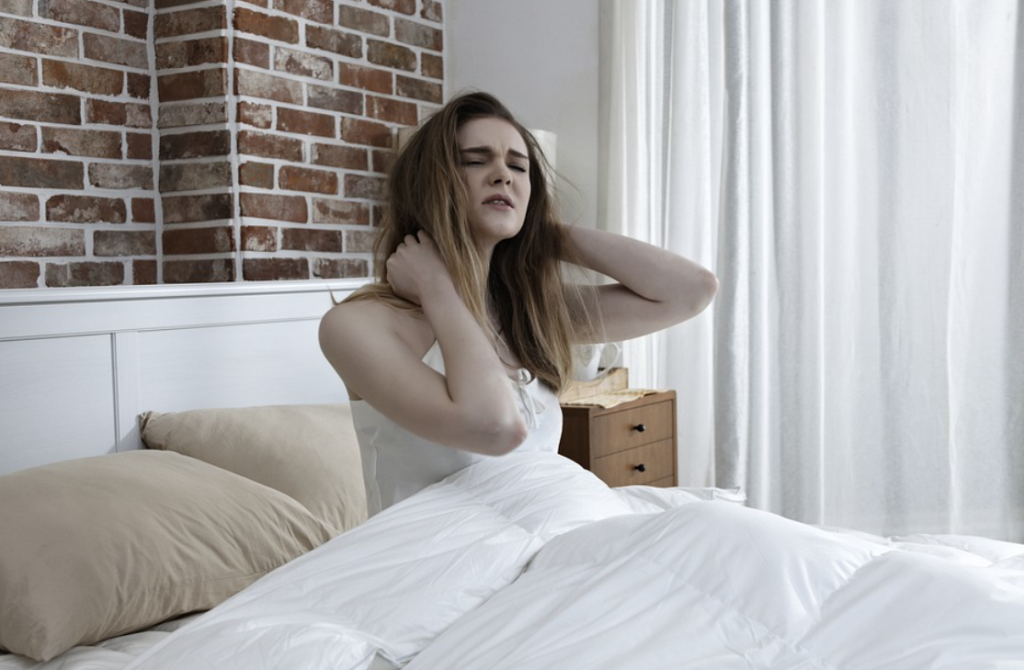 Adjustable Beds & Side Sleepers
What is an adjustable bed?
An adjustable bed can move and tilt. It does this by using an inner mechanism in conjunction with a multi-hinged surface that allows the bed to move without you having to do anything. It can be remote-controlled and is useful for older adults, or those of us that suffer from mobility issues.
They allow the user to adjust the bed whilst they're in it, to find the most comfortable position for them. Not only this, but they can allow people with mobility issues to stay independent, as well as get a good night's rest.
There are a couple of different types of adjustable beds – two-part adjustable beds that have an upper section that can be raised to allow you to sit up, or three-part beds that have the same back raise as the two-part, but with an additional break at the knee. This helps you to stay in the best position and prevents slipping down the mattress.
The mattresses that are used on these adjustable beds are secured to offer security and safety – but you can choose a mattress that is best for you, based on your sleeping position.
Sleeping positions
When you're choosing your mattress, the position that you sleep in is key. There are three main types of sleepers, back, stomach, and side sleepers. If you change position during the night, you may also be referred to as a combination sleeper.
The most common sleeping position favored by many of us is the side sleeping position. If you're choosing a mattress, whether it's for an adjustable bed, or a single or double, you must choose a model that will provide you with comfort and support.
Mattresses for side sleepers
If you sleep on your side, you're going to need to choose a mattress that can accommodate the pressure that is being placed on your shoulders and hips. A memory foam mattress tends to be the best option for a side sleeper, as it cradles the joints and offers relief from pain and discomfort. It can also help to keep the spine aligned when in the side sleeping position.
One of the disadvantages that you might find with memory foam is that it can retain heat, so if you often find yourself warm during the night, this type of mattress may not be the best for you – instead, you could choose a hybrid mattress, that offers comfort with additional support and a cooling system.
Twin mattresses for side sleepers
If you're using an adjustable bed because you suffer from mobility issues, or back or joint pain, there are twin mattresses that would be a great solution for you if you're a side sleeper, such as:
Helix Midnight

: This is a hybrid mattress that can provide a comfortable, plush-like feel, but also comes with a high level of support and targeted pressure relief. It allows for increased alignment and can cool you down if you're a hot sleeper. It is a great option for alleviating pain.

Nolah Signature

: This mattress is all foam. If you're particularly affected by pressure on your hips and shoulders, it can provide cradling relief to those high-pressure areas. Although it is a foam mattress, you'll still be able to change positions without sinking too much, and it offers high responsivity so you can move more easily. It is a slightly pricier option but is durable, so could save you money in the long run.
Health benefits of side sleeping
If you're a natural side sleeper, there are a few health benefits that you may not even be aware of, for example, you can find relief from back pain by sleeping on your side as it lessens the pressure on your spine.
It can also improve your digestion and give your organs room to do what they need to do. It can be helpful when trying to stop snoring and can reduce symptoms of indigestion.
So, whether you are an adjustable bed convert or a side sleeper in need of some extra comfort, we hope that this post has helped narrow down your search.
We have provided some of our favorite options for both categories and would love to hear about your experiences with them. Please leave me a comment below! Thank you!