Anywhere in the world, at any playground location, you're almost guaranteed to see a slide alongside a queue of children, ready to feel the adrenaline rush. Then back to the top to do it all over again. Children naturally are thrill-seekers – fearless in their discovery of new and exciting environments all around them. If you ask the kids what is their favorite thing to play on at the playground, the slide is likely to come up again and again.
But why is this? What benefits do children receive from this kind of play, and what type of slide is best for you? We're about to take a look at why kids love playing on them so much and give tips on how best to incorporate them into your own home.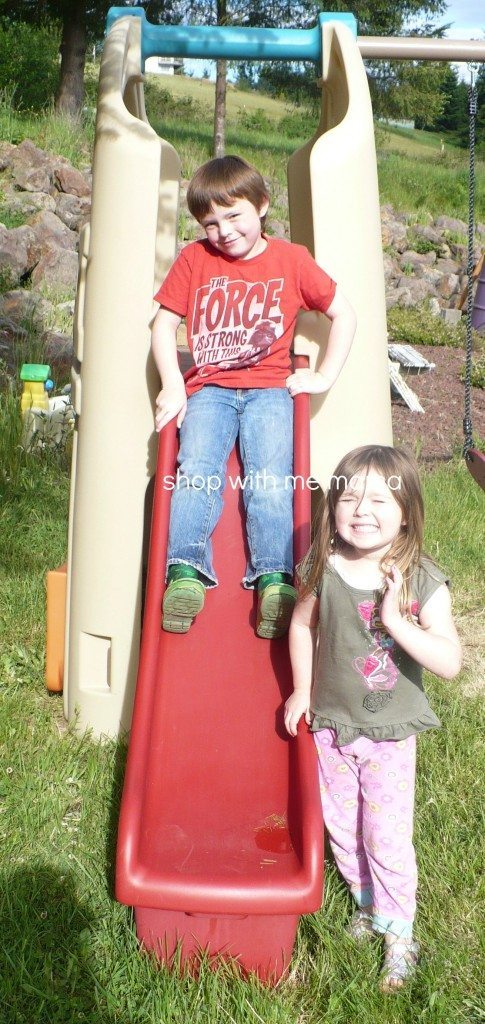 All About Kids Slides!
Playground Slide Designs Over the Years
Over the years, the development of the slide has changed a considerable amount. Believe it or not, slides were originally made from wood. And yes, splinters were in abundance! Later they were replaced with a more durable material which was metal for a number of reasons.
Even though the metal slide was a much better component than the original wooden one, new safety risks arose. With thanks to new consumer safety standards, metal slides today are being slowly replaced with modern versions.
Metal slides were quickly found to contain many design flaws and posed several health risks too. Prone to cracking and rust, they were unsafe for children to use. Even little slides for toddlers would likely have low rails, often being the cause of injuries. In the changing seasons, outdoor metal slides would be susceptible to the conduction of heat causing burns or a build-up of ice in colder months.
Slides today give a safe, fast and exciting experience for children and toddlers to experience. The seamless, rotationally molded plastic slides with non-stick surfaces are a new method of production but are the top product in any playground.
From outdoor slides for 1-year-olds to indoor slides for 3-year-olds, this advancement of design and materials used gives parents peace of mind when their toddler is flying down at high speeds.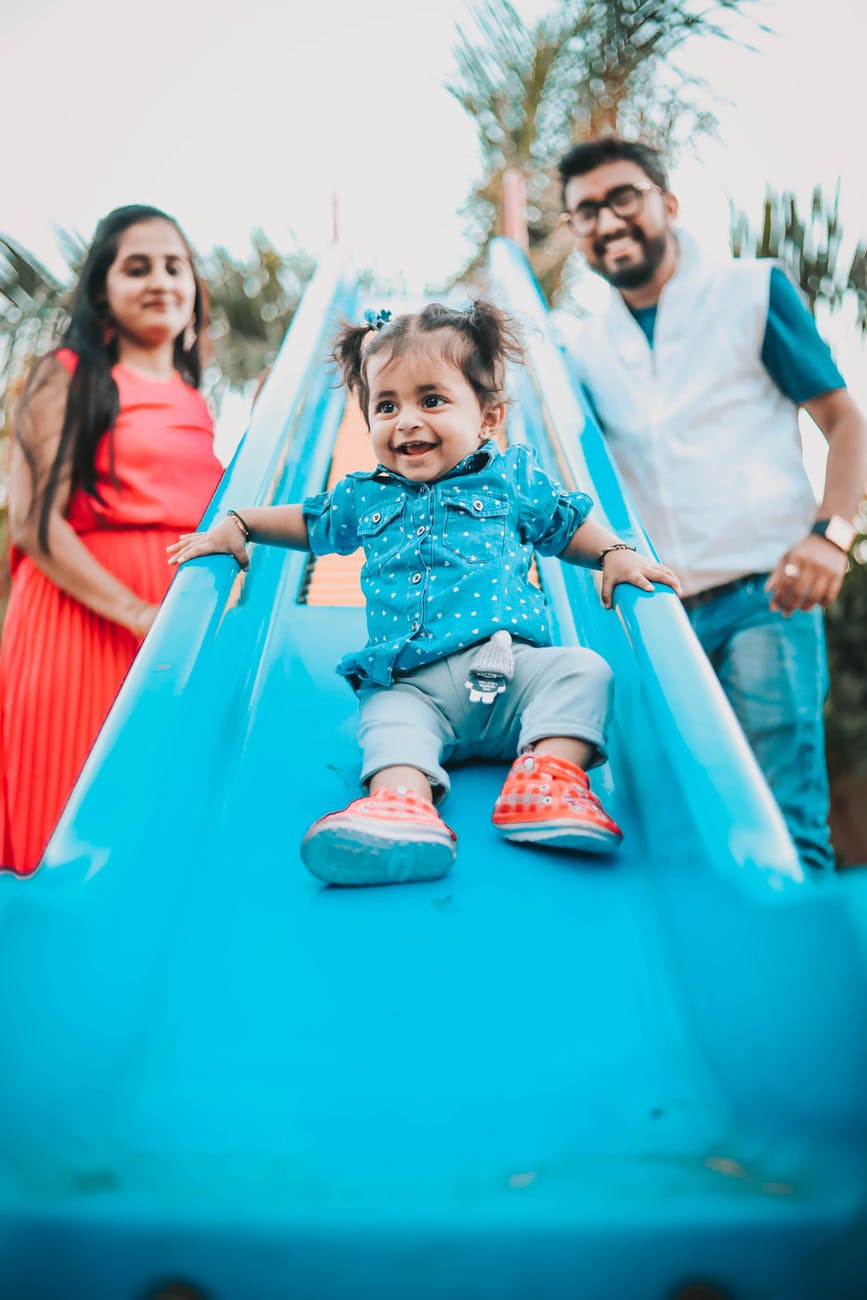 Benefits of Engaging in Slide Activities
No matter where you are in the globe, many children call slides their favorite thing to play on in the playground. But, asides from the fun they provide, there are actually plenty of benefits that can be gained from all the commercial playground equipment. There are also no-commercial kids slides from retailers and for a comprehensive review read more from Starwalkkids.
So why is the slide such a loved activity of the playground and, what are the key benefits kids can gain from using them?

Climbing to the top of a playground structure is daunting and scary for many children, so a good amount of confidence is needed in doing so. Even the best toddler slides can give this sense of exploration and confidence to younger children. The challenge of overcoming the height of a tall, fast slide is great for encouraging any child of any age.
Slides are also a really good promoter of physical activity in the playground. Climbing up the structure of a slide takes some time and effort, but the exhilarating feeling they gain from sliding down will make them go again and again. This type of activity is a subtle cardiovascular exercise which is, of course, going to be good for any child.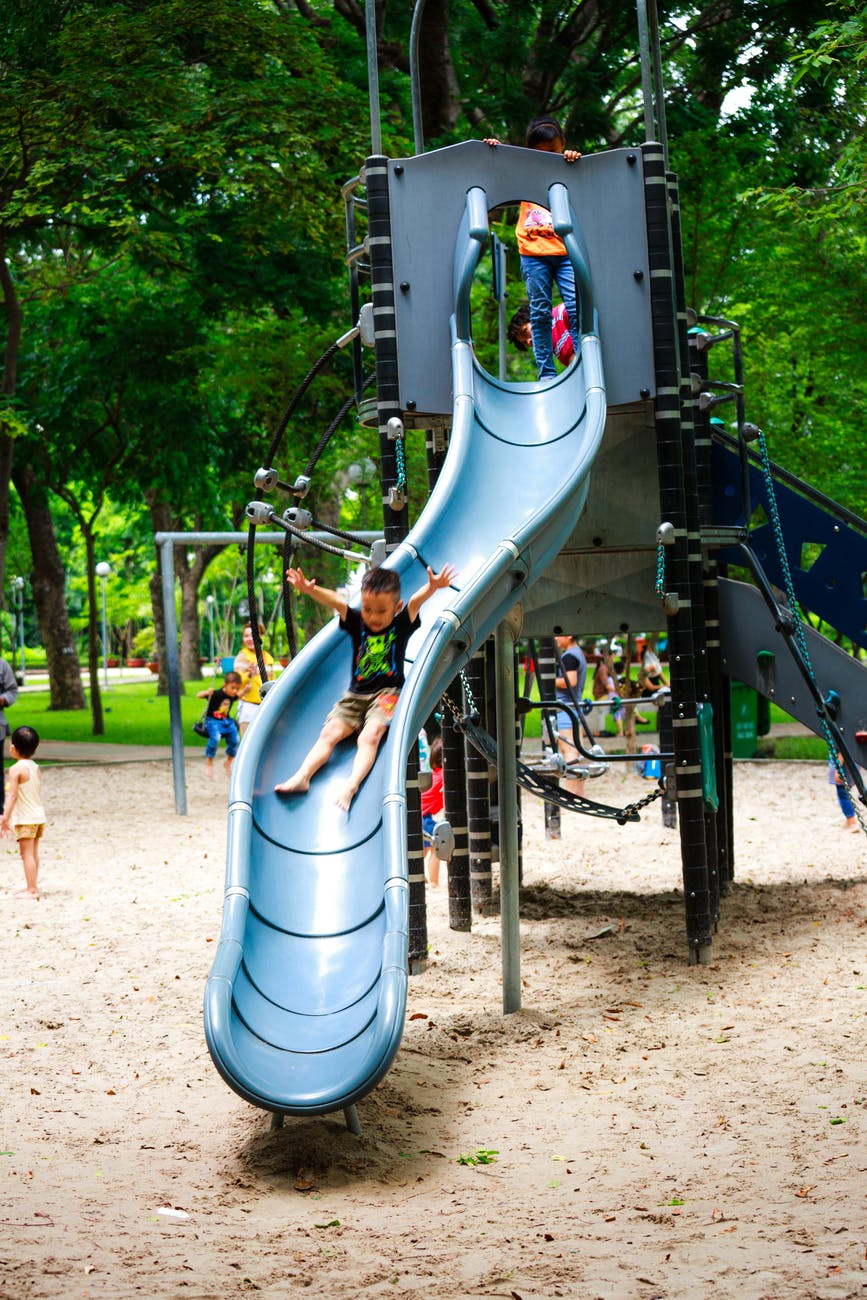 No challenge is too much for a child when wanting to get to the top of a slide, so climbing any size obstacle is a great learning task for kids. Balance and coordination are two strong developments that are essential in the growth of children. They go hand in hand with the use of a slide.
Spatial awareness is another great benefit from your child having to navigate themselves to the top. At the top of the slide, strong organizational skills are developed in a social manner. This is where kids will naturally order themselves and take turns in going down, also developing patience amongst themselves due to having to wait for their turn to use the slide.
The Thrill of Slides for Children
Kids love slides for a wide variety of reasons. But the biggest buzz of all is the instant thrill and excitement like no other. Similar to the feeling of riding a roller coaster, a small child definitely will be excited at the sheer size of a slide.
In a way, a natural fear of falling without being in danger is a good way of looking at the feeling a child will get from enjoying a slide. This is the reason that many people enjoy horror movies. We enjoy feeling such extreme emotions as terror without being in any actual danger because, at the end of the day, no harm is done.
Making An Indoor Playground for Your Kids
If you're wondering exactly how to create an indoor playground featuring a slide for your own child or children, the good news is that's it's fairly easy to do! You won't need to spend a ton of money and as seen, children can benefit in multiple ways from fun activities such as slides.
For those that live in a household with siblings, slides can be a great way to teach cooperative skills and wider social skills. From queuing up to take turns to communicate fun, new ways of going down the slide – there's lots of imagination to use! You won't have to break the bank to incorporate your very own slide into your child's play regime and bring about plenty of laughs along the way.