Are you looking for a comprehensive health tracker that is specifically designed for women? Look no further than the Bellabeat Ivy: Bracelets for Womens Health and Wellbeing. The smart bracelet is making its mark within the women's health, wellness, and fashionable technology sectors. Its elegant design and strong focus on cycle & fertility tracking, pregnancy tracking as well as postnatal symptoms make it an exceedingly well-rounded health tracker for women. Let's take a closer look at what makes the Bellabeat Ivy unique.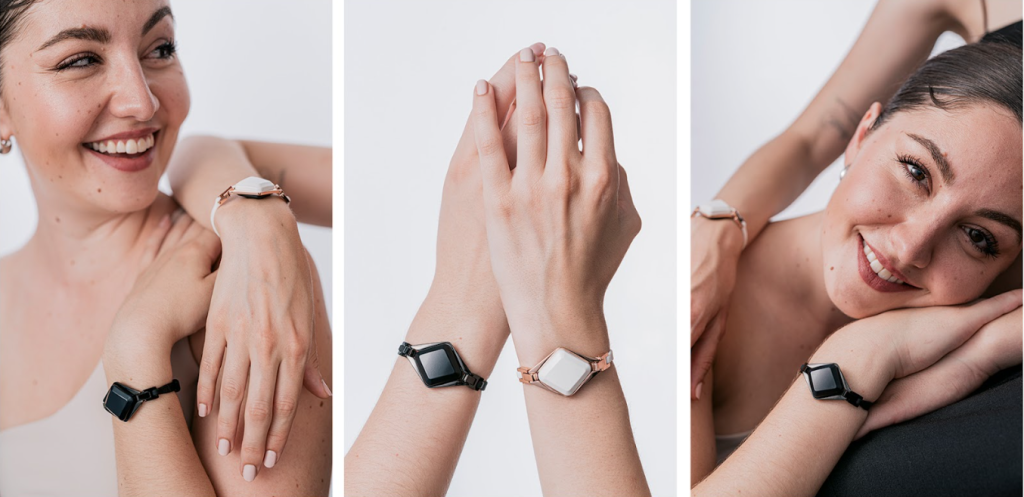 Bellabeat Ivy: Bracelets for Womens Health and Wellbeing
What Does The Bellabeat Ivy Track?
The Bellabeat Ivy monitors and tracks a woman's daily routine and her body's bio-responses and correlates the data with her menstrual cycles, pregnancy, and other health data points such as symptoms or moods. It features advanced sensors that measure heart rate, steps taken, sleep quality, stress levels, hydration levels, and more. This allows it to provide real-time insight into your overall wellbeing.
Additionally, its adjustable pregnancy mode feature allows you to get full week-by-week pregnancy tracking as your body changes throughout pregnancy.
Let's Look Closer At What The Bellabeat Ivy Can Do!
*The pregnancy mode and full week-by-week tracking capabilities: This feature allows pregnant mothers to keep track of their baby's development during each stage of pregnancy. The tracker monitors changes in body temperature, sleep patterns, activity levels, and more to create a comprehensive picture of your health throughout your pregnancy journey. It even provides weekly advice based on your body's data!
*Cycle & Fertility Tracking: The Bellabeat Ivy also includes cycle & fertility tracking capabilities. You can use this feature to monitor your menstrual cycle and predict when your fertile window will be each month. The tracker also encourages healthy lifestyle habits by providing tips on how to reduce stress levels which can often affect fertility. By automatically tracking and correlating your biometric and lifestyle data with the four phases of your hormonal cycle, Ivy helps you to live in sync with your body and tap into your natural strengths.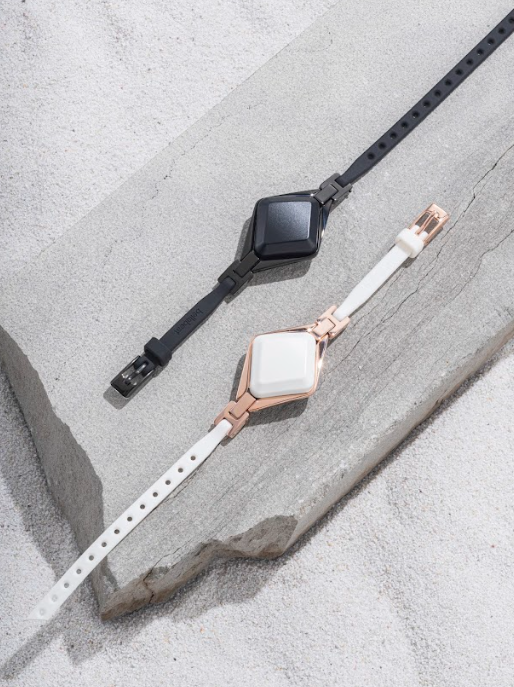 *Track your heart rate 24/7: Discover your stress response and reach your goals in the number of steps, active minutes, and calories burnt. Ivy monitors your heart rate (HR) and activities to help you make healthier choices.
*Sleep and recover better: Ivy helps you keep and schedule a bedtime routine so you can meet your sleep goals. It even tracks your respiratory rate and resting heart rate while you sleep.
*Get personalized coaching: Turn your biometric and lifestyle data into action with Bellabeat Wellness Coach. Choose your specific goals and get customized, expert-based wellness guidance with personal exercise, meditation, and a nutrition plan that's adjusted to your cycle.
*A wellness library that has it all: With Bellabeat Wellness Coach, you won't need to download multiple apps for workouts, meditations, recipes, and everything in between. Instead, the extensive content library offers all that in one place and tailors it just for women.
*Get Coach with Ivy: Ivy's smart insights (Readiness & Wellness Scores and My Diary) will be free forever and won't require an additional charge. However, to help you take those insights a step further, they ensured a gift for all Ivy buyers: free 6 months of living, exercising, and meditating with the Bellabeat Wellness Coach (regularly $9.99/mo).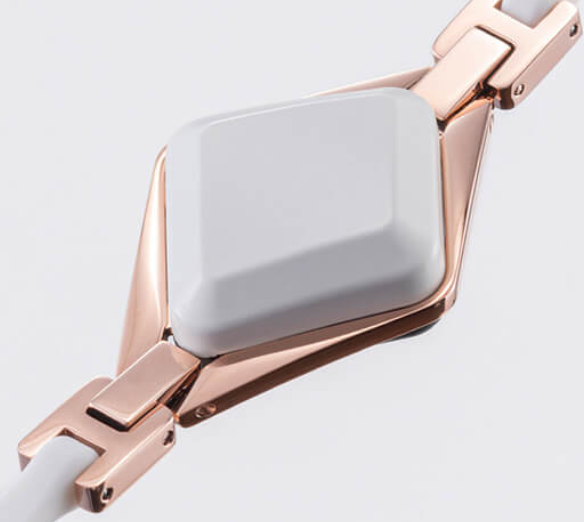 Bellabeat Ivy's key features include:
• A Daily Readiness Score
• A Wellness Score
• Heart Rate & Fitness levels
• Active Heart Rate
• Steps
• Activity & Active Minutes
• Calorie Burn
• Respiratory Rate
• Resting Heart Rate
• Cardiac Coherence
• Unmatched Cycle & Fertility Tracking
• The only tracker with adjusted pregnancy mode and full week-by-week pregnancy tracking
• Mindfulness
• Sleep Duration & Quality
• The Mobile App Provides A Wealth of Meditations, A Coach, Dietary Suggestions, Quick Recipes, and more.
Design & Price
The Bellabeat Ivy comes in 6 gorgeous colors
*Rose Gold/Blush Pink
*Rose Gold/Teal Green
*Silver/White Marble Swirls
*Gold/Light Grey Marble Swirls
*Gunmetal/Dark Grey Marble Swirls
*Rose Gold/Abalone Shell
The different colors make these Bracelets for Womens Health and Wellbeing a stylish addition to any outfit and lifestyle!
Prices are at just $249.00 USD (plus taxes or shipping), the price tag is quite reasonable for such a comprehensive device and so many great features. You can purchase the Bellabeat Ivy directly from their website.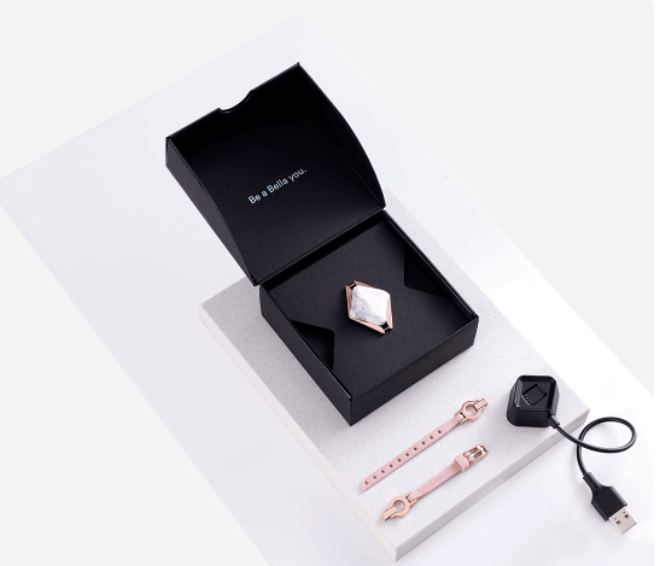 What's in the box
*Bellabeat Ivy
*Interchangeable Straps
*Charging Dock
Overall, the Bellabeat Ivy Bracelets for Womens Health and Wellbeing is an exceedingly well-rounded health tracker created specifically for women that offers a wide range of features tailored to their specific needs – from cycle & fertility tracking to postnatal symptom monitoring – all wrapped up in a stylish package that won't break the bank! Whether you're trying to conceive, already expecting, or just want to monitor your health more closely, then this device should definitely be on your radar if you're looking for a comprehensive women's health solution!
Win!
Three lucky people will each win a Bellabeat Ivy in the color of their choice! Yay!!!
Rules
The contest is open to US 18+. The giveaway will end on December 12, 2022, at 11:59 PM MT. The winner will have 48 hours to confirm their win after I email them, or a new winner will be chosen. I am not responsible for lost or stolen mail.