We've all had those days—you wake up feeling overwhelmed and exhausted before the day has even begun. You find yourself struggling to focus and feeling stressed out. That's where these Full-Spectrum CBD and CBN Capsules for Sleep, Stress, and immune capsules come in.
These capsules may be your new secret weapon for dealing with your daily stress, and sleepless nights, and to help strengthen your immune system, wherever you are.
*This post includes my affiliate links
So, if you are looking for natural ways to reduce your stress, boost your immune system, and get better sleep then you'd be wise to consider HempLucid Stacks.
This revolutionary supplement stack combines the power of mushrooms, herbs, and cannabinoids like CBD and CBN into one convenient package. Now you can get all the benefits of cannabidiols plus other natural ingredients without having to buy a dozen different supplements!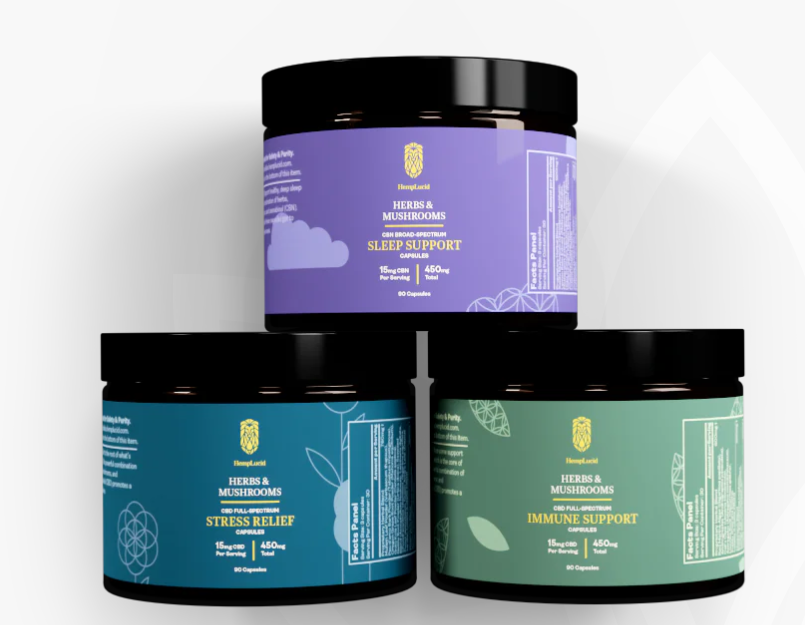 Full-spectrum CBD And CBN Capsules for Sleep, Stress, And Immune
Read on to learn more about how these full-spectrum CBD and CBN capsules can help improve your sleep, reduce stress levels, and strengthen your immune system. Let's take a closer look at what makes these Stacks so special!
I received HempLucid's full stack of their Full-Spectrum CBD And CBN Capsules for Sleep, Stress, And Immune. The packaging is nice.
The capsules are not big or bulky and they are very easy to swallow. The first time I ever tried these full-spectrum CBD and CBN capsules was at night. I took the sleep ones and I took two.
I cannot believe how WELL I slept that first night. I was blown away! I haven't slept that well in sooooo long! I usually go to bed and just lay there for HOURS until I finally fall asleep around 3 or 4 a.m. and then have to get up for my kids to go to school at 6:30 a.m.
So, I never really get good sleep, ever. But, by taking HempLucid's sleep capsules I slept like a baby! I was SO impressed. You can tell I really love a product when I start talking about it like this!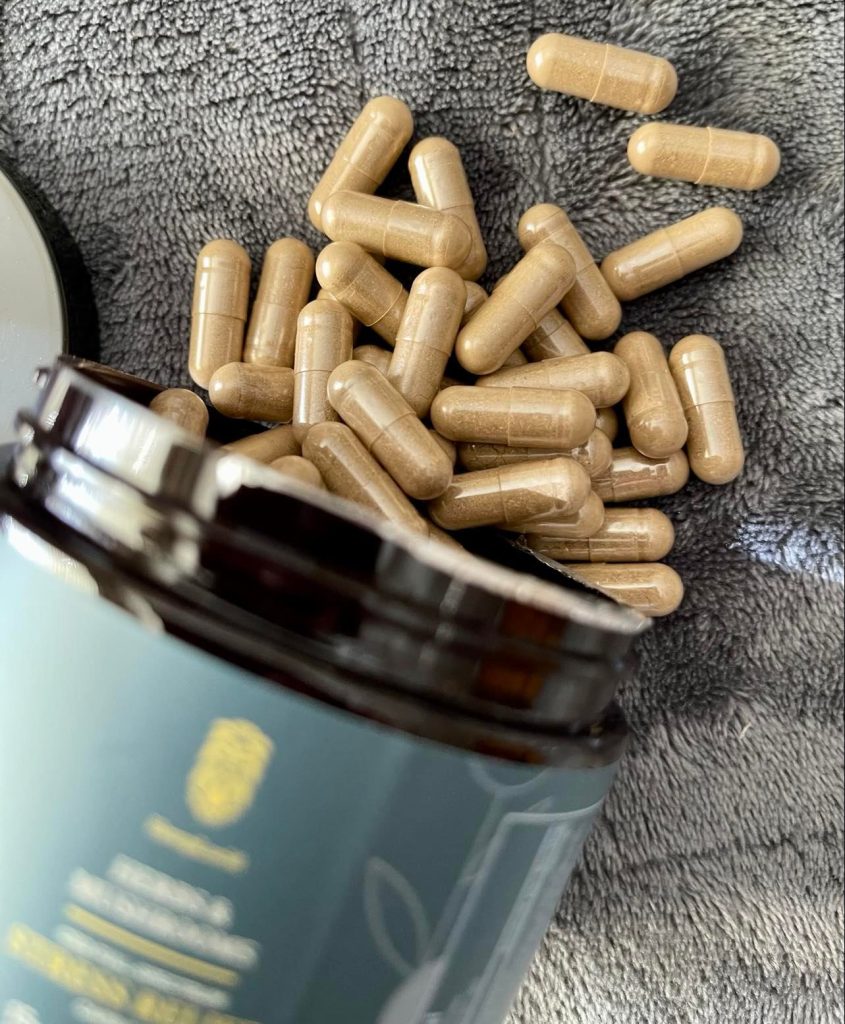 The next day, I did not feel groggy or tired. I felt good!! In the morning, I took one stress capsule. You take these in the morning because they will give you a bit of an energy boost! You can take up to three a day but make sure you don't take them later in the day or you will be up all night!
At lunchtime, I took the immune capsule (only one to start!). I felt really good and had a good amount of energy all day long. There was no hard crash at 2 p.m. like I normally get (I hate that SO much!).
Since my first initial day of taking these full-spectrum CBD and CBN capsules, I have had really good, productive days. I absolutely love these capsules SO much.
What Is CBD?
CBD is short for cannabidiol, which is another cannabinoid found in cannabis plants. Unlike THC (tetrahydrocannabinol), the psychoactive component of cannabis, CBD does not produce any intoxicating effects.
Instead, it has been shown to have a variety of therapeutic benefits including relief from anxiety, pain relief, anti-inflammatory properties, and more.
What Is CBN?
CBN (cannabinol) is a cannabinoid found in cannabis plants that has many of the same properties as CBD but is known for its sedative effects.
It has been used for centuries to promote relaxation and sound sleep. In addition to helping with sleep issues, research shows that CBN can also help reduce inflammation and stimulate appetite.
How do I Take HempLucid Stacks?
If you're planning to use a Full Stack, make sure to space servings out throughout the day, at least 30 minutes apart. You should not take Stress, Immune, and Sleep capsules at the same time. Mushrooms (except for reishi) can cause an energizing effect. Don't take Sleep capsules during the day or while driving.
Stress: 1-3 capsules first thing in the morning or 1 at a time, three times a day
Immune: 1-3 capsules between breakfast and lunch
Sleep: 1-3 capsules 30 minutes to an hour before bed
What Benefits Can I Expect from HempLucid Stacks?
As mentioned earlier, each stack has been specifically formulated to provide relief from issues related to stress, sleep or immune health when used as directed. Depending on which stack you use regularly over time you may experience greater mental clarity due to decreased anxiety levels; deeper more restful sleep; improved overall immunity; enhanced mood; increased energy levels; reduced inflammation; improved cognitive function; increased focus & concentration; and much more! SO many good benefits!
If you're looking for natural solutions for common ailments like stress relief or better sleep quality then HempLucid Stacks may be just what you need. Each capsule provides an effective blend of mushrooms and herbs plus CBD and CBN that can help promote overall well-being when used as directed over time.
Buy
You can purchase the HempLucid Full-Spectrum CBD And CBN Capsules for Sleep, Stress, And Immune Stack online on their website.
SALE!!
Right now, you can get 40% OFF Stress, Focus, and Sleep! Try all 3 & your order ships FREE! Woot!
Giveaway Time!
One lucky person is going to win the HempLucid Full-Spectrum CBD And CBN Capsules for Sleep, Stress, And Immune Stack! Yay!
Rules
The contest is open to US 18+. The giveaway will end on December 10, 2022, at 11:59 PM MT. The winner will have 48 hours to confirm their win after I email them, or a new winner will be chosen. I am not responsible for lost or stolen mail.