Everyone needs a little self care! Below, are some wonderful self-care gifts and an Ultimate Beauty and wellness list for you! Do ever take a glance at a magazine and instantly find that you're putting yourself down? Our social media world can feel so saturated with images of perfect poses, straight teeth, beautiful skin, and incredible lighting that it's easy to think that you're not doing something right.
It can sometimes be hard to find time for yourself, trust me, I know! Some days it feels like I have not even a second to myself and I hate those days. I can really tell when I am in need of some 'me time' stat.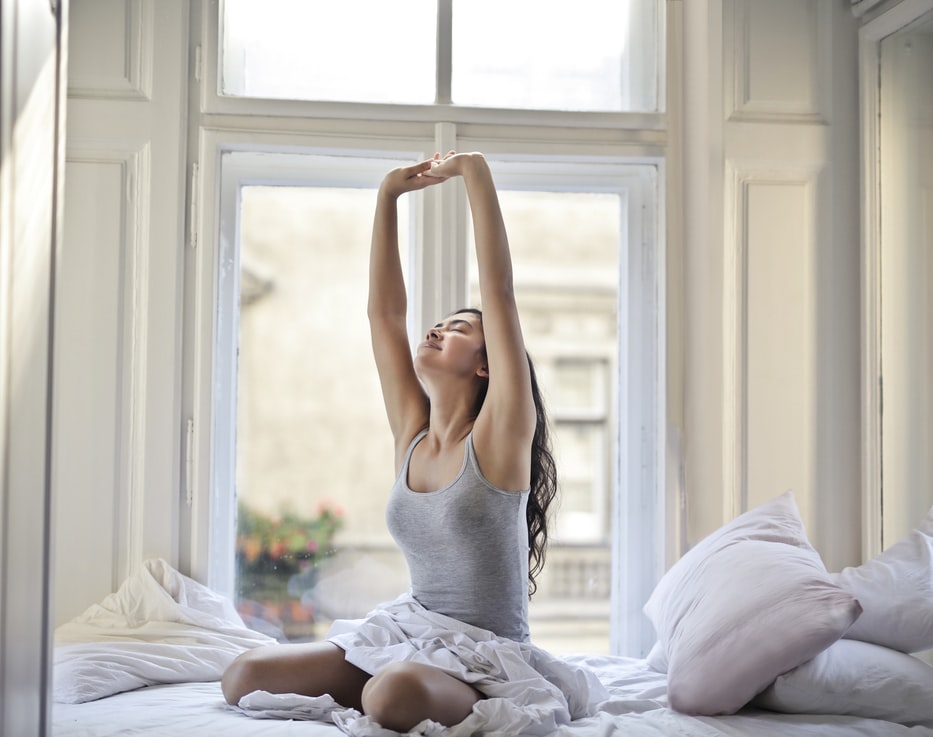 *This post includes my affiliate links
Wanting a little 'me time' or self-care should never come at the price of anxiety, stress, or self-loathing. Below, you'll find self care gifts for you: the ultimate beauty and wellness list! I have ideas and tips for not only your physical well-being but your mental well-being too. That is just as important, if not MORE so!
Self Care Gifts For You and Yours: The Ultimate Beauty And Wellness List!
Self care is something we all need to take some time on. It's so easy to brush it aside with all the "priorities" we face daily, but it's so important to take care of yourself. The less true you think that is, the more true it inversely becomes.
In times of quarantine or on the weekends, when we are stuck at home with nowhere to go, it's the perfect opportunity to reprioritize and make time in our schedules to beautify, pamper and generally look after our own wellness.
The best way to get started is to shop for some self care products that you can look forward to and be excited about. Below are some of my favorite products to soothe and improve your face, body, hair, and mood!
*The Transformation Factory – Customer's Favorite Bundle Sea Moss
Mix it in your morning coffee or smoothie or eat a scoop right out of the jar to start the day off right. Sea Moss has endless benefits to your health, whether you're looking to lose or maintain a healthy weight or infuse your body with all the essential minerals for the human body.
Sea Moss delivers a staggering 92 of the body's 102 essential minerals. This marine superfood surpasses other algae, helping with inflammation, healthy mucus membrane support, digestive health, thyroid support, and mental and reproductive health. Purchase the customer's favorite bundle and try 3 of their most popular flavors!
This tastes SO good and I use it in so many things like my coffee in the morning, in my smoothies, and even in my pancakes! You can literally use the Sea Moss in just about anything. I feel more energetic and healthier since using this.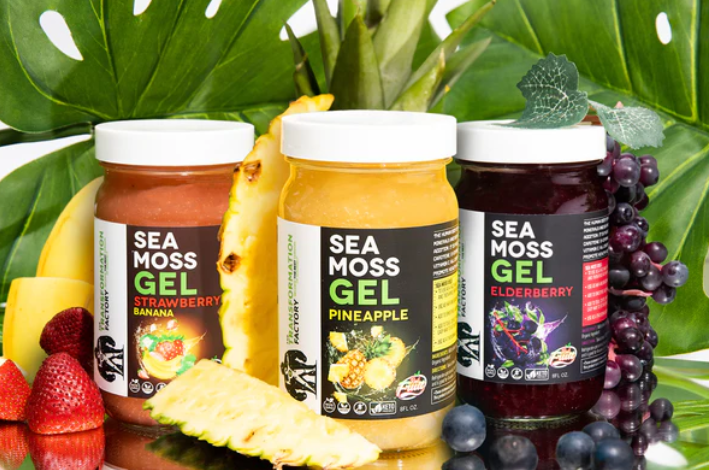 The Sea Moss Customers Favorite Bundle retails for $96.99 and you get to choose the flavors!
*Primal Life Organics Non-Surgical FaceLift Kit
With Primal Life's Non-Surgical Facelift Kit, you can create a younger and more radiant version of yourself in only 2 to 3 minutes every other week! Utilizing ultrasonic vibrations and EMS technology, this amazing kit works its magic while you relax; lifting away fine lines for an envy-worthy complexion your friends will be wowed by. Save money on pricey spa treatments with beautiful results – right inside your own home!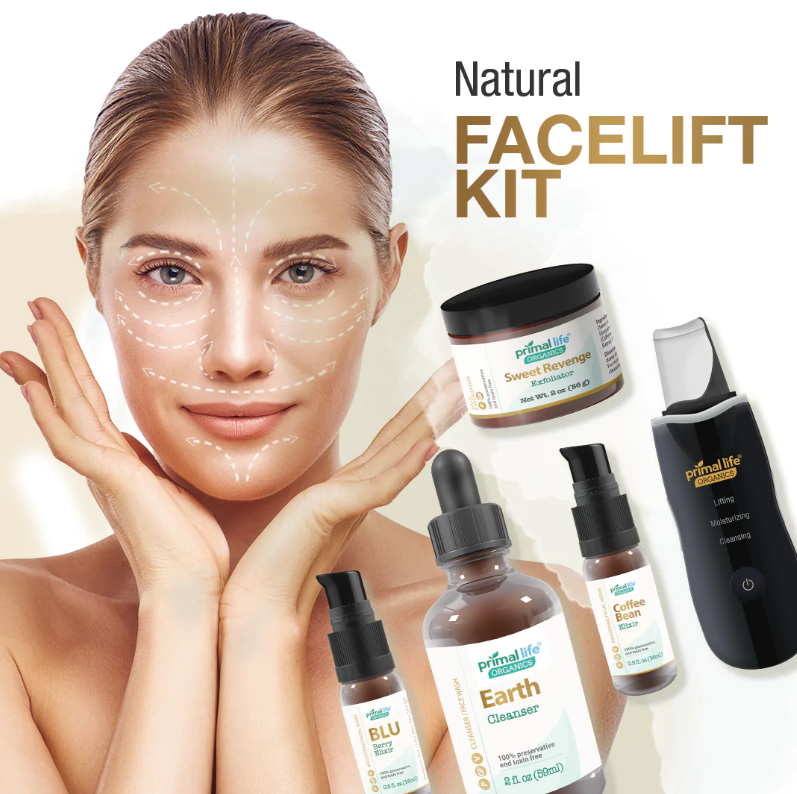 Primal Life's Non-Surgical Facial Kit works from the inside out to combat the effects of aging. By stimulating the five pillars of healthy skin – blood flow, hydration, muscle tone, collagen, and elastin – you are able to rebuild your facial structure and stimulate new cell growth for younger-looking, healthier skin.
The kit includes Earth Face Wash, Coffee Bean Serum, Blu Berry Serum, Sweet Revenge Exfoliator, and the Ultrasonic Facial Sculptor – your muscle stimulator and magic eraser!
Experience:
A bright, glowing complexion
Smoother and softer skin
Effortless makeup application
Fewer wrinkles
Firmer and toned skin
Gentle enough for sensitive skin
Everyday Routine:
Wash with Earth Face Cleanser 2x daily.
Apply Sweet Revenge Exfoliator as directed 1x each week.
Apply Coffee Bean Serum as directed every morning.
Apply Blu Berry Serum as directed every night.
The Primal Life's Non-Surgical Facelift Kit retails for $450 (on sale right now from $499).
*Rose Balm
Rose Balm TheraBalm is a Restorative Body Balm for Damaged or Injured Skin. My kids have really bad eczema and I do too at times so I thought this would be a great product to try out. This is crafted with powerful botanicals and cannabinoids that work to speed the healing process and reduce pain, risk of infection, and scar formation.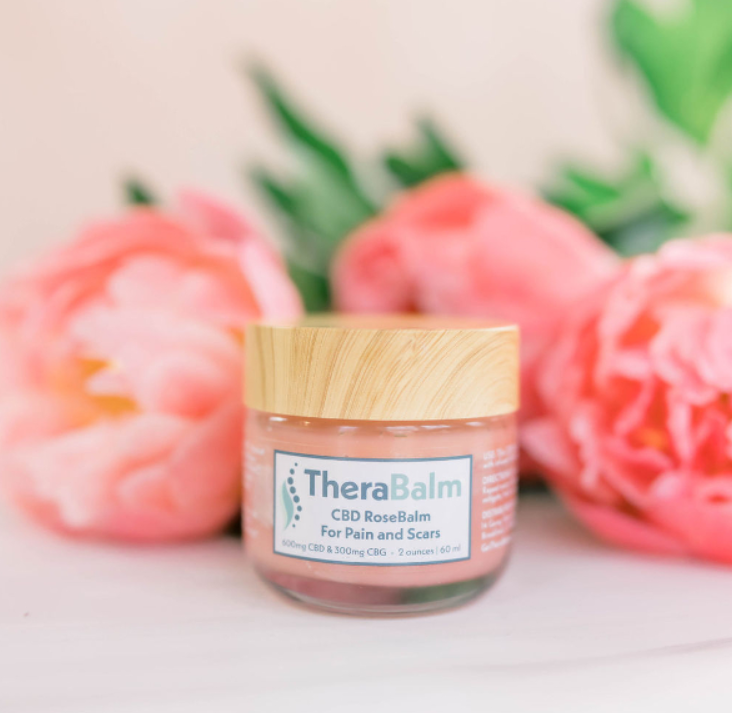 It feels so nice on our skin and makes our skin feel very soft. I have a skin cancer scar on my chest, and I have been using this on it and it has improved the appearance of the scar quite a bit. It is smoother and softer looking.
Reclaim your confidence with Rose Balm. The first CBD cream is specifically formulated to speed the healing process and reduce the risk of infection and scar formation. It is infused with nutrient-dense botanicals that reduce pigmentation, increase skin regeneration and decrease inflammation.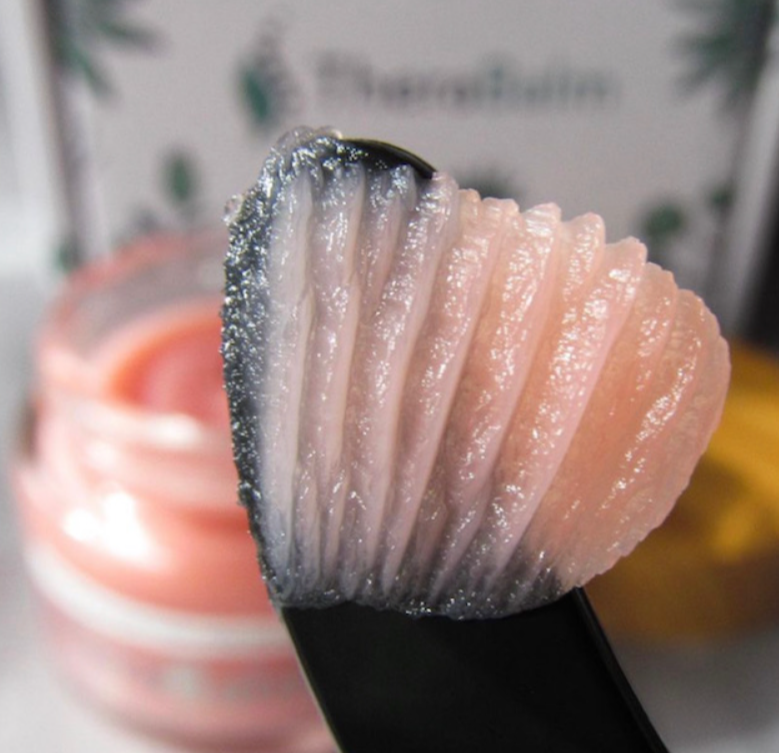 In addition to scars, you can use the Rose Balm for cuts, burns, tattoos, eczema, dry skin, chapped lips, or anything else in need of healing! It is really great stuff! It retails for $39.95 and is worth every cent.
*Friendly Skincare: Antioxidant Superberry Serum
I absolutely love the Antioxidant Superberry Serum from Friendly Skincare! This gentle, non-comedogenic oil-based serum is blended from 5 cold-pressed berry seed oils: grape, cranberry, cherry, blackberry, and apricot selected for their naturally high omega fatty acids to help reduce calm inflammation, strengthen the skin barrier, soothe and slow down the signs of aging.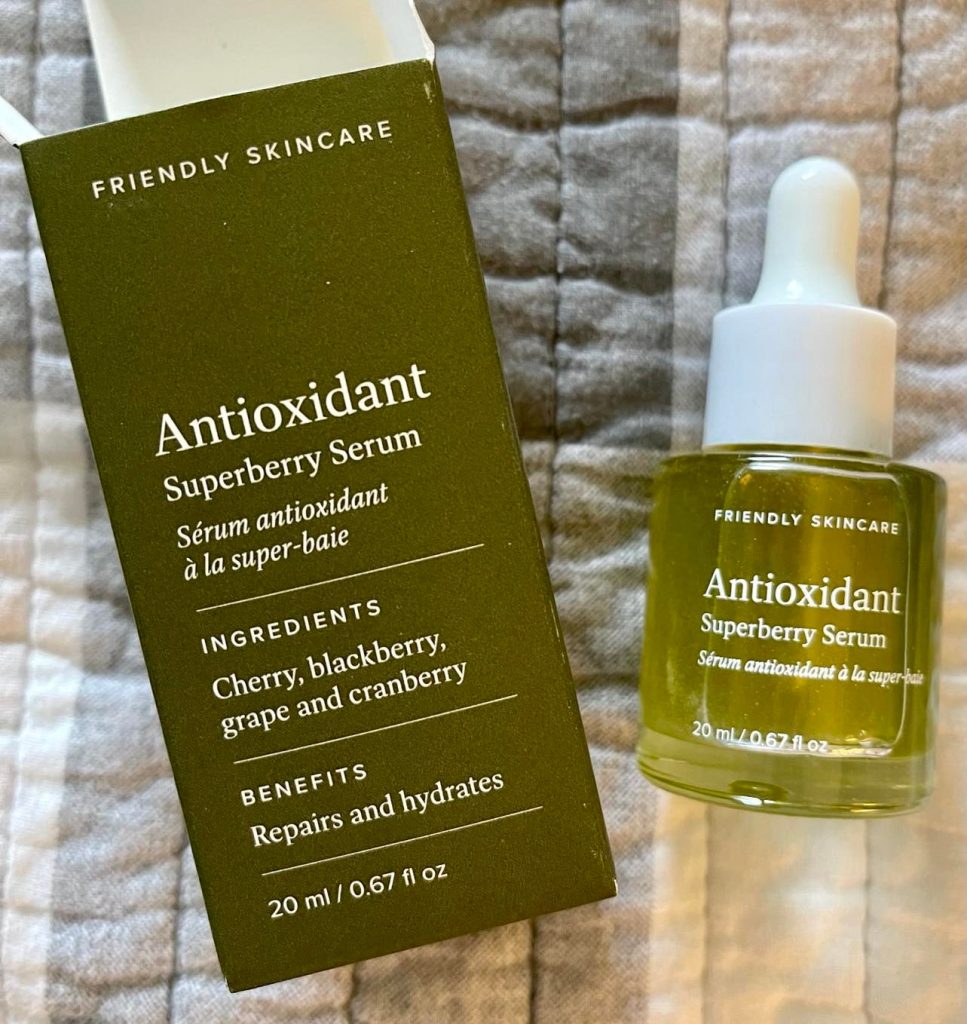 Meanwhile, rosehip, blue tansy, and sodium hyaluronate give an extra boost of antioxidants and hydration for a more youthful and radiant complexion. You can purchase this online on their website (click the link above!).
*fanlovebeauty: Expressive Hand Veil
As you get older, your hands really start to show the signs of aging before any other part of your body! It is TRUE! So, in order to slow down the aging process, it is very important that you take care of your hands and keep them hydrated. I love using the fanlovebeauty: Expressive Hand Veil lotion because it moisturizes my hands so well and keeps them hydrated and more youthful looking! It is never too early to start babying your hands and taking good care of them!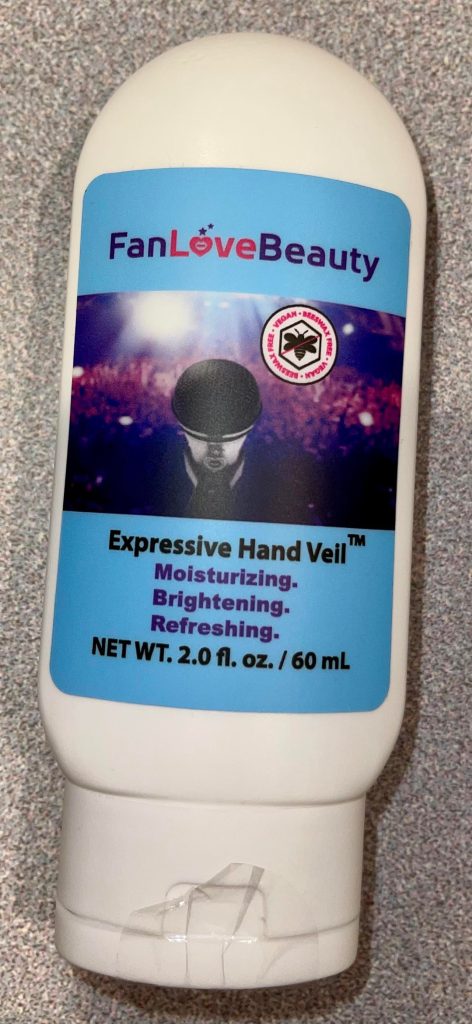 This is a lightweight veil that perfectly cares for your expressive hands without leaving a trace of grease so you can talk confidently without dropping whatever you are holding. Modern emulsion technology marries classic Korean 9-steam-9-dry potent actives to deliver moisturizing, brightening, and refreshing hands naturally even if you have sweaty palms! You can buy your Expressive Hand Veil on their site!
*NUTREE: Amazonliss Keratin Treatment Set
Nothing says selfcare like getting your hair done, am I right? The NUTREE: Amazonliss Keratin Treatment Set makes your hair SO smooth and soft it should be illegal!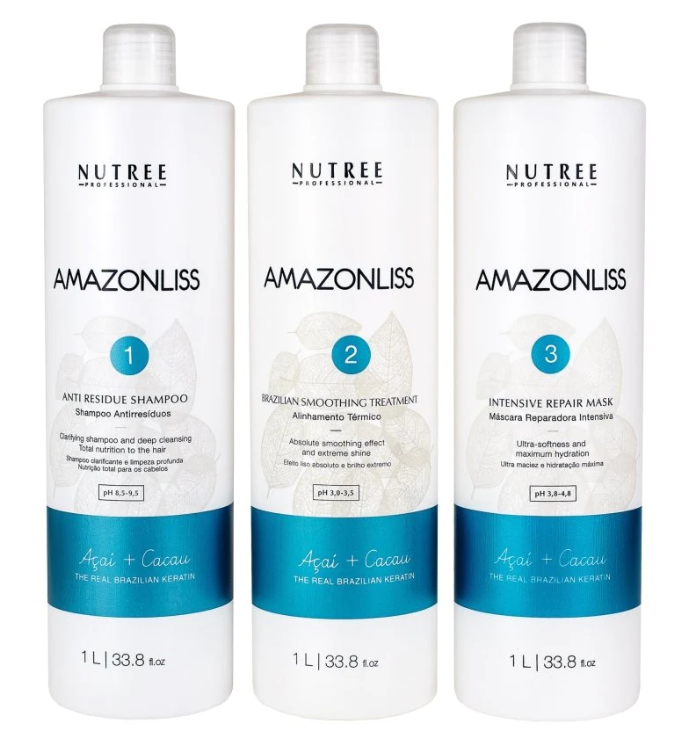 Amazonliss is an Anti-frizz Treatment System with high power of regeneration of the hair fiber due to the action of Hydrolyzed Keratin and Antioxidant properties of the Acai and Cocoa, natural extracts from Amazon – Brazil that penetrate the cuticle, rebuilding its structure, hydrating and restoring hair damaged, providing a smooth hair and absolute maximum brightness for up to 16 weeks.
You can purchase the Amazonliss Keratin Treatment Set here.
*Cinnamon Spice Boho Wood Bead Bracelet Set
Nothing makes me feel like a princess like a good piece of jewelry! I absolutely LOVE the Cinnamon Spice Boho Wood Bead Bracelet Set from Isabelle Grace Jewelry! It is so 'fallish' looking and I love it! I love chunky bracelets with lots going on! So fun to wear! These are made to order and just so beautiful!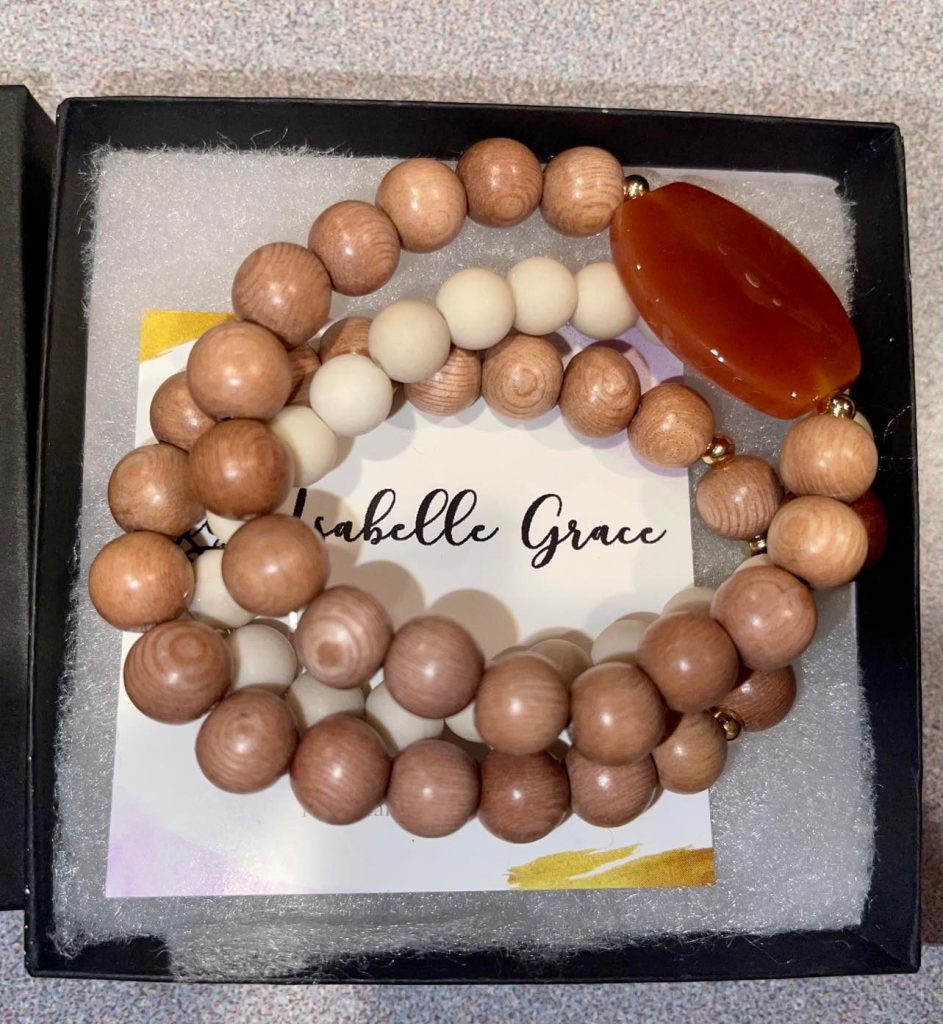 Isn't it GORGEOUS??? I love it! Their Boho Wood Bead Bracelets are made with powerful stretch cords and feature 10 mm natural wood beads in a variety of colors, accented with genuine 4mm 14kt gold fill or sterling silver beads (these won't fade). You can choose silver or gold and what size you need. You can also let them know if you want this to be a gift or not. You can purchase this bead bracelet on their site HERE.
*Kindroot Defend and Mood Lozenges
Think about them as delicious old-fashioned hard candy, but with benefits. These lozenges powered by botanical ingredients are here to help you catch the Zs, provide a mood booster or support your immune system as we're approaching the fall season. Kindroot lozenges will make a perfect candy choice for adults, creating self-care moments with delicious flavors, natural ingredients, and only 2g of sugar. Available on Amazon, Target.com, and wellness retailers nationwide.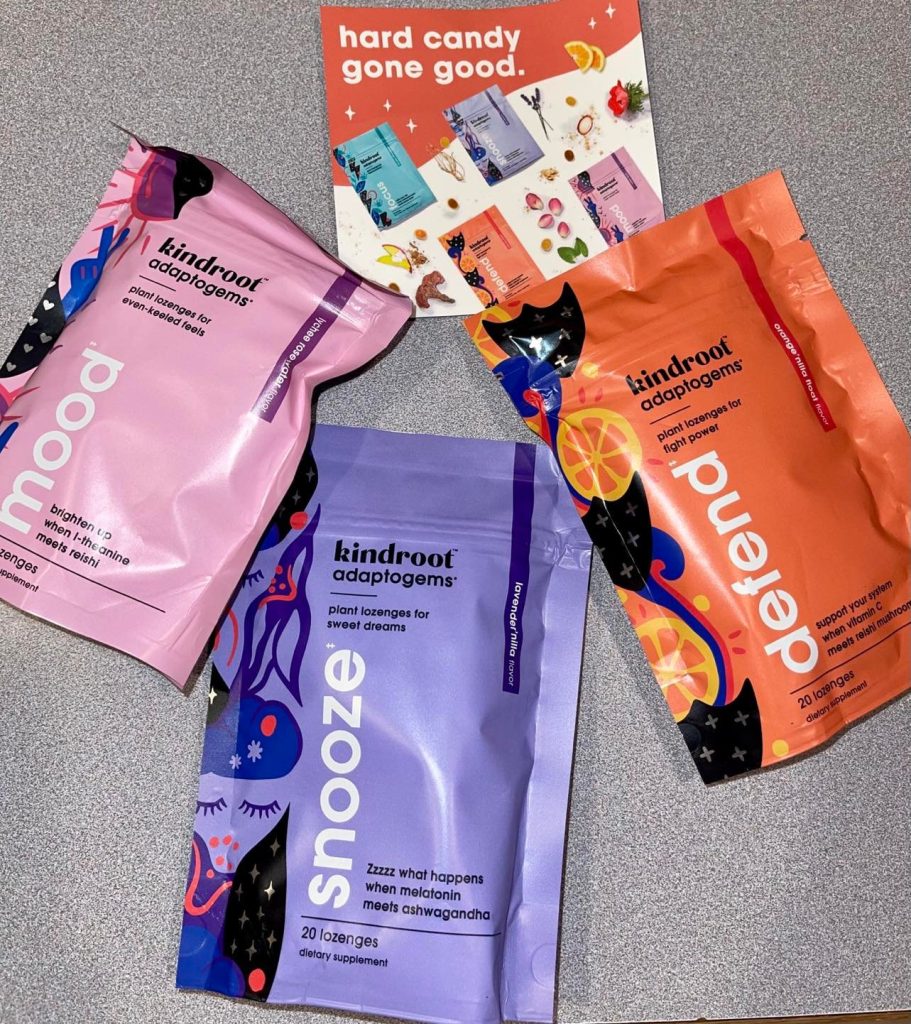 *Urban Hydration body lotion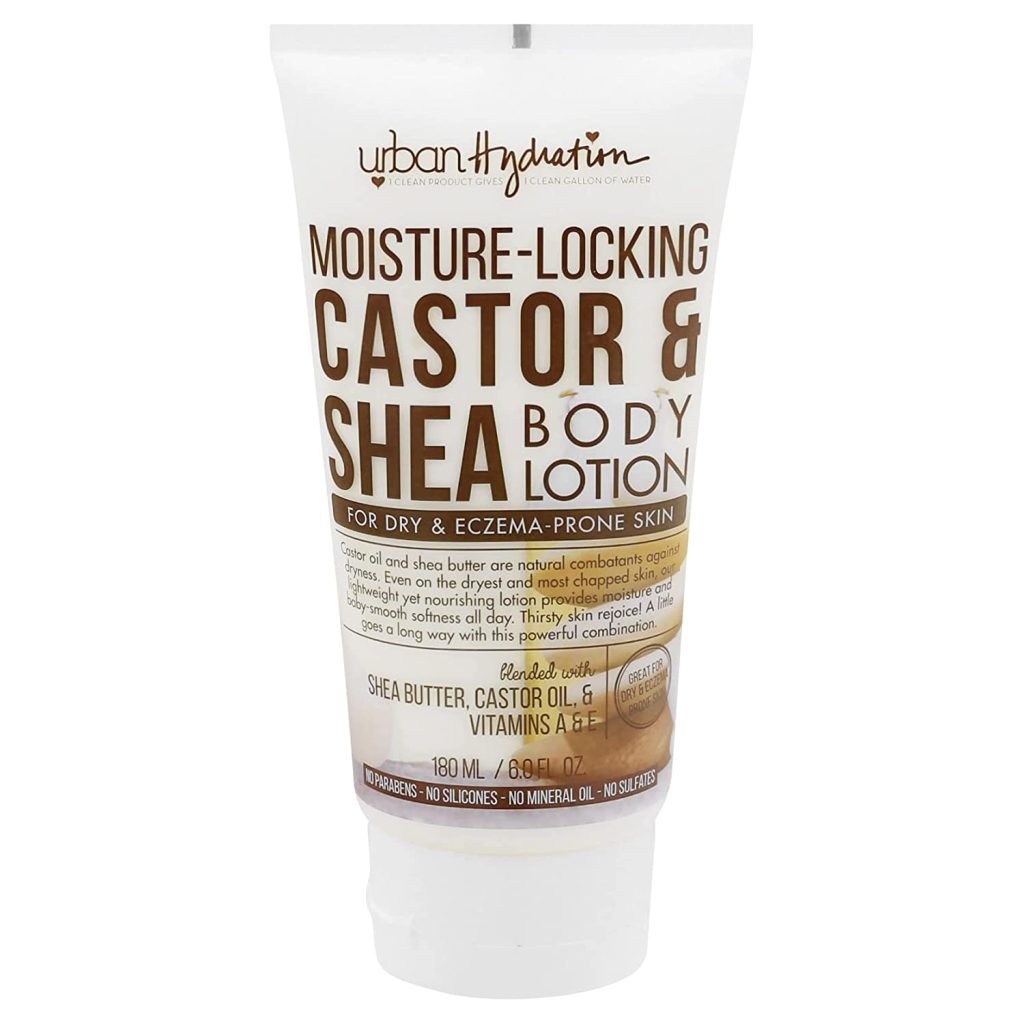 Urban Hydration Rosehip Body Lotion is your all-natural solution for dry skin for all skin types. This body lotion boasts a light, yet refreshing fragrance in Rosehip, and will hydrate your skin so it feels softer, smoother, and rejuvenated. It improves the appearance of scars and stretch marks, reduces dark spots and lines, and is great for sensitive and eczema-prone skin. Say hello to your new everyday lotion! You can purchase this on Amazon.com (see the link above!).
*DNA Red Light Therapy Jazz Band Live
Do you have achy muscles, inflammation, or soreness in your body? Did you know that red light therapy can help alleviate your soreness and muscle aches and encourage your body to heal in a healthy way? It can!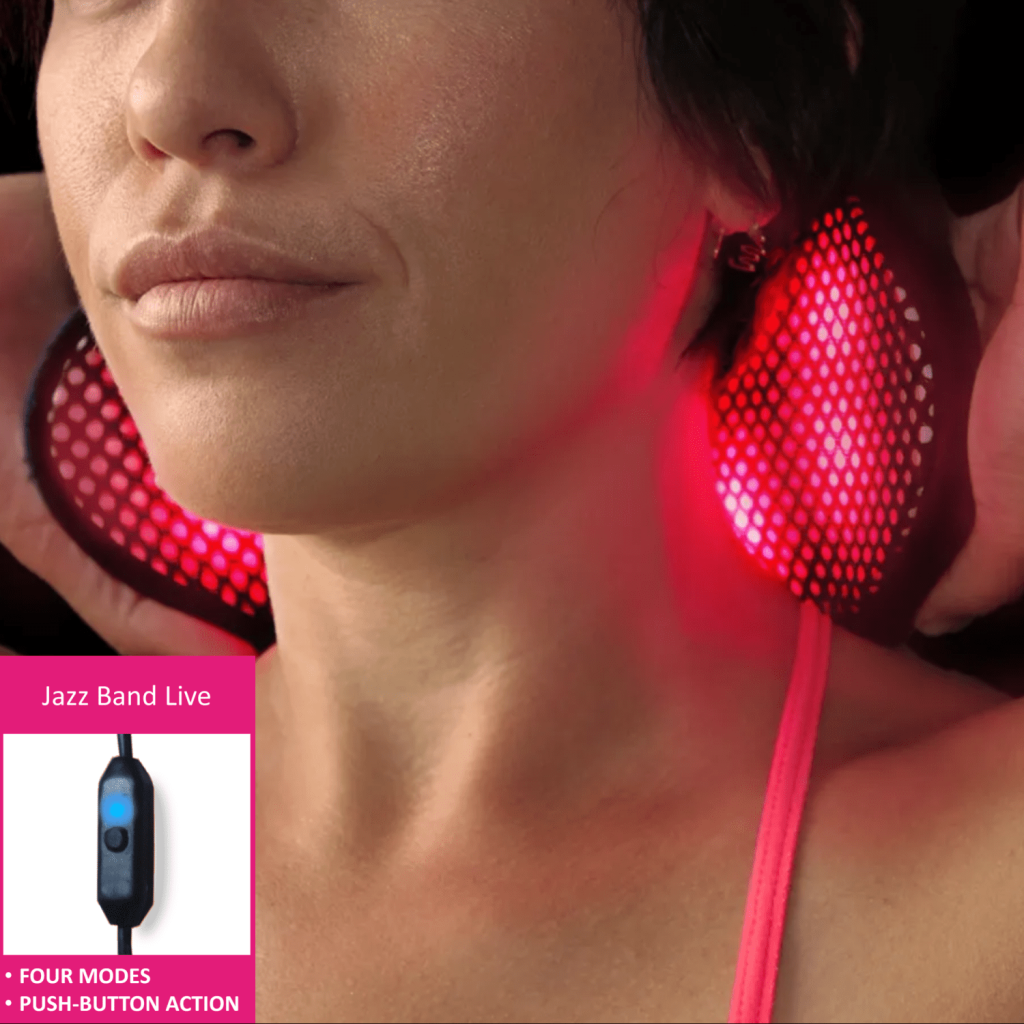 With Jazz Band's Intelligent Light Therapy and four modalities including red light therapy, near-infrared light therapy, magnetic signals, and micro-vibrations, you can get back to more of what you love. Reduce inflammation and pain while accelerating recovery without drugs or invasive procedures.
I have really bad neck issues so I was SO excited to try out the DNA Red Light Therapy Jazz Band Live! It came with a convenient black pouch so I can bring this anywhere I go! I have been using the Jazz Band Live for probably two full months now and I notice a CONSIDERABLE difference in my neck aches and pains. I try to use my Jazz Band Live at least once a day, usually in the evenings when I get to relax and unwind from my busy day.
The brand new Jazz Band "Live" features four modes, (red, infrared, magnetic, and micro-vibration), but with the simplicity of push-button operation. Smart. It's perfect for anyone desiring the full benefits of all four modes with total simplicity and ease of use.
The Jazz Band Live also supports three interchangeable powering options to maximize convenience and availability at home and on the go. The standard wall adapter (included with each Jazz Band Vibe purchase) plugs into the wall with a convenient 10-foot cord for unlimited power while enjoying a movie, reading a book, or working at a desk.
With the optional car adapter, it plugs into your car to turn drive time into Vibe time, and it plugs into the optional cordless power pack for unrestricted movement with an all-day run-time on a single charge (perfect for onsite use at health and fitness studios, moving freely about the home, or while on the go or at the club).
Whether you are suffering from knee joint pain, nagging tennis elbow, or are looking for ankle recovery, the Jazz Band will become your new best friend! You can find out more about the Jazz Band Live online at https://dnavibe.com/product/jazz-band-live/. It retails for $249.00.
*Legacy Belle All-Natural Skincare
Legacy Belle has developed an all-natural, anti-aging skincare line that is not only safe to use every day but specially formulated to provide nourishment for your skin. Supremely rich and deeply hydrating, our anti-aging products will support elasticity and renew the youthful glow of your skin. Its 100% natural and cruelty-free formulas are deeply hydrating and have been extremely well received by customers all over the world.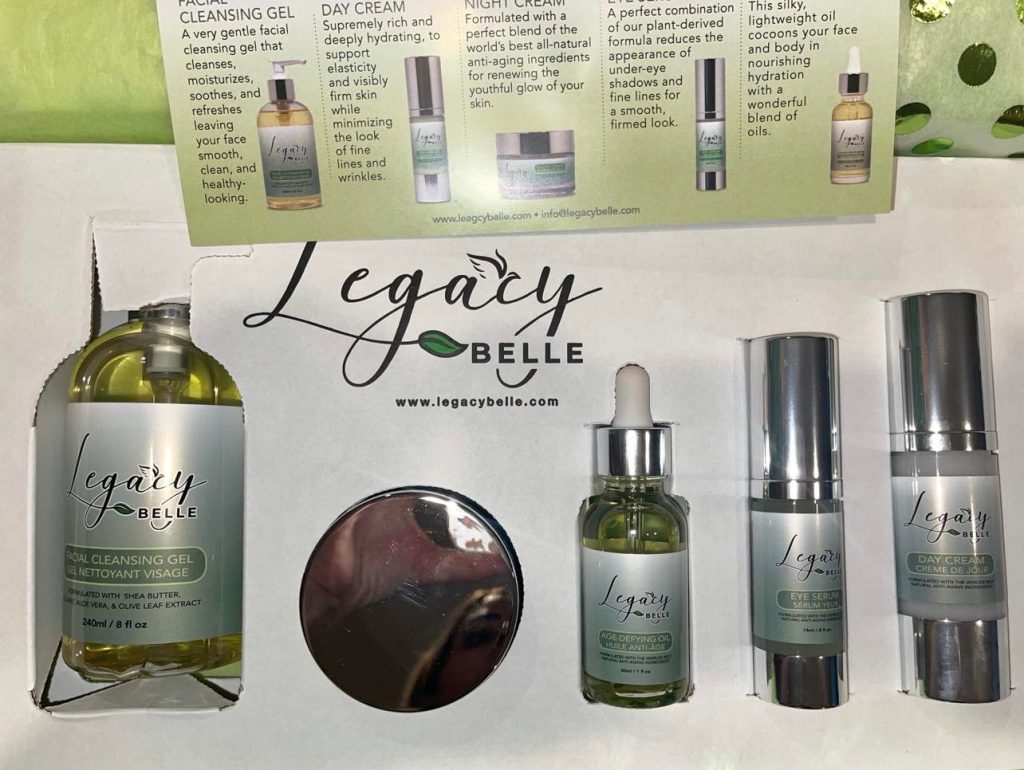 I absolutely LOVE this skincare and just started using it about a week or so ago. I use it every night after my shower. My face is SOOOO soft and just looks so refreshed! I love that it is natural too! A little goes a long way, so this skincare kit will last me a long time!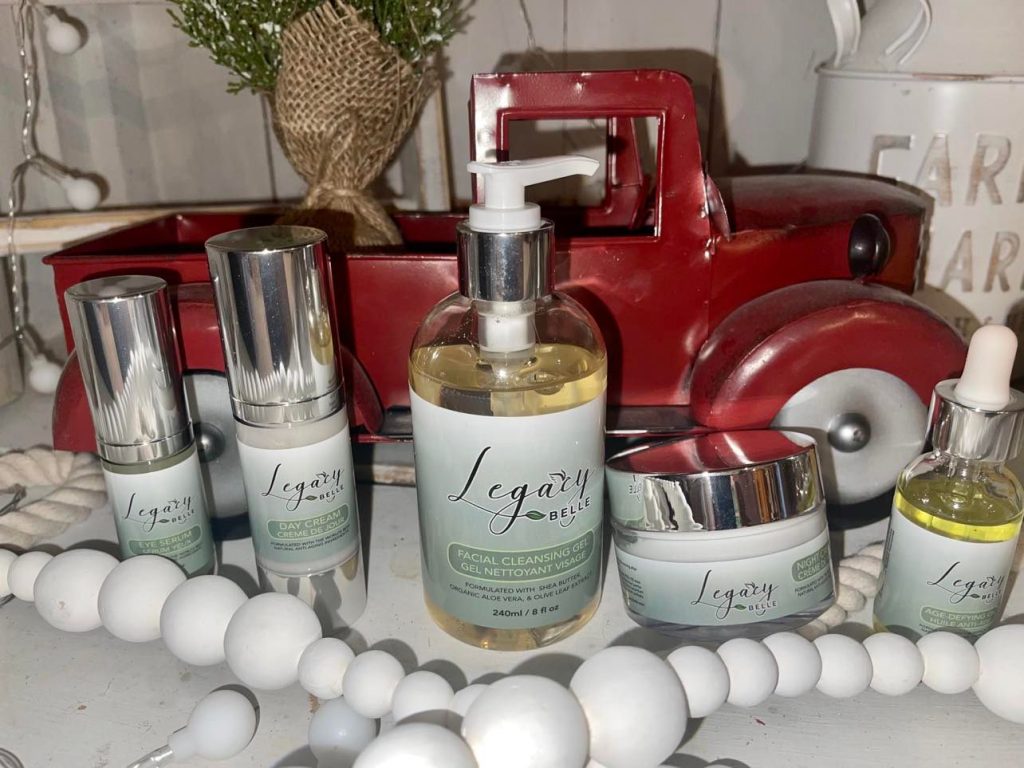 *Flow Alkaline Spring Water
Flow Original is 100% alkaline spring water (pH ±8.1) sourced from an artesian spring in Seawright Springs, Virginia, that contains naturally occurring electrolytes and minerals. Flow is the optimal hydration source with healthy minerals, electrolytes, and high alkalinity. Flow also offers Collagen-Infused Spring Water that has 10 grams of collagen per serving to help support healthy skin, nails, hair, and joints. Flow comes in a variety of flavors to get that water in daily a little easier. I love this water and have been drinking it for almost a week now. It tastes so fresh and good! Find out more about Flow Alkaline spring water on their site.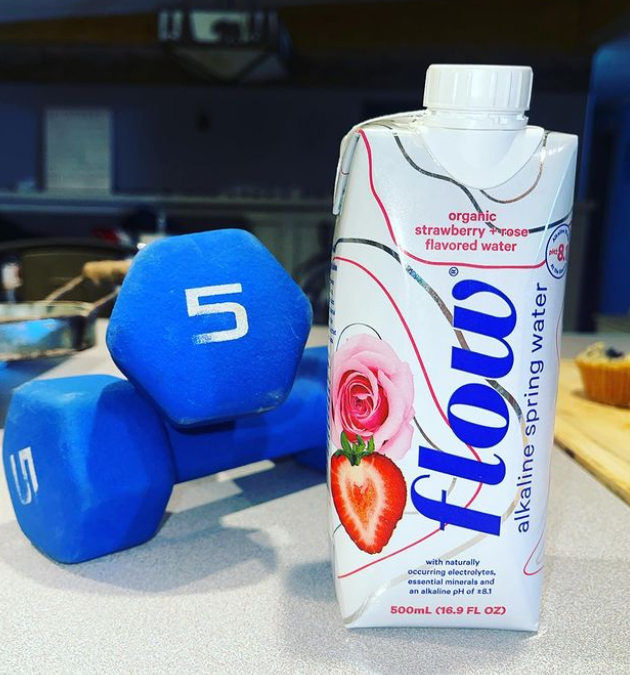 *Bellabeat Ivy
Designed specifically for women, this is an innovatively designed tracker and tiny wellness guru is a gem of a find, pun intended. The new Bellabeat Ivy retails for $249 on bellabeat.com, and it comes in 4 different colors. Smart on the inside and beautiful on the outside, this isn't your standard fitness-tracking wearable! You can also check them out on Amazon.com!
It is the perfect wearable for:
– Women with an active lifestyle
– Women looking to increase their overall wellness
– Teens who are learning to track their cycle
– Women trying to track their cycle as well as fertility
– New Moms
– Women going through menopause
– Women who have already gone through menopause and are looking to
ensure their bodies and health are operating at peak levels of readiness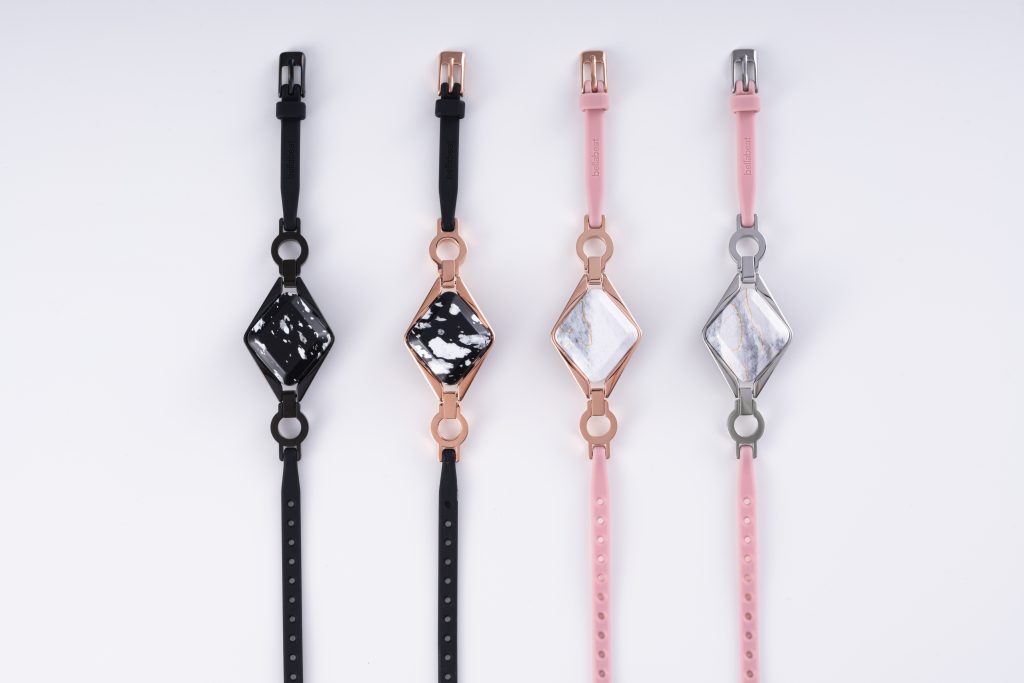 *Aprico's Immunity Shots, Hydrate+Replenish Packets, And Sleep Easy Drops
Aprico's Immunity Shots are packed with immune-supporting vitamins  like A, C D, and K and the mighty botanical elderberry. Aprico's on-the-go, travel-friendly single-dose immunity shots are designed to supercharge immune defenses and build body-wide resilience.
Hydrate+Replenish Packets: Experience clean hydration and replenishment of electrolytes with our micro-filtered, 100% pure phytoplankton seawater mineral solution. Each on-the-go packet holds up to 78 essential minerals and rare trace elements for rapid restoration and revitalization prior to, during, or after activity and exercise.
Sleep Easy Drops: Designed to promote sweeter dreams and deeper slumber, our elegant formula combines fast-acting hemp with GABA and the soothing botanicals, L-theanine, melatonin, and lavender to lull you to zzzs with just a single drop. (Nanoemulsified drops with notes of blackberry and a pinch of lavender).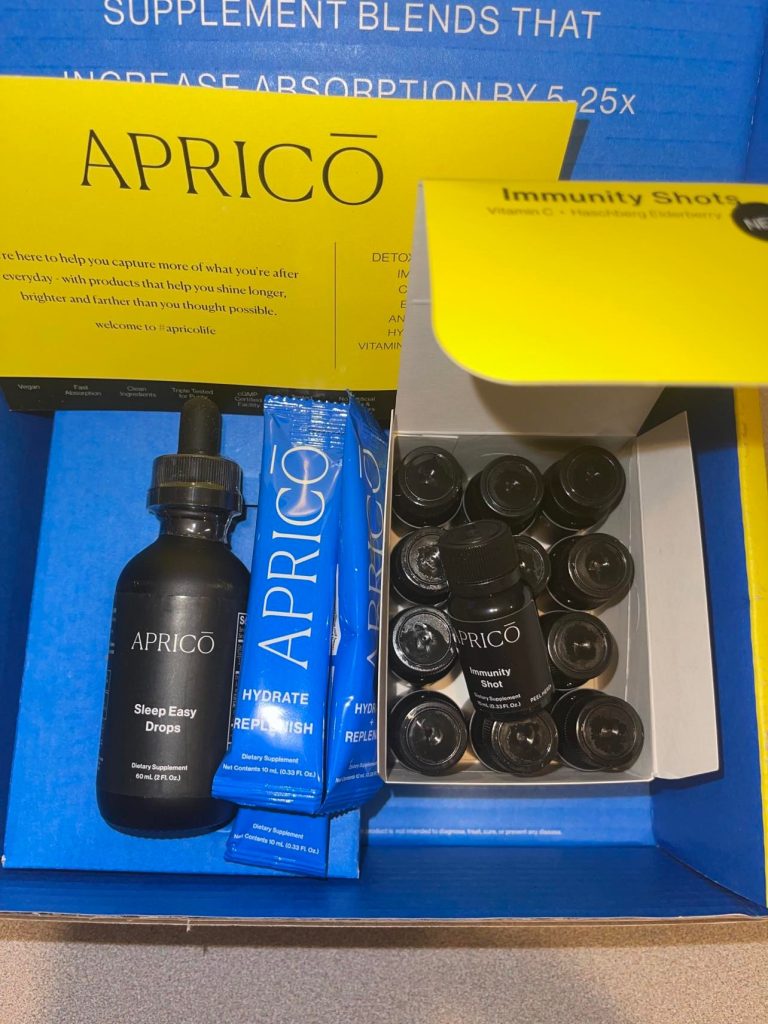 *Rapid Reset CBD Liposome
When you need a moment to pull yourself together, just press reset. The Rapid Reset CBD liposomes are microscopic bubbles that carry CBD, making it easy and efficient for your body to absorb. They give your body more CBD per serving that might otherwise be lost in the digestive process.
Liposome technology for efficient CBD absorption
Great taste – naturally flavored with orange & lemon extracts
Broad-spectrum hemp extract for nearly undetectable THC
Supercritical CO2 extraction method — no harsh solvents
Serving suggestion: Shake well. Take 5 pumps 1-2 times daily or as needed by mouth or stirred into water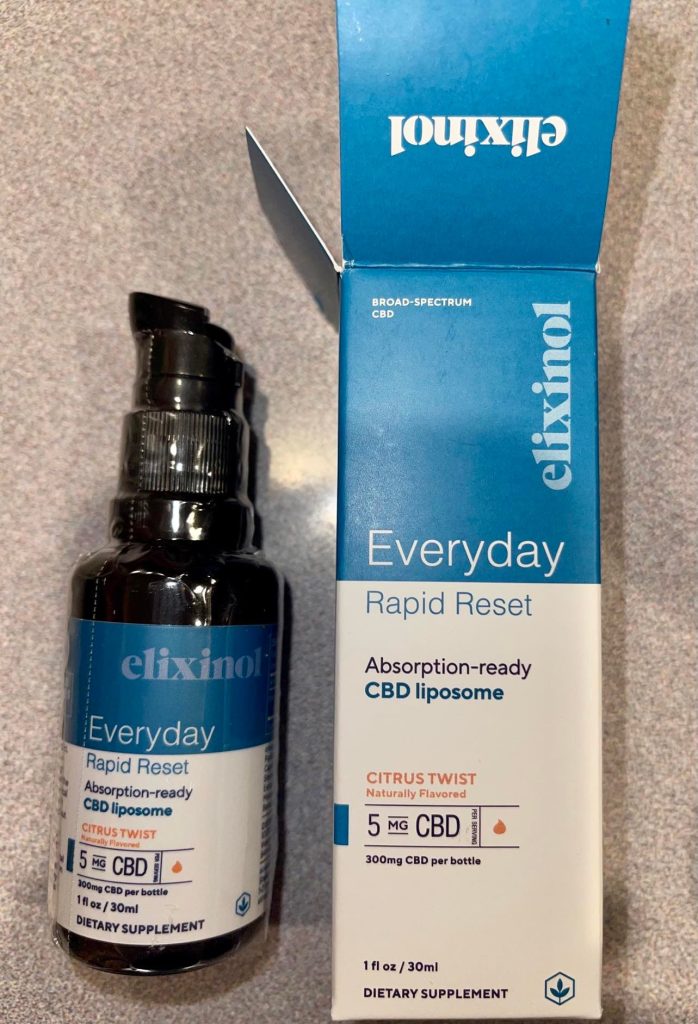 *Sleep Gummies THC Free
These Sleep Gummies are THC Free and are formulated with both CBD and CBN to promote relaxation and ready yourself for sleep. CBN, like CBD, is a compound derived from the hemp plant and has a reputation for helping to provide relief from occasional sleeplessness. They work together to promote the wellness benefits of hemp's overall entourage effect. Add in a sweet berry flavor and bedtime never tasted so good.
15mg of CBD + 2mg CBN per gummy
30 gummies/350mg CBD per jar
CBN (cannabinol) has a reputation for helping to provide relief from occasional sleeplessness.
Promotes relaxation and calm for bedtime
Vegan gummies with a natural blueberry flavor
Suggested Use: Take 1-2 gummies before bedtime
THC Free* broad-spectrum hemp extract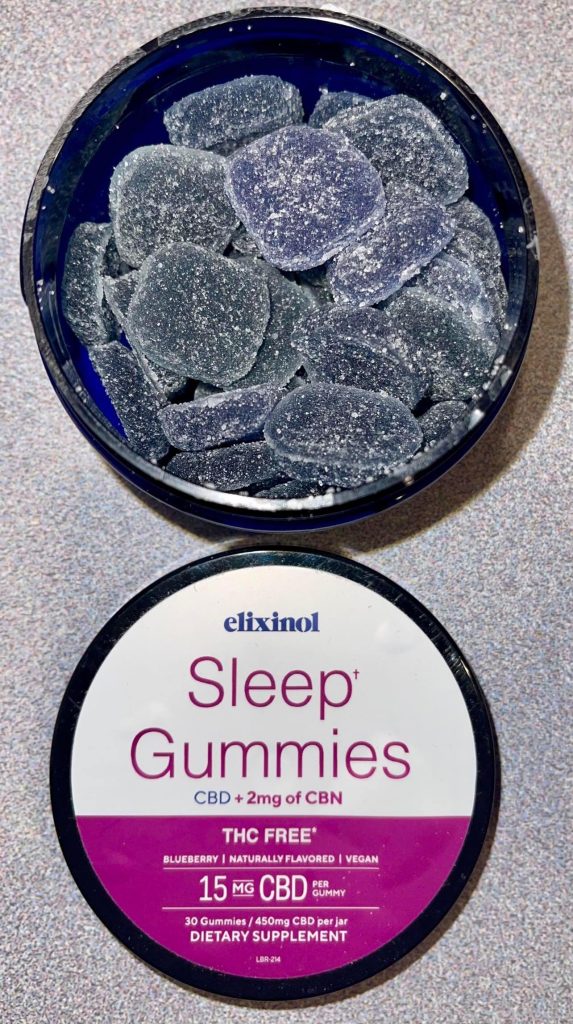 *Kion Recovery Bundle
Kion offers a variety of incredibly clean, high-quality products that are perfect for health, fitness & wellness enthusiasts looking to get/ stay healthy for the new year. Bounce back faster and stronger from workouts with this powerful recovery bundle.
Contains:
Kion Flex (1)
Kion Aminos Tablets (1)
Kion Omega Fish Oil (1)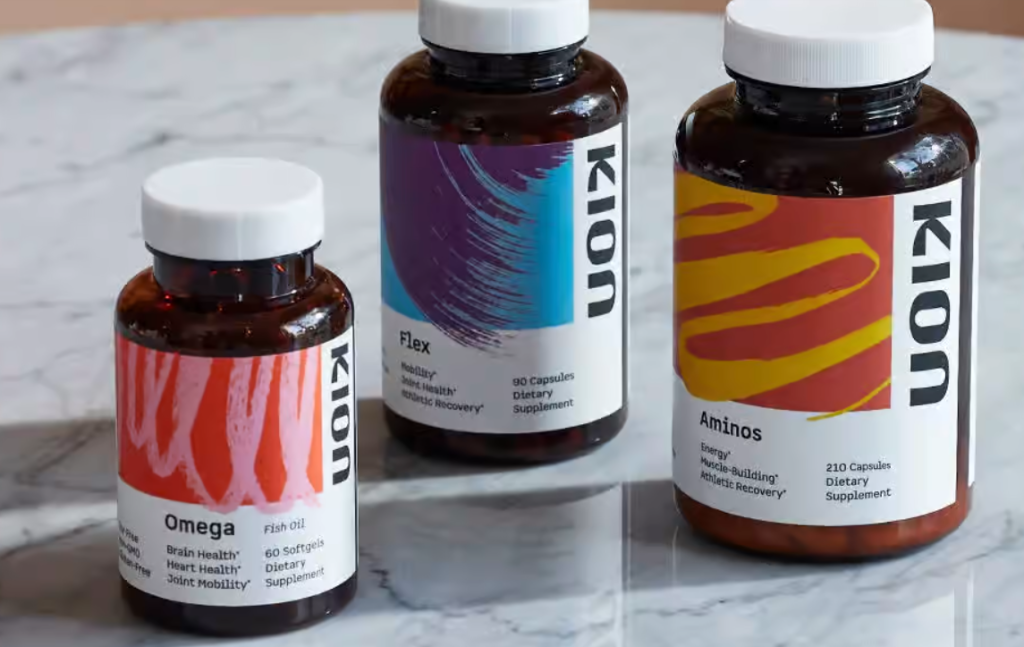 *Fitness CBD Starter Kit: Self Care Gifts For You! The Ultimate Beauty And Wellness List
CBD is a natural supplement that may help reduce stress, anxiety, and even discomfort associated with inflammation. CBD Fitness Bundle is tailored for those leading active lifestyles. The CBD oil products in this kit help promote focus and energy and support joint and muscle health. Included are 1 jar of CBD gummies, 1 500mg CBD Mint Tincture, and 1 CBD salve.
Fast-absorbing, THC Free, Lab Tested, superior CBD products
Recover, focus, and keep calm throughout the day
Boost energy before workouts, or during a mid-day slump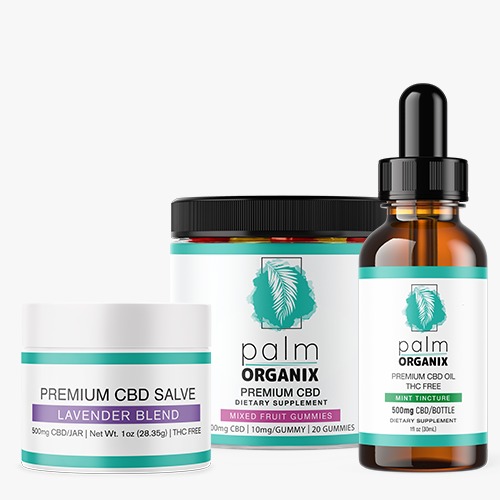 *HIKI
HIKI is for ANYbody. HIKI Body Powder, Wipes, Deodorant, Chafing Stick, and Antiperspirant is all-natural, gender-neutral, and formulated to not leave residue on skin or clothing! HIKI is ethically and sustainably sourced and safe for all skin types.
Because their products are all-natural, they are extremely versatile and can be used ANYWHERE on the body. HIKI is not just a product, it is a community of people to come together and feel heard, included, and safe to be exactly who they are.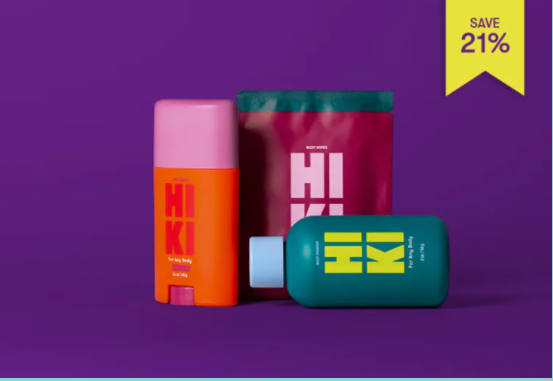 *Fleur & Bee H2 Oh Yeah
H2 Oh Yeah is a hydrating moisturizer that will help diminish the look of wrinkles and provide deep long-lasting hydration.
Some highlights:
Clean, vegan, and cruelty-free formula
Sustainably made using renewable wind energy and recycled materials for packaging
Packed with good-for-you ingredients like Jojoba Oil, Hyaluronic Acid, Sea Buckthorn Oil, and Vitamin B3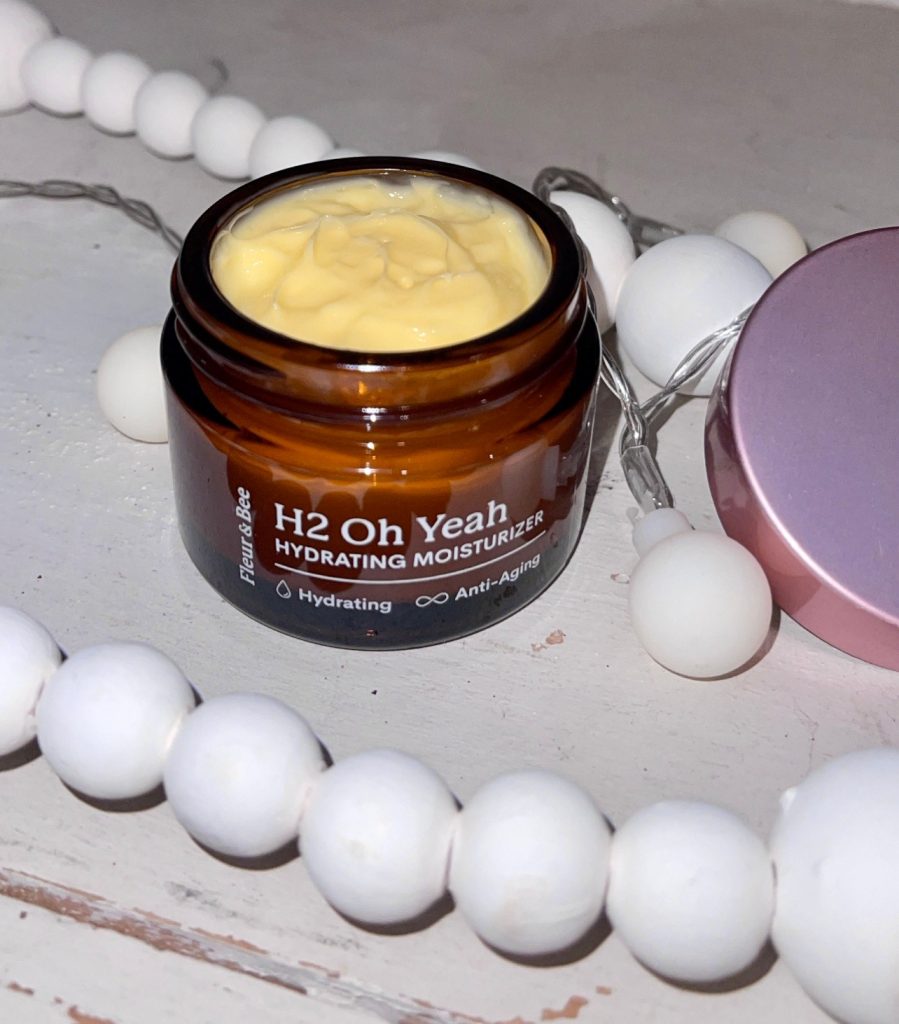 *The AAVRANI Ritual
This is a complete skincare ritual set routine comprised of four powerful steps that work together to achieve your most radiant glow. It brightens your skin, shrinks pores, and smooths out those fine lines and wrinkles. My skin has never felt SO soft and supple! I love this ritual skincare set! Works wonders! You can buy it on Amazon.com.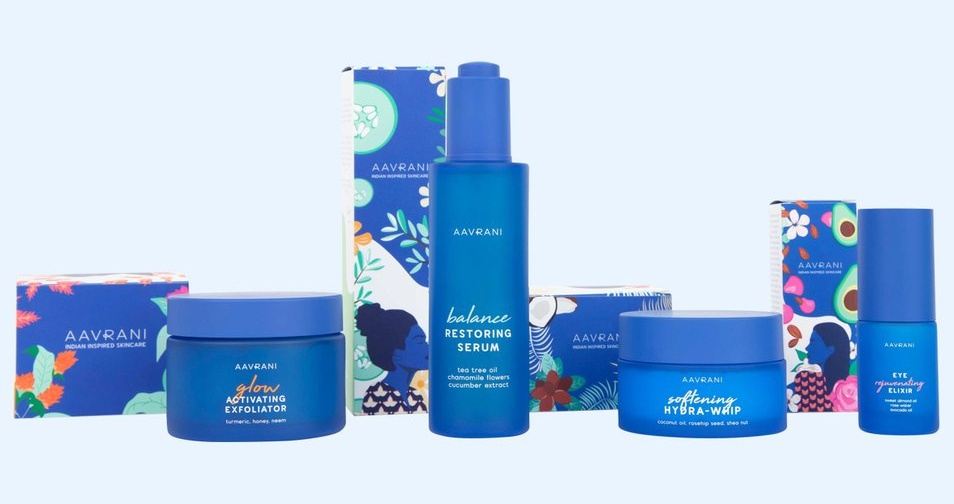 *Get Outside!!!
Take the time to step away from your screen and your home, if you are able to, each day, and create a time for only YOU. Spend a little time out in nature. Even spending time in your garden, if you have one, and enjoying the fresh air will help you.
Getting some sunshine on your face helps tremendously. If your garden needs some TLC then why not plant a few new flowers to enjoy? Or perhaps invest in some flowering trees from the Tree Centre that you can enjoy every time Spring comes around. If it is too late in the season to plant anything, and you don't have a garden at all, just sit outside!
I like to sit on our lawn and just breathe in as much fresh air as I can. Doing something as simple as getting outside and grounding yourself, is SO important and it is a self-care activity that doesn't require a lot of time or energy.
If you are able to travel somewhere, head out to your nearest National Park, or woodland, lake, or river. Take a picnic and make a day of it! Bring along the family that you enjoy being around, and you can find how easy it can be to leave the stress behind. Take good care of yourself!
*Ditch The Scale! Self Care Gifts For You: The Ultimate Beauty And Wellness List!
Stop weighing yourself every day! Step away from that damn scale! Did you know that your weight can fluctuate each day (between 2-6lbs)? Possibly even more if your period is due! Try to avoid setting yourself up for a fall every morning and remove the scale from the bathroom or get rid of it altogether. I don't own one!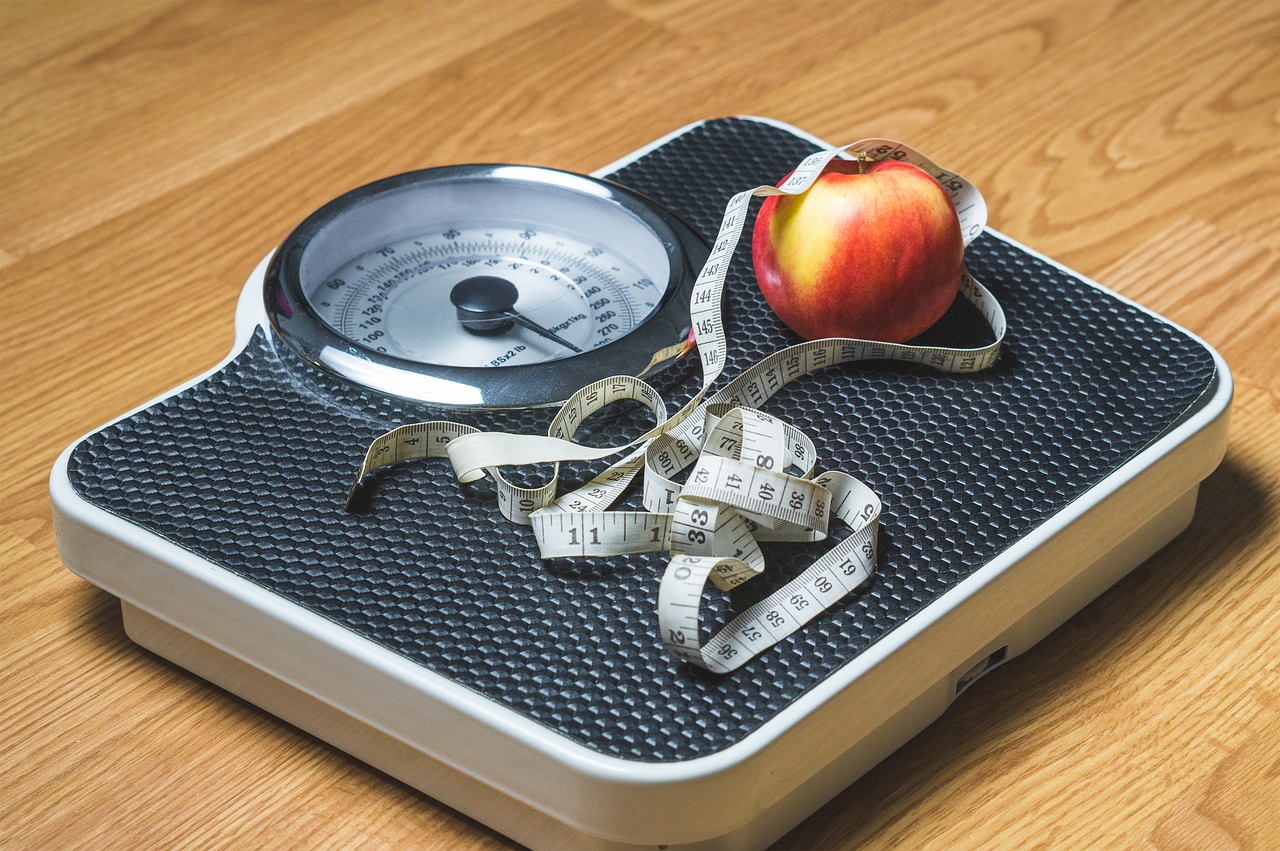 Or you can place them in a cupboard so you don't stand on them without even thinking. If you do want to keep an eye on your weight, try to do it just once a month. Wear the same clothes or nothing at all and don't be so hard on yourself! That is the key to it all!
*Accept Those Compliments!
Accept compliments! Listen to those compliments! Those of us who have image insecurities tend to brush away compliments or simply refuse to believe them. This is because the compliments we receive don't match the view we have ourselves, so we don't think that they can be true! But they are! Why else would someone take the time to give you a compliment if it were not true???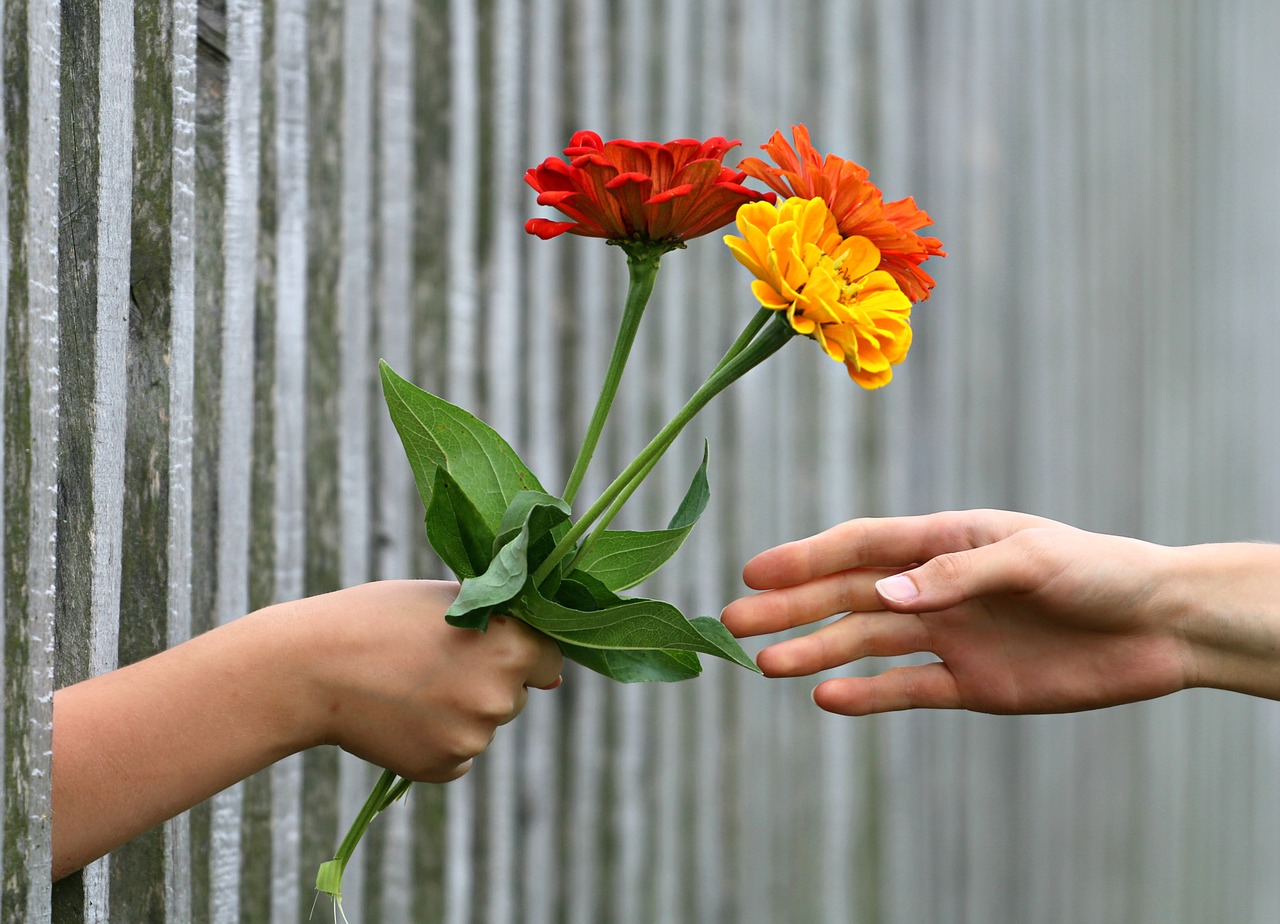 *Write it down in a journal or notebook!
It doesn't have to be about your appearance either. Whether you're praised at work for dealing with a stressful situation or someone compliments you on your parenting skills, write everything down and then look back at them all at the end of the week or when you are having a hard day.
Re-reading these compliments will make them feel much truer and give you a more positive outlook on yourself and life. I love using my gorgeous art notebook by Jillian Amatt Designs!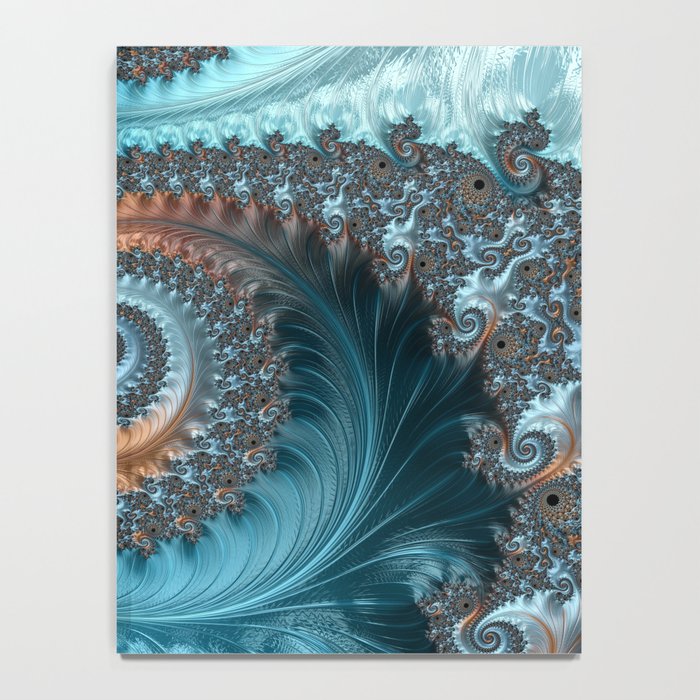 20. Don't Compare Yourself To Others!
Stop comparing yourself to others! Block out celeb culture! It's easy to become obsessed with beautiful TV personalities and those with millions of followers on Instagram. Stop comparing yourself! It's time to unfollow, remove those bookmarks, and throw out those magazines!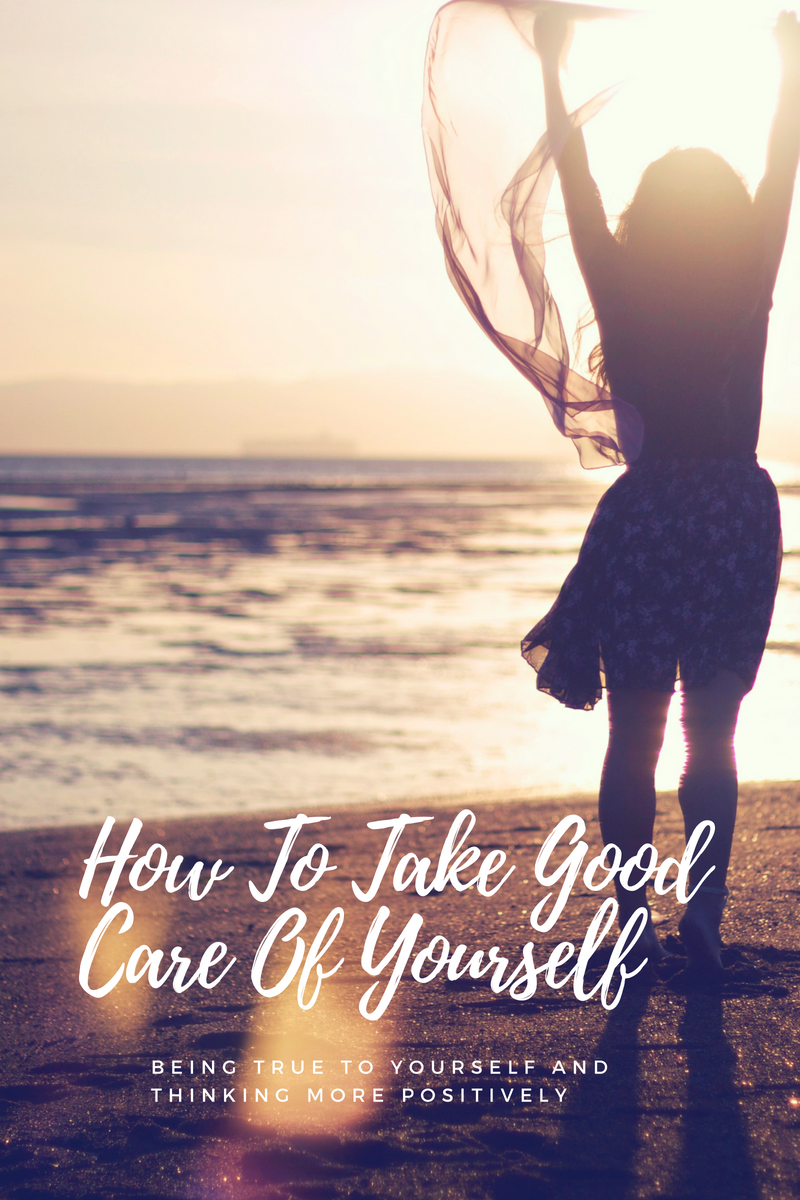 Being true to yourself and thinking more positively about yourself is so important! I can't say it enough. Try to find the best qualities in yourself and flaunt them. Be happy with who you are and I promise you will start feeling so much better about life, yourself, and others!
How are you taking time out of each day to give yourself a little self care and love? Do you have anything you want to add to my list of Self Care Gifts For You: The Ultimate Beauty And Wellness List? If you do, please share them below!