In this post, we will discuss several different Budget-Friendly Fashion Hacks You Need to Know! Your clothes play a vital role in boosting your confidence and overall well-being, providing an excellent opportunity to showcase the best version of yourself to the world!
Cultivating and embracing your true style can significantly enhance your overall image. And, if you can save a few bucks doing this, you are golden!
Did you realize that achieving a super cool look doesn't necessarily require a hefty budget? There are numerous cost-effective techniques and strategies you can employ to attain your dream style.
While seeking ways to update your wardrobe, stay on top of the latest trends, and not spend a fortune, it may seem impossible, but it can be done! The main goal here is to be mindful of your spending and try to buy clothes and accessories on sale, with discount codes, or at a second-hand store.
I have found SO many wonderful and stylish clothes and other stuff at second-hand stores. Many people don't think that second-hand stores would be a great place to shop for trendy clothes, but believe me, they are! You just have to look!
Budget-Friendly Fashion Hacks You Need to Know
Not only will these tips and tricks help you save money, but they will also contribute to a fatter wallet and bank account too! To help you do this, we have created an article that explores Budget-Friendly Fashion Hacks You Need to Know!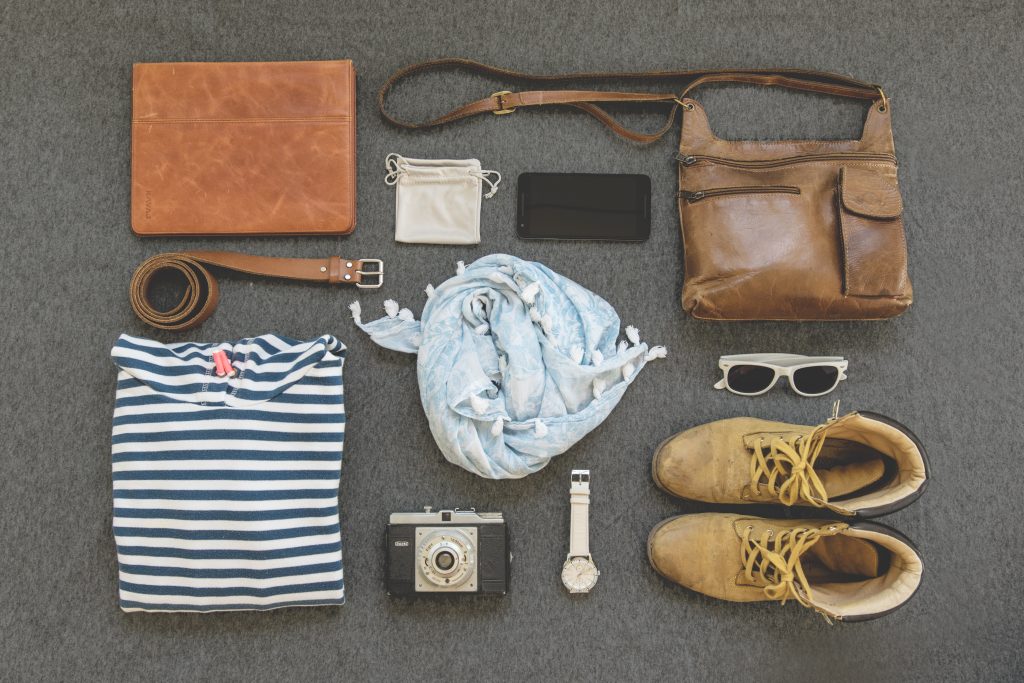 Create Your Capsule Wardrobe
Fashionable individuals possess a secret to their impeccable style and that secret lies in crafting a capsule wardrobe or embracing a more "capsule wardrobe" approach. But why is it so effective?
It offers one of the finest methods for organizing your wardrobe and curating a collection that brings you joy while being highly functional. If you've ever pondered what this concept entails and how it can benefit you, the principle is refreshingly straightforward.
Essentially, a capsule wardrobe combines foundational items, seasonal pieces, and trendy elements to form a cohesive ensemble that caters to your unique style.
Through this clever "mixing," you'll gather an array of items that truly reflect your personal taste and unique sense of style. As a result, you'll steer clear of spending money on unnecessary pieces and instead cultivate a wardrobe filled with versatile items that effortlessly pair together.
This approach ensures that you have a multitude of outfit options at your fingertips, empowering you to confidently showcase your fashion prowess.
Spice It Up With Remarkable Underwear
Underwear holds a vital place in your wardrobe. Investing in reliable, basic underwear is a smart move as it can be worn under any outfit (duh!).
However, there are times when you'll need specific styles like cheeky panties to match your attire or enhance comfort. Also, certain clothing items may call for unique types of underwear, so it's important to have a well-rounded collection in your drawers (no pun intended, ha!).
Wardrobe Basics: Your Smartest Investment
Next on the agenda is investing in essential wardrobe basics. This is a fantastic approach to simplify your style and curate a collection of practical items.
To begin, consider acquiring a great pair of jeans, versatile heels, and a high-quality blazer. Include timeless pieces like a favorite trench coat, a classy black leather jacket, or a reliable coat. Finally, complete your look with convenient accessories such as a perfect pair of sunglasses or some fun but basic earrings.
It's important to note that incorporating classic or basic pieces into your wardrobe doesn't mean it will be dull. On the contrary, these items can be mixed and matched to create a plethora of adorable outfits!
Remember to avoid purchasing items that will never see the light of day in your outfits, ensuring that everything in your wardrobe serves a purpose.
Clear Out Your Closet
Once you have established an organizational structure for your closet, it's important to address the items that you know deep down you won't ever use.
This is the perfect opportunity to thoroughly evaluate each piece and determine its usefulness. Surprisingly, if you genuinely want to save money on fashion, the initial step is to declutter your closet. You can tackle this task independently or seek assistance from friends.
Essentially, you'll go through every item and assess whether it aligns with your current lifestyle. If it no longer fits your lifestyle, it's advisable to consider parting ways with it.
You can then list all the clothes you don't want on the Facebook marketplace OR list it for sale in your city, or of course, have a garage sale!
Make money, then you can go shopping for your new clothes! I LOVE doing this and I do this every spring to refresh my wardrobe because my style seems to change year after year!
You Should Avoid Impulsive Buying
One of the primary reasons for budget strain and an overflowing closet is impulse buying. It's crucial to change the mindset when it comes to shopping.
Instead of viewing it as a recreational activity or an outlet, consider it as a means to enrich and enhance your wardrobe. Focus on acquiring pieces that align with your current style and fulfill your needs.
If your closet is already brimming with clothes, there's no necessity to add more unless they genuinely complement your existing style. Purchasing items without careful consideration leads to random and unnecessary expenses.
Building your style on a budget becomes effortless when you have a well-defined plan and specific style goals in mind.
Buy Second-Hand and Learn How to Do Thrifting
One excellent way to discover stylish pieces without exceeding your budget is by embracing second-hand shopping and learning the art of thrifting.
Thrift stores have become increasingly abundant, and there are likely to be some in your local area. Furthermore, you can even explore online thrifting options without leaving the comfort of your home.
Platforms like Depop, Goodwill, Etsy, and even Facebook can offer a treasure trove of unique and convenient finds to enhance your collection.
Surprisingly, Facebook can be incredibly useful for second-hand shopping, as many individuals sell new or gently used clothing that perfectly matches your style without draining your finances. Plus, it is SO fun browsing second-hand stores and browsing online on the Facebook marketplace! SO fun!
Buy More Online: Online Outlet Stores
Another fantastic way to shop for clothes while saving money is through online outlet sites. When shopping for clothes online, it's essential to explore multiple options.
This is where outlets come into play. Websites like Saks Off Fifth or Nordstrom Rack offer a diverse selection of designer clothing at prices you won't find elsewhere.
Constructing a budget-friendly closet isn't as challenging as it may seem. All you need is a clear plan and a vision for your style goals.
Without these guiding principles, you may find yourself lost, and your closet may become a disorganized jumble lacking a cohesive sense of style.
I hope you found my article about Budget-Friendly Fashion Hacks You Need to Know helpful! What are some ways you save money on clothes and accessories? I would love to know your secrets and hacks! Please leave me a comment below!