Casual mom outfits are all about comfort and practicality while still being stylish and trendy. As a mom, it's important to have versatile pieces in your wardrobe that can easily transition from running errands to a day out with the family with little effort. Whether you're a stay-at-home mom or a working mom, finding the perfect casual outfit that balances comfort and style while still looking chic can be a challenge. We, moms, can wear cute mom outfits and be stylish and feel good about ourselves, right?!?
*This post includes my affiliate links and will receive a small commission if you click and buy through my links at no additional cost to you. Thank you!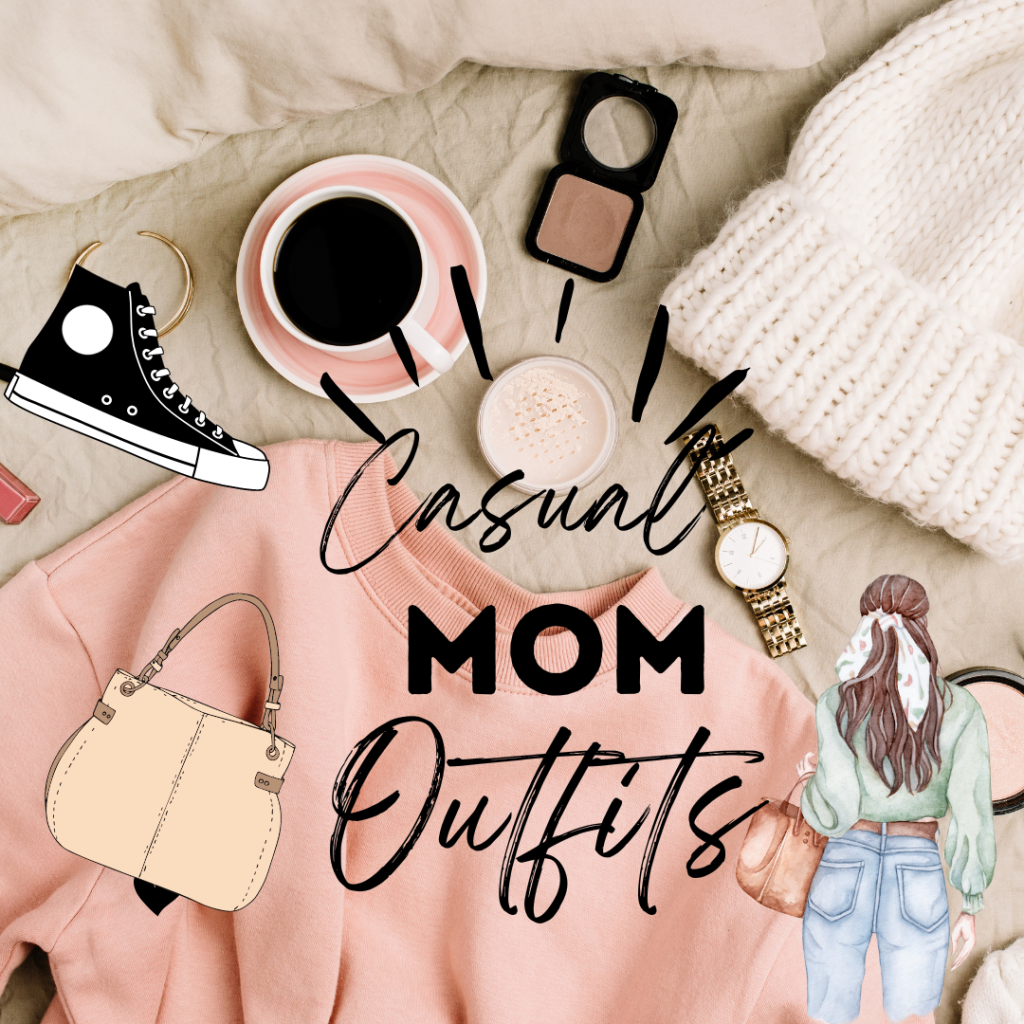 However, with the right classic pieces and accessories, it's easy to create a stylish and comfortable look that works for your lifestyle and personality. Simple pieces pull an outfit together and give your outfit an elevated look. In this day and age, there are countless options and outfit ideas available, making it easier than ever to create a casual mom outfit that fits your needs and preferences. Nowadays mom fashion IS fashionable!
I recently was sent some stylish and super comfortable outfits from https://www.leelaandlavender.com/. It is always fun to find new websites that have so many cute, stylish, and affordable clothes, shoes, accessories, and more! They have super cute options. This is my newest favorite site to shop! So fun! Leela & Lavender carry a little bit of everything and clothing for every body shape and body type. Now my mom style has been upgraded, yay!
Leela & Lavender carries some fun new trends and has their website organized to ensure that you can easily find what you are searching for. From casual sneakers, stylish sneakers, and cute sneakers, to a white tee, striped t-shirt, pair of high rise jeans, and SO much more!
Sure you can go to Old Navy and buy their clothes, but why would you want to when you can just as easily shop online at Leela & Lavender? Their clothes far surpass other clothing stores and they carry SO MANY well-known brand-name clothing and accessories like; Free People (LOVE!), Kancan (cute jeans!!!), Steve Madden, spanx, Sorel, and SO many more!
I love their selection and I really like that they have a section on their site with certain prices (styles under $30, tops under $40, etc.). Just go to that category and you won't overspend (or maybe you might!). I also like that they have a clearance section with GREAT deals! Like seriously GOOD deals!!
Casual Mom Outfits (Ideas For Everyday)
Below are some helpful tips on how you can create casual mom outfits with what you have, from thrift stores, or from Leela & Lavender's website.
Pair of jeans or Skinny jeans and a loose-fitting tunic top or basic tee. This is a classic and comfortable mom outfit that can be dressed up with some cute accessories and shoes. This a look that is perfect for date night and is a good outfit for summer, spring, fall, and the winter season!
Midi, maxi dresses, or a t-shirt dress with comfortable sneakers or sandals. This is a great option for a day out with the family or running errands.
Leggings, spanx leggings (to lift that peach!), biker shorts, or yoga pants (cute workout clothes are the best!), with a casual top (like fun graphic tees) and a denim jacket, moto jacket, or leather jacket. This is a comfortable and practical option for a casual day at home or running errands.
Jumpsuits or rompers make a really cute outfit! These are easy to wear and can be dressed up or down depending on the occasion.
Denim shorts with a cute tank top or blouse and a baseball cap. This is a perfect summer outfit for a day at the beach or a casual outing with the family or on casual days when you don't want to dress up.
Remember that the key to a great mom outfit is comfort and practicality, while still being stylish and on-trend in casual clothes. You can mix and match different pieces to create your own unique look that works for your lifestyle and is a great way to show off your personal style. Mom life doesn't have to be boring or unfashionable anymore! New outfits are refreshing and can make you feel so good! Shoot, I need to go shopping after writing this blog post. I am seeing SO many more things I NEED from Leela & Lavender!
Products I Received from Leela & Lavender:
*Elan Full Length Bomber Jacket is SO adorable and I absolutely love it! It is so soft and comfortable and looks great on me! My 15-year-old daughter has also worn this! Bomber jackets are a trending look this season! This jacket is lightweight so it is perfect for layering your clothes! It is collarless and has a zip front closure. It also has simple side pockets with an added button accent. This stylish bomber jacket will keep you warm and trendy this season! There are only a few left in size large! It retails for $98.95!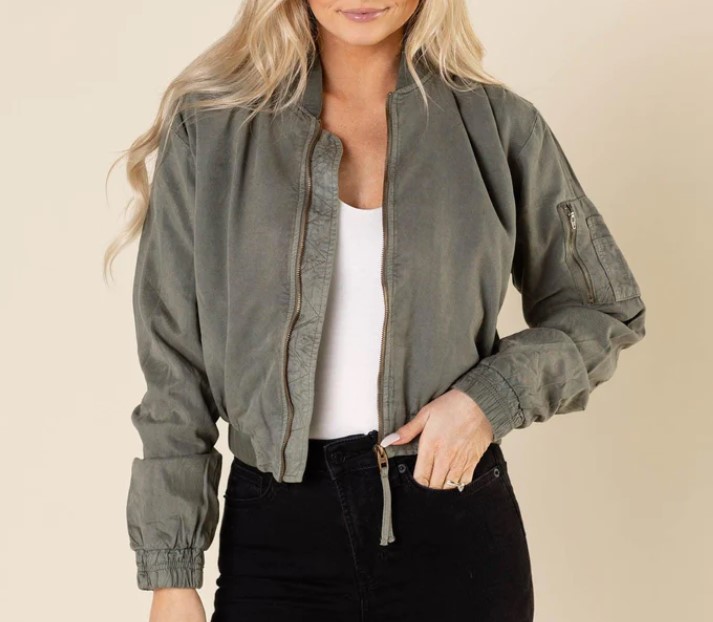 *V-neck Raglan Sleeve Pullover Sweater is a simple yet stylish sweater that is super preppy and comfy! This v-neck sweater boasts a raglan-style sleeve which is trending right now. This sweater is simple to style and pretty much goes with everything! This is a must-have staple in your closet! I love wearing this sweater! It retails for $42.95.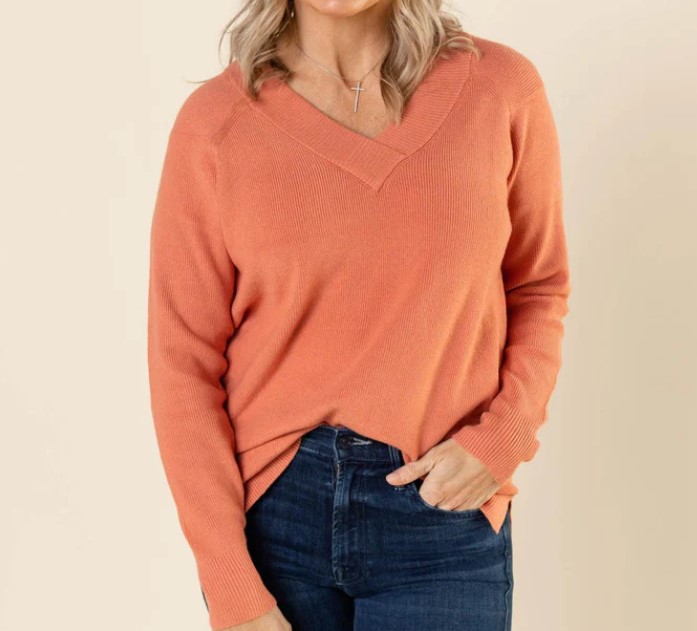 *Sorel hi-line heel Chelsea Black/Sea Salt Boot. These boots are SO comfortable and fit me perfectly so they are true to size. I share these with my daughter since we are the same size in shoes. I feel really cute in these and I love them! It looks like they do not carry these boots anymore, so here are some similar boots for you just in a different color! They retail for $95 and are on sale right now! Only one size left (8.5)!!!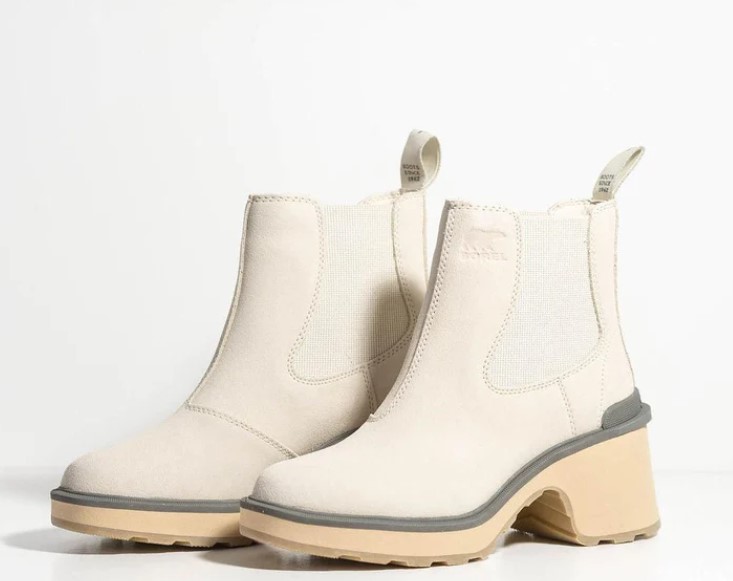 Casual mom outfits can be comfortable, practical, and stylish all at the same time. As a mom, it's important to feel confident and comfortable in your clothing and with your sense of style, so that you can focus on taking care of your day-to-day tasks. Whether you prefer jeans. a t-shirt and comfortable shoes, or a long cardigan and leggings with sandals, there are plenty of options available that can be dressed up or down depending on the occasion.
By finding pieces that work for your body type, lifestyle, and personal style, you can create a versatile wardrobe that will make getting dressed in the morning a breeze. So, go ahead and embrace your inner fashionista and create a casual mom outfit that makes you feel fabulous!
What are your current favorites to wear every day? Do you live in leggings or do you get ready each day? I am in the middle! Somedays I get ready and other days you will find me lounging in my leggings and comfy tee! Whatever style and favorite things you love and feel good in are what matters most!
Buy
You can browse the Leela & Lavender website and check out their awesome selection of clothing and accessories! The prices are reasonable, especially in the clearance section! 😉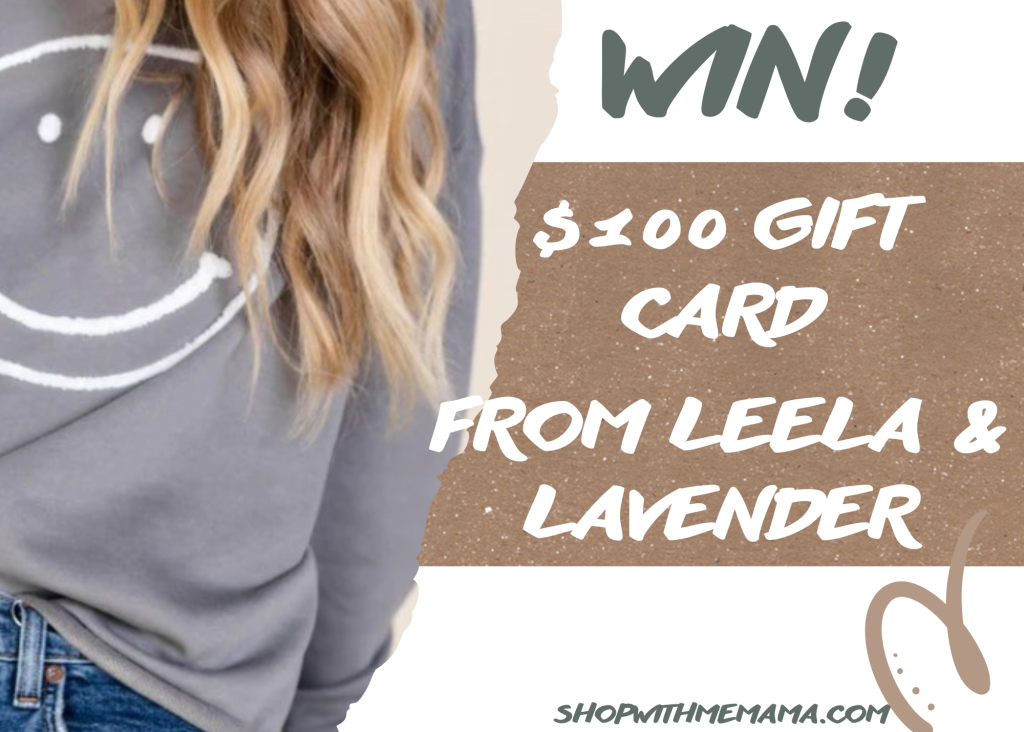 Win!
One lucky person is going to win a $100 Gift Card to Leela & Lavender! Yay!
Rules
The contest is open to US 18+. The giveaway will end on March 23, 2023, at 11:59 PM. I am not responsible for lost or stolen mail.