In this post, we will talk about Charting Your Fertility With OvaCue Fertility Monitor. If you are a loyal reader of my blog, you know that I have been having a heck of a time getting pregnant with our third child.
*This post includes my affiliate links.
Since writing this post, I have gotten pregnant with my 3rd child, a boy, and delivered him naturally! However, in between each child, I have had a miscarriage.
I have had 4 losses, Miscarriages suck. They really really do! I think somewhere in there last year, I also had a chemical pregnancy right after my 4th miscarriage (yes, I was pregnant last year and did not tell anyone).
Ugh. SUCKS. Charting my fertility with the OvaCue Fertility Monitor helped me to conceive my 3rd child. Read more, below.
It was a very dark time for me when I had those miscarriages and I was very depressed and upset with myself and with the doctors that helped make me unable to conceive easily…Such a freaking nightmare, really 🙁
When you WANT a baby so badly, and you cannot make one and have it stay inside of you, it is VERY difficult. The emotions were raw and I wanted to crawl under a big rock and just stay there.
Don't get me wrong, and I feel like I HAVE to say this so I don't get rude comments, but I AM thankful for my other two MIRACLES. They are all a rainbow baby because I had each one of my children AFTER I had a miscarriage. That is what a rainbow baby is.
I am very thankful that I already had two amazing, smart, and lovable babies to hold and kiss daily. But, something was missing, and it was a third little one. I KNEW there was another one out there for us, I just knew it…
Charting Your Fertility With OvaCue Fertility Monitor
So, my cycles are a bit all over the place. I have been on pretty much every vitamin and supplement you can think of. I have tried all ovulation prediction tests, temped EVERY single morning to see when I would ovulate, and put it all on a graph. Sure, I realized when I ovulated, but still did NOT get pregnant… hmmm.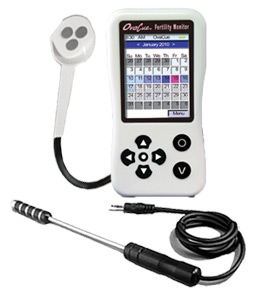 So, I saw online the OvaCue Monitor and really really wanted to give it a shot. After all, I have tried everything else. I contacted FairhavenHealth.com and they agreed to let me review one! Oh, the joy I was feeling, Seriously, this was so awesome…
I received the OvaCue Fertility Monitor in the mail and since you have to start using it on cycle day 2 of your cycle, I had to wait a few days.
My OvaCue Monitor came with the Vaginal Sensor, which is a MUST I am finding out, to use with your OvaCue monitor for extra accurate results. The Vaginal Sensor does not come with the OvaCue Monitor but can be bought separately.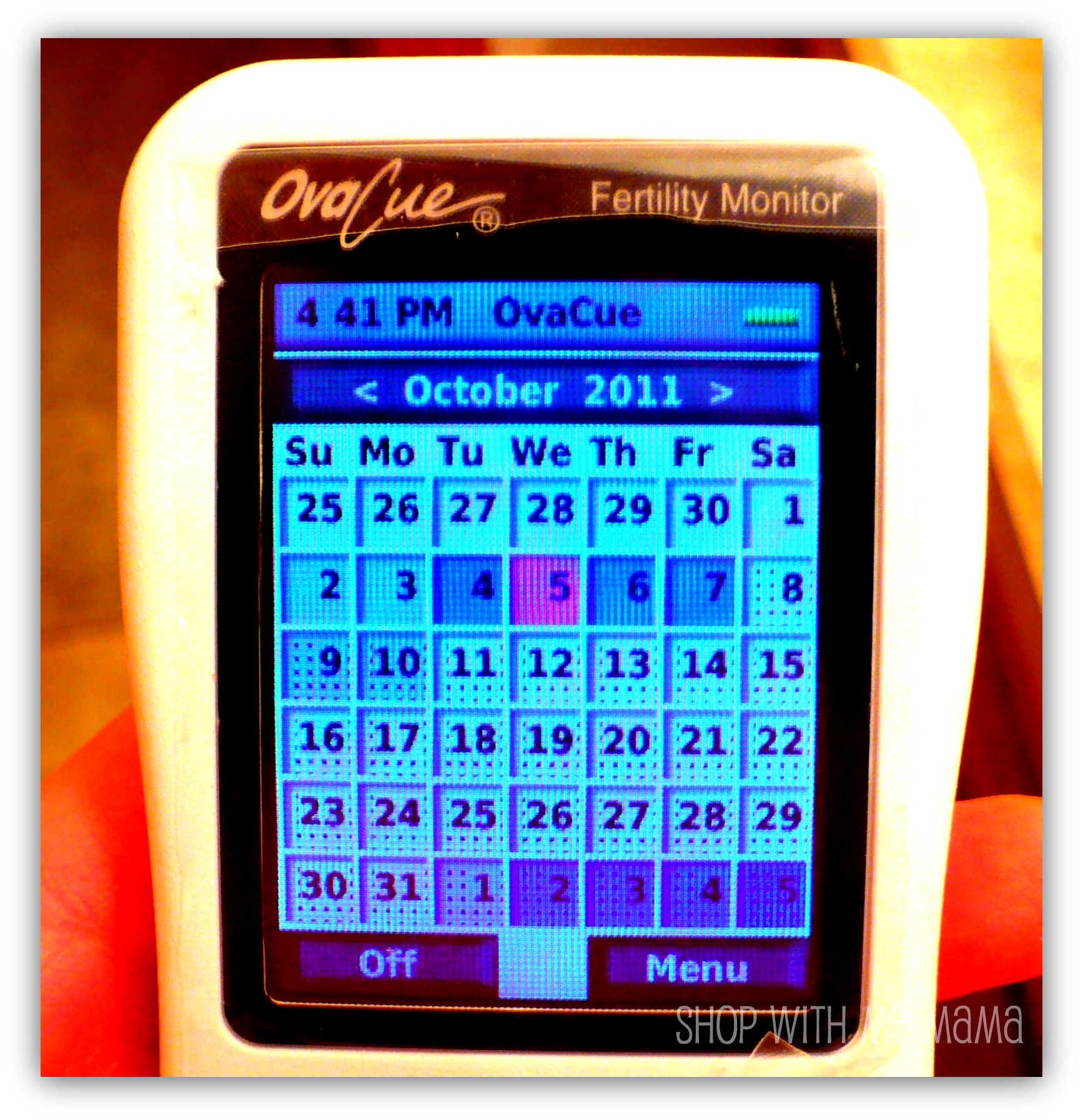 When cycle day 2 came along (finally!!! Ugh..) I programmed the monitor to how long my average cycle length was. Then I made sure the Oral sensor was plugged into the monitor pressed the O for Oral Sensor, and placed it on my tongue. You wait for a second or two and then the reading is complete. You save it and you are done.
It takes a few seconds each morning to do. You then can wash the oral sensor with mild soap and water and dry it for the next use. You must use this oral sensor around the same time every morning for accurate results and you must do it upon waking up. That means no brushing your teeth or drinking anything!!!
I keep the OvaCue Fertility Monitor by my bed, so it is there each morning as a reminder when I get up. But then again, my brain is programmed for me to do this every morning because I am always thinking about it…. that is what happens when you have been TTC for over 2 years.
When you are done with your menstrual cycle, usually around cycle day 7, you can start using the vaginal sensor. You use this in the evening, around the same time, each day.
You simply plug the vaginal sensor into the bottom of the monitor. Next, you press the "V" for the vaginal sensor and insert the sensor into your vag. Then you press next and it will take your vag reading.
If you have intercourse, don't use this for at least 7 hours, as the spermies might make for an inaccurate reading. Sometimes it says your reading is over "400".
If that is the case, you will need to redo the reading. This happens from time to time, but you just redo it and it only takes a few seconds too. Then, just press save!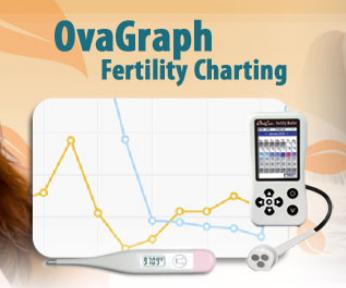 Now at first, your calendar days will be white, but as you take your oral and vaginal readings each day, they will start to change in color. From white to light blue, to medium blue then dark blue then a pink box (ovulation occurs when you see the pink box, usually).
From time to time you MIGHT also get a purple box in between your pink box. If that happens, that means you could have tried to ovulate but did not, or maybe you have dropped two eggs.
I have had a few questionable moments with my OvaCue Fertility Monitor, since getting it, and I have signed up over at their public forum and have my questions answered right away!
I LOVE that supportive forum. It has everything you need to know about OvaCue and other members share their experiences too. I have learned so much.
Yep, this is only HALF of 'em (from last month…)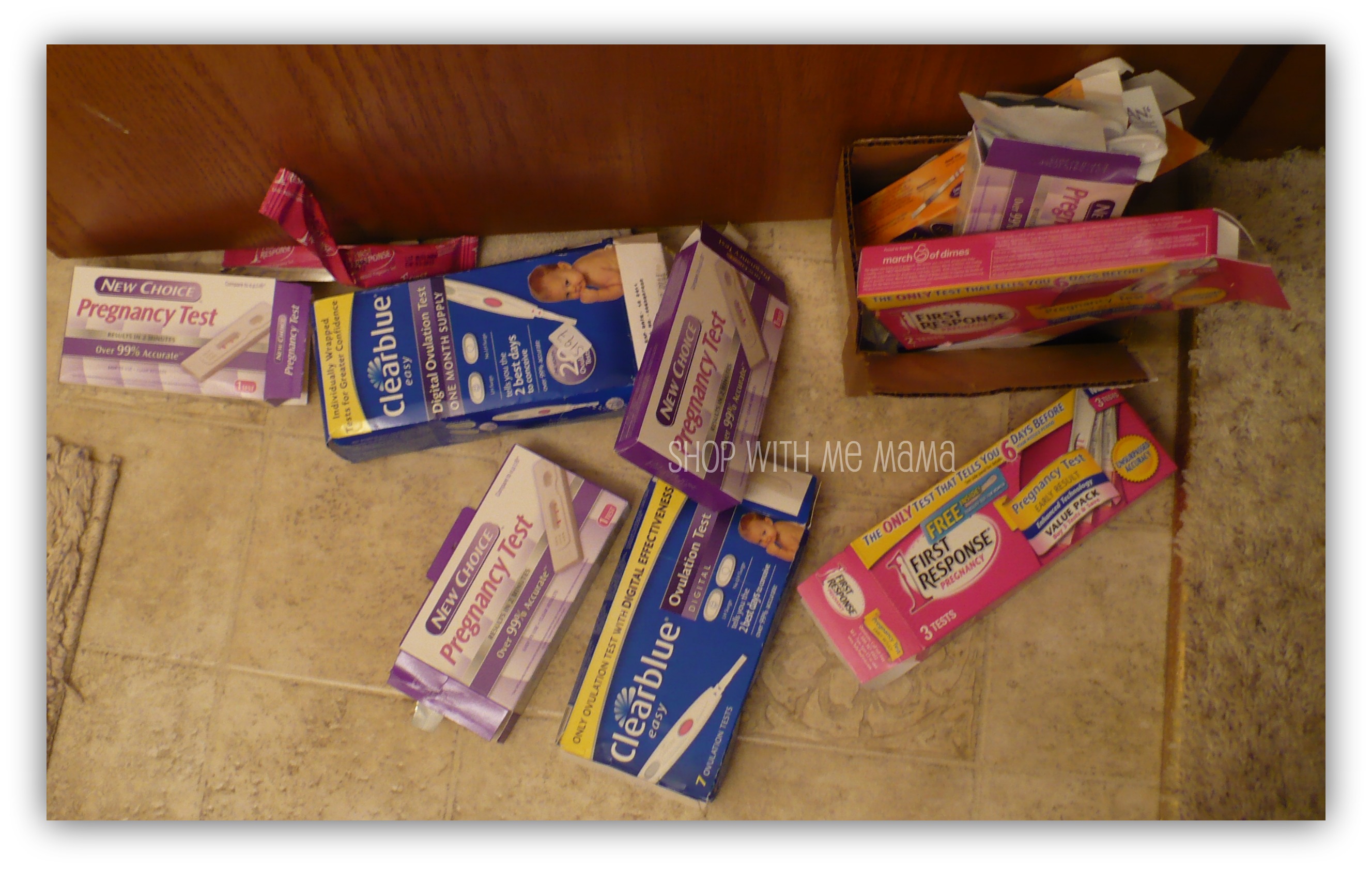 This is my second cycle using the OvaCue Fertility Monitor and I am loving it. It has really shown me more about my cycles, that I could have missed.
It can tell you up to 7 days when your ovulation will occur, giving you ample time to get that baby dancing in!!! This monitor can help take the stress off of trying to conceive and let you relax a little bit more. Plus, the accuracy level of the OvaCue Monitor is 98% while others are only 73-94%, so that is nice.
Great Features:
FDA-approved and recommended by fertility specialists
Simple to use and mess-free with no additional purchases necessary
Track your cycle daily with the calendar-view display
Predict your ovulation up to 5-7 days in advance
Confirm ovulation with the vaginal sensor
So, if you are trying to conceive I would highly recommend the OvaCue Fertility Monitor. This month I also took my first round of Clomid and will be having my first IUI! Wish me luck!
Update!
I did everything a mama who is trying to conceive did. I charted, I took ovulation tests, I bought pregnancy tests (20 at a time, sometimes more..) and I prayed.
Every one of those months when those pregnancy tests stared me in the face with ONE line, I cried. I stayed in bed and I cried. I got back on my feet a few days later, only to do it ALL over again…
We had countless IUIs, took medications, and more, to no avail. I gave myself shots to help me pinpoint ovulation, to no avail. I was worn out and tired of it all! But, we did manage to get pregnant and the pregnancy stayed and 9 months later, Kellan Dax was born naturally!
Buy!
You can purchase the OvaCue Monitor online at Amazon.com.