*The post; Chef Adrianne's Palate-pleasing, Summer Chicken Dish is brought to you by Chef Adrianne. This is NOT a sponsored post, just wanted to share this yummy recipe with you! Enjoy!
I love finding and sharing new and delicious recipes with people. I like to try new recipes for my family to enjoy so that we never get tired of having the same thing to eat all the time. It is fun to mix things up a bit!
A yummy chicken recipe that I recently came across is a chicken recipe from Chef Adrianne! She is a Miami-based chef, television personality, and restaurateur.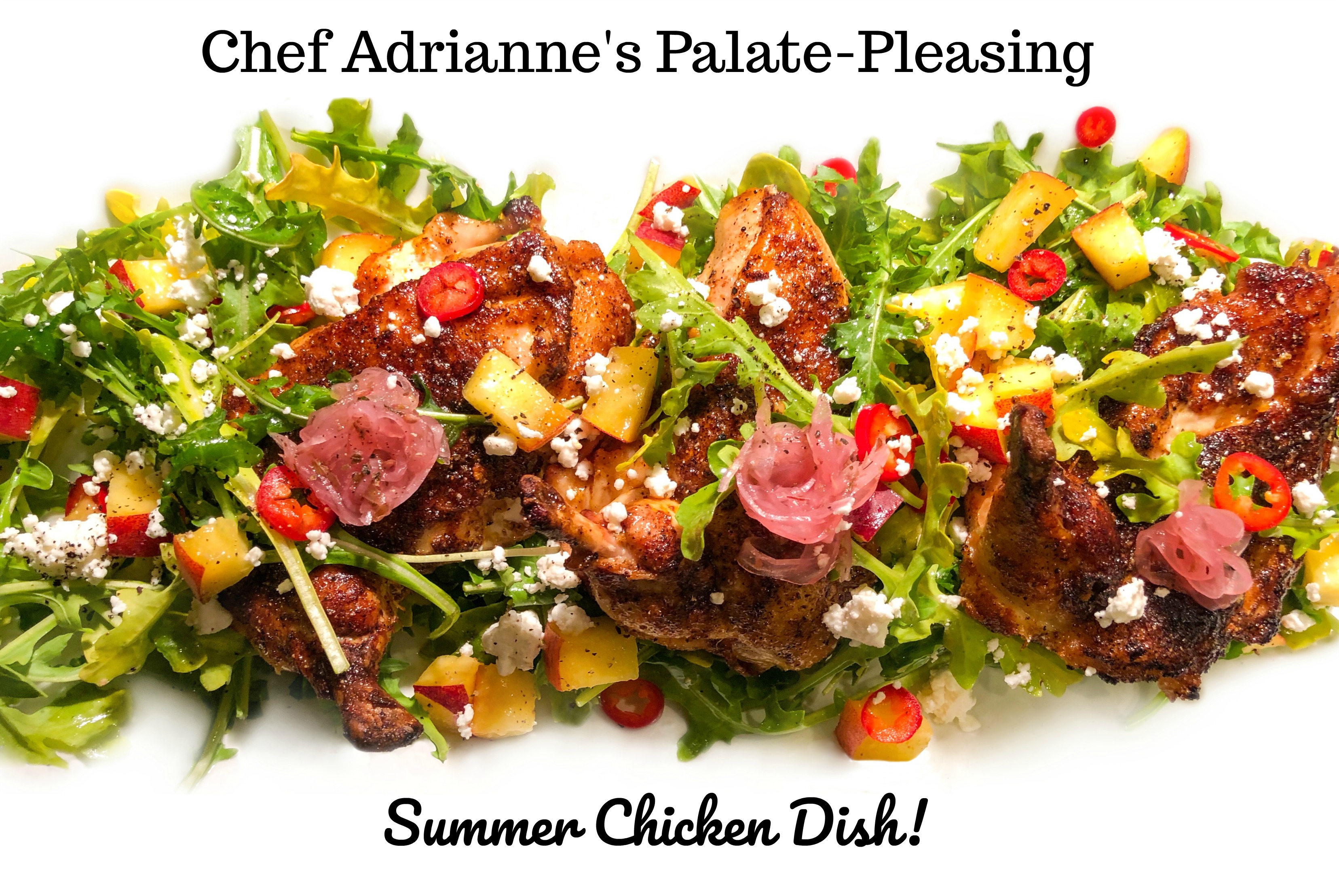 Chef Adrianne's Palate-Pleasing Summer Chicken Dish Recipe
The perfect summer chicken dish! There is no better time to hone one's culinary skills than the summer. The kids are back from school, families get together, and everyone is looking for a great bite to eat when they come in after a hot day of activities. This chicken recipe is sure to satisfy your summertime cravings in a delicious, flavorful way!
The main ingredients featured in this dish are chicken, peaches, goat cheese, and pickled onions. This provides your palate with a huge variety of flavors, ranging from savory to creamy to refreshingly sweet and sharp.
What's more, this easy dish should take no more than 15-20 minutes to prepare, ensuring that you will not have to stress over timing when it comes to feeding you and/or your guests. This is a delicious and convenient dish constructed with Chef Adrianne's signature Maximum Flavor style, and it should definitely make its way into your summer menu!
Recipe:
Chicken Supreme, Peaches, Goat Cheese, and Pickled Onions
Serves: 2
Ingredients:
2 8oz Chicken Supremes, wing and breast
1/4 teaspoon Spanish paprika
1/4 teaspoon garlic salt
1/4 teaspoon ground black pepper
1 tablespoon canola oil
1 1/2 cups baby arugula
1 tablespoon extra virgin olive oil
1 tablespoon champagne vinegar
1/2 cup peaches, diced
1 teaspoon Fresno chili, thinly sliced
1 tablespoon goat cheese, crumbled
1/4 cup pickled onion
1/2 lemon, to finish
Pickled Onions:
1/2 red onion, thinly sliced
1 cup red wine vinegar
1 tablespoon granulated sugar
1/4 teaspoon dried oregano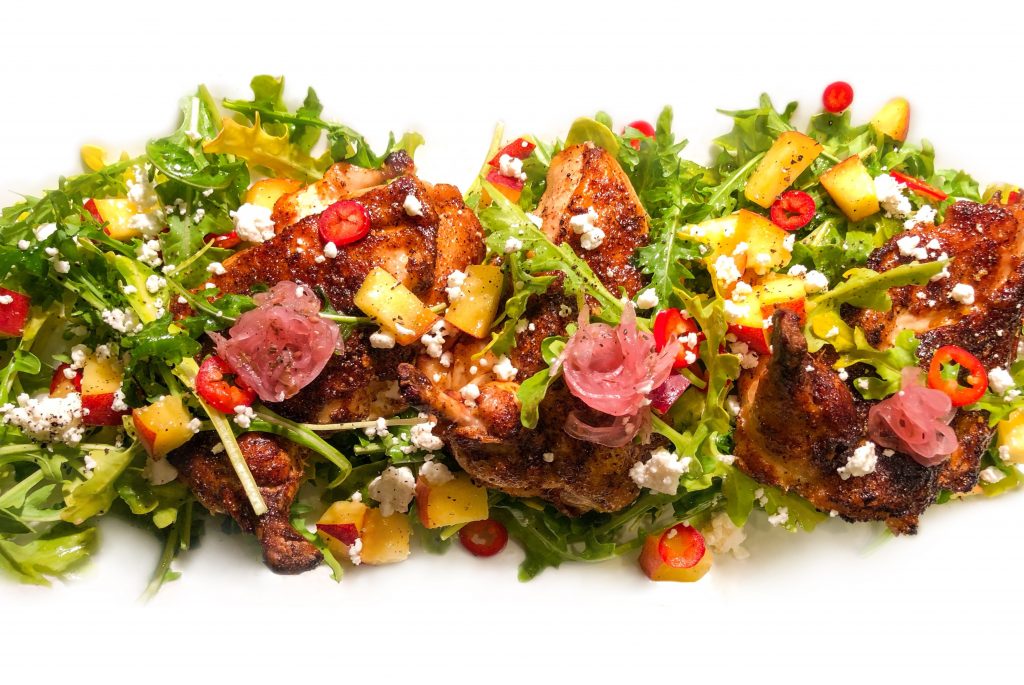 Directions:
Preheat the oven to 425 degrees F.
On a clean work surface, season chicken with paprika, garlic salt, and pepper. In a hot skillet or cast iron pan, heat up canola oil to medium-high.
Carefully place seasoned chicken into hot pan and sear for 30 seconds without moving. Turn and then place in the oven to cook for 7-10 minutes.
Meanwhile, place all the ingredients for the pickled onions in a small sauce pot and bring to a simmer. Turn off as soon as it simmers and set aside.
Toss the arugula in olive oil and vinegar and place on the bottom of the plate.
Place cooked chicken on top of the arugula.
Top with peaches, chilies, goat cheese, and pickled onion.
Right before serving, squeeze fresh lemon juice over the finished dish.
About The Chef!
Adrianne Calvo is the Executive Chef and owner of Chef Adrianne's Vineyard Restaurant and Wine Bar, Host of Maximum Flavor Live on NBC's 6 in the Mix, author of four cookbooks: Maximum Flavor (2005); Chef Adrianne: Driven by Flavor Fueled by Fire (2008); #MaximumFlavorSocial (2014); and Play with Fire (2015), and founder of the Make it Count Foundation.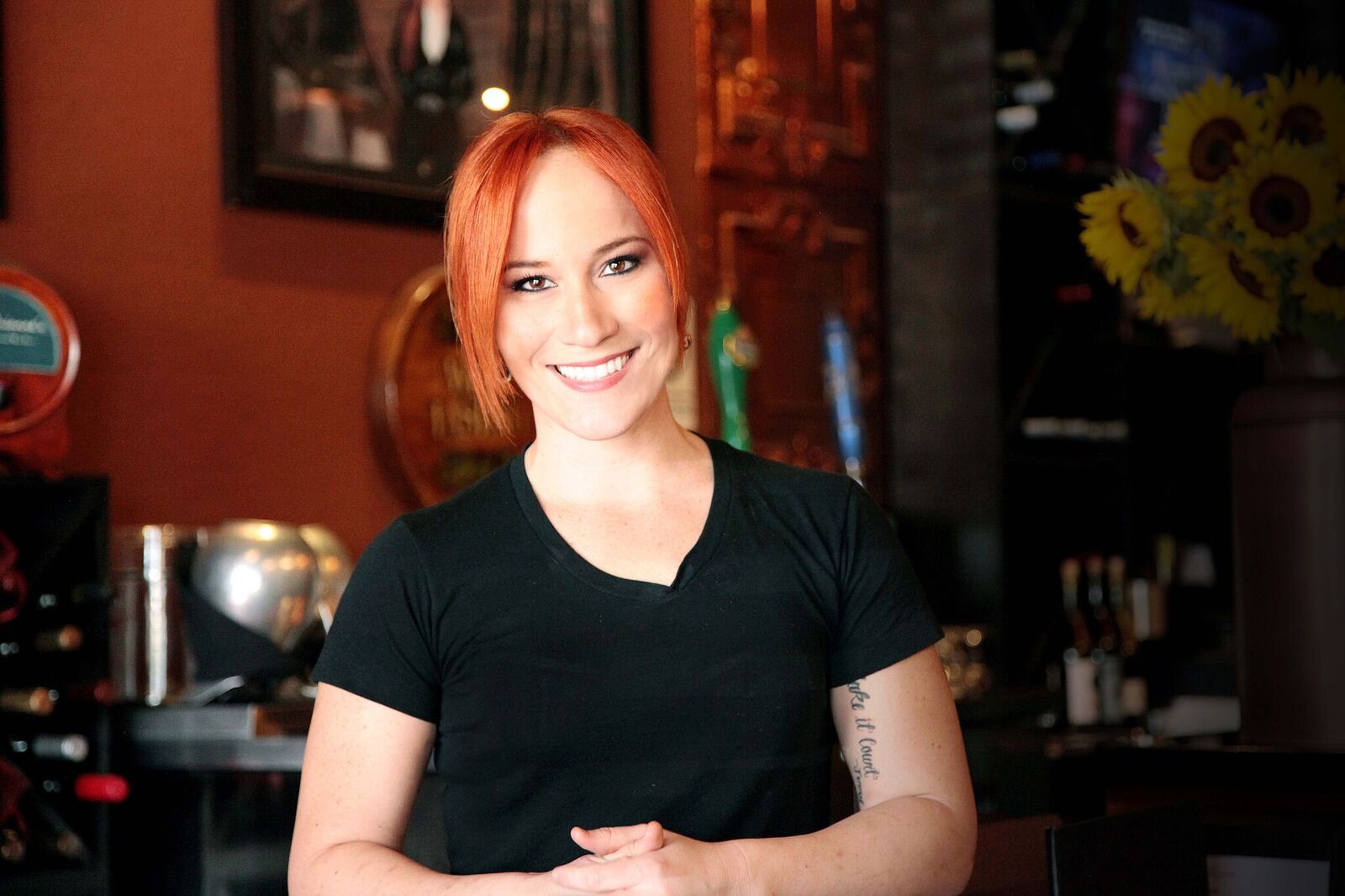 Chef Adrianne's Vineyard Restaurant and Wine Bar opened in 2007 and offers a varied and rotating menu with something for everyone. Monthly, the restaurant holds its signature event, Dark Dining, where guests are blindfolded for a sensual experience eliminating one sense to enhance another, providing maximum flavor.
Get Social!
Connect with Chef Adrianne on Instagram, Facebook, and Twitter!
What chicken recipes do you like to make?