Give your skin a treat with these DIY Christmas Sugar Scrub Bars. Instantly exfoliate your skin, these bars will leave you feeling soft, smooth, and smelling sweet.
Homemade bath and body products like these Christmas Sugar Scrub Bars, make wonderful gifts for your family, friends, and neighbors during the holiday season.
These inexpensive Christmas gifts made by you will be well received and appreciated. These DIY bars are adorable and will look lovely sitting in a soap dish on the bathroom vanity!
They take just a few basic ingredients to make and are a wonderful way to keep your skin well exfoliated, without the mess of traditional sugar scrub. There are SO many benefits to making your own sugar scrubs and body exfoliants!
*This post includes my affiliate links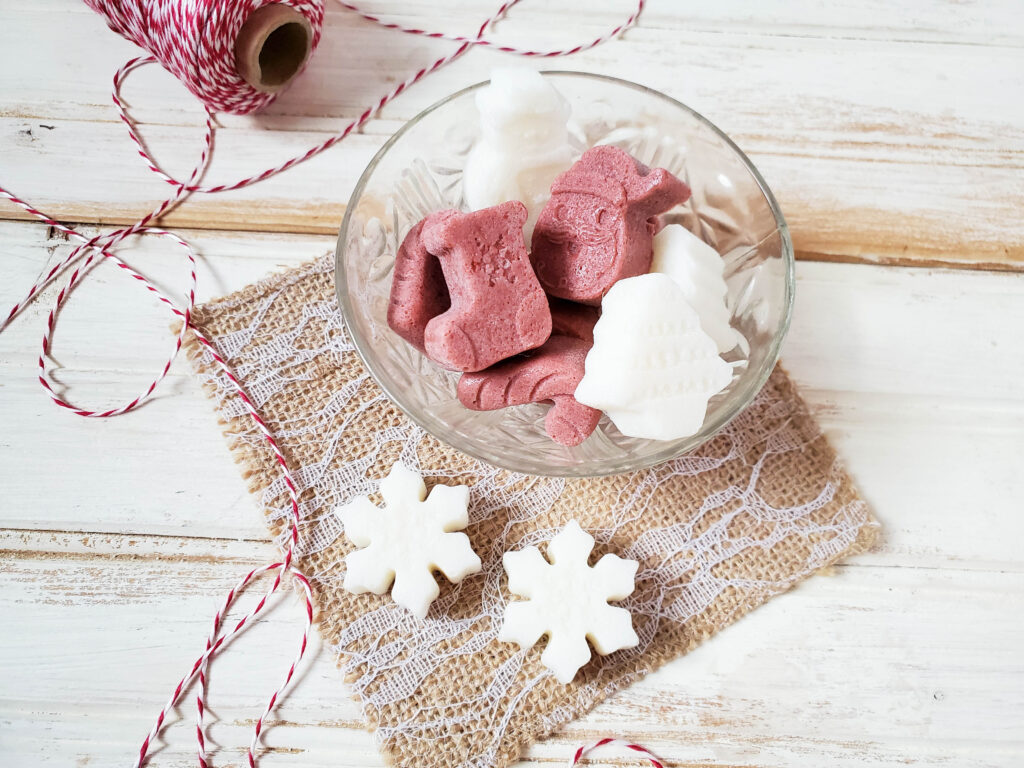 Christmas Sugar Scrub Bars
Follow my easy step-by-step tutorial below to make these homemade Christmas Sugar Scrub Bars in less than 10 minutes!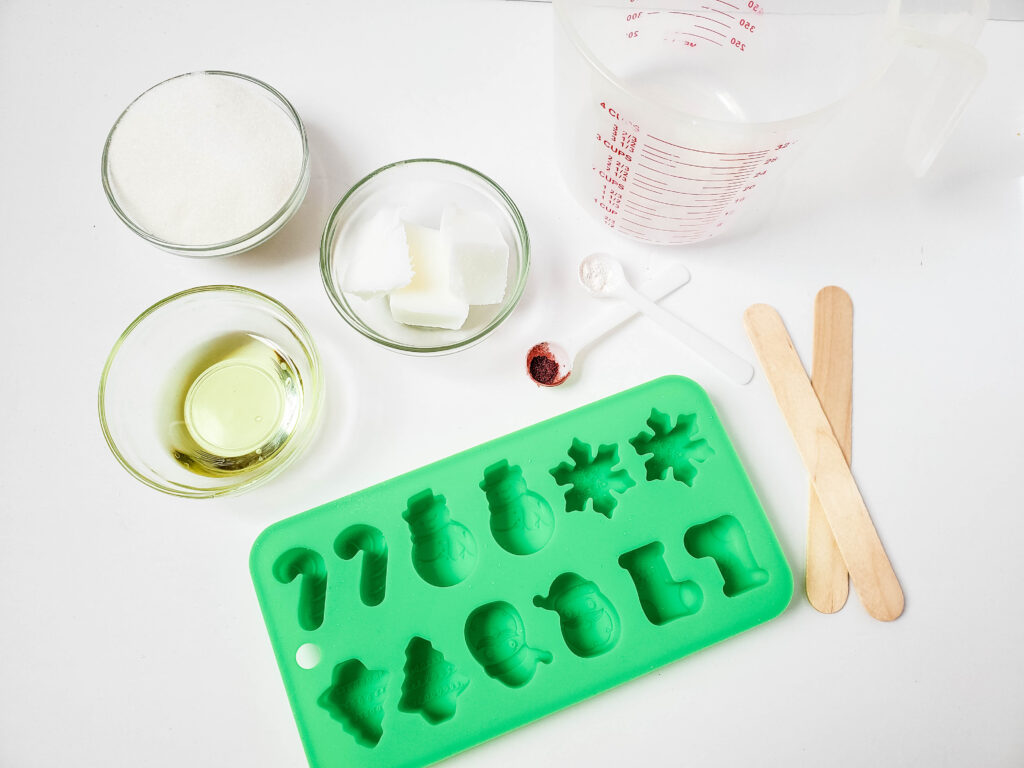 Supplies: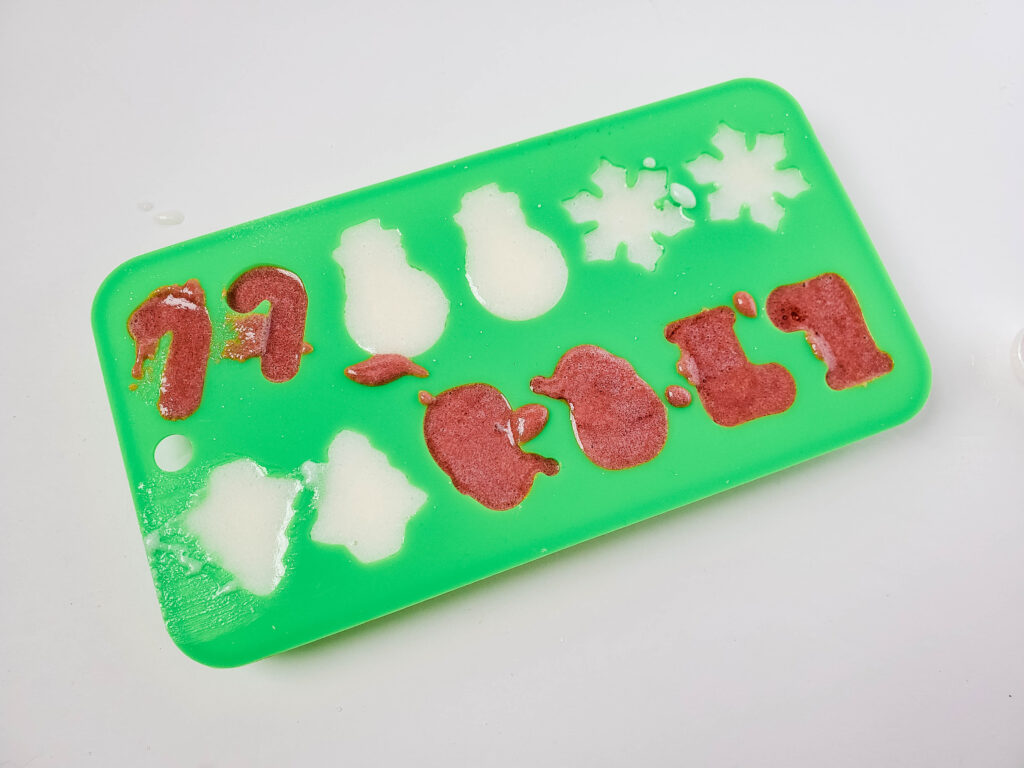 Directions:
Place the soap base into a microwave-safe bowl or measuring cup. Heat for 20-30 seconds, and stir well.

Add oil and sugar. Stir until blended. You may have to heat it again for 15 seconds if it is starting to solidify.

Add silver-white mica powder, and stir.

Pour into snowflake, tree, and snowman cavities in your mold.

Add wine red mica powder to the remaining mixture and heat for 10 seconds to liquefy again. Stir well.

Pour into remaining Santa, stocking, and candy cane mold cavities.

Let it sit for about an hour.

Store in an airtight container for up to 6 months.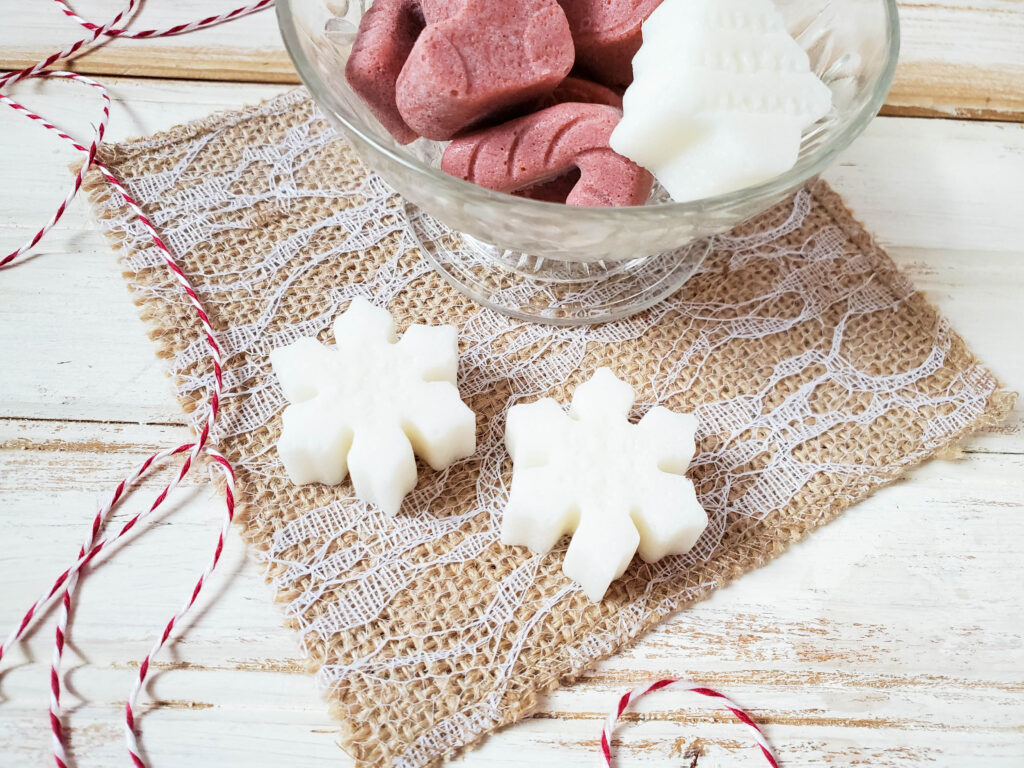 I love how silky smooth these Christmas sugar scrubs make my skin feel after I use them! These are perfect to stuff in a stocking, add to an existing gift for that special someone or just to hand to someone to make them smile!
Everyone has to get clean and take a bath/shower, right? Then why not gift these super cute and oh-so-pampering little sugar scrubs this holiday season?
I know I would LOVE to receive things like this from someone! Homemade is ALWAYS better! And, if you LOVED this homemade gift idea, then you will love my DIY Christmas Tree Sugar Scrub Bars too!
PIN IT