This winter has been a LONG winter, it always is here in Idaho! Our winter usually starts out in October and ends (meaning all the snow melts away!) in April (sometimes later!). We haven't seen our grass in our yard for a long time! That is why my skin has been SO dry. The cold, wind and dryness take a huge toll on my skin. Because of that, I make a sugar scrub for my body. It does help a lot! The sugar scrub benefits are amazing! Let's talk more about this, below! I also have a fun recipe for you too!
*This post includes my Amazon affiliate links.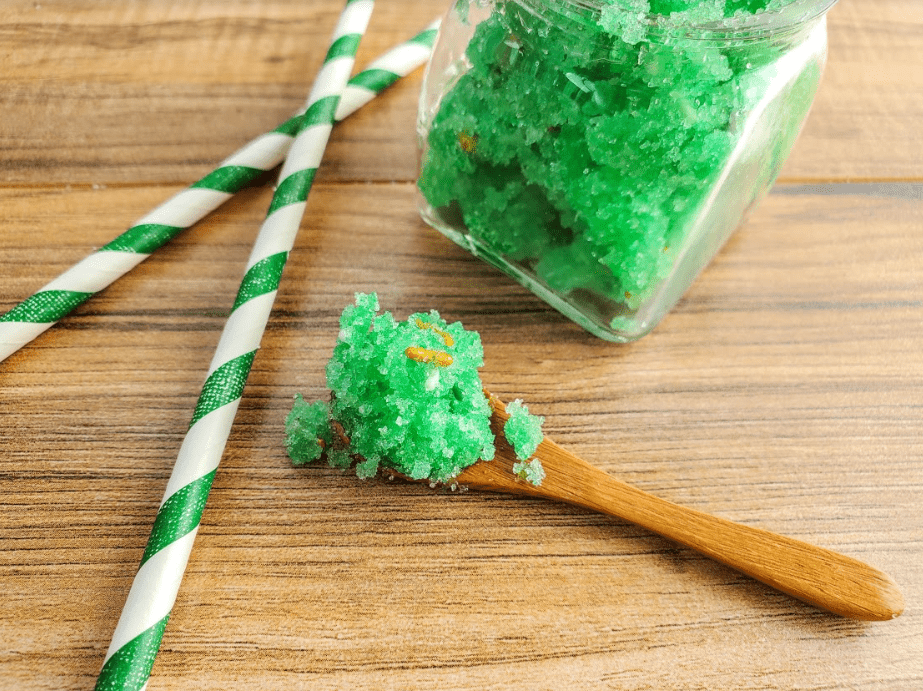 Why Should I Use Body Scrub?
With St. Patrick's Day coming up, I have a really fun and good for your skin sugar scrub recipe for you. But first, let's talk about sugar scrub benefits for your skin!
The benefits of sugar scrub are amazing. My skin literally drinks this sugar scrub up and my skin is left with so much softness! Sugar scrubs are great because they are natural. I hate putting stuff on my skin and my kid's skin that has dangerous ingredients. Natural is the way to go. Your skin is your biggest organ and it absorbs A LOT of bad stuff. It is scary!
Plus, making your own skin care sugar scrub is fun! I like to get my kids to help me out. We are always trying different recipes and fun ways to make our homemade sugar scrub stand out from the rest!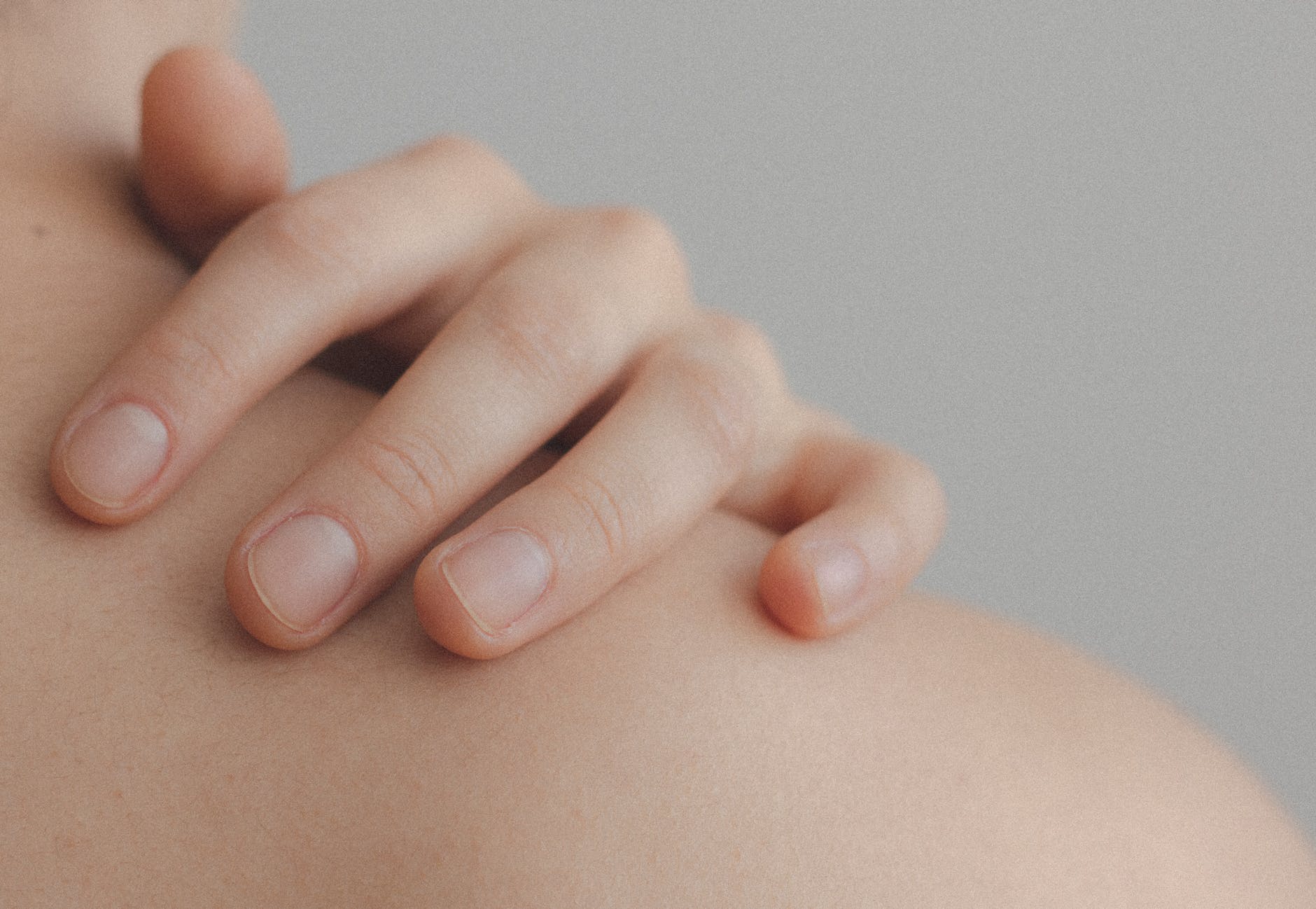 My homemade sugar scrub remove dead skin cells on my body leaving behind, soft, supple skin. When you exfoliate your skin (I try to do this at least 2 times a week), not only will your skin be extremely soft, but the products you use on your skin afterward, will absorb quickly into your skin leaving your skin really moisturized and soft. That is if you need a moisturizer after using this scrub. The sugar scrub is very moisturizing, so, it is up to you if you still want to add more lotion or oils to your skin.
I like to use white granulated sugar in my homemade body scrubs because sugar is more moisturizing. You can also use brown sugar which is a favorite of mine. Salt is too, but salt tends to 'pull-out' moisture, so I try to stick with sugar in my body scrubs.
However, I do make salt scrubs on occasion and do like how they exfoliate my skin too. I love how the sugar scrub gets rid of all the dead skin cells on my body. I will also use it on my face and neck area.
I used to be SO nervous to use ANYTHING that had oils in it, on my face. But since moving to Idaho, I don't even worry about it anymore because it is SO dry here! My face loves oils now and so I use my homemade scrubs on my face too now.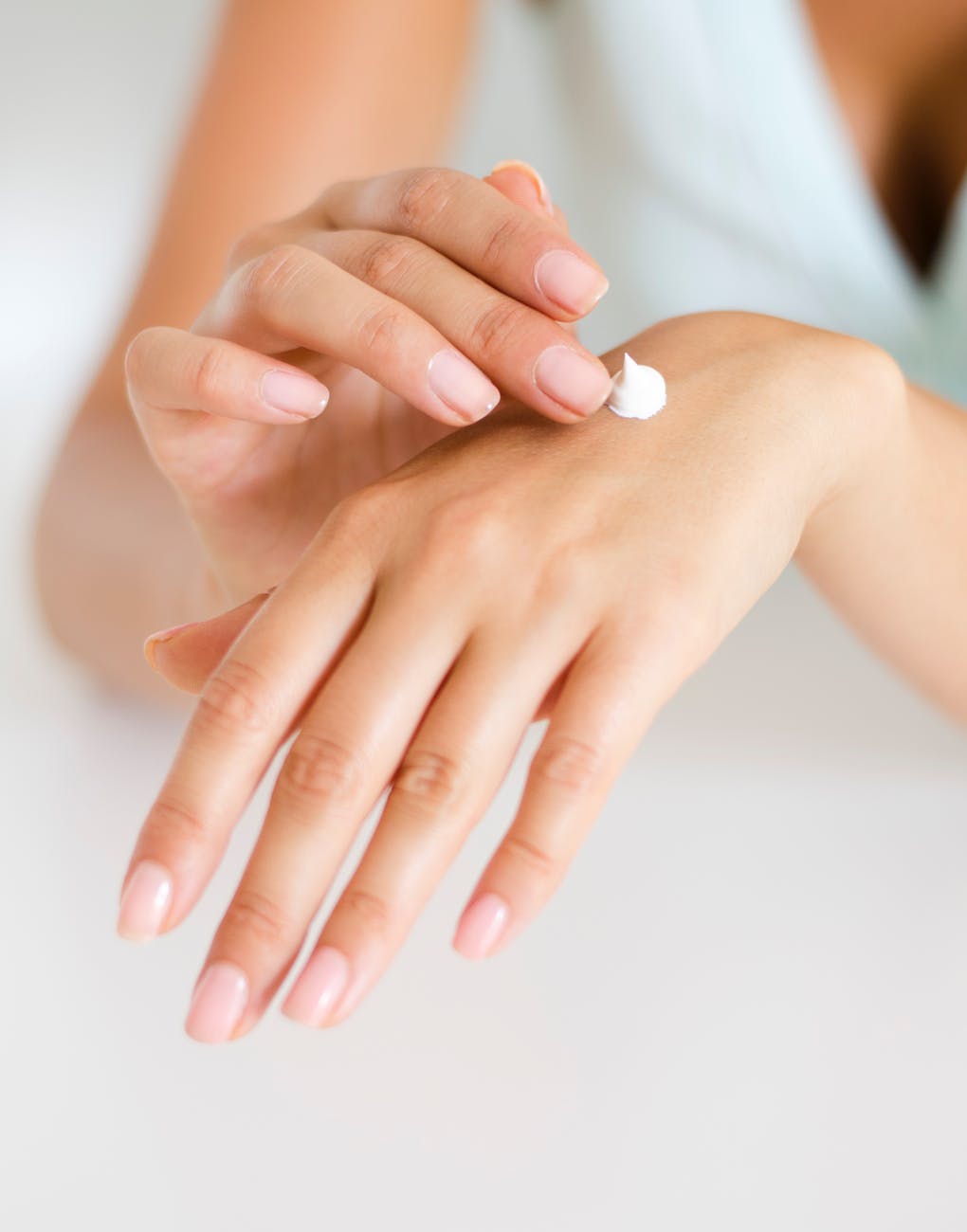 Sugar Scrub Benefits
*Smooth Skin
*Skin cell renewal
*Soft & Supple Skin
*Your skin will absorb moisturizer better
*If you apply self-tanner, your sunless tan will be more even!
*No more rough skin on elbows, knees, and ankles!
*Great for sensitive skin or all skin types
Sugar scrub is a natural way to get the soft skin you deserve and want. It is not harmful and is natural. It can help slow down the signs of aging caused by the sun, pollution, or stress.
How To Use
Gently massage the homemade sugar scrub into your skin, in circular motions. I use a wet washcloth with warm water. The circular motions will allow for improved blood circulation as well as cell regeneration. Hopefully, it will also increase collagen production to those areas too!
Use this homemade sugar scrub on your feet, knees, elbows or any place that is rough. Don't scrub too hard, just apply enough pressure to smooth out those tough-skinned areas.
Another thing I really like about sugar scrubs (same with salt scrubs), is that when you use them, they disappear. Meaning, they 'melt' down and so if you do try to scrub too hard after a bit, you won't be able to, because the sugar melts away. I hope I am explaining this so you understand! As with other non-natural body scrubs, the sugar scrubs are just better for you and your skin!
Now, A Sugar Scrub Recipe!
As promised, here is a really moisturizing DIY sugar body scrub! It is called 'St. Patrick's Day Leprechaun Sugar Scrub'!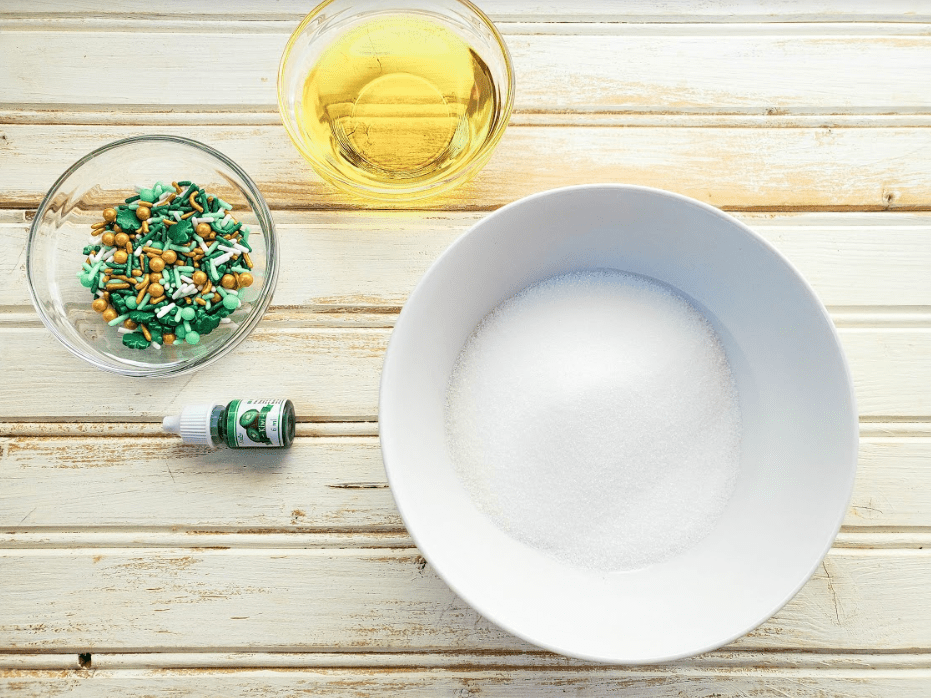 Supplies: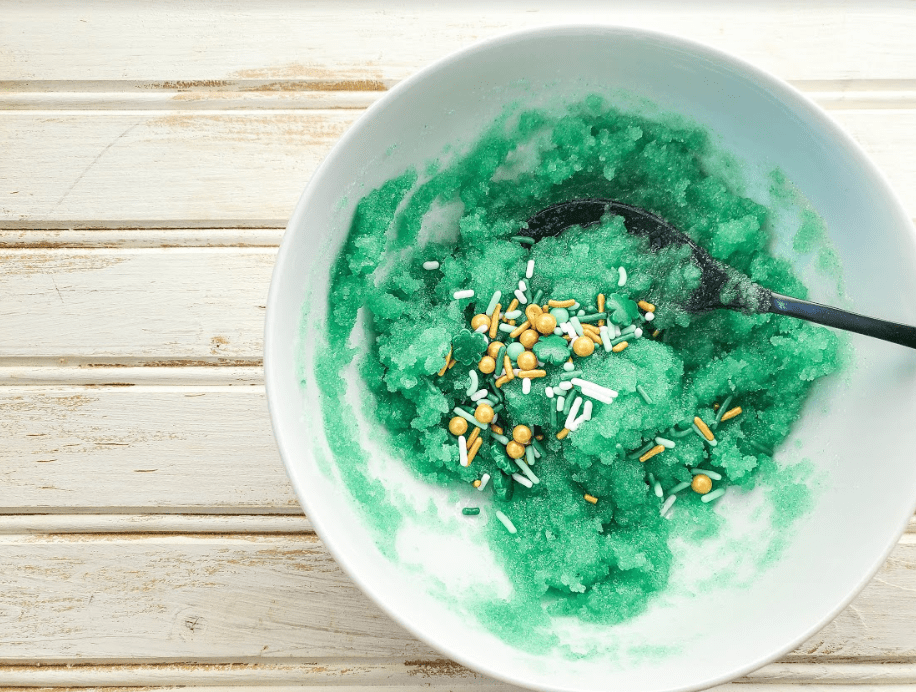 Directions:
In a small bowl, combine sugar, olive oil, and soap colorant. Stir well.

Add sprinkles. Stir.

Store in an airtight jar for up to 6 months.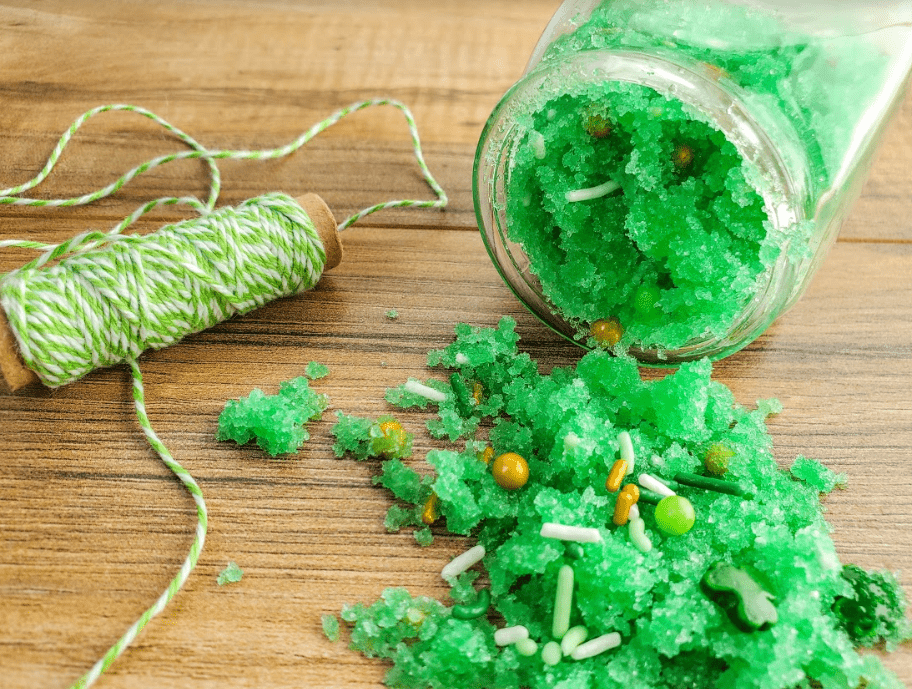 That's it! You are only mere moments away from the best skin you have ever had! Your skin will be so soft, and all of those yucky dead skin cells will be gone! Now you can go and apply a sunless tan and be ready for the warmer weather that will be here before we know it! Yay!
How do you keep your skin looking and feeling healthy? Would you like to add anything to my sugar scrub benefits list?