I KNOW, your first thought is of an orange, right? Hahaha! Well, let me change that for you, maybe… I have been using self-tanners for soo long now. Well, let's see, I started using them in the 8th grade, and I am now a bit over 40, GULP… So, I have tried them ALL!
I will let you know which ones I recommend and which ones I don't. This is my secret to applying self-tanners, my sunless tanning tips!
*Sunless Tanning Tips: The Secret To Applying Self Tanners. This post includes my affiliate links.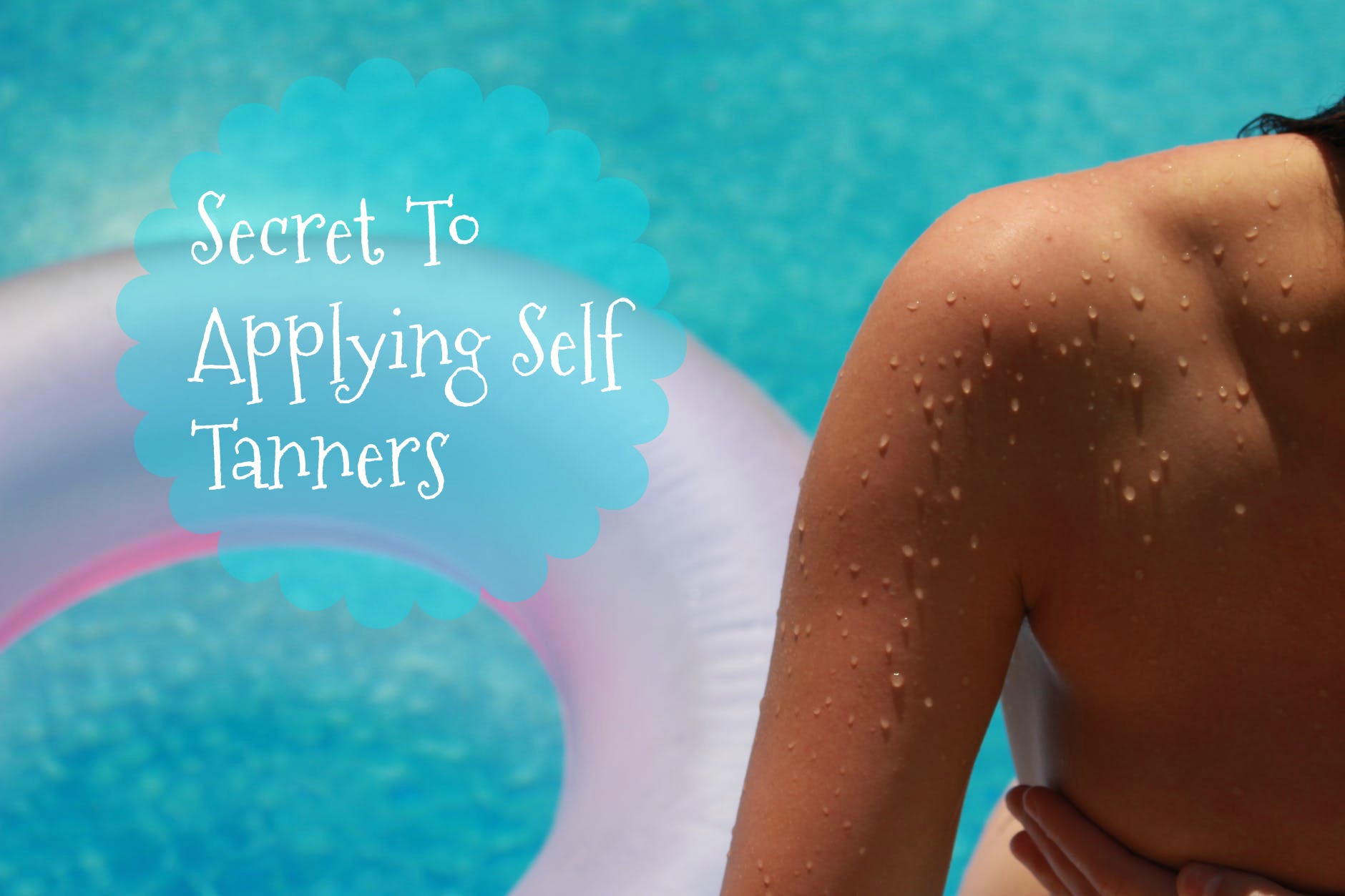 Sunless Tanning Tips: Prepping the Skin
Here are my tips for prepping your skin BEFORE you apply your sunless tanning product:
Always remember to apply self-tanner to freshly cleansed skin that has been exfoliated, for best results. Remove any makeup and make sure you are makeup-free!
Exfoliate all the body parts you will be using sunless tanner on. I use Spongelle Pedi Buffer sponges because they work SO well at smoothing out my skin, elbows, knees, feet, and tops of my hands.
I know it says it is for pedicures, but trust me, these work really well at getting off those dead skin cells and leaving you with fresh, smooth skin all ready for that sunless tanner to be applied!
After putting on a self-tanner on your body, wash your hands thoroughly if you did not use a tanning mitt or rag to apply it! I use a tanning mitt to apply a sunless tanner to my body.
But, if you do not have a tanning mitt, then you can use an old rag, make sure it is DRY, and squirt a little bit of self-tanner on the rag and apply it to your body that way. That way, you don't get the sunless tanner on areas you're trying to avoid.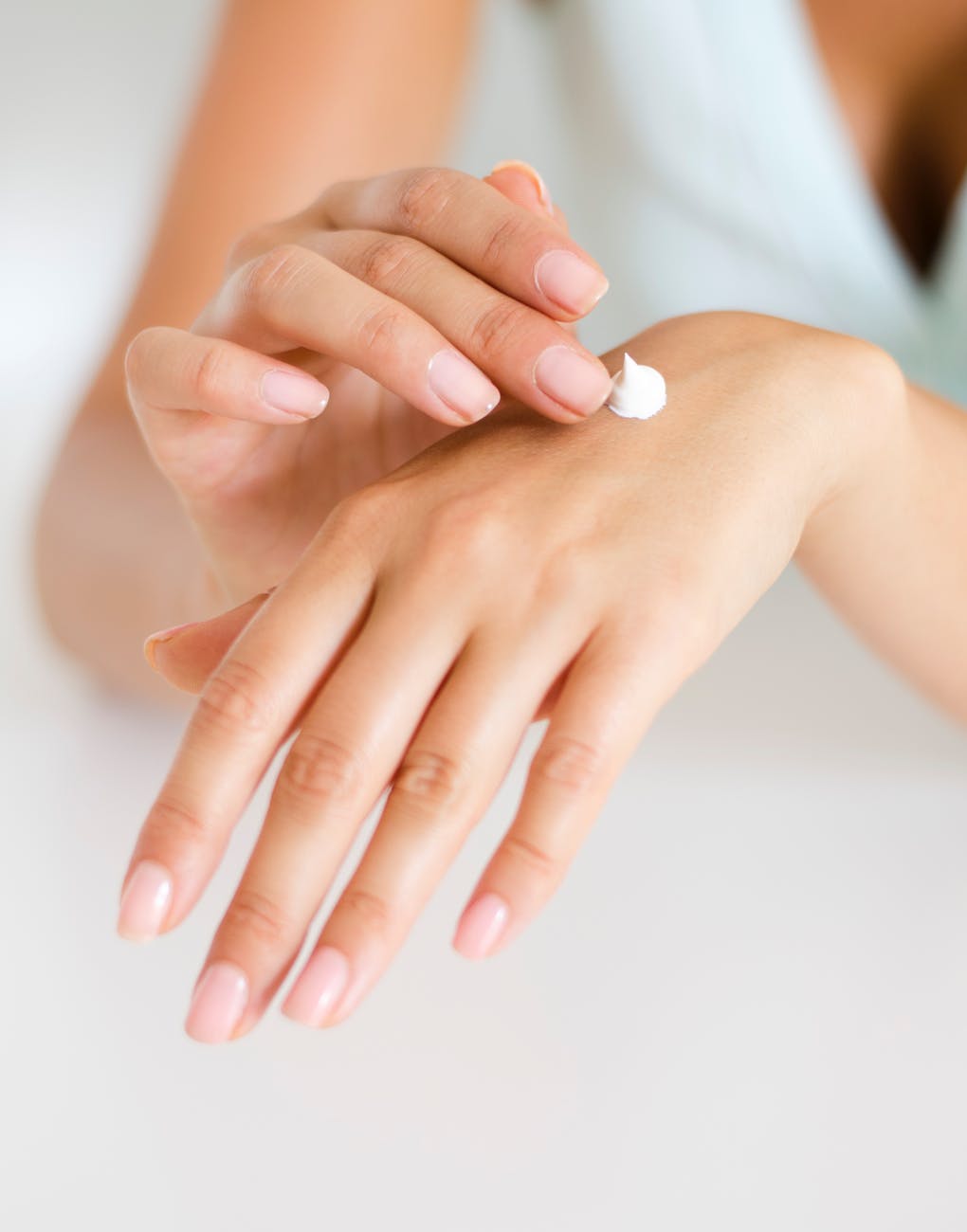 The Secret To Applying Self Tanners
Sunless Tanning Tips: After Applying Sunless Tanner Do This:
Here are my sunless tanning tips for after you apply your sunless tanning product. Apply a small amount of regular lotion to elbows, knees, tops of hands like the knuckles, and ankles (basically anywhere you have rough skin). This makes it less likely to get more tan than the rest of your body.
Taking Care Of Dark Spots & Streaks
After you see your tan has developed and you see an area where it is a bit darker, you can take care of it! Tone it down with some lemon juice!
Put some lemon juice on a cotton ball and swipe it over the darker area a few times. That usually takes off the darker spots for me.
You should be all set now and once your tan develops (unless you use an instant tanner!) your Faux Tan, will look SO real that your friends and family will be asking where you went on vacation! That sounds silly, but I have had friends ask me this before because my fake tan looks so dang GOOD.
Sunless Tanners That Are Not Worth It (More sunless tanning tips)
I actually did a whole blog post recently about the best and worst sunless tanners. So, be sure to check that out ASAP!
1. QT, umm, I HOPE they DON'T make that one anymore. That was the FIRST one I ever used, and YES, I was SO orange and so were the palm of my hands! I read the directions but still forgot to wash my hands!
I remember going to school, and a cute boy asked me "What happened to your hands?", and I just said "Oh, I was working in my dad's shop, and they got stained" I was mortified, to say the least! NEVER again did I forget to wash my hands!!!
2. Avon SSS self-tanner with firm cream…
Okay, I used to sell Avon, but HATE this stuff! Omgosh! When I "tried" to put it on, it 'balled up' on me and would NOT rub in all the way.
The next day, I was stained in various shades of brown, but ONLY splotches, some parts of me were still pale as can be with a few moles here and there… I don't think they make this anymore because I don't see it online at all. They probably don't sell it anymore because it was truly horrible!
3. L'Oreal Paris Sublime Self-Tanning Lotion
They have different "Sublime" self-tanners, but the one I DO NOT like is the one in the orange tube. It has great color, but is soooo greasy and does not sink into your skin ever! It rubs off on everything and the smell drives me MAD! It just stinks!
Sunless Tanners I Like
These are my favorite sunless tanners. They are all Natural Looking Sunless Tanning Products. None of that orange-looking crap! Be sure to read my sunless tanning tips above, for the best results when applying these products.
1. Jergens Glow Daily Moisturizer
The one that lets you get tan gradually in three days. I LOVE the stuff! It smells GREAT and does not really change smells when it starts to color you as most of them do. It has a natural tone and is not orange at all.

2. L'Oreal Paris Sublime Bronze Tinted Lotion
This one I do like. It is tinted so you can put it on effortlessly. It smells nice absorbs VERY quickly and DOES NOT get on my clothes. This gives me a streak-free tan and subtle shimmer. All the ease and coverage of a spray tan, but with the smooth, easy application of a lotion.
This sunless tanner is formulated with Vitamin E, this self-tanner has a quick-dry and streak-free formula that provides a natural-looking sunless tan with a subtle shimmer within 2-4 hours of use.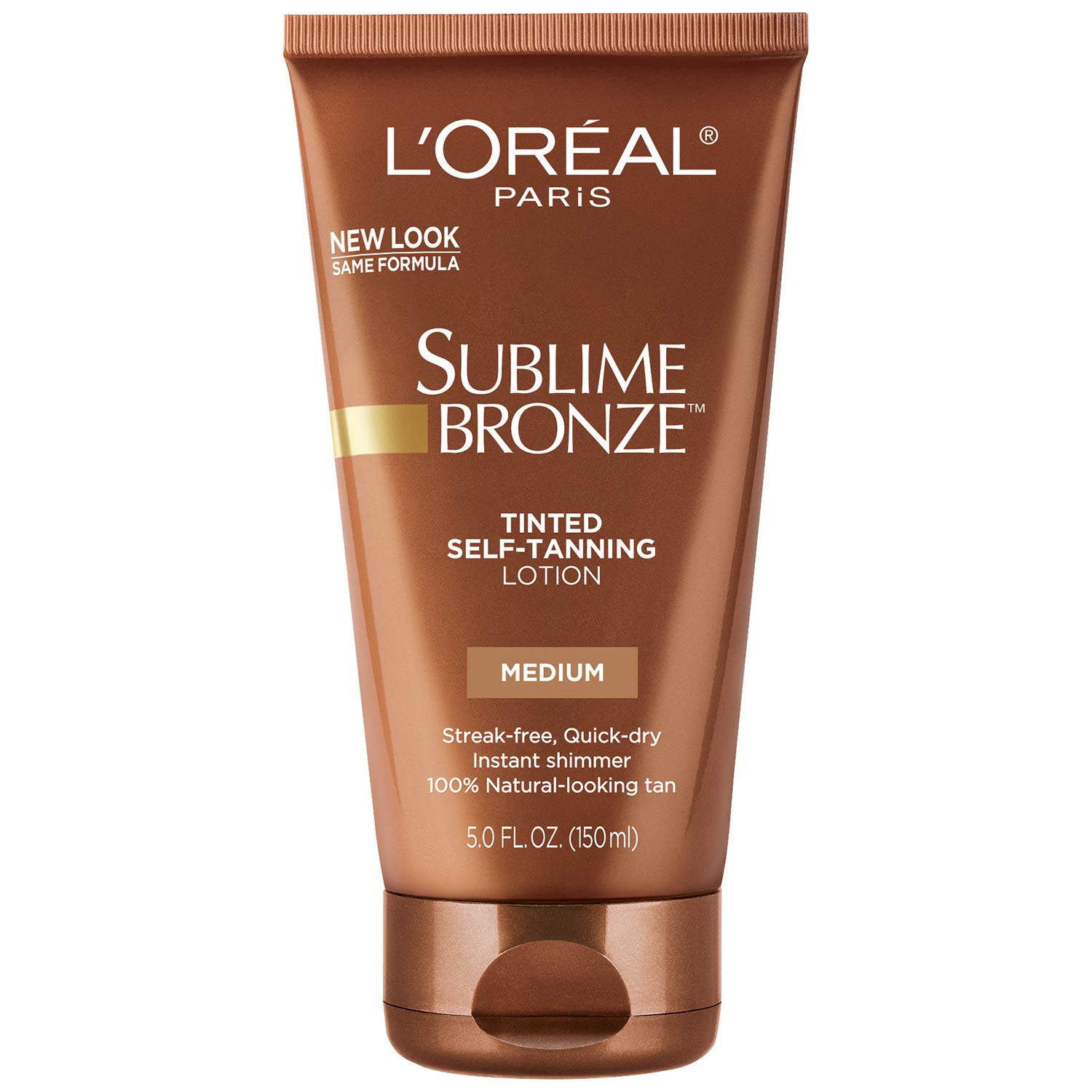 3. Brazil Bronze. ANY of their products are awesome and work SOOOO well. This is actually my favorite sunless tanner of them all. I have the Brazil Bronze Anti-Aging tanning mousse the best.
This foam sunless tanner is amazing. You shake the bottle before use and then it comes out in foam. You quickly spread it over your skin.
Just use a little at first so you can see how it works for you. It is tinted too, so you can see how it looks and you can see if you missed a spot before it dries.
It does have a SMALL scent as it processes on your skin, but not bad AT all compared to other sunless tanners. The color is totally worth the small scent it gives off.
It is literally a golden tan and so beautiful. Not orange EVER. As soon as I put it on, I am a golden Brazillian goddess immediately! LOVE this stuff. All of their stuff is amazing.
I have tried a lot of their products and have been so pleased with them all. Be sure to order a tanning mitt with this so that you can effortlessly put this on with no colored hands! I have a tanning mitt for my body and one for my face.
Brazil Bronze also has the best anti-aging spray tanning mist that is great for your face and neck area! This one is clearly going on but tans you nicely about an hour or two later. It leaves your face and neck moisturized and soft feeling too! Really helps with dry skin!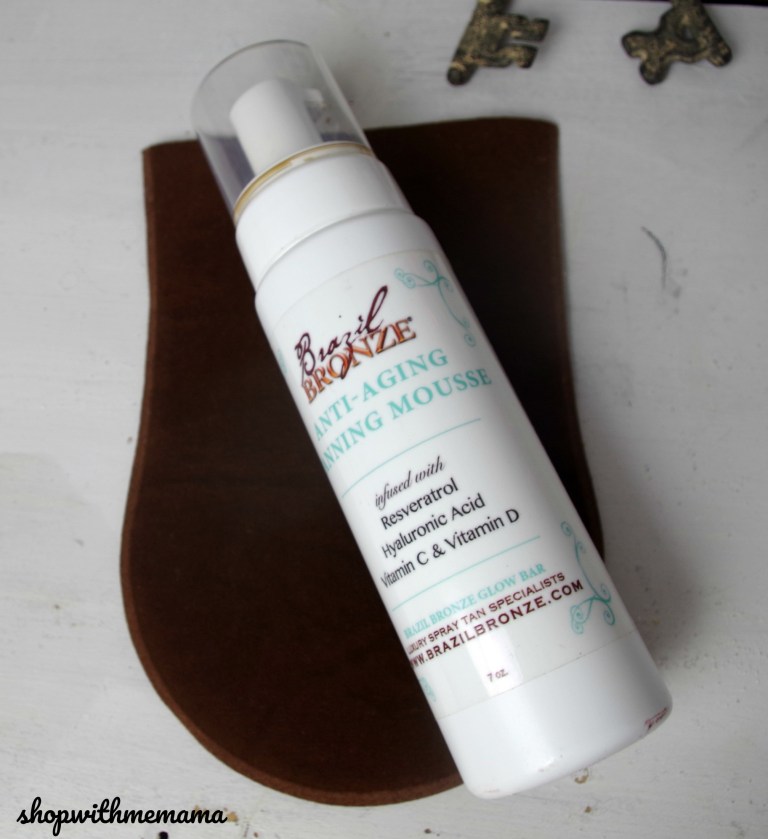 4. Coco & Eve Sunny Honey! Hands down THE BEST sunless tanner EVER. No lie! I am wearing this sunless tanner in the picture below (no filters!).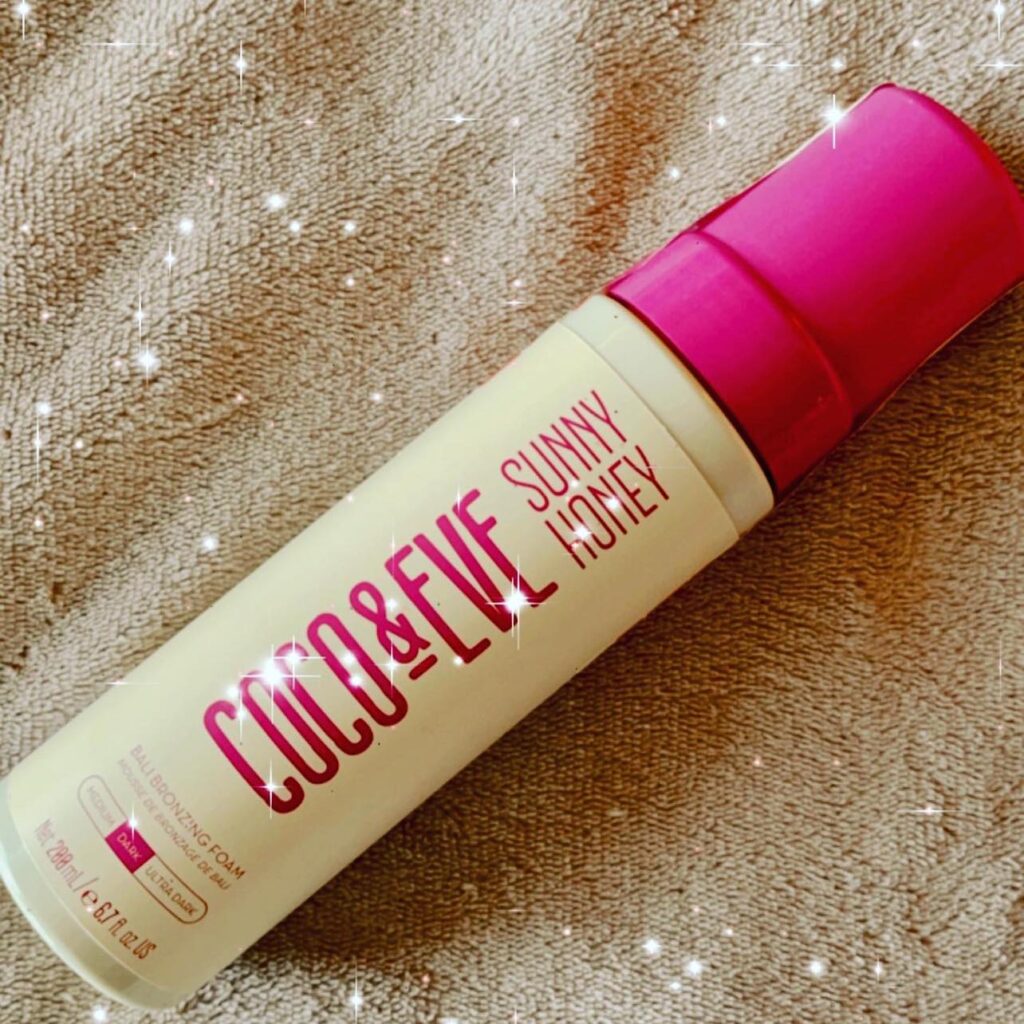 Wearing Coco & Eve Sunny Honey: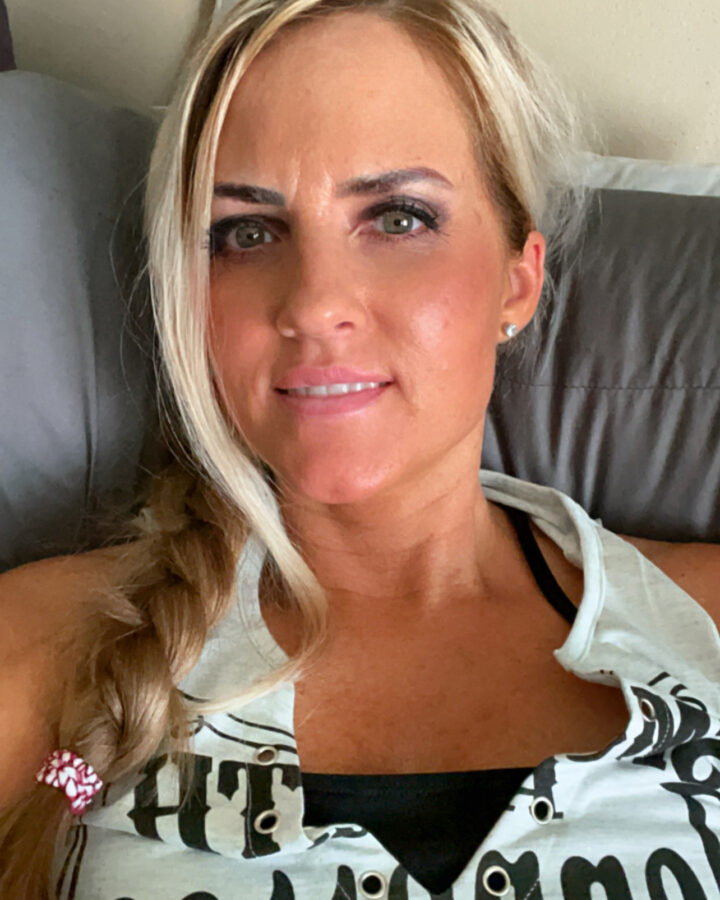 We all want to look good in our swimsuits this summer, right? And, a tan is a very quick and easy way to hide that cellulite and imperfections you may have! My advice? Work out regularly, drink plenty of water, AND self-tan!
Do You Have Any Sunless Tanning Tips To Share?