I started using sunless tanner when I was around 13 years old. That is a long time ago folks! I think the only brand available on the market for sunless tanners was the QT brand (stands for Quick Tan). Quick Tan was orange, blotchy and it smelled SO bad! However, since it was the only thing like that on the market, I used it. I used it all the time, sigh. I am pale, so I needed something that did not turn orange and give me a nice, natural-looking sunless tan. What is the best fake tan for pale skin? I have the answer for you!
Sunless tanners have come a LONG long long way since QT, thank God! Being a person with fair skin and someone who burns easily, sunless tanners are my Godsend. Now I can achieve a beautiful tan, from cream or mousse! The best fake tan for pale skin (or all skin tones!) is Brazil Bronze sunless tanning foam! LOVE it.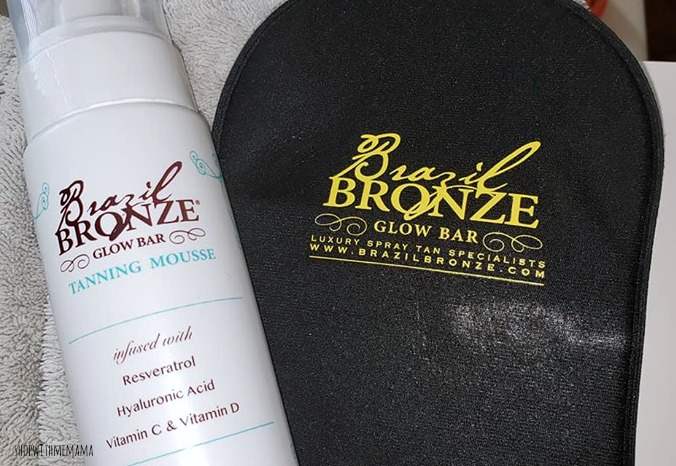 *Best Fake Tan For Pale Skin And All Skin Tones is brought to you by Brazil Bronze. Product received. Opinions are my own.
I promise you when I say, I have tried just about EVERY fake tanner out there. From QT to other brands, I have used them ALL. Some work really well, others just leave a rotten smell on my skin from the moment I apply it and some are super orangey and I want to get it off immediately! Natural Looking Sunless Tanning Products are a MUST-HAVE this summer or any time of the year. Brazil Bronze has the best fake tan for pale skin and all skin tones. I love their products!
Best Fake Tan For Pale Skin ( pale vs tan skin )
I already have the Brazil Bronze Anti-Aging Spray Tan Mist and LOVE it. I pull my hair up and then you simply spritz it on a tanning mitt and rub it onto your face and neck area. In about 2-3 hours you will have a nice, golden glow! I also love this anti-aging spray tan mist because it has good stuff in it for your skin! It is one of the best fake tan for pale skin (or all skin tones!).
Brazil Bronze Anti-Aging Spray Tan Mist is a beauty product and tanning product in one. It is infused with top beauty ingredients Resveratrol, Hyaluronic, Vitamin C & Vitamin D that leaves your skin not only glowing with a gorgeous tan but leaves your skin glowing because it is good for your skin! I use this once a week to keep up my pretty tan glow!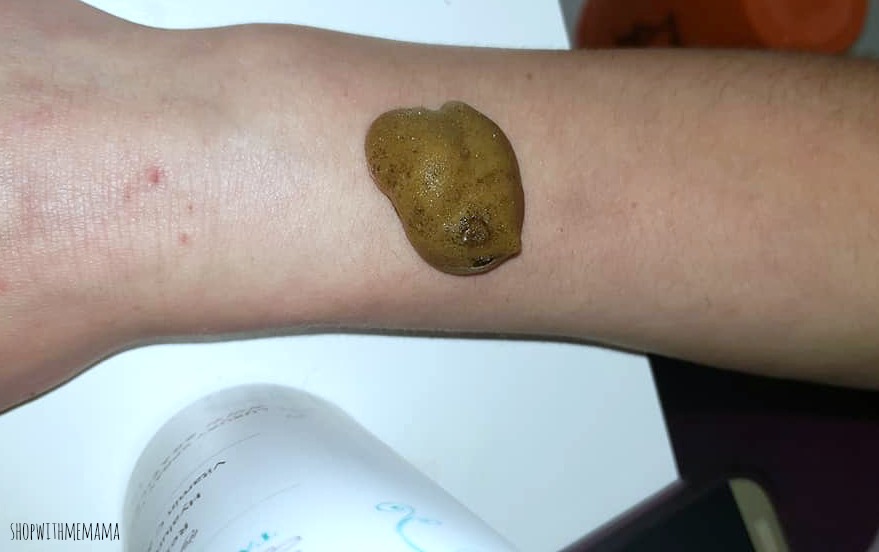 I have been using the Brazil Bronze Anti-aging Tanning Mousse. most of this summer and love it. The application is simple. As soon as you smooth it onto your skin, you have a golden, healthy glow! No waiting or gradual tans here! You just get a pretty sunless tan! You do have to wait maybe 3 minutes though, before putting on your clothes. It dries super quickly. Make sure you have a sunless tanning mitt to apply the product and make sure you get every part of your skin. Blend in well.
If you do that, you will for sure have a wonderful, beautiful suntan! I am so impressed with this sunless tanning mousse from Brazil Bronze! I have a blog post where it explains how to apply sunless tanners to avoid any embarrassing mishaps! You should check it out so you too, can achieve that gorgeous, sunless tanning glow!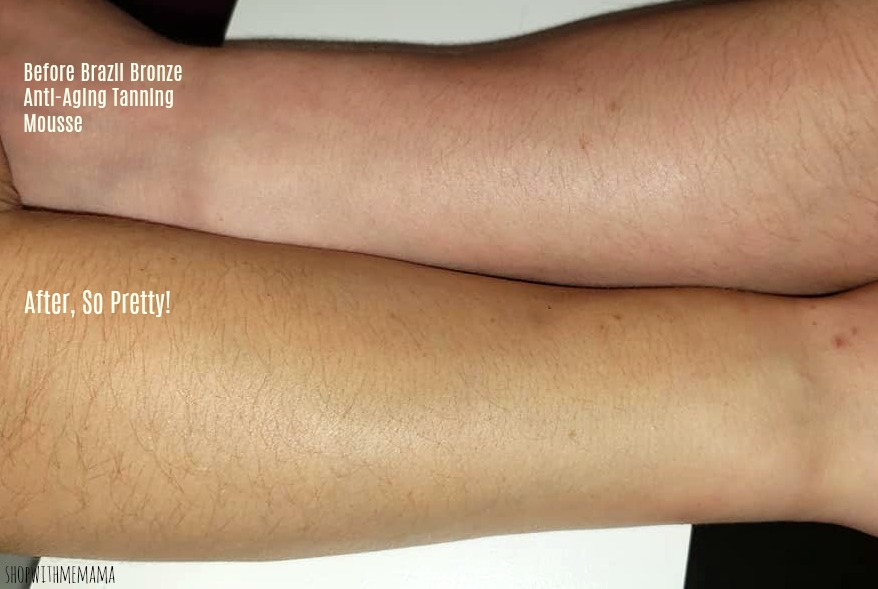 Brazil Bronze Anti-Aging Tanning Mousse is a great way to keep your face and body glowing year-round. This light and airy mousse is easy to apply and creates a beautiful natural-looking tan. It truly is one of the Best Fake Tan For Pale Skin And All Skin Tones!
And, it will fade like a natural tan so you don't have to worry about splotches later on or uneven skin tones. I recommend exfoliating before putting on your sunless tanning products for an even glow!
Features Worth Mentioning:
*Natural Color
*No Odor
*Not messy
*Easy to control/easy to apply
*Ingredients: Hydrate, Helps fight wrinkles, helps boost collagen, helps fight free radicals, anti-inflammatory, Helps block dangerous UV Light.
*Beauty Product/Tanning Product combination
*Made by a company that has been in the tanning industry on both ends of the business servicing clients and retail for over 14 years.
*Made in the USA
Brazil Bronze says that their self-tanning mousse doesn't have that sunless tanning scent. And, it doesn't. It may have a TINY hint of the 'sunless tanning' scent when it is done 'processing', however, it is NOT strong at all. I was really impressed with how true to their words they were when they said that this sunless tanner has no odor.
I absolutely recommend buying a tanning mitt with your sunless tanner. That way, you will not get any on your hands when you apply the sunless tanner to your face, arms, or anywhere you want to apply the sunless tanner.
You can then use the mitt to lightly apply sunless tanner to the tops of your hands and then you don't have to wash your hands and get things all streaky! Genius and a MUST-HAVE!
They make smaller sunless tanning mitts for your face and bigger ones for your body. I recommend getting both. If you are pale or want to deepen your already existing summer tan, you NEED this product! It is the Best Fake Tan For Pale Skin And All Skin Tones! Try it, you WILL see!
Removing Sunless Tanner
It used to be that removing sunless tanners was just something that you could not do! Now? It is possible with the amazing Brazil Bronze Faux Spray Tan Remover.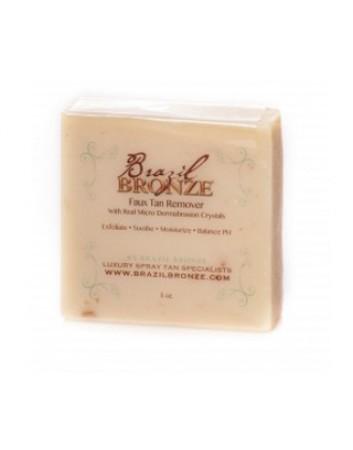 Brazil Bronze Faux Tan Remover Soap is the ultimate spray tan preparation product. It has real dermabrasion crystals ( the same as a dermabrasion facial) This soap will exfoliate your old tan, soothe and moisturize your skin and balance your PH, so you are ready for your new tan! I use this whenever my sunless tan starts to fade and I am ready to apply more! Works like a charm too, when you get too much sunless tanner on your knuckles, knees or ankles. Just scrub away to lighten the area you applied too much sunless tanner.
Another way to help remove your sunless tan or to prepare your skin for a new sunless tan, you can use the Smooth Operator–Loofah Soap/Spray Tan Remover from Brazil Bronze.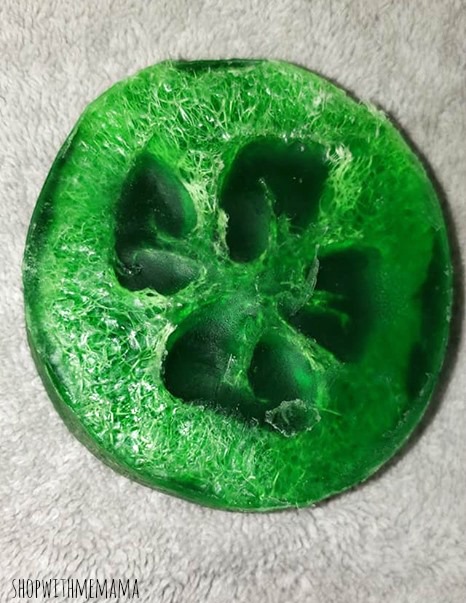 Smooth Operator Loofah Soap is great for removing your old spray tan and preparing your skin for a new one. One side is a natural loofah sponge with a thin layer of glycerin soap around it.
Seconds after applying to your skin the loofah is exposed and starts to get to work removing dead skin and the remainder of your old spray tan. The other side is a half-inch of glycerin soap with a natural citrus scent to clean everything away. It smells SO good!
Smooth Operator Loofah Soap is the perfect way to prepare your skin for a spray tan. In addition to removing every trace of your old spray tan, the glycerin soap is super hydrating, so it leaves your skin silky smooth and ready for a fresh spray tan.
Glycerin soap is one of the most moisturizing types of soap. Glycerin is a humectant, which means that it can attract moisture. Due to this quality, glycerin soap attracts moisture to your skin and keeps it locked in.
Glycerin soaps are known to be very delicate on the skin and used by people who have sensitive skin. The loofah is tough enough to remove dead skin and your old tan but at the same time, smooth enough not to cause any irritation. A perfect combination
Quench Your Sunless Tan And Make It Last!
There are certain ways to keep your sunless tan longer! One way is by using Brazil Bronze Quench Spray Tan Moisturizer. I use this the day after I apply my sunless tanner and after my bath. I apply it all over my body, where I applied the sunless tanner. This moisturizer is amazing and moisturizes my skin so well. It leaves my skin so soft and helps make my sunless tan last way longer than it normally would.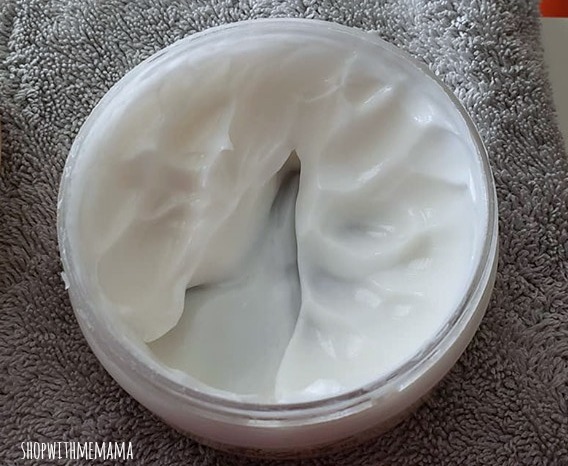 Brazil Bronze Quench is the ultimate hydration moisturizer for your spray tan. Quench is infused with Hyaluronic & Cacao to boost hydration and extend the life of your tan. This moisturizer is so rich, only a small amount is needed to cover your whole body. Quench will keep your tan looking fresh and hydrated and fade like a natural tan. Quench should be used the second day of your spray tan and daily after that until your tan fades.
Benefits of Cacao: High in antioxidants, blocks harmful free radicals, has vitamin C and magnesium which helps protect the skin, contains omega 6 which helps cellular healing, protects skin from UV rays and acts as a natural sunscreen, increases blood flow to the skin creating a natural glow, hydrates the skin.
Benefits of Hyaluronic: Hyaluronic is a powerful humectant that keeps the skin plump and hydrated and young-looking. Hyaluronic is a naturally occurring polysaccharide in the human body.
Buy
Want to find out more about Brazil Bronze and the products they offer? Want to purchase some sunless tanning products to get your skin ready and glowing for the hot summer and Fall time? Sure you do! You can visit Brazil Bronze online at https://brazilbronze.com/. Right now you can get 30% Off the Anti-Aging Face Mist! Use Code FACE30 at checkout!