I love receiving homemade gifts from creative people for the holidays, don't you? I also love gifting things I have made to others. I love heartfelt gifts like that! That is why I wanted to share with you these adorable and festive DIY Christmas Tree Sugar Scrub Bars! These are perfect for stocking stuffers or to hand out to friends and family!
*This post includes my Amazon affiliate links.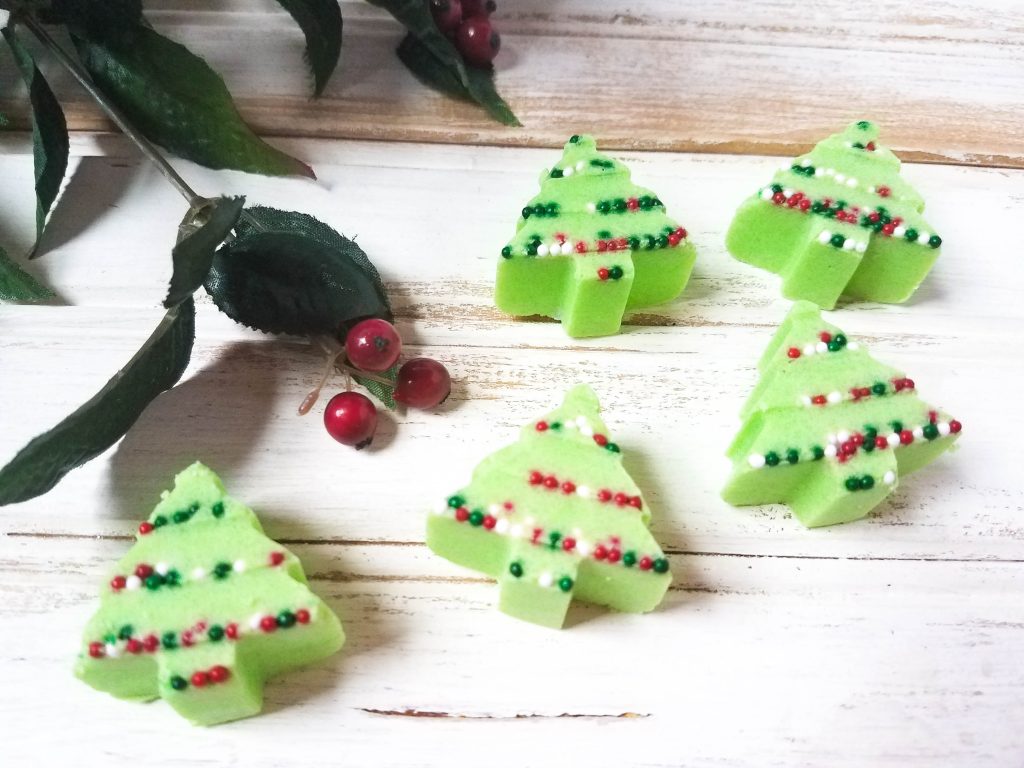 The DIY Christmas Tree Sugar Bars are easy to make and you can buy all the supplies on Amazon.com. Below, are the instructions on how to make these cute handmade DIY Christmas Tree Sugar Scrub Bars!
DIY Christmas Tree Sugar Scrub Bars
This recipe will make 5 bars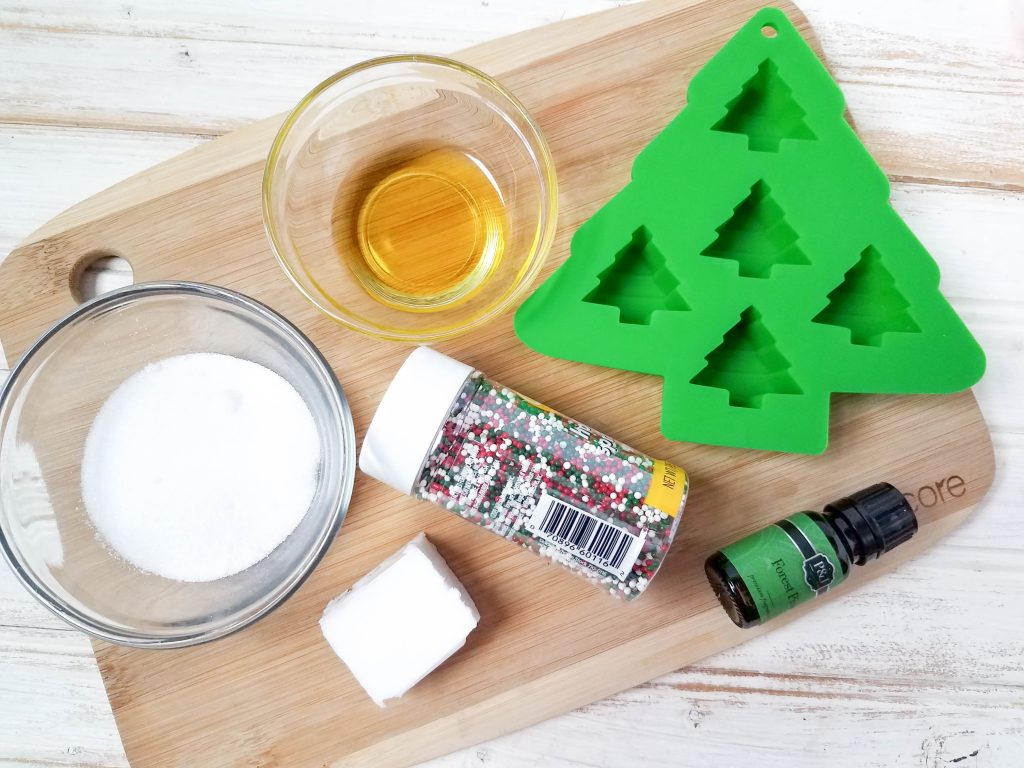 Supplies:
I/4 cup sugar
1 tablespoon olive oil
1 cube melt & pour soap base (1×1 inch)
5 drops Forest Pine fragrance oil (optional)
2 drop Chartreuse soap colorant
Red, green and white nonpareils sprinkles
Tree mold (This one is the most similar in shape/size to the one used)
Small glass measuring cup or bowl
Wooden craft stick for stirring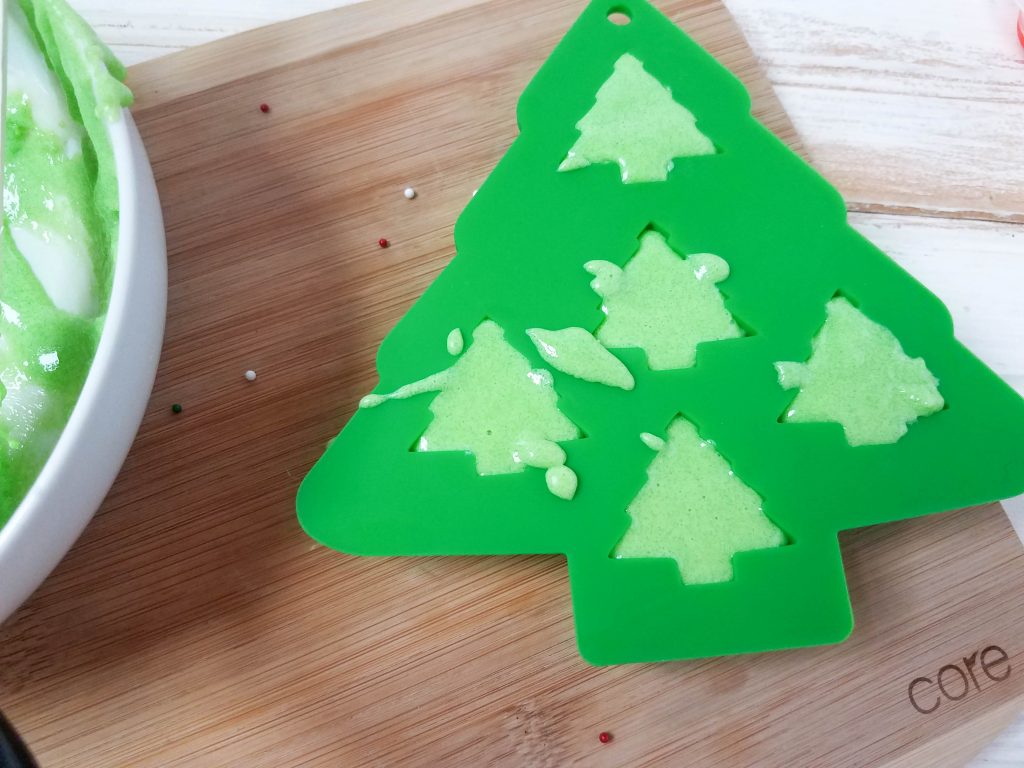 Directions:
*Flip the mold upside down and sprinkle some nonpareils into each tree cavity.
*Put the cube of soap into the measuring cup and microwave on high for about 20-30 seconds. Add the olive oil, sugar, and fragrance oil. Stir well. This will thicken up very quickly, so if it is getting thick, place it in the microwave for an additional 10 seconds.
*Put 2 drops of soap colorant in and stir well.
*Pour mixture into each tree cavity on the soap mold and let set for about 45 minutes to allow the cubes to completely form.
*Remove from mold and put in an airtight container.
You can wrap these DIY Christmas Tree Sugar Scrub Bars, or stuff them in a stocking. These make great gifts for everyone on your list! If you liked these festive sugar bars, then you will love my recipe for ginger and lemon sugar body scrub!