*These Lavender Sugar Scrub Bunnies are simple to make and great for your skin! This post includes my affiliate links.
Easter is almost here! So hard to believe! I already introduced to you the super cute bunny lavender bar soaps I made last week. Have you made those yet? They are so easy to make! Now, I have some really cute lavender sugar scrub bunnies for you! They are SO adorable and super easy to make! Perfect for those Easter baskets!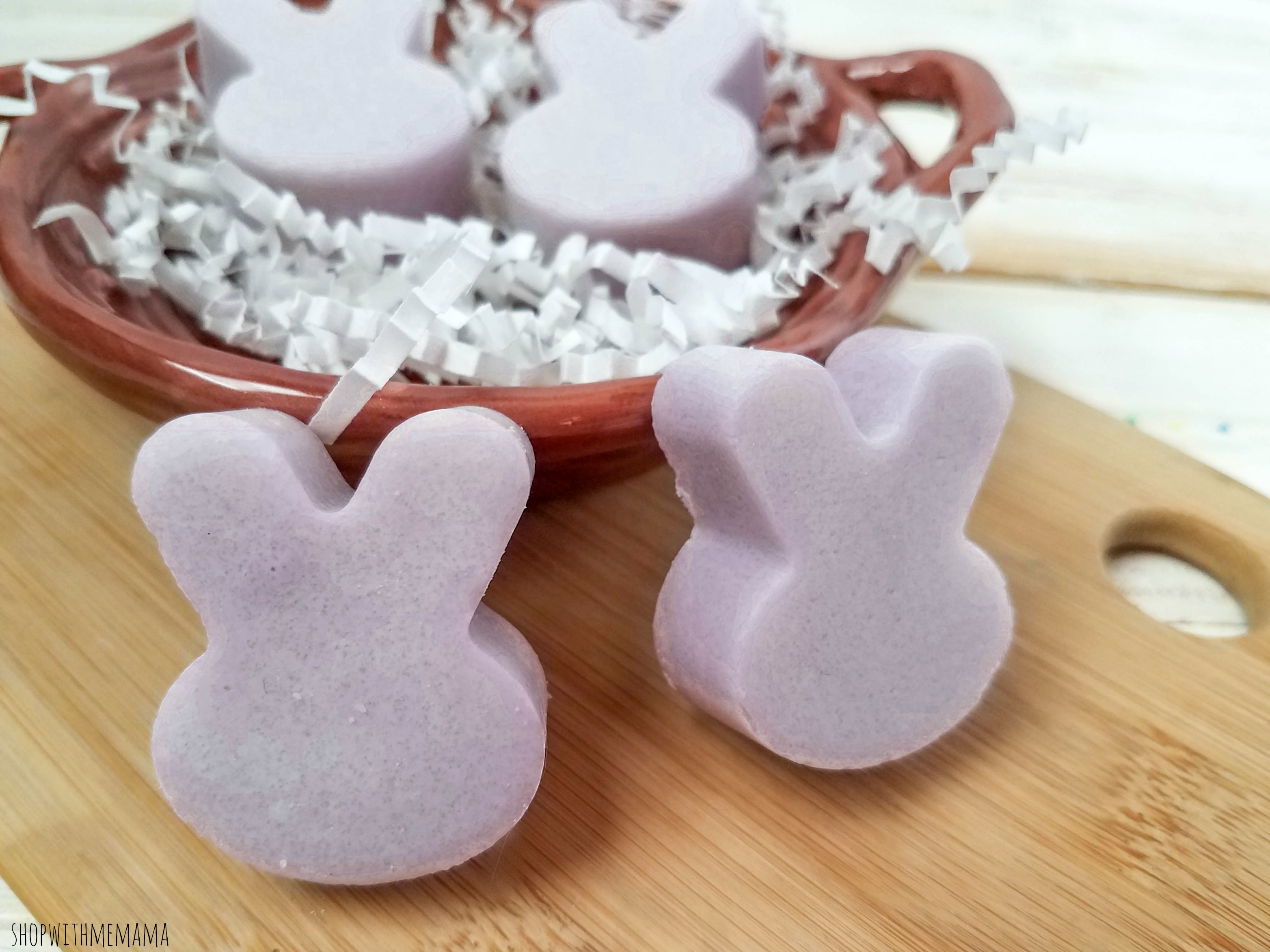 Sugar scrubs are such a great way to exfoliate rough and dry skin away. They can get rather messy though, so my latest favorite thing is sugar scrub bars. Since they are in bar form, there is no scooping required, and no mess afterward!
Just rub the bar on your dry skin areas and you are good to go! These bunny sugar scrub bars with essential oils are enough for 1-4 good scrubs and are simply adorable. I've shared the recipe for them below, and since it makes about 7 bars, these would be perfect to fill in Easter baskets this year!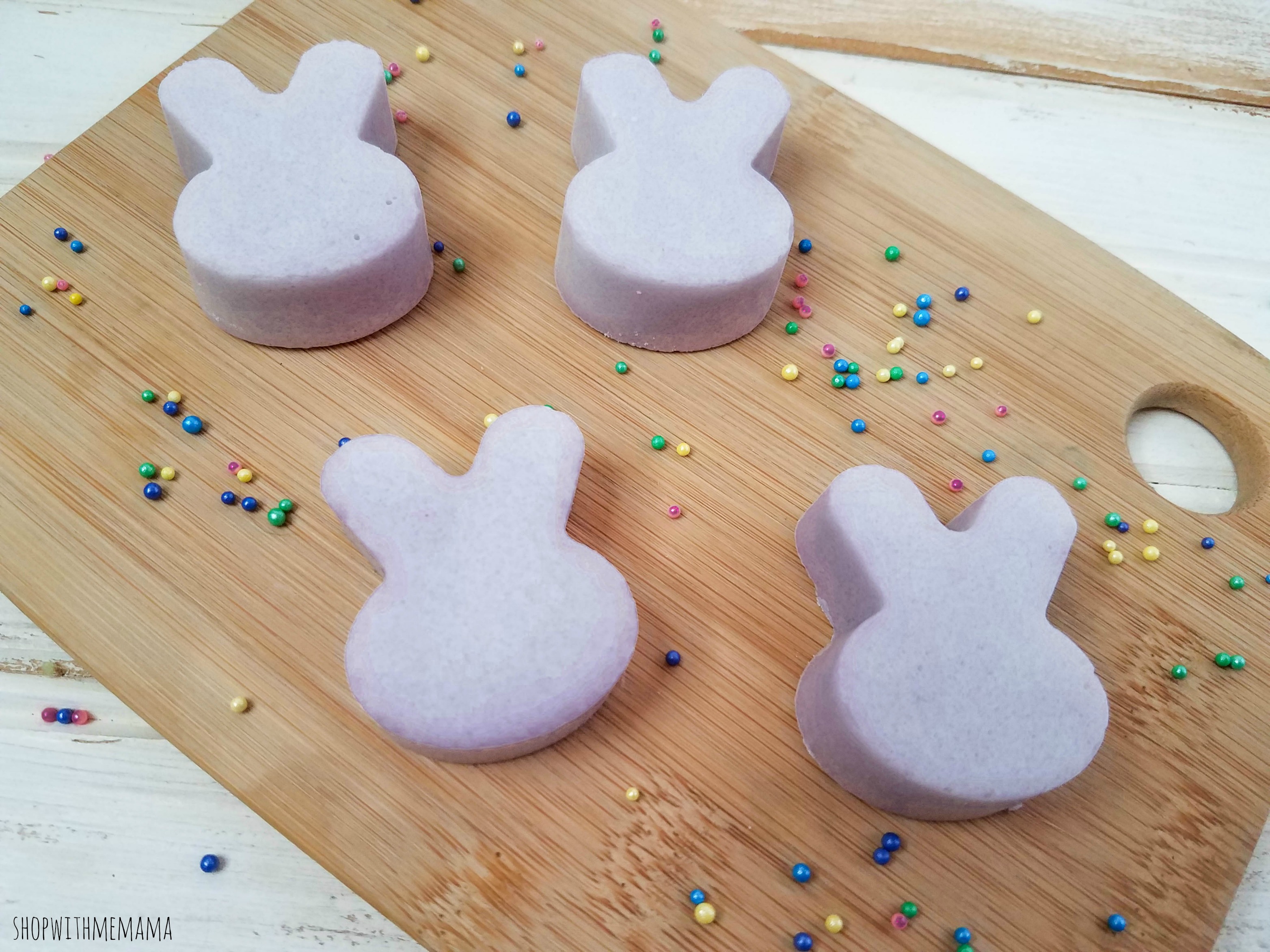 Lavender Sugar Scrub Bunnies
Ingredients/Supplies (Makes about 7 lavender sugar scrub bunnies):
● ⅛ cup olive oil (or coconut oil, melted)
● ⅛ pound (2 cubes) shea butter melt & pour soap base
● ½ cup pure cane sugar
● 20 drops lavender essential oil
● 2 drops lavender soap dye
● Bunny soap mold
● Glass measuring cup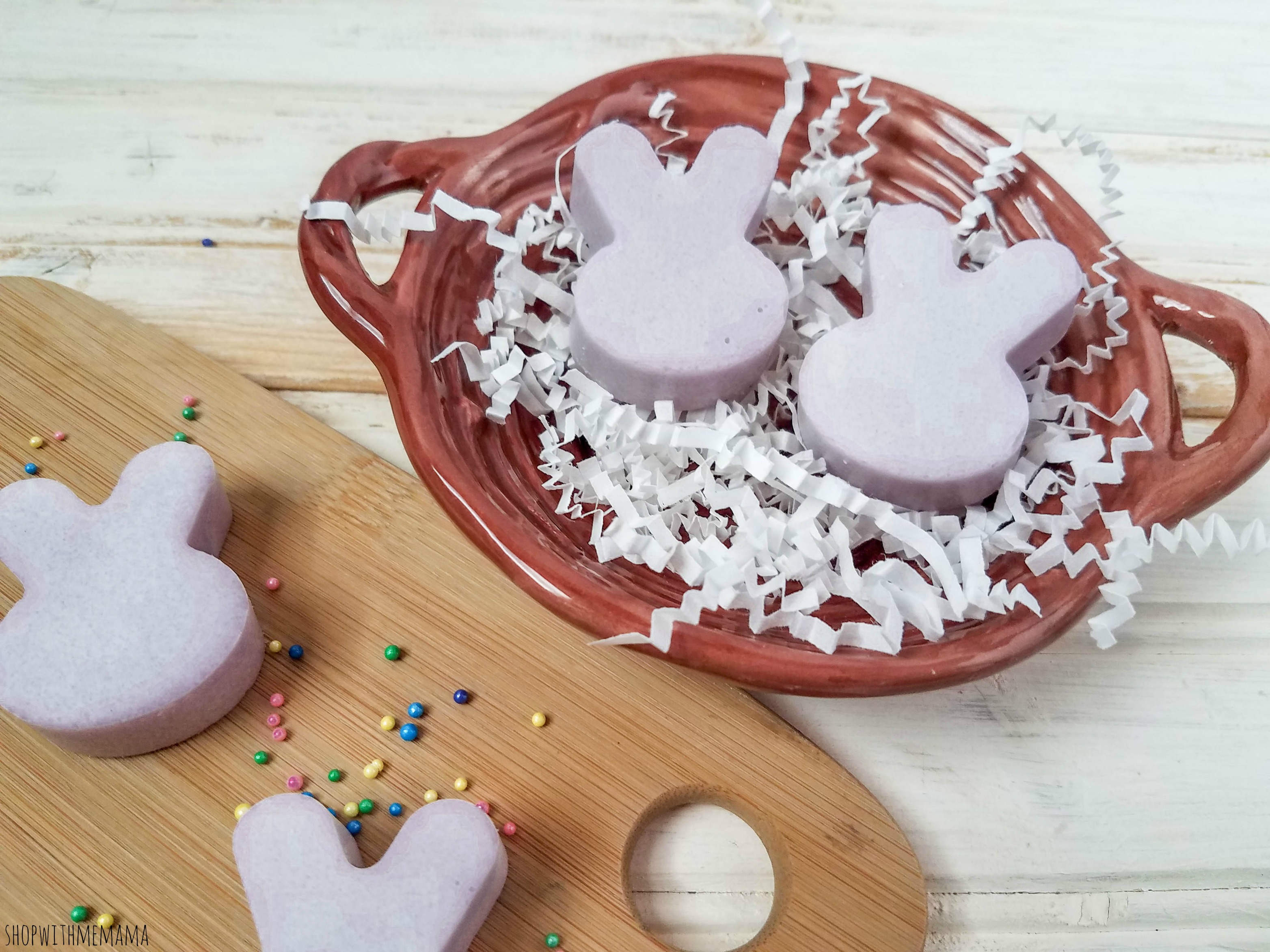 Directions:
1. Melt your soap base in the microwave on high for 30 seconds. If it is not completely melted, put in for another 10 seconds.
2. Mix in the soap dye, stir well.
3. Mix in the olive oil, sugar, and essential oil. Stir well. If it is starting to thicken, put it back in the microwave for 5-10 seconds.
4. Pour into your silicone mold and let set for about 3 hours.
That is it! So easy to make these super cute lavender sugar scrub bunnies!
Benefits of Using Sugar Scrub
What are the benefits of using homemade sugar scrub? There are SO many benefits! First of all, homemade things are always better than store-bought, and you know what is in them!
Using sugar scrub on your body helps to smooth away dry, dead skin, leaving nice healthy skin in its place.
The essential oil in the sugar scrub bunnies helps soften your skin, even more, leaving it so soft!
Sugar scrubs are way more gentler than salt scrubs because sugar dissolves quicker than salt but still exfoliates your skin nicely.
Natural sugars are less drying and leave your skin soft and moisturized.
No matter what essential oil you put into these lavender sugar scrub bunnies, it will soften your skin so nicely. Use whatever essential oil you have on hand. We love the lavender essential oil because we use these before bedtime and it helps us get tired for bed! However, you can use any essential oils in yours!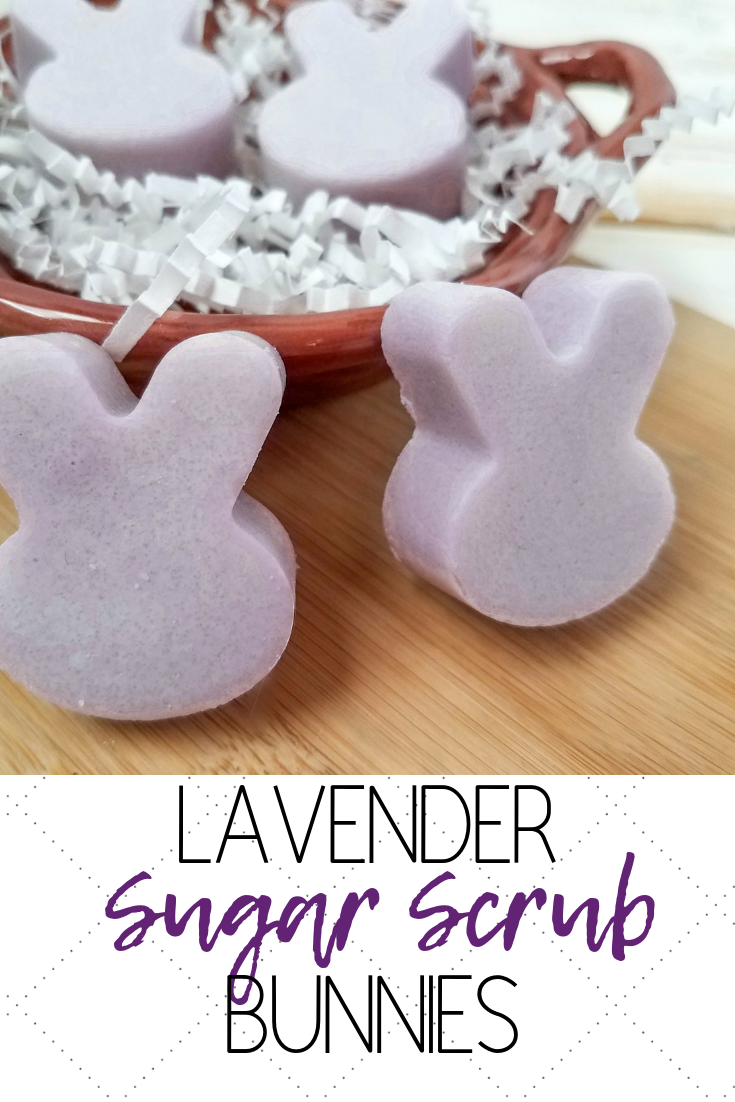 If you loved this post then you will love my post and recipe for my ginger and lemon sugar scrub! It is SO awesome and leaves my skin so dang soft.