*This is a sponsored post. All opinions are my own.
When I am on social media I tend to get a bit overwhelmed with all the products, information, and ads! It is hard to find what I am looking for and right when I think I found it, refreshes and I am back to square one! Social media pages move SO fast and it is hard to really find what I need or want! This is why I absolutely love the new app called Clickher: Your New Favorite Beauty And Fashion App! Clickher is the perfect mobile app for fashion, beauty, style, home decor, and MORE!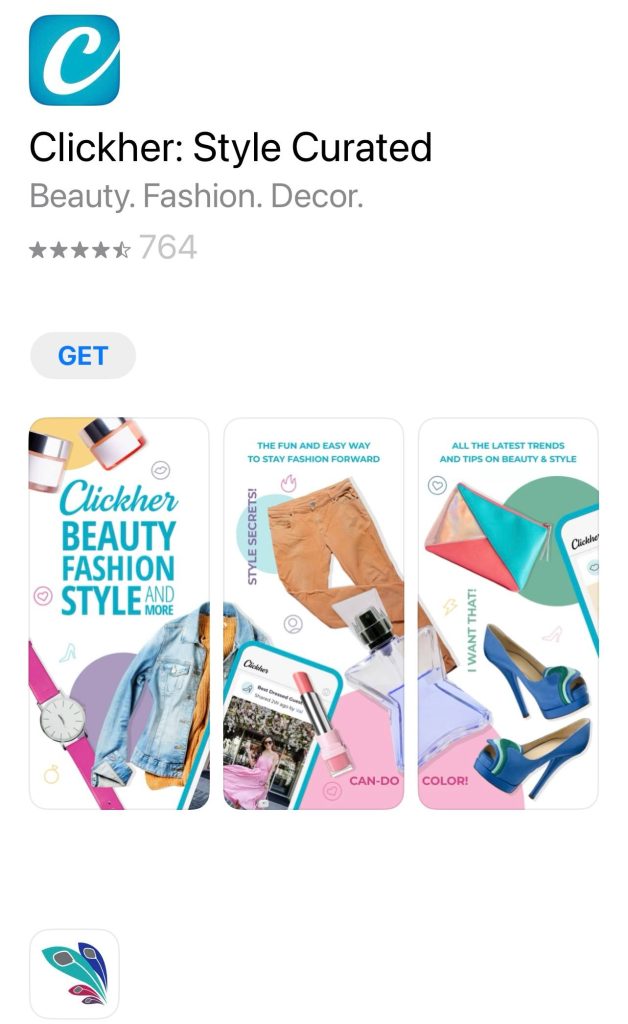 Let's Take A Look At What Makes Clickher So Unique!
Clickher is the perfect mobile app for busy women who want to stay up-to-date on the latest fashion trends, beauty tips, and decor. Their daily posts offer great inspiration for holiday gifts and trends. Dressing up and decorating for the holidays can be super easy by looking at Clickher's virtual Holiday Lookbook – offering everything from office party 'fits to holiday manicure ideas! Simply download the app, tap the filter icon, and choose "holiday."
It's much different from other apps because it doesn't rely on algorithms—which means that it curates content that isn't always featured in mainstream feeds. With Clickher, you can discover new looks, learn about new products, and get tips from experts in the field of fashion, beauty, decor, and so much more. Plus, it's totally free!

---
I received a nice 'welcome note' after I downloaded the app for free. I can opt to have Clickher send me notifications if I want to stay up to date on the things I am interested in.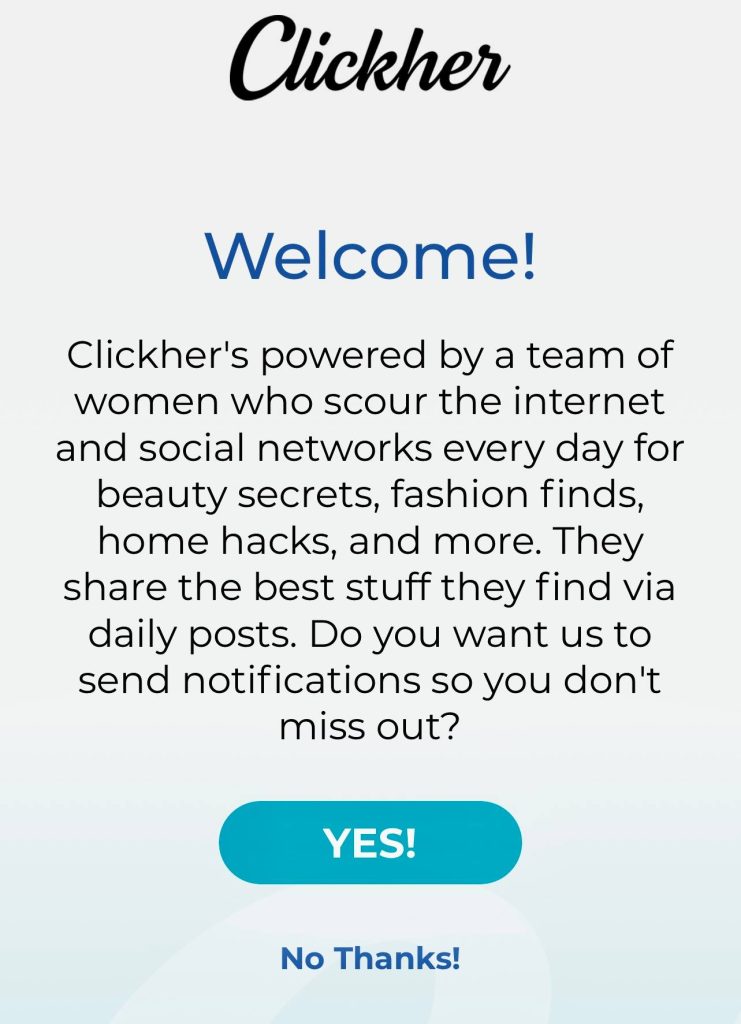 I installed this app about three days ago and I am hooked! I love being able to see the things I WANT to see in my feed. It is so refreshing! The app (as I stated above) is free to download and use. It almost reminds me of a bunch of my favorite bloggers in one spot! Beauty, style, fashion, decor, etc., is all on this app!
The Clickher Experience
When you open the app, you'll see a beautiful layout that makes it easy to navigate — no more squinting at tiny text or struggling with confusing menus! Clickher's team of curators scour the internet to find fresh voices and little-known creators so you don't miss out on any of the best trends. You can 'heart' your fave styles, beauty tips, and tricks, fashion choices, decor, and more so that you can go back to them later if need be.
---
Once you download the app you can 'filter your feed' and tell the app what you want to see! I love this!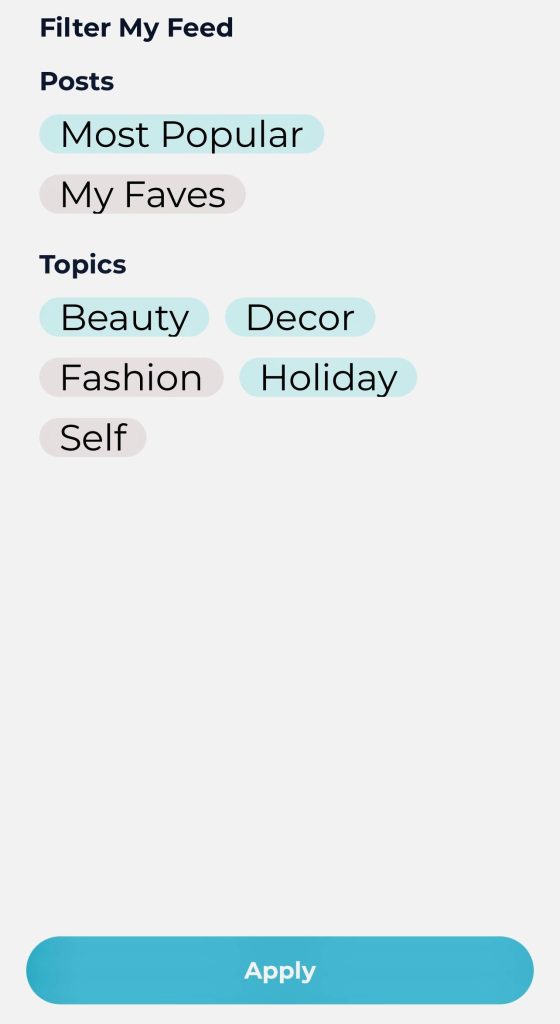 Clickher spotlights little-known creators you might miss in the flood of social feeds. Essentially, you get great advice from real people that wouldn't normally make it to the top of your feed. You can also follow influencers who share their favorite looks and products! It is really fun to scroll through this app!
---
I wanted to learn more about 'the perfect pony'! So I clicked on the link and it took me to a post where this beauty of a lady was showing you how you can create the perfect pony!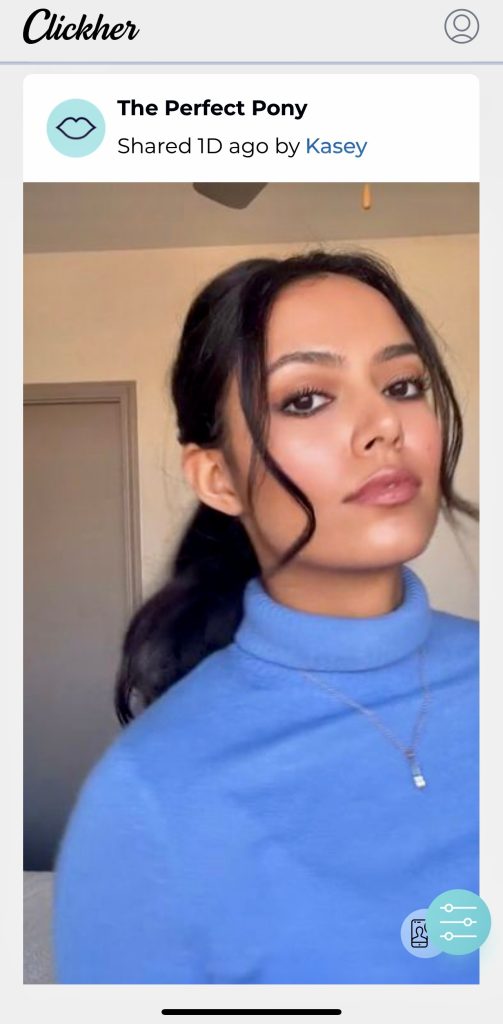 I would call this app SO simple to use. There is no guesswork at all. You download the app, sign up for free and then select the things you are most interested in seeing. That is it! SOOOOO easy to use and SIMPLE.
---
I loved this post about 25+ holiday outfits! I was wondering what I was going to wear to my hubby's holiday party and this post helped me so much!
---
I loved this helpful post because it helped me pick out some items I would have never even thought to purchase otherwise. I loved this home gift guide. It really helped me pick out the perfect gifts for my loved ones! And? I didn't have to search for it through a bunch of other unrelated things! to get to it. It was right in my feed because I told Clickher what I wanted to see! This saved me so much time! I appreciate that!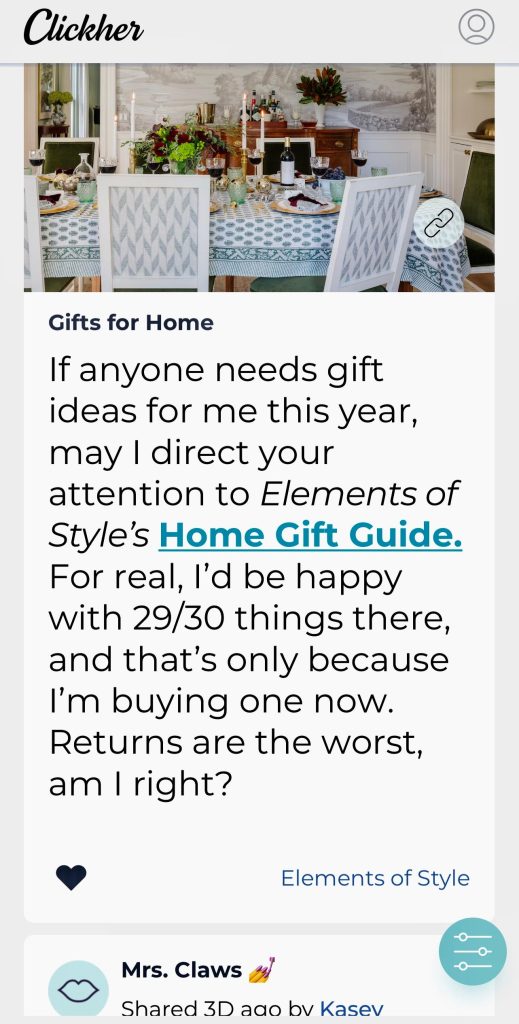 ---
Why You Should Try Clickher?
Well, if you're looking for a place where your fashion, beauty, and decor needs are taken seriously, then Clickher is definitely worth checking out! With its easy-to-use interface and comprehensive selection of posts from around the web, this app will help ensure that you always have access to the latest updates in fashion, beauty, and home decor trends. Plus, since it's free of charge there's really nothing holding you back from giving it a try!
Clickher is revolutionizing how busy women keep up with trends in fashion, beauty, and style — all without annoying algorithms getting in their way. With its user-friendly design and comprehensive selection of posts from around the web, this mobile app is perfect for any Millennial or GenZ woman who wants to be ahead of the curve when it comes to fashion & beauty knowledge.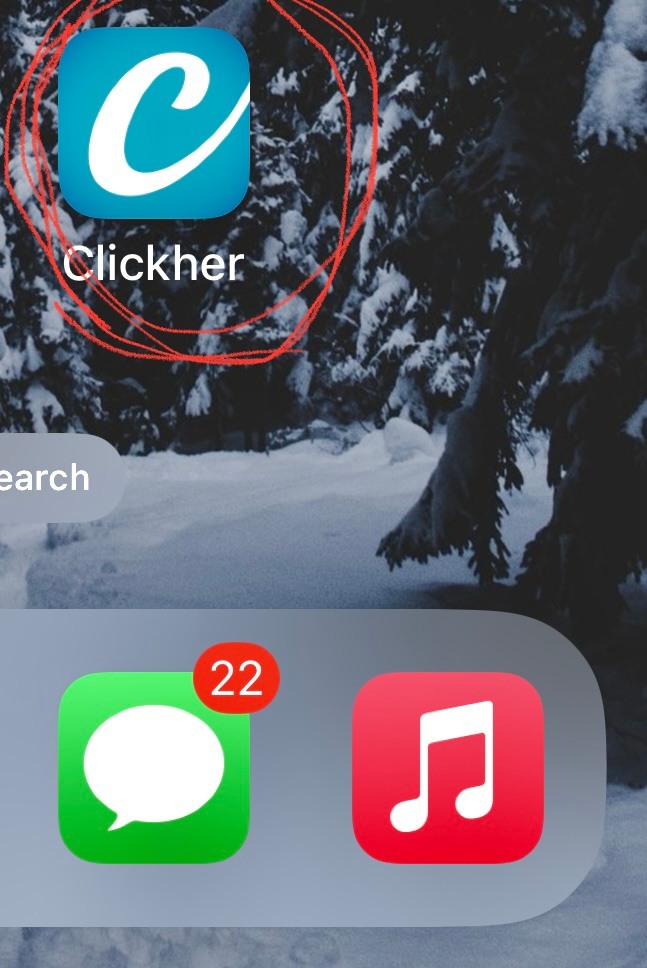 Download Clickher
It's the perfect mobile app for discovering new looks, learning about new products, and staying updated on the latest trends—all without relying on algorithms. So why not try it out today? Download Clickher today and get ready for a world full of stylish, beauty, and decor possibilities! You can download Clickher from the Google Play Store or the App store!
Get Social with Clickher!
Connect with Clickher on Instagram and Facebook!
Let me know in the comments below when you download Clickher: Your New Favorite Beauty And Fashion App! I want to know your thoughts on it!