My kids and I were SO upset when Coraline wasn't on Netflix anymore because we watched it ALL the time. That is one movie that I can sit and watch and never tire of it. Same for my kids. We love this fun, yet weird, animated film! So, when Netflix decided to pull it, I knew I needed to buy Coraline. Though having the Coraline movie online whenever we wanted to watch it was so convenient, so is actually owning it. Now, we have a copy of Coraline and it is watched ALL the time. We grabbed our cup of hot cocoa and sat down many times this week to watch our favorite movie!
*This post includes my affiliate links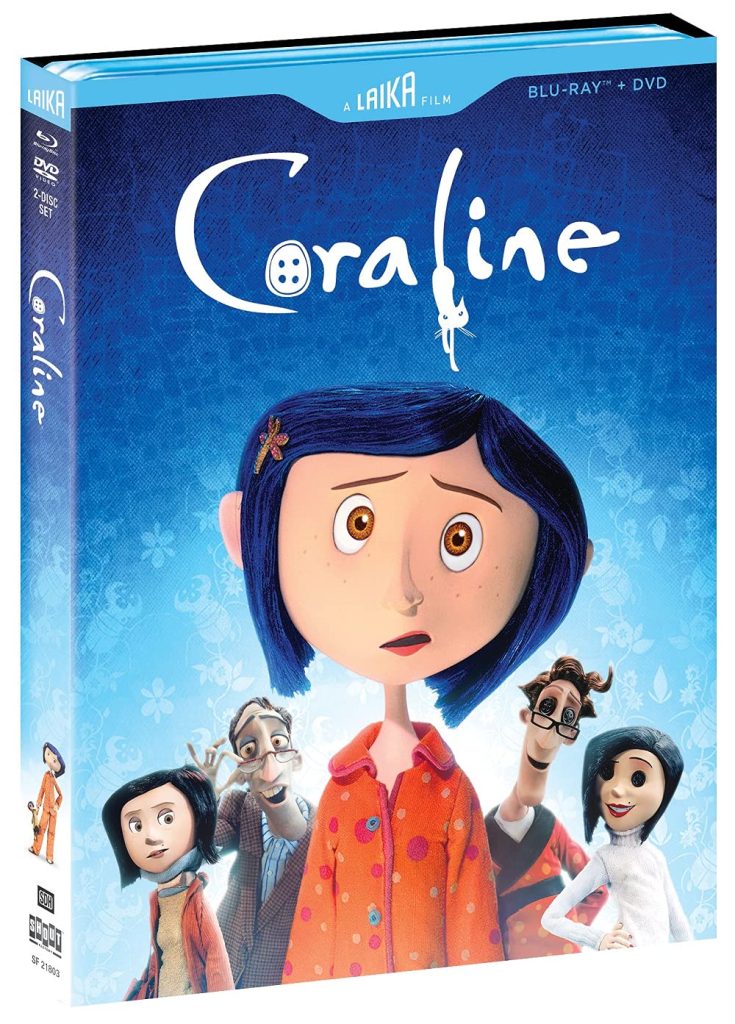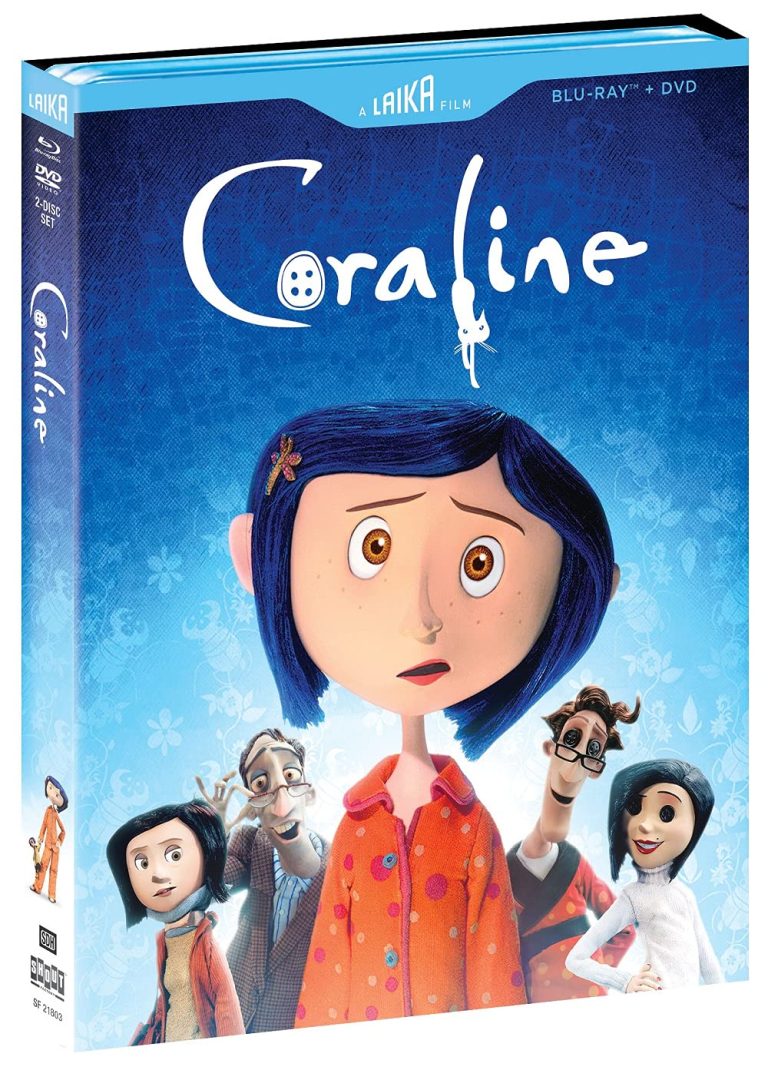 Coraline Movie Online And Now In Your Home!
We received our copy of Coraline last week and have already watched it numerous times! For those of you who don't know about Coraline, I will tell you a bit about the movie! This beloved animated film from LAIKA is available on the Blu-ray+DVD combo! Coraline is a wondrous, thrilling, and suspenseful adventure voiced by Dakota Fanning, and Teri Hatcher and directed by Henry Selick (The Nightmare Before Christmas, James, and the Giant Peach).
From Henry Selick (The Nightmare Before Christmas, James, The Boxtrolls, and the Giant Peach) and based on the novella of the same name by author Neil Gaiman (Sandman), Coraline is a wondrous, thrilling, fun, and suspenseful adventure and the first stop motion animated film ever to be conceived and photographed in stereoscopic 3-D.

Coraline Jones is bored in her new home until she finds a secret door that leads into a world that's just like her own … but better! But when this fantastical adventure turns dangerous and her "other" mother tries to keep her forever, Coraline must count on her resourcefulness and bravery to get home.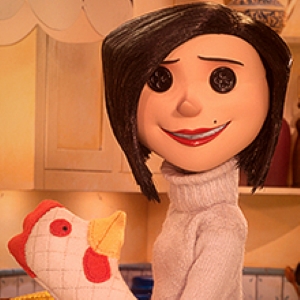 Special Features:
NEW Never-Before-Seen Coraline Animation Test Footage
NEW "Inside LAIKA Featurette"
NEW Foreword by Peter Debruge, Chief Film Critic for Variety
Audio Commentary with Director Henry Selick and Composer Bruno Coulais
The Making Of Coraline
Original Featurettes
Deleted Scenes
Feature-Length Storyboards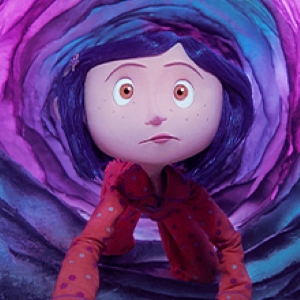 Voice Cast: Dakota Fanning, Teri Hatcher, Jennifer Saunders, Dawn French, Keith David, John Hodgman, Robert Bailey Jr., and Ian McShane. Produced by Bill Mechanic, Claire Jennings, Henry Selick, and Mary Sandell. Based on the book by Neil Gaiman. Written for the screen and directed by Henry Selick.
The Blu-ray™+DVD combos are loaded with exciting new special features, including "Inside LAIKA interviews with the studio's animation team", Never-Before-Seen Animation Test Footage, and Feature-Length Storyboards for the film. The film was nominated for the Academy Award® for Best Animated Film.

Celebrating its 15th anniversary this year, LAIKA is known for blending trailblazing artistry with bleeding-edge filmmaking technology. In making the studio's first feature, director Henry Selick and the team behind 2009's Coraline brought the film to life with painstakingly handcrafted stop-motion, utilizing an innovative combination of new and existing technology creating a sense of timelessness and securing its place as a modern classic. It was the first stop-motion film ever conceived and photographed in stereoscopic 3-D, creating a new and thrilling experience for viewers.
Coraline also came back this summer in August, for one night, in the theaters! And, theatergoers were also treated to exclusive bonus content that revealed the unique creative process behind LAIKA's extraordinary films. This is such a fun movie to watch!
Shop!
Coraline Movie Online And Now In Your Home! Coraline (LAIKA Studios Edition) is now available for purchase in stores and online! Yay!