I love coming up with yummy new things in the kitchen. When I have the time, I truly do enjoy cooking and baking. My kids like to help me out too. Recently, we made these Cream Cheese Green Onion & Cheddar Cheese Stuffed Croissants and they are SO good! I mean, anything with cheddar cheese is delicious in my book! YUM!
*This post includes my affiliate link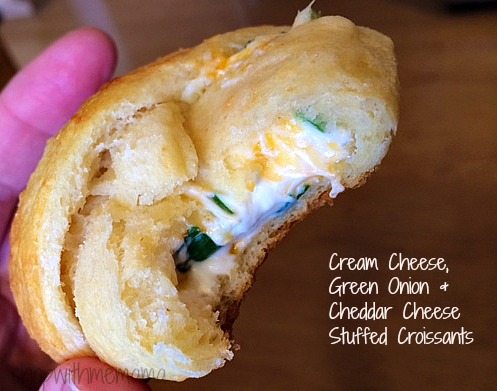 Recently I made some very delicious appetizers. Oh my, they were so good! They were gobbled up in no time! Yay!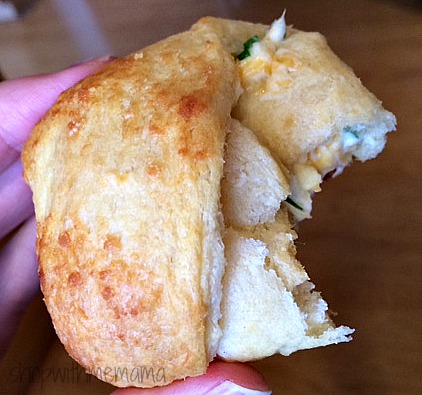 Here is the recipe for you 🙂
Cream Cheese, Green Onion & Cheddar Cheese Stuffed Croissants
Delicious and yummy appetizers everyone is sure to enjoy
Recipe type: Appetizers
Serves: 5
Ingredients
1 can of refrigerated Croissant Dough
1 package of Cream Cheese
1 Green Onion
1 cup of shredded cheddar cheese
garlic powder
butter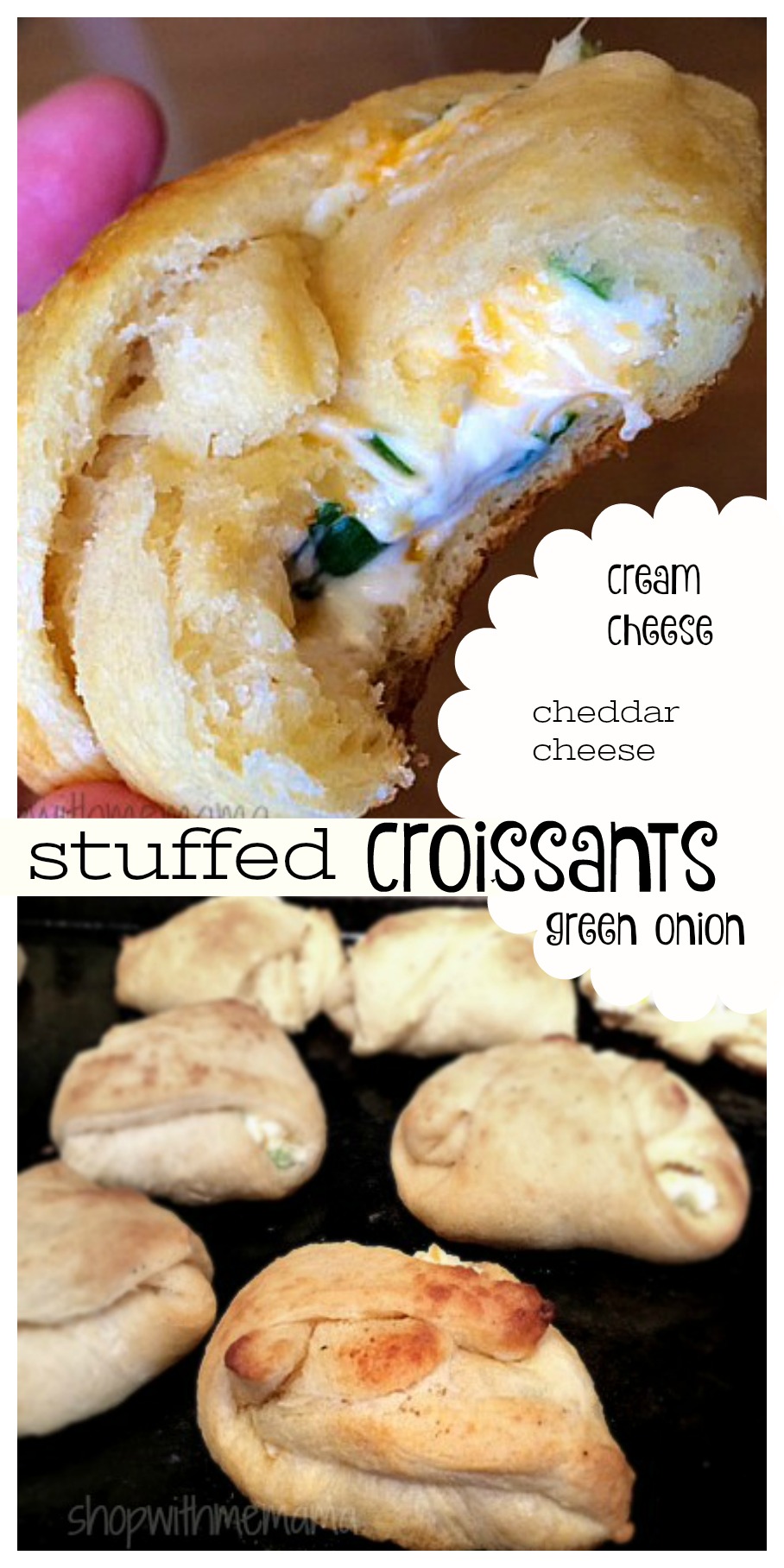 Steps
unroll the Croissant dough and lay it out on a cookie sheet
soften cream cheese and put in a bowl
chop green onion and add it to the bowl
add one cup of shredded cheese to other ingredients and mix well
take one spoonful of mixture and add to the croissant
fold up croissant (I folded it up different than you normally would :))
brush melted butter over the tops of the croissants and sprinkle garlic powder
Put in oven at 375 for 10-12 minutes
These are so good and perfect for game day or any get-together! Check out my recipe for cream cheese and bacon stuffed mushrooms!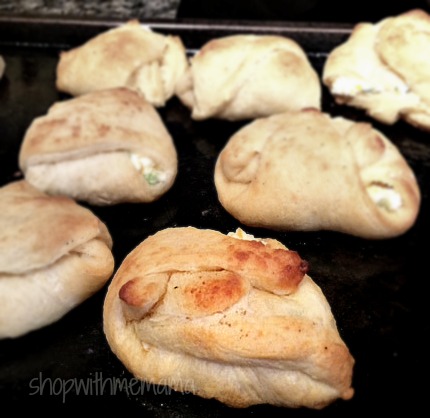 What kinds of appetizers do you love to make?