In this post, we will discuss dangerous toys and what not to buy for your pet. Pets, like children, find joy in their toys. These toys not only provide them with entertainment but also help in their cognitive and physical development.
However, not all toys are safe. The rising incidents of injuries due to dangerous toys highlight the importance of being selective and vigilant when buying for our furry friends.
Dangerous Toys: What Not to Buy for Your Pet
Below you will find a few suggestions on what not to buy for your pet. It is definitely better to be safe than sorry!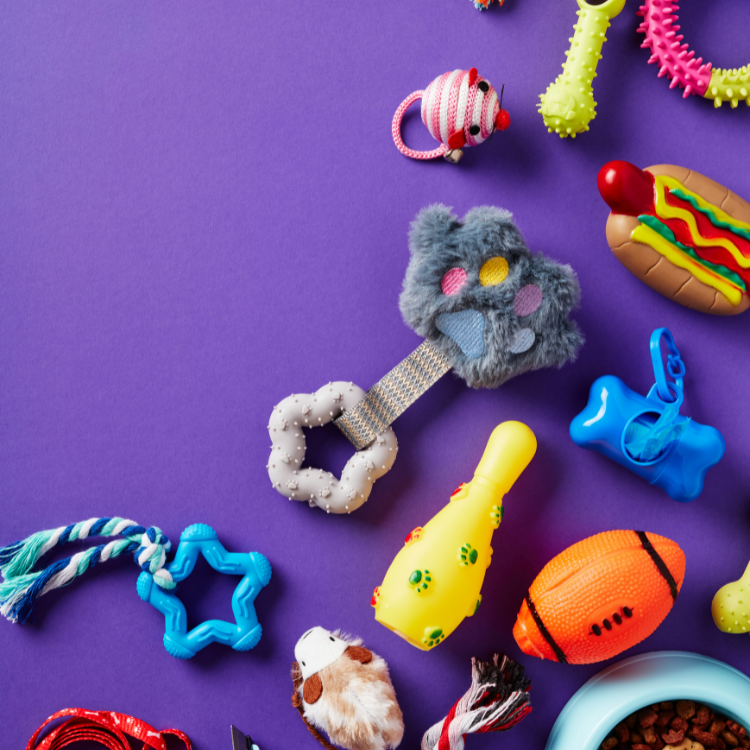 Factors to Consider When Choosing Pet Toys
When you stroll through the pet aisle, it's not just about picking the cutest or most colorful toy. Instead:
Size and Durability:

Consider the toy's size in relation to your pet's size. A toy too small can be swallowed, while a fragile one might be ripped apart.

Materials Used:

Always check if the materials used are non-toxic and pet-friendly.

Age and Play Style of the Pet:

Puppies and kittens tend to be more destructive than older pets. Choose toys that match their energy and play style.
Common Dangerous Toys for Pets
As surprising as it might sound, some toys that seem harmless can actually pose a danger. Here are some examples:
Toys with Detachable Parts:

These can be swallowed and cause internal obstructions.

Toys that can be Easily Ingested:

Small balls or toys made of light materials can be ingested, leading to emergencies.

String and Ribbon Toys:

While they might be fun for cats if ingested, they can cause severe intestinal issues.

Sharp-edged Toys:

They can cause cuts or injuries during play.
Specific Pet Toy Dangers
Let's delve deeper into the risks:
Choking Hazards:

Small toys, especially those with squeakers, can be choking hazards if torn apart.

Toxic Substances:

Some toys, especially those made outside of reputable sources, may contain harmful chemicals or dyes.

Physical Injuries:

Toys that shatter can cause cuts, while those with strings can get tangled around a pet's neck.
Symptoms of Pet Toy-Related Injuries
Stay alert! If your pet displays any of these symptoms, they might be injured:
Signs of Choking:

Difficulty breathing, pawing at the mouth, or panic.

Symptoms of Poisoning:

Drooling, vomiting, or lethargy.

Behavioral Changes:

A sudden disinterest in play or hiding more than usual.
The Role of Pet Insurance in Toy-Related Injuries
You never think it'll happen to your pet until it does. Here's where pet insurance comes in:
Covering Treatment Costs:

Emergency surgeries or treatments due to toy-related injuries can be expensive. Insurance can significantly reduce these costs.

Providing Peace of Mind:

Knowing that you're financially prepared for emergencies can be reassuring.

Advantages of Having Pet Insurance:

Beyond just injury cover, insurance can also assist with regular vet visits, medications, and other unforeseen health issues.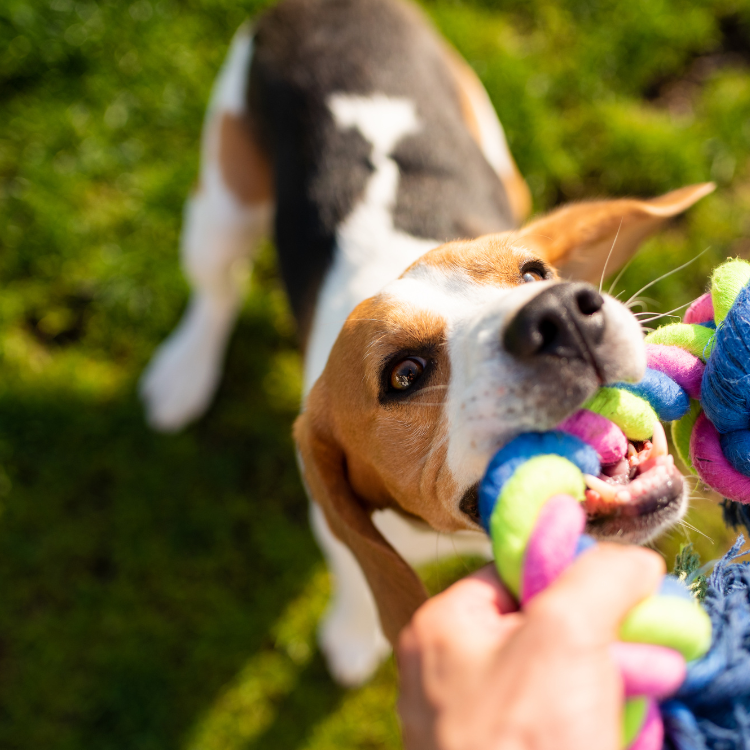 How to Choose Safe Toys for Your Pets
To ensure maximum fun and safety:
Reading Labels:

Always check for non-toxic labels and age recommendations.

Avoiding Certain Materials:

Steer clear of toys made of latex or those with small parts.

Consulting with Your Vet: Your vet can recommend brands or types of toys that are best suited for your pet.
Our pets depend on us to make the best choices for them. Prioritize their safety, always supervise playtime, and never compromise on toy quality. Remember, the joy of seeing your pet play safely is priceless!
FAQs
Below you will find some commonly asked questions about Dangerous Toys: What Not to Buy for Your Pet:
Are rubber toys safe for my pet?


Most rubber toys are safe, but always ensure they're non-toxic and the right size for your pet.

Can I give my dog a stuffed animal?


Yes, but ensure it doesn't have small detachable parts, and always supervise playtime.

How often should I replace my pet's toys?


Regularly inspect toys and replace them when they show signs of wear.

Are DIY toys safe for pets?


It depends on the materials used. Always use non-toxic materials and avoid small parts.

What should I do if my pet swallows a toy?


Contact your vet immediately or visit an emergency clinic.
Do you have anything you want to add to my blog post about Dangerous Toys: What Not to Buy for Your Pet? If you do, please leave a comment below!
---
PIN IT!