This post is all about Dinair Airbrush Makeup! Yes, I am a VERY busy person. With three extremely ACTIVE children and working full-time from my home, things can get a bit overwhelming at times. I have to find a balance, or I will go insane some days!
*This post includes my affiliate links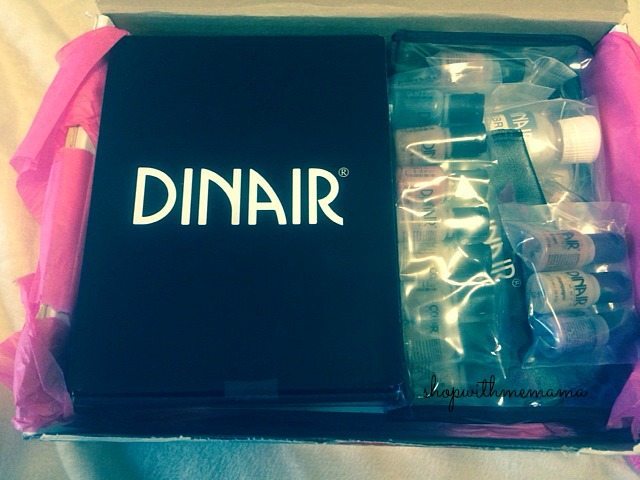 It is all about being organized (which I am NOT..) and about managing my time (which I am NO good at, sigh..). So, because I suck at those things, I have to make up (no pun intended ;)), for it in other areas of my life, to make it 'work'.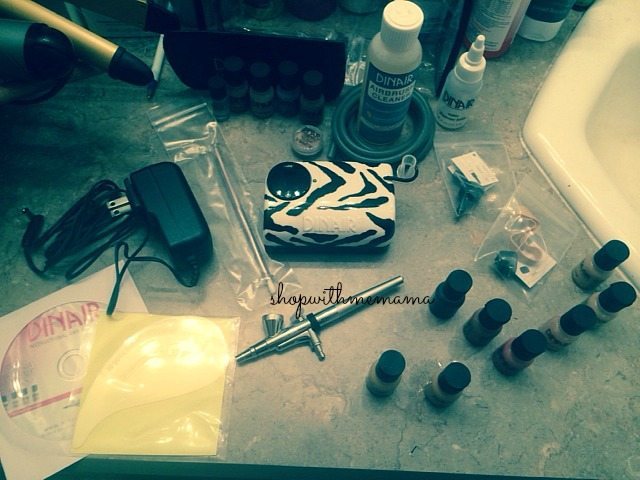 One of those ways is to simplify the way I do certain things are listed below. Let's talk makeup and beauty regimes, first! Hey, I am getting older, no lie. Because of that, I sure do take care of my skin and it is not a quick process some days. I do the whole wash my face, toner, facial serum, lotion, under-eye cream, etc… EVERY night.
In the morning, I will only wash my face with water and then use a facial serum and under-eye cream. For makeup, I will use foundation most days, mascara, eye shadow, and lip gloss.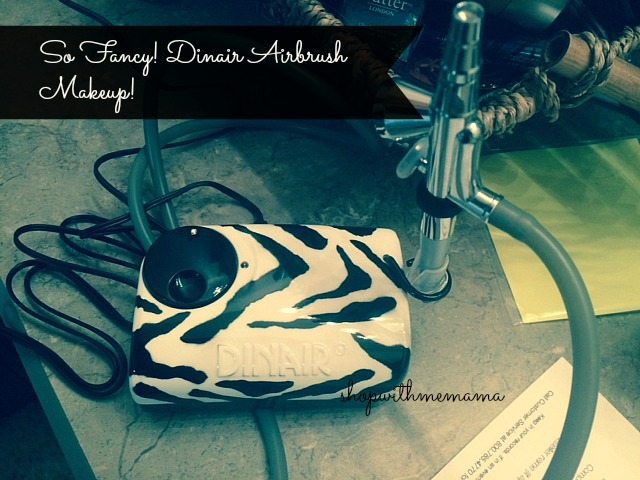 My morning routine probably takes me 15 minutes tops, and I like to keep it that way. When I was introduced to The Dinair Airbrush Makeup System, I thought this would be cool to see if it takes me LESS time than I already use up…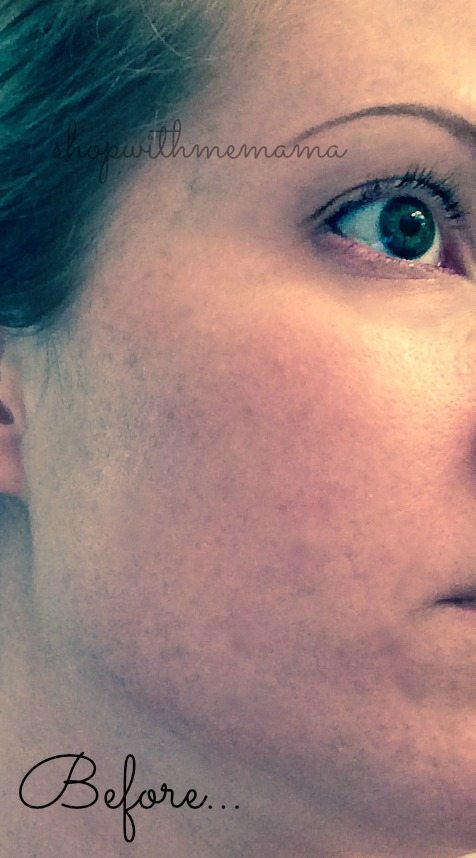 I DO have to say that the Dinair Airbrush Makeup System is really cool. BUT, if you are NOT experienced with ever using one, plan on spending quite a bit of time, getting to know it. It comes with a DVD to watch, and I HIGHLY recommend watching it. You will need to know EVERYTHING about this airbrush machine, before using it, trust me.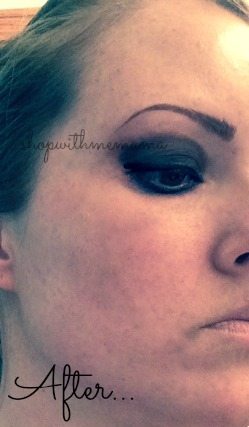 You also need to read the instruction booklet it comes with because it will also tell you how to use the airbrush makeup system and how much air you need to control, in order to make your makeup look flawless. With time, yes, you will achieve gorgeous looks with this machine, but it WILL take time. Do not go into this thinking you will be able to do it right away. It is an art that needs to be learned!
With that said, the Dinair Airbrush Makeup System is super neat. It can do ANYTHING, even eyeliner!! Ya, that will come at a later time for me as I could never do that on my own right now. I need to practice LOTS first. But I thought that was neat that it also does eyeliner! Oh, it also came with stencils to do my eyebrows! Yep, it does that too! That is something I will have to learn!!
I was sent the Dinair Airbrush Makeup System and it came with everything I needed to create a beautiful, flawless face. I was VERY excited to open up this package as you all know (if you have been reading my blog for a while), I absolutely LOVE beauty products. This was a very fun package to open up and try!!
My head was spinning by the time I unpackaged everything, LOL. There was just SO much! I popped in the DVD FIRST thing and am so glad I did, because like I said, you need to watch it BEFORE starting anything. It really helped me visualize and learn, what I needed to do.
I thought I would do the foundation part first. You can mix and match different colors, but I just chose one color first and added a couple of drops to the airbrush machine. Of course, you should always clean the machine first, before using it the first time, which I did…
Then I turned on the machine and set the 'air speed' as the pamphlet suggested. I held the airbrush wand the suggested length away and started airbrushing on my makeup. The first time I did this, I had to wash my face off. It was blotchy and I think I did it WAY too close and I used too much air at times. The second time I did it, I think I did pretty well. It felt weightless and looked like I was not really wearing any makeup, but the coverage was there.
I also want to say real quick, how cute and tiny the compressor is. I was surprised to see how small it is! And, it comes in different colors, of course, wanted the zebra-striped one 😉 I also like that the dial has a little diamond-type gem on it. So pretty! So, if I leave it out on my counter in my bathroom, it looks good and not just like another ugly thing standing out on my bathroom counter.
Dinair has bridal makeup and wedding airbrush makeup kits too! You can pick and choose which kit you would like. Dinair is not just about the airbrush makeup either, they have the Airtan, which is an airbrush tanning kit! Thought that was very cool since I apply sunless tanners at least once a week!
All in all, the Dinair Airbrush Makeup System delivers a beautiful finish, but not a cakey, makeup look. As you can see in my before and after pictures, my makeup is SO subtle, you can barely see a difference. It hides what it needs to hide but still looks real. It is a light feeling and with time, I WILL perfect the art of doing airbrush makeup.
Buy
You can purchase the Dinair Airbrush Makeup System online at http://www.airbrushmakeup.com/ or on Amazon.com.
Have you ever tried the Dinair Airbrush Makeup? Would You?