Love Elizabeth Arden! They always have the freshest, newest colors, scents and more. Elizabeth Arden has some new, beautiful Summertime makeup to help make you look like a goddess! With new summer colors that are bold fun to some great bronzes too!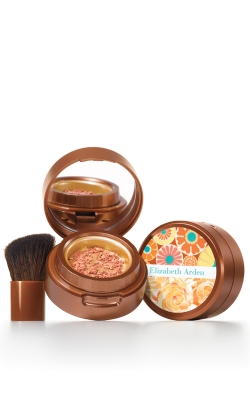 Elizabeth Arden is introducing their new limited edition color collection: Bronze in Bloom! The Bronze in Bloom collection has everything you need to create that perfect Summer glow! From lilac eye shadows to coral lip gloss, Elizabeth Arden will have you glowing this season!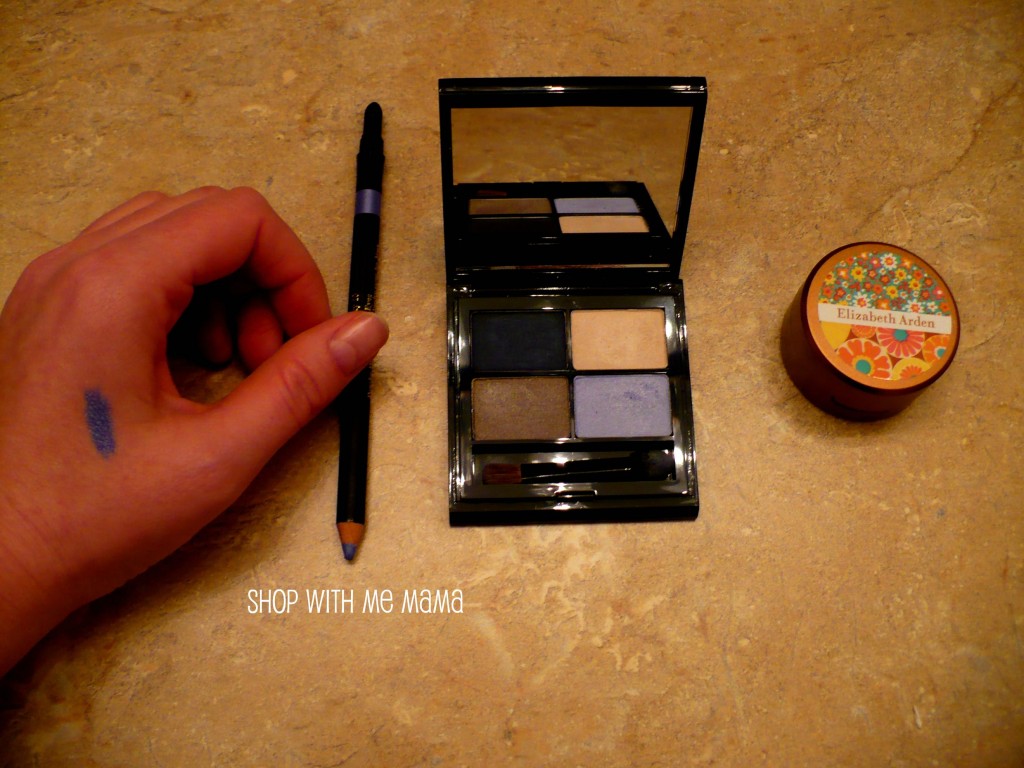 The fun collection includes:
· Pure Finish Mineral Bronzing Powder – Our classic mineral bronzing powder includes microlight minerals, Mica, Sea Water Complex, Aloe and Vitamins A, C and E. Grind just what you need for pure bronze perfection.
· Pure Finish Mineral Cheekcolor in Sun-Kissed Coral – This freshly ground blush comes in a beautiful coral shade, perfect for a natural looking glow.
· Color Intrigue Eyeshadow Quad in Golden Lilac and Blue Breeze – these two quads include shadows ranging from dark blues to metallics and lilac hues for bright summer eyes.
·Smoky Eyes Powder Pencil in Black Violet and Blue Sky – These ultra-blendable and long-lasting liners give amazing definition to eyes and add an unexpected pop of color.
· High Shine Lipgloss in Tropicoral – This beautiful coral shade looks great on all skin tones and is the perfect finishing touch to a bronze glow.
Check out Celebrity Makeup Artist Brett Freedman's tips here on how to get the look!
My Eyes…
And, since lip stick is HUGE this season, Elizabeth Arden has come out with the Ceramide Ultra Lip Stick! It is infused with Volulip™ (an advanced peptide complex with intensive moisturizing abilities which visibly plumps the appearance of lips) is moisturizing, long-lasting, lightweight and contains anti-aging benefits! With 18 hot shades to choose from and buildable coverage, Ceramide Ultra Lipstick will be your most versatile summer accessory!
Brett Freedman shows you how to get the complete Ceramide makeup look here; check it out!
My Thoughts:
I had the chance to try out the Smoky Eyes Powder Pencil in Blue Sky, Pure Finish Cheekcolor in Sunkissed Coral and the Color Intrigue Eyeshadow Quad in Blue Breeze! I love that the eye shadow can be played up or down and that it has some darkness to it. I am all about the darker colored eye shadows on my eyes! It is velvety soft and glides on and blends in beautifully! The eye pencil also glides on my lids nicely and blends in perfectly, by using the other end of the pencil! The coral cheekcolor is so pretty on my cheeks. It gives a great, healthy glow to my face. I use it on my cheeks, a bit on my forehead too, to give myself a subtle glow.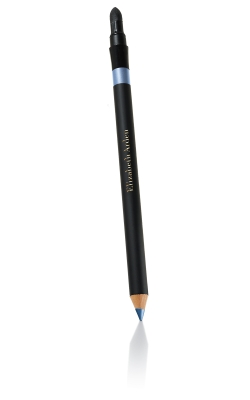 Buy It!
You can purchase the new Elizabeth Arden Summer Makeup by visiting them online at http://shop.elizabetharden.com
Disclosure:
I was sent product to review. These are my own honest opinions. This post includes my affiliate link.