Here's what is certain: There are no firming or tightening products whose results can duplicate what you derive from in-office procedures such as dermal fillers, Botox, lasers, or cosmetic surgery.
It is hard to get rid of fine lines and wrinkles, but it can be done. Check out the tips below and find what products actually work for your skin as opposed to those that do nothing.
*This post includes my affiliate links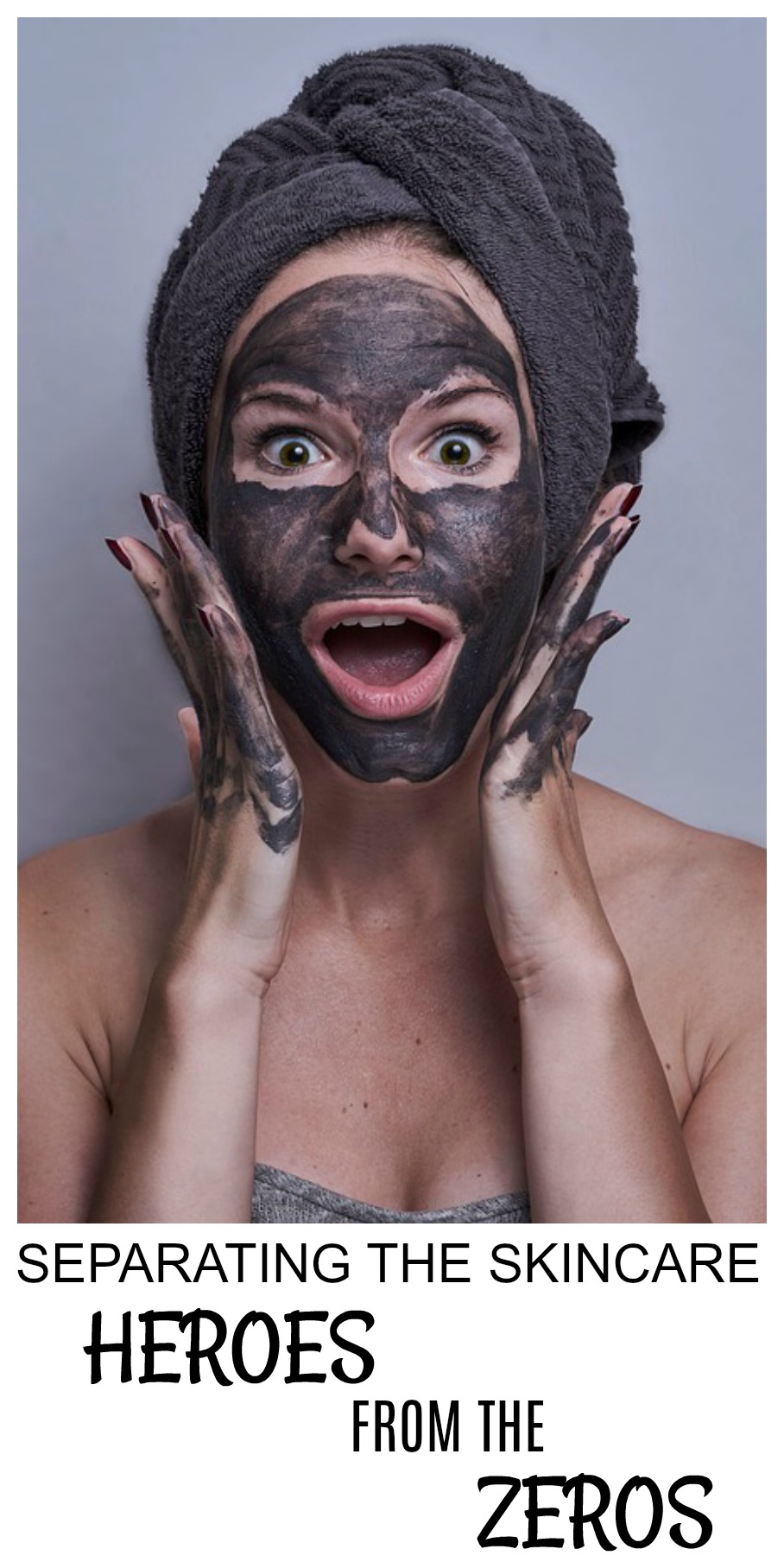 Board-certified Denver plastic surgeon Manish Shah says, "There are anti-aging products or ingredients that do perform significantly better than others and can make a profound difference in the skin's appearance while others are simply "false hope in a jar."
Why don't most products work the way they claim?
Almost without exception, when you buy a product claiming to tighten skin, its effects, if any, are due to ingredients such as film-forming agents. Just like the name states, film-forming agents form a film on the skin, and that can make the skin "feel" tighter.
The effect is temporary and you won't see noticeable lifting of sagging skin, but the sensation is often enough to convince women that the product is working.
Dr. Shah stresses that "Skin feeling tighter is not the same as making a real change for the better in the tone or laxity of your skin. Using what really works will get you closer to the results you want."
The Heroes for Fine Lines And Wrinkles
Sunscreen: Dr. Shah says, "Sunscreen SPF 30 or above is the best anti-aging cream you can use. It prevents skin cancer as well as UVA rays that cause loss of collagen and wrinkles in the skin.
Reapply every 2 hours, use a powder sunblock, and carry in your pocketbook for quick and easy sunscreen touchups. My favorite powder sunblock is Colorescience, and my favorite base sunscreens have titanium or zinc oxide in them as active ingredients."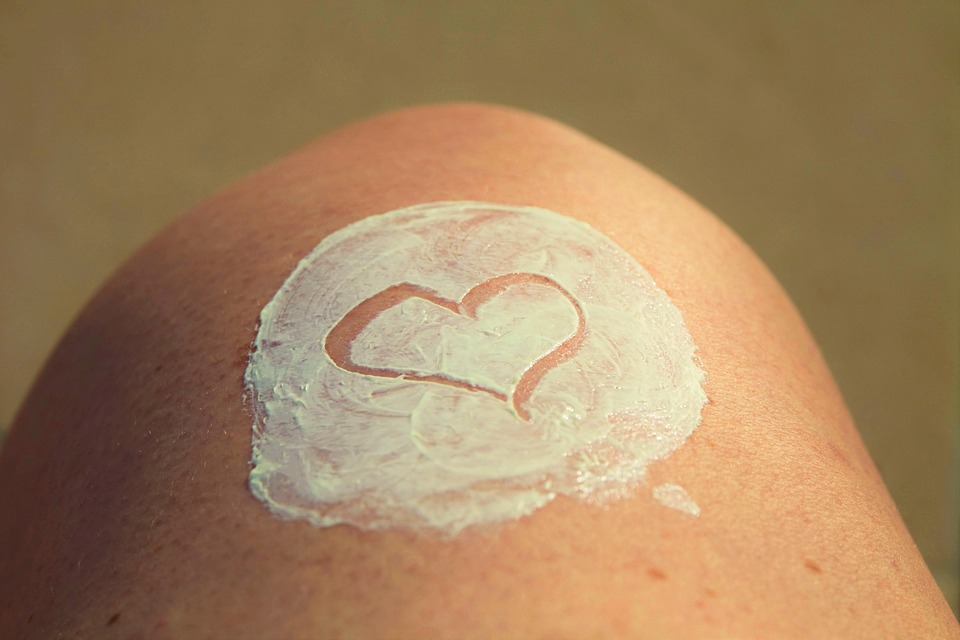 Shea Butter A fantastic way to intensively hydrate dry, chapped, or sun-exposed skin is to use Shea Butter. It absorbs quickly and is suitable for all skin types. You can use it daily to keep your skin soft, silky, and radiant!
It penetrates deeply, and its hydrating qualities soothe and refresh dry, rough skin. Extracted from the nut of the African Shea tree, shea butter is prized for its moisturizing and revitalizing properties.
Shea butter penetrates deeply and absorbs into your skin quickly, leaving skin soft, clear, and smooth. I love using Earth's Care Shea Butter for my skin. My skin has never felt so soft and supple! I love this stuff!
Retinoids work great to reduce fine lines and wrinkles and help boost collagen production, says Dr. Shah. He adds, "Over-the-counter retinol is good, Neutrogena makes a good one, or prescriptions such as Retin- A."
Glycolic acid also reduces fine lines and wrinkles and helps fade pigmentary damage from the sun. "I often have patients alternate nights with retinoid and glycolic," says Dr. Shah.
Vitamin C is a great antioxidant that reduces free radical damage and is great for anti-aging and helps brighten the skin. Dr. Shah often recommends it in the morning, underneath sunblock, or at night if patients are too sensitive to tolerate retinoids and glycolic acid.
Ceramides are a type of lipid found in the membrane of cells. Dr. Shah states "They help hold skin cells together, forming a protective layer that plumps the skin and retains moisture.
Ceramide levels decrease as we age which leads to loss of hydration, less skin turnover, and dryer, more damaged skin. Replenishing the skin's ceramide levels will help restore moisture and fortify the skin's natural barrier, helping skin look and feel younger." So use a ceramide-containing moisturizer for your whole body daily.
Hydroquinone works to even out sun spots, blotches, and mottled skin. A little hydroquinone goes a long way. "It's the most effective ingredient for bleaching skin," says Dr. Shah. Hydroquinone fades hyperpigmentation by blocking the enzyme that triggers melanin production in the skin.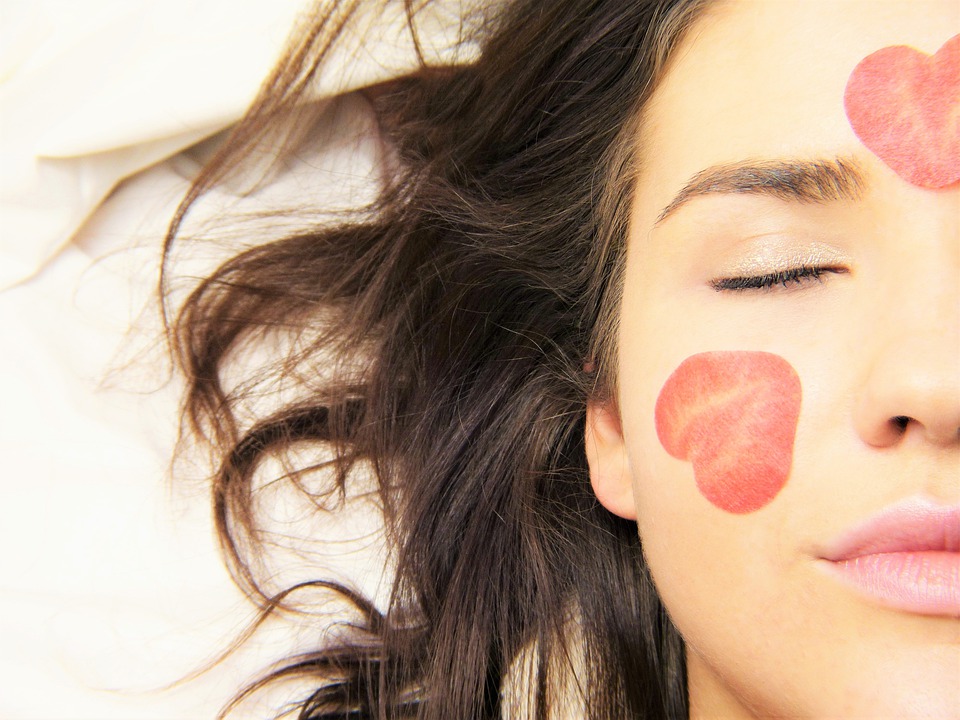 Green Tea Extract is loaded with nutrients called polyphenols, which have been shown to fight free radicals. It is an amazing antioxidant. Studies have found that ingredients in green tea can reduce sun damage and may protect against skin cancer when applied topically.
Dr. Shah offers, "Using green tea extract under sunscreen can provide an extra dose of protection. Polyphenols in creams and lotions may help slow signs of aging, reduce sagging skin, and decrease wrinkles."
The Zeros
The majority of anti-aging creams are still based on moisturizers such as mineral oil. Wrinkles look worse when they are dry, so any kind of moisturizer helps, but it's only temporary and doesn't address the root cause of the wrinkles such as collagen loss, free radical damage, sun damage, and environmental factors.
Don't be fooled by the anti-aging labels. Unless there is an actual "active ingredient" such as retinol, the benefit is just moisture but nothing else.
B Vitamins Many forms of vitamin B (like B12) can only be absorbed in the small intestine, so no matter how much is loaded into your moisturizer or serum, it's not going to make a difference.
"Vitamins like niacin can have an effect on the skin's texture and color, but your skin can't absorb them," Dr. Shah explains.
If you really want to tap into the power of vitamin B to improve your skin's glow and appearance, stick to eating leafy greens like spinach, asparagus, beans, and peas.
Caffeine. Much like a Starbucks Latte for your brain, caffeine in skin creams can give a boost to your skin, too. Until it wears off. "Caffeine can temporarily reduce puffiness, especially around your eyes," explains Dr. Shah. "But don't expect permanent results."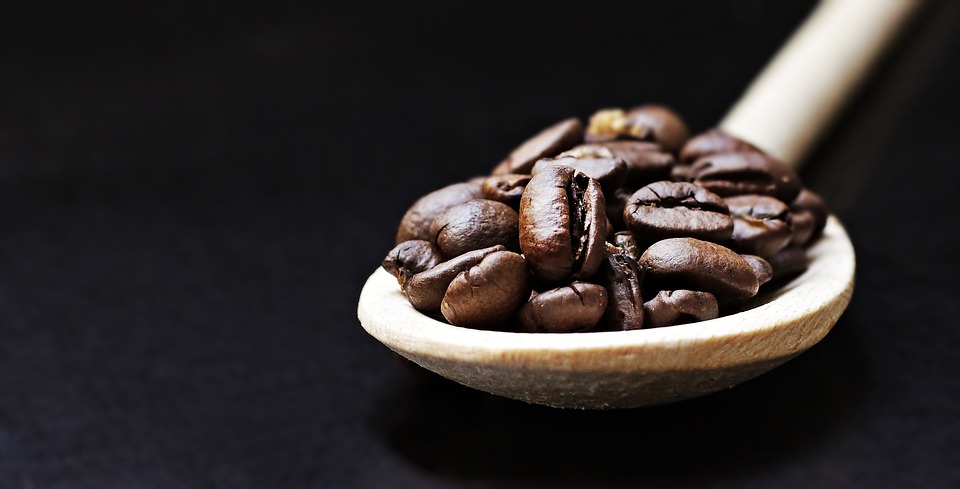 Collagen and elastin. Collagen and elastin in skin-care products can serve as good water-binding agents, but they cannot fuse with your skin's natural supply of these supportive elements.
In most cases, the collagen molecule is too large to penetrate into the skin. But even when it is made small enough to be absorbed it cannot bind with the collagen existing in the skin, and there isn't any research indicating otherwise.
About Dr. Manish Shah
Manish Shah, M.D., F.A.C.S. is board-certified by the American Board of Plastic Surgery and a member of the American Society of Plastic Surgeons, the American Society of Aesthetic Plastic Surgery, and the International Society of Aesthetic Plastic Surgery.
After completing his formal plastic surgery training in Plastic and Reconstructive Surgery at the Univ. of Tennessee College of Medicine, he moved to New York City and was selected for the prestigious Aesthetic Surgery Fellowship at Manhattan Eye, Ear, and Throat Hospital.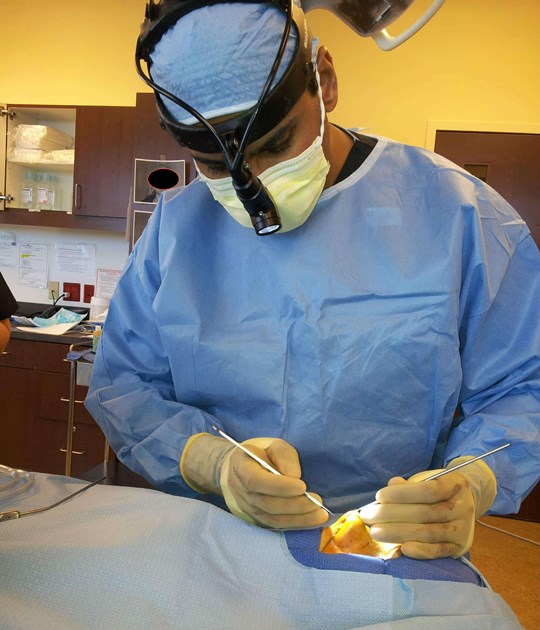 He underwent extensive, advanced training in aesthetic surgery of the face, breasts, and body at the hands of some of the most renowned cosmetic surgeons in the world.
Dr. Shah is one of only a select few plastic surgeons in the country who has undergone formal post-graduate training in aesthetic surgery.
Dr. Shah's specialties include revision facial aesthetic surgery, rhinoplasty ("nose reshaping"), and aesthetic surgery of the breast (breast augmentation, breast lift, breast reduction).
He is, however, well-trained in all areas of aesthetic surgery. Dr. Shah's aim is to obtain a natural-appearing transformation that complements the real you!