Below, you will find a Skincare Gift Guide: Over 50 Edition. Looking After Your Skin is so important. Our skin's journey progresses with time. Years provide wisdom and experience but also bring changes that require extra caution and attention.
For people over 50, skincare becomes more than a ritual. Embracing the beauty of aging while caring for the skin's changing needs becomes an art form. The skincare industry has responded by developing various products appealing to mature skin and treating concerns with grace and efficacy.
In this curated beauty gift guide, we embark on a journey across the skincare industry, looking at thoughtful presents that celebrate and promote the radiance that comes with age.
Skincare Gift Guide: Over 50 Edition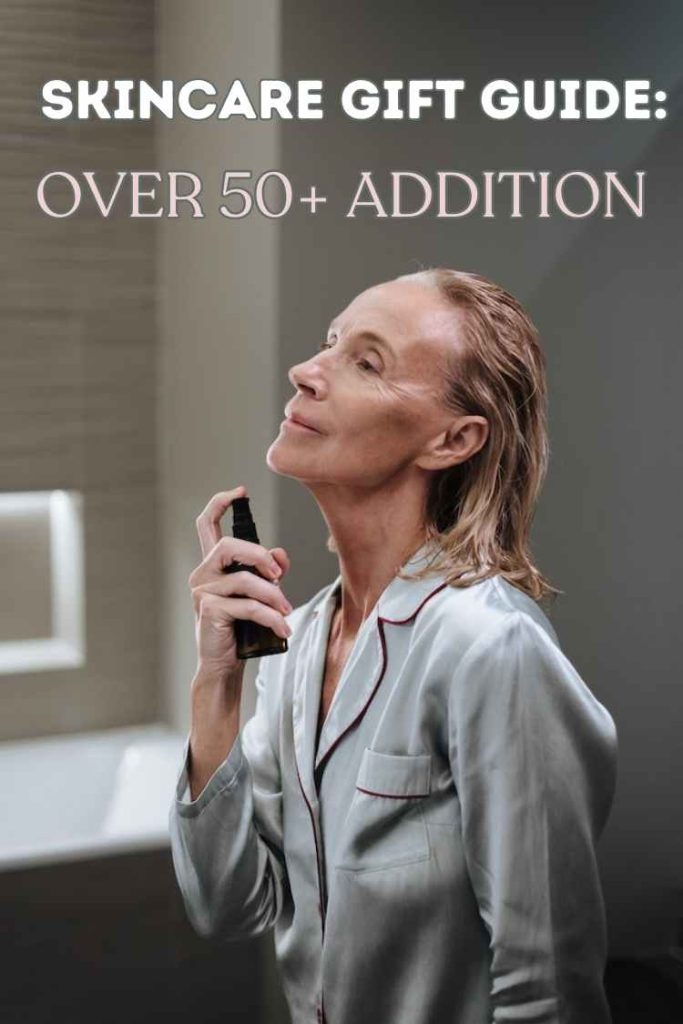 Let's delve into the journey of self-care and grace for over 50-year-olds, from the timeless elegance of facial rollers to the elixirs of youth found in facial serums and the serene embrace of face massagers.
Top Tips for Over-50s
1. Facial Roller: A Timeless Elegance
Facial rollers are among the best skin care products in the world because of the touch of timeless elegance it gives anyone who takes care of their skin. Facial rollers, which have been used for millennia, are making a resurgence in the skincare market.
Besides providing a relaxing massage, these gadgets can help improve blood circulation, reduce puffiness, and increase the absorption of skincare products.
Choose a facial roller made of materials such as jade or rose quartz as a gift. These natural stones have cooling and energizing properties that help when paired with a calming skincare routine.
2. Facial Serum: The Elixir of Youth
Facial serums are concentrated solutions used to deliver active ingredients to the skin. For adults over 50, serums containing hyaluronic acid, vitamin C, retinol, and peptides are very effective.
Hyaluronic acid aids in moisture retention, vitamin C brightens the complexion, retinol treats fine lines and wrinkles, and peptides stimulate collagen formation. A high-quality face serum in your beauty gift box can provide a nourishing and renewing sensation.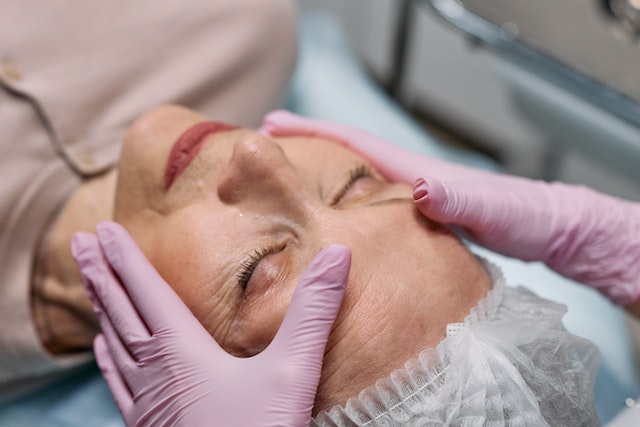 3. Facial Massager: Relaxation and Renewal
Facial massagers provide a spa-like experience in the privacy of one's own home. Gentle vibrations or microcurrents are used in these devices to enhance circulation, relax facial muscles, and increase lymphatic drainage.
The usage of a facial massager regularly can result in improved skin tone, less puffiness, and a healthy glow. Consider a facial massager with customizable settings to accommodate a variety of preferences and sensitivities.
4. Face Cream: Indulgence in Hydration
People over 50 should use a rich, nourishing face cream. Look for moisturizing creams with ingredients like ceramides, glycerin, and natural oils. Ceramides improve the skin's barrier, limiting moisture loss, while glycerin profoundly moisturizes.
Natural oils like argan and jojoba oil give nutrition and encourage smooth skin. A luxurious face cream may be the ideal gift for addressing aging skin while providing long-lasting nourishment.
5. Eye Cream: Brighten the Windows to the Soul
The skin around the eyes ages faster than the rest of the face because it is so sensitive. Using an eye cream can reduce fine lines, wrinkles, dark circles, and puffiness.
Seek out eye creams that contain active components, including peptides, antioxidants, and hyaluronic acid. These compounds act together to firm the skin, eliminate crow's feet, and provide a renewed and youthful appearance.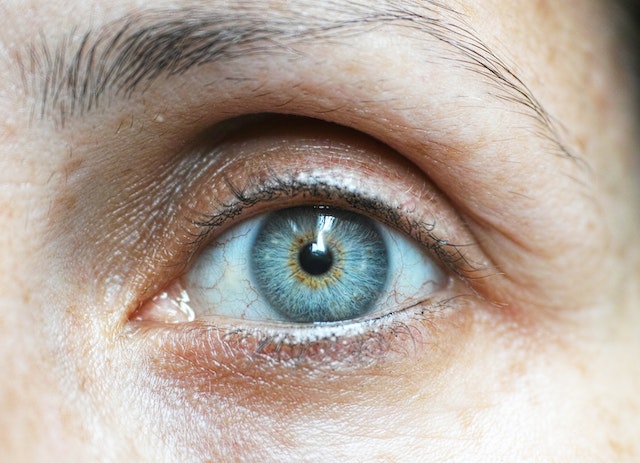 6. Sunscreen: Shielding Against Time
According to the world's skincare experts, sun protection is essential to any skincare routine, regardless of age. UV rays can accelerate aging and cause a variety of skin diseases.
Choose a broad-spectrum sunscreen with an SPF of at least 30 that protects against UVA and UVB rays. By preserving skin integrity, sunscreen prevents further injury and protects the results of other skincare products.
7. Lip Treatment: A Smile-Worthy Gift
Lips can also change with age, becoming dry, thin, and prone to fine creases. A nourishing lip treatment that hydrates, plumps, and rejuvenates the lips could be a thoughtful present.
Lip balms and treatments containing hyaluronic acid, shea butter, and peptides are ideal. These compounds can assist in restoring hydration, improving lip volume, and rejuvenating lips.
In conclusion, age is more than simply a number in the realm of skincare; it's a tale painted on the canvas of our faces. Our skin deserves the utmost care and attention as we navigate the years with elegance and wisdom.
The skincare gift ideas for adults over 50 show the excitement of embarking on a journey with products that adapt to the changing needs of aging skin.
When choosing the most incredible gifts for yourself or loved ones, remember that the actual essence of skincare is embracing the changes and cherishing the beauty that comes with age.
With these thoughtful presents, the skincare journey becomes a celebration of the passage of time, distinguished by beautiful, long-lasting, and truly ageless skin.