In this post, we discuss Customizing Your Face Routine for Youthful Beauty. Humanity has been entranced by the quest for perpetual beauty for millennia, with people from all walks of life seeking to battle the inevitable passage of time. While we can't stop the aging process entirely, we can slow it down and even reverse some of its effects.
Creating a personalized face regimen perfectly customized to one's skin type is critical. Understanding your skin's specific needs, selecting the right products, and practicing consistency will all help you unlock your skin's full potential.
Whether you suffer from dryness, oiliness, fine wrinkles, or other skin disorders, this guide will assist you in developing a personalized plan that enhances your outward radiance while nurturing the health of your skin from within.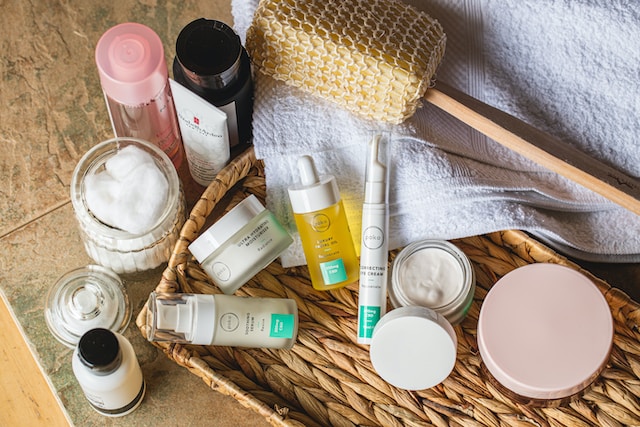 Customizing Your Face Routine for Youthful Beauty
Understand Your Skin
With so much makeup for face out there and different recommendations available, you must first understand your skin type. Our skin is the body's biggest organ, and no two pieces of skin are alike.
Recognizing your skin type and defining the specific concerns you want to address are critical steps in customization. Tightness, flakiness, or rough patches are frequent dry skin complaints that require hydration therapies.
On the other hand, oily skin is caused by excessive sebum production, resulting in shine and maybe acne outbreaks, necessitating the use of products that balance oil production.
Combination skin has a mix of dry and oily regions, necessitating a regimen that addresses both. Sensitive skin is prone to irritation and requires soft and hypoallergenic products.
Furthermore, issues like wrinkles, fine lines, and lack of firmness become more noticeable as we age, necessitating anti-aging treatments in our daily routine.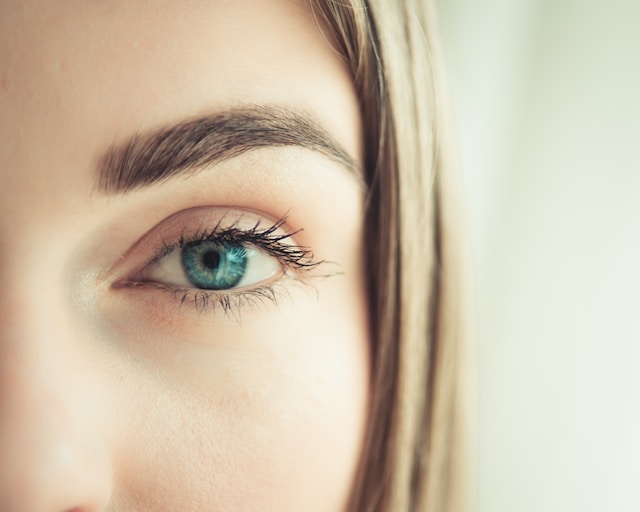 Creating Your Routine
Creating a customized skincare routine is an art that begins with a comprehensive examination of your skin's unique characteristics. Begin with a gentle cleanser appropriate for your skin type, which will serve as the foundation for all future treatments.
Look for products with hydrating components if you have dry skin and formulas that regulate oil production without stripping the skin if you have oily skin. Combination skin requires a delicate balance of both to meet the differing needs of various facial areas.
Consider exfoliation, which is a necessary step toward smooth, bright skin. Although alpha hydroxy acids (AHAs) and beta hydroxy acids (BHAs) might be helpful, excessive exfoliating can cause irritation.
Introduce serums tailored to your specific demands, such as fine wrinkles, pigmentation, or moisture. Because these focused therapies give distinct benefits, they should be chosen carefully.
Moisturizing is vital for all skin types because it replenishes and locks in moisture, assisting in maintaining a healthy skin barrier.
Include a broad-spectrum sunscreen with at least SPF 30 in your midday regimen to protect your skin from harmful UV radiation.
Eye creams treat the delicate area around the eyes, treating issues such as puffiness and dark circles. Consider using richer products at night, including night creams or masks, to enhance deep hydration and healing.
Sheet masks, facial oils, and spot treatments can be added to address specific issues. But remember that consistency and patience are essential for an excellent skincare routine.
Although it may take some time to see noticeable benefits, a consistent and tailored approach to skincare will pay off in the long run.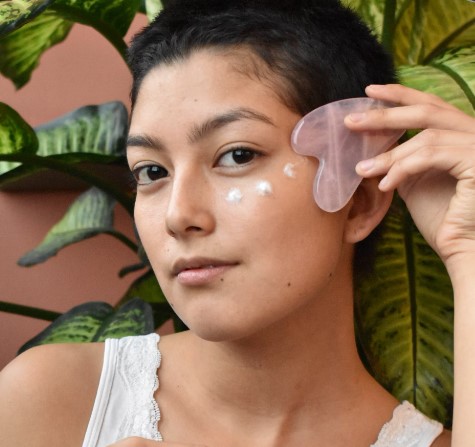 Consistency and patience
The unsung heroes of every great skincare program are consistency and patience. While it may be tempting to expect instant gratification from our products, obtaining long-lasting, young beauty requires a consistent commitment to your regimen.
Consistency necessitates adhering to your personalized skincare routine daily since this allows your skin to adapt to and benefit from the products selected over time.
It is a marathon, not a sprint; remaining on track is critical to success. Patience is also required, as skincare transformations require time.
Because skin cells regenerate over weeks and months, expecting immediate results may lead to disappointment. Give your chosen goods plenty of time to work their magic.
As a result, you'll see improvements in your skin's texture, tone, and overall health and a renewed appreciation for the journey's gradual beauty.
In the skincare world, patience truly rewards those who wait, allowing you to achieve the youthful radiance you desire while creating a long-lasting connection with your skin.
Personalization is essential for attaining youthful attractiveness. Like your fingerprint, your skin requires a regimen tailored to its specific needs and goals.
Understanding your skin type, utilizing the proper products, and sticking to a regimen will create a revolutionary path to brightness and rejuvenation.
Remember that the results of your tailored face regimen will take time to become apparent, but perseverance and patience will be your allies in this endeavor.
You're taking care of your skin and your confidence, embracing the wisdom that comes with age, and mastering the art of graceful aging. Your customized skin care regimen is more than just a beauty ritual; it is an act of self-care and self-love.
So embrace your unique glow, appreciate your skin, and embark on this unending quest to discover the eternal beauty within you.