*NIRA Skincare Laser is the best! This post includes my affiliate links.
NIRA Skincare Laser is celebrating its anniversary by offering a special sale on their NIRA Precision Laser. From August 16th to August 20th, you can get a 20% discount on the NIRA Precision Laser. But, I have a SITEWIDE 20% off discount code to share with you all!!! (you will find it below!!)
This is a great opportunity to try out this innovative device that uses advanced laser technology to reduce fine lines and wrinkles around your eyes.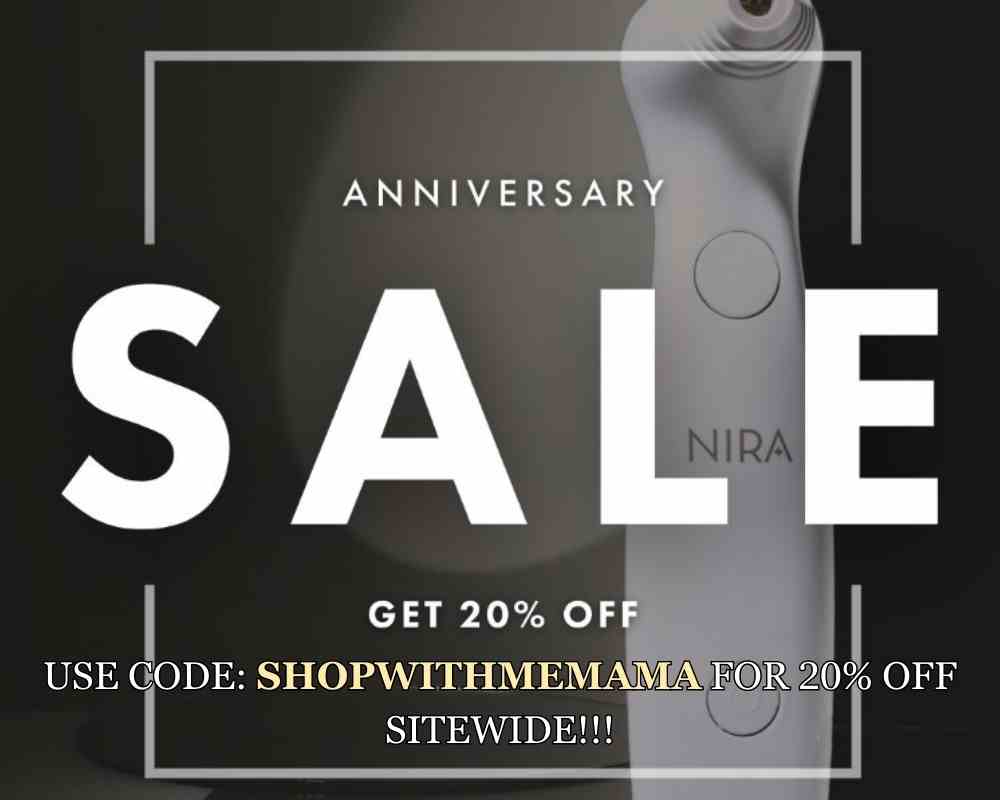 NIRA Skincare Laser Anniversary Sale!
The NIRA Precision Laser is a safe and effective way to rejuvenate your skin. It uses non-fractional laser technology to stimulate collagen production, which helps to reduce the appearance of fine lines and wrinkles. The device is easy to use and can be used in the comfort of your own home.
20% OFF the award-winning NIRA Precision Laser!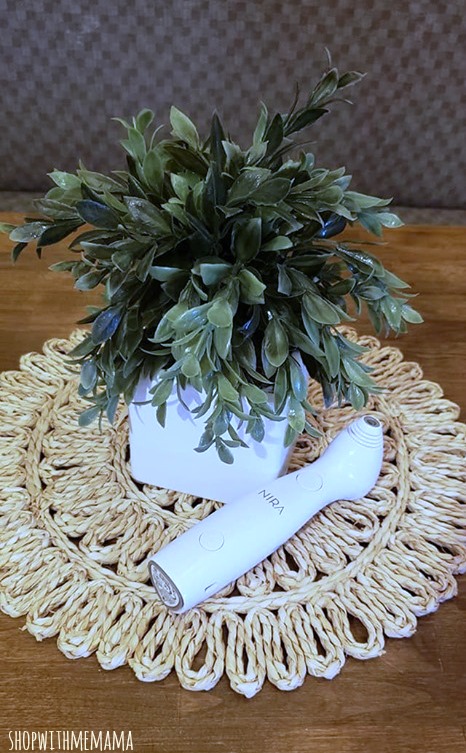 The patented technology builds natural collagen painlessly, fading wrinkles around the eyes and mouth for smoother, younger-looking skin. Prepare for compliments.
✨ 200x more powerful than LED devices
🕑 Easy to use in 2 minutes a day
✔️ Safe + effective for all skin types
🚫 No pain or downtime
Since receiving the NIRA PRO about 4 weeks or so ago now, I have been using it EVERY single day, sometimes TWICE a day. And? My dark spots are what I notice the most, disappearing!!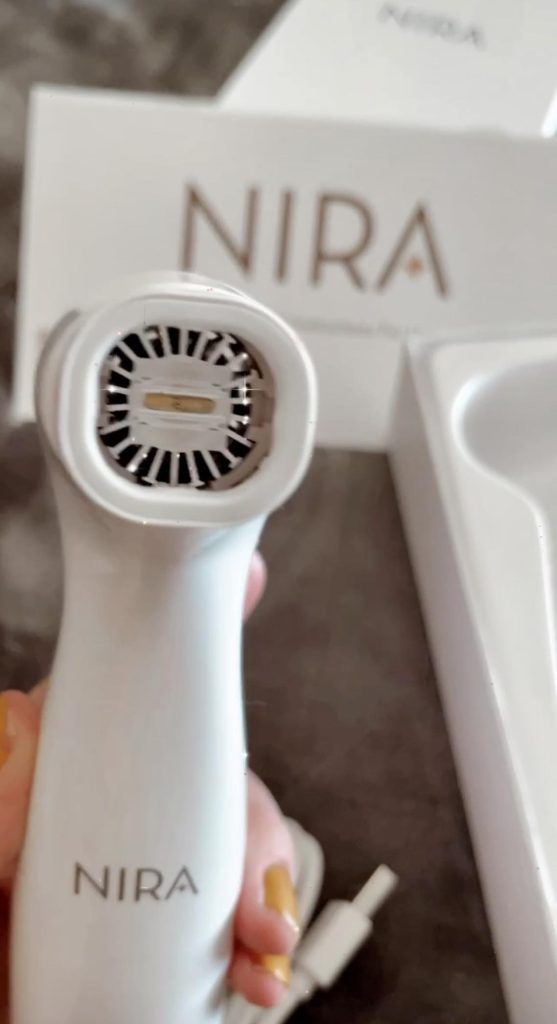 I hated those dang dark spots so soooo much and they are starting to FADE. That makes using NIRA daily, the most important factor for me.
My fine lines (like the dreaded eleven lines between my eyes) are becoming less deep I only notice it because it is on my face and I notice EVERYTHING improving (or not!) on my face.
And those eleven lines look less deep to me. That is the main thing I have noticed so far (so four weeks or so into this daily use thing).
I am excited to see how my face and neck area will look after using this nifty device for the full 90 days! I will be posting my 'after' pictures at that time for all to see. And yes, I have before pictures too so we can all compare together!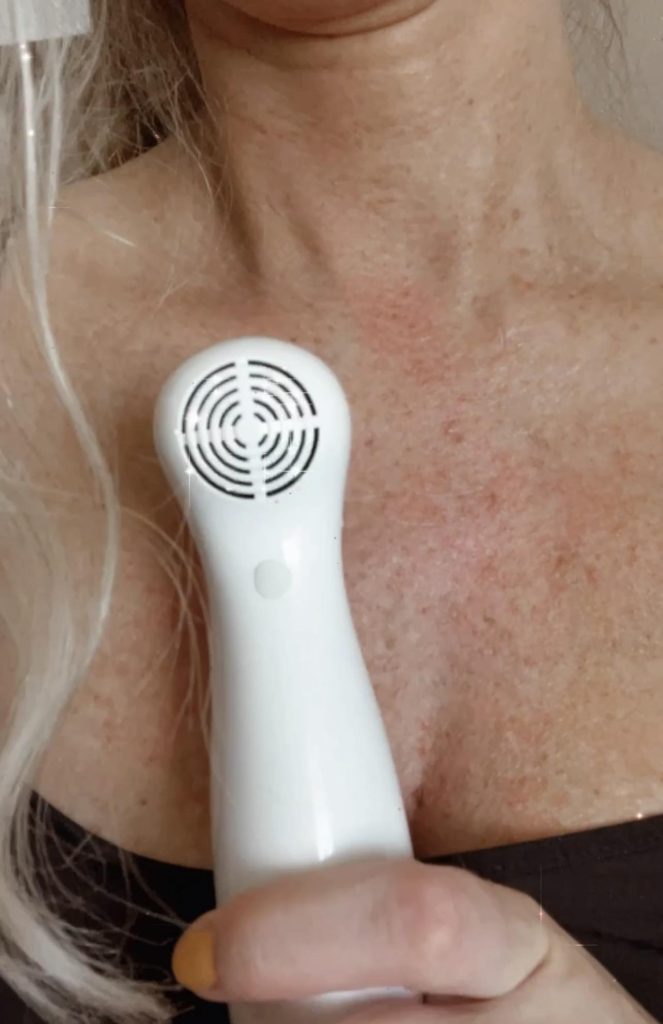 20% Sitewide Coupon!!!
If you're looking to save even more money, we have a sitewide coupon code that you can use on both the NIRA Precision Laser and the NIRA PRO Laser (and all the products on their website!).
The coupon code is SHOPWITHMEMAMA and it will give you a 20% discount sitewide, which means everything! Yay!
So, whether you're looking to try out the NIRA Precision Laser or upgrade to the NIRA PRO Laser, now is the perfect time to do so.
Take advantage of this special anniversary sale and use the sitewide coupon code to get even more savings. Don't miss out on this opportunity to take care of your skin and look your best!
Buy It!
You can buy it through my affiliate link: https://bit.ly/3Ozte8p
Coupon Code for 20% Off Sitewide: SHOPWITHMEMAMA
Stay tuned for my updated pics in another several weeks!
---
Win One!
And, enter to win one HERE!!!
Good luck!
---
PIN IT