In this post, we will talk about the things to consider when getting your first family pet. Once your heart yearns for companionship from a pet, an unforgettable journey awaits. Pets fill homes with love, joy, and warmth – turning ordinary moments into lifelong memories!
However, welcoming an animal into your home shouldn't be taken lightly – rather, it should be seen as a long-term commitment that requires emotional investment as well.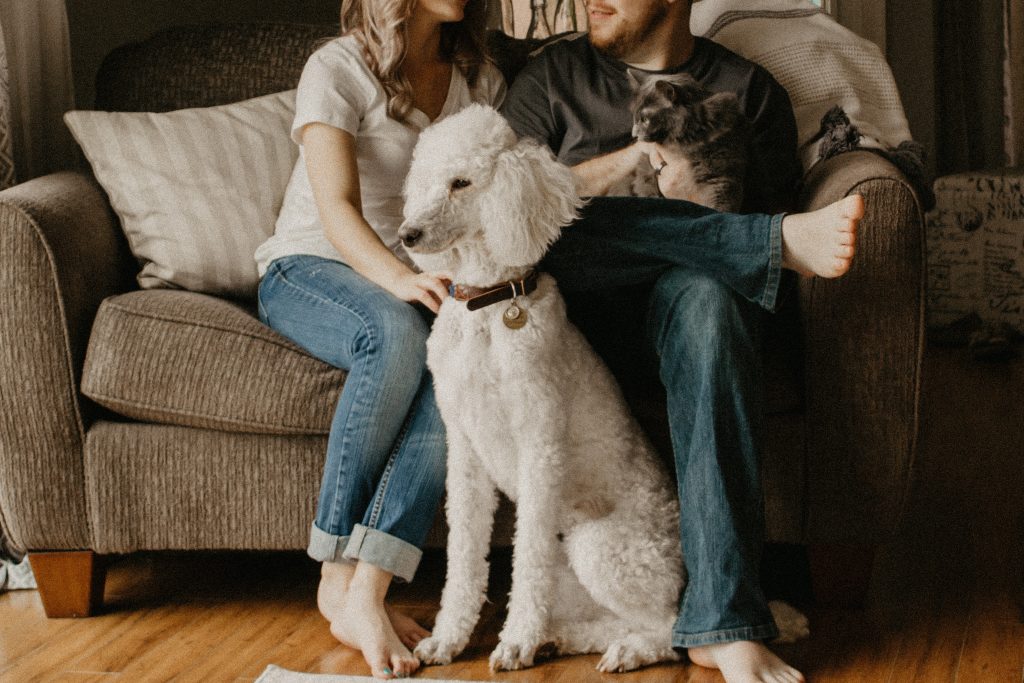 Things to Consider When Getting Your First Family Pet
Are you adopting your first family pet? Below are several considerations when adopting your first family pet.
Evaluate Your Lifestyle and Home Environment
Every pet, be it a cat, dog, bird, rabbit, or reptile, has unique needs and behavior patterns that must be assessed before adopting one. For example, some require ample space for movement, while others can live comfortably in smaller apartments.
Pets, such as dogs, may demand significant time from you for walks, playtime, and grooming, while other species, like fish or reptiles, require less of our time commitments.
Before selecting a pet type, take an honest assessment of your living arrangements, daily schedule, and habits. Ask yourself important questions such as "Am I home for most of the day, or am I physically capable enough for daily walks and play sessions? Am I traveling often enough?" These factors will all play an essential part in making your choice of pet.
Assess Your Financial Capacity
Pet ownership can be costly. Food, vet bills, grooming fees, pet insurance premiums, and accessories all add up over time; unexpected health issues could incur even further medical costs that you must factor into this financial equation before committing to pet ownership. Therefore it would be wiser if you were prepared financially before entering into a pet ownership commitment.
Researching Pet Needs
Different pets have unique requirements. For example, dog breeds vary significantly in personality traits, exercise requirements, and potential health concerns; similarly, cats may live indoors or out with different nutritional needs and temperaments.
Before choosing a pet, it's essential to research its specific requirements – such as diet, habitat, exercise, grooming, and healthcare needs. Furthermore, lifespan should also be considered; birds and reptiles can live for decades, while dogs and cats typically only live 10-15 years.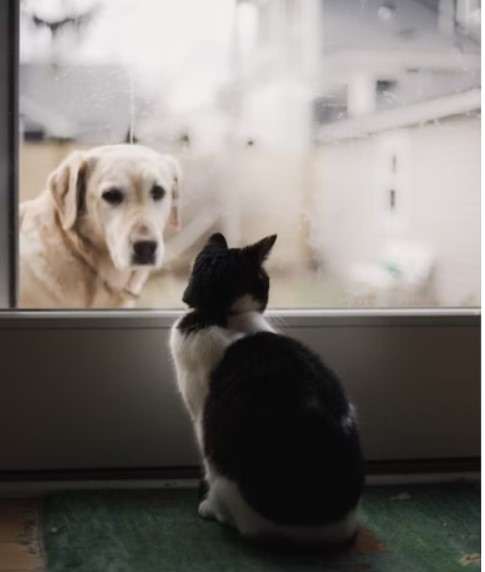 Consider Adopting From a Shelter
Shelters and rescue groups offer beautiful pets looking for forever homes. Adopting one is not only rewarding but can be cost-effective as many shelters cover initial vet fees, vaccinations, spaying/neutering costs, and personality assessments to help make an informed decision about which animal you adopt.
Engage Your Whole Family
All members of your household should feel at ease with your decision to bring a pet into the home and share in its care responsibilities. Involve your children in helping care for the new addition. Furthermore, engaging them in a pet care routine can help children understand the commitment to taking on an animal companion.
Prep for Long-term Commitment
Adopting a pet is an extensive commitment that will last years or decades, depending on its species. In addition, pets form strong bonds with their families, and it's often distressful when one must part ways with its owner. So make sure that you're prepared for an extensive commitment.
Pet training should be planned for optimal living with humans and other pets. For example, house training a puppy or instructing your cat on using the litter box requires both time and patience; consider enrolling your pet in obedience classes or professional training, especially if they are a dog.
Prioritize Routine Checkups
As a responsible pet owner, it's essential to prioritize routine checkups, vaccinations, deworming, and preventive care for your furry friend. Awareness of any signs of illness in your furry pal can also help ensure they live healthy lives – any sudden changes should be addressed promptly with medical intervention.
Consider Allergic Reactions
Before adopting a pet, it's essential to confirm that none of your family is allergic. Cat and dog allergies are prevalent, and symptoms can range from mild to severe. To test for allergies, spend some time with the animal you're considering and observe for any reactions or skin rashes.
Pet-Proof Your Home and Garden
Before welcoming a new pet into your home and garden, ensuring both are pet-friendly and safe is essential. Inside the house, secure loose wires and cords, remove objects that could present choking hazards, and keep toxic substances (including houseplants and cleaning supplies ) out of reach.
As for your garden, ensure it is fully enclosed to prevent your pet from wandering off. Remove toxic plants and create an area for them to play and relieve themselves. Also, remember to secure garden sheds and garages, which often contain tools and substances that could harm your pet.
Pet-proofing requires ongoing efforts; as your pet develops and explores more things, they need securing or adapting, but that is all part of creating an ideal living environment where your animal companion can flourish.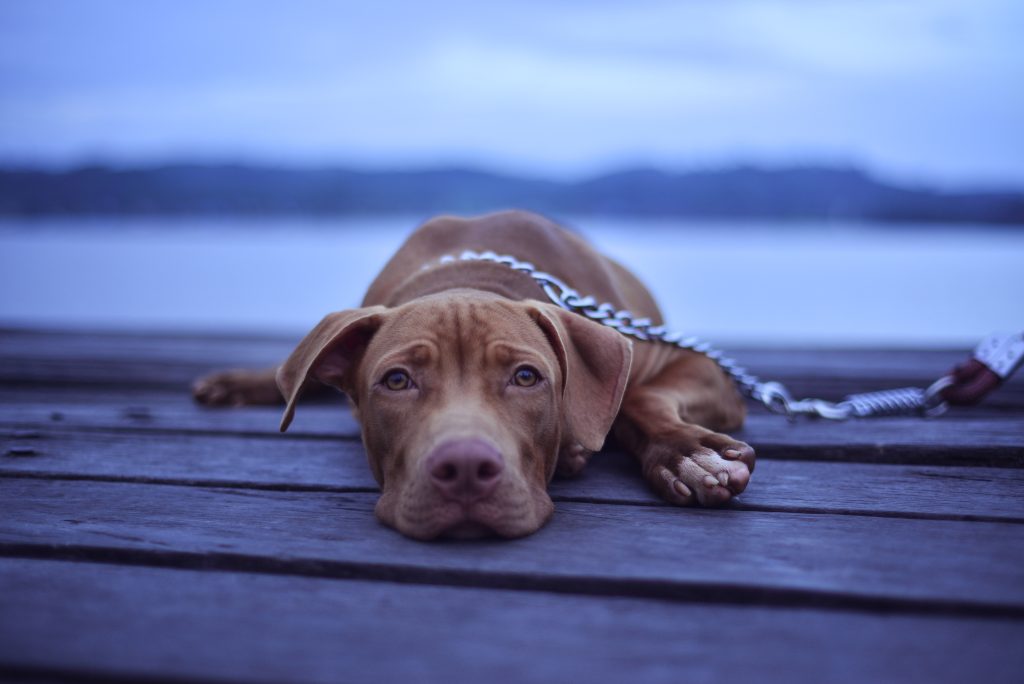 Check Local Laws and Regulations
Some regions have specific pet ownership regulations and restrictions, including rules about how many pets per household, breed bans, and leash laws. In addition, condominiums or apartments often have their own rules regarding pet ownership. Be sure to familiarize yourself with these laws and regulations to prevent legal issues.
Pet adoption counselors, trainers, and veterinarians can offer invaluable insight into making the best choice for you and your family. They can discuss suitable breeds or species, behavioral expectations, care routines; and answer any other queries.
Emotional Preparedness
While owning a pet can be highly fulfilling, it has its share of emotional challenges. There will be moments of frustration when dealing with illness or misbehavior, times when wandering off can cause anxiety; loss is never easy either – all part of being a responsible pet parent!
Nonetheless, being emotionally prepared for all these experiences is vital to their relationship bringing immeasurable joy, comfort, and life lessons in empathy, responsibility, and unconditional love back into your life, and your bond with your furry friend will pay dividends in both relationships.
Nutrition
Nutrition is crucial to your pet's overall health and well-being, particularly for dogs. This is because what you feed your pup significantly affects its gut health, impacting its immunity system, mood, and vitality.
Therefore, opting for high-quality, balanced diets such as chicken dog food can be beneficial as it contains essential proteins, vitamins, minerals, probiotics, and fiber to enhance gut health in dogs significantly.
Chicken is an ideal lean source of protein and is generally tolerated by dogs, making it an excellent addition to their diet. However, each dog's digestive system may differ, so consult your vet or pet nutrition specialist for advice on finding an optimal diet plan.
The Joy Of Owning A Pet
Pet ownership can bring immense happiness and transform your house into a home, much like adding another family member. Pets provide us unconditional love, laughter, and companionship throughout our lifespan – such as excitement to greet you upon returning from work, comfort when we feel down, or companionship when needing someone.
So remember as you embark on this beautiful adventure to treasure every moment spent with your new furry, feathery, or scaly friend; moments that become memories that last a lifetime!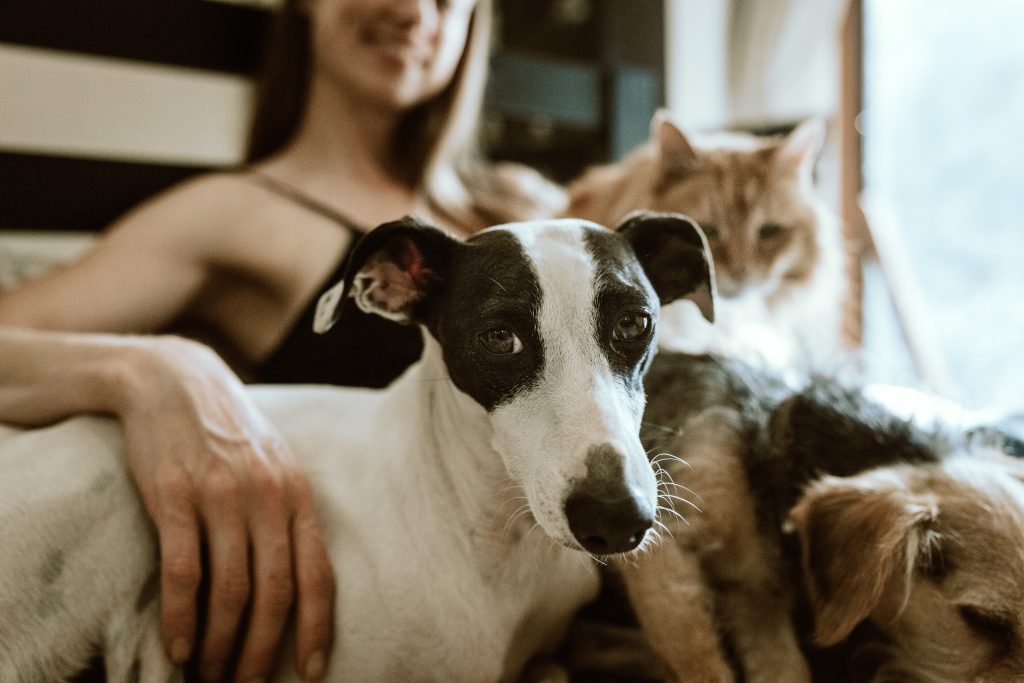 Adopting a pet can be an immensely satisfying and joy-inducing experience, adding joy and companionship to your family life.
However, adopting is also a long-term commitment that should be carefully considered; careful planning, research, and preparation will facilitate an easy transition and harmonious relationship with your new family member.
Building that special bond will undoubtedly enrich your life while filling your home with unconditional love and fun-filled moments. Happy pet parenting!