When you think of
ca

t

adoption,

you probably picture a new owner happily picking a kitten out of
a lineup of adorable pets. These animals are clean, vaccinated, and ready to take home and love. However, that happy image isn't always the case. Taking in a stray cat can be scary at first, but can be so rewarding too!!!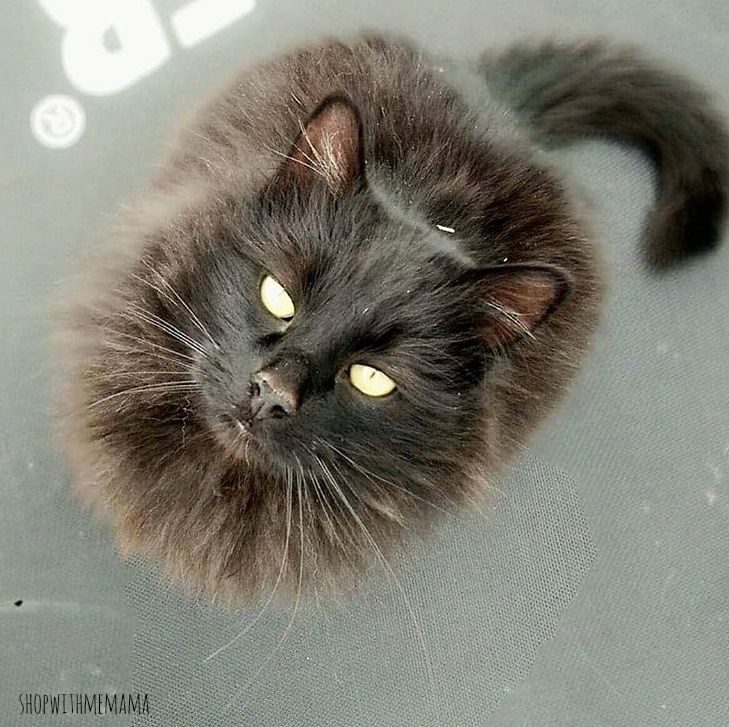 Instead, many cats are adopted from the streets. Lacking an owner, these cats wander from home to home, looking for food and a safe place to sleep. While these cats are often wild, it is possible to adopt them and give them a loving family. Domesticating a feral cat may not be easy, but it will be worth the effort.
Taking In A Stray Cat: Everything You Need To Know
1. Make sure the cat is actually a stray. Before you attempt taking in a stray cat, you should make sure it doesn't already have an owner. The cat may have simply wandered too far from home and gotten lost.
If the cat seems well-fed and clean, then it probably isn't lost or not some feral cats; it's just investigating the neighborhood. If he or she is dirty and unkempt, then you should look for other signs of ownership, such as a
collar
. You can always call the humane society or local shelter to see if he/she was reported missing.
Typically, stray cats will be quite timid, at least at first. If the cat seems friendly and accustomed to humans, chances are it's lived with people in the past. There are a ton of
cat breeds
, so it might be fun to see what breed the stray cat is too!
2.
Socialize the cat, but go slowly
. If you're sure the cat is a stray, you should offer cat food on a regular basis to earn his or her trust. Once you've been
feeding
the cat for a few days, you can interact more, but remember to go slowly.
Some cats are more skittish than others, so you'll need to follow the cat's lead on this one.
Cat behaviors
can be so unpredictable so start by standing nearby while he or she eats. Eventually, you can work up to petting the cat. Once she lets you pick her up, you can consider her yours. Taking in a stray cat can be so rewarding!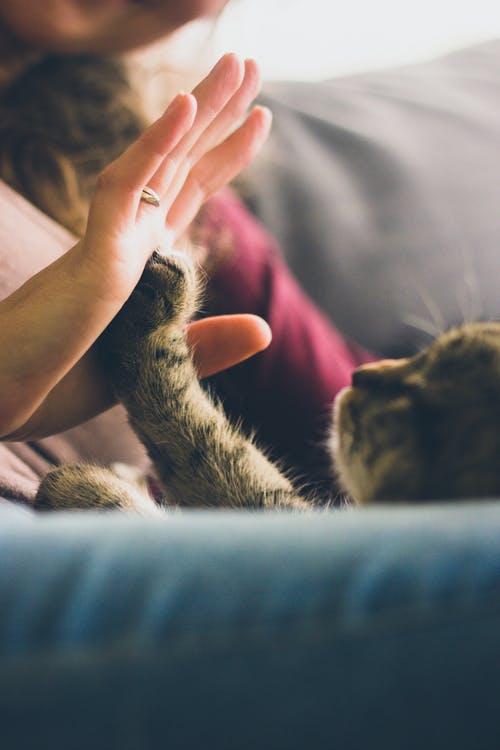 3.
Schedule a vet appointment
. Now that you can carry the cat, it's time to schedule a
vet appointment
ASAP to check the cat's health. Your cat will need vaccinations, and you will want to have him or her neutered or spayed, so there are no kittens in the near future. You can register or
microchip your pet
in case he or she gets lost. Make sure you give the vet your email address so you can communicate easily!
If the cat has been living on the street for a while, he may have worms, fleas, or other parasites. Your vet can prescribe a topical or oral treatment for these issues. Eye infections are also common and may be treated with an ointment like
Terramycin
.
4. Groom the cat, if needed. Most cats are excellent groomers, keeping themselves nice and clean with no assistance. However, there are exceptions, and some cats may need assistance and cat care. You can help your cat groom itself by removing knots and tangles in her fur with a pet comb or brush. You may also need to give the cat a bath if he or she is particularly dirty.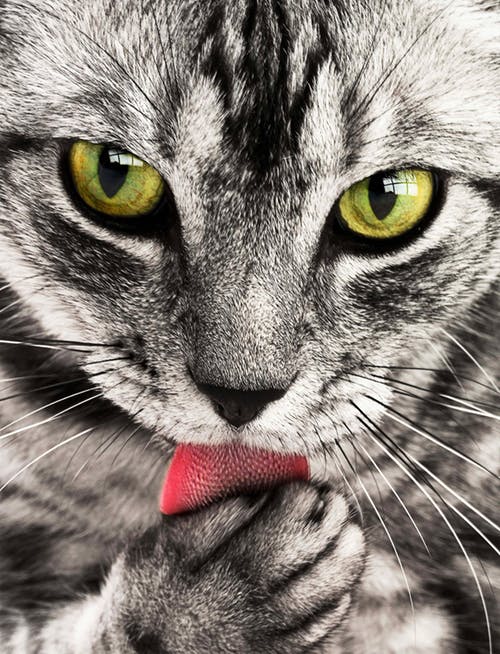 Your cat will likely be resistant to a bath, especially if he or she has never had one before. You should take a few steps to prepare in this situation. First, lay a towel or non-slip mat on the bottom of the tub; it helps your cat feel more secure.
Second, remember to only fill the tub with a few inches of warm water. Third, wear long sleeves and pants to protect your arms and legs from possible scratches. It's also a good idea to play with your cat before the bath. This helps the cat feel safe with you, which may make him or her less likely to panic.
5. Enjoy your new pet! Now you get to enjoy the fun part of pet ownership. It's time to play and snuggle with your new kitty. Pretty soon, you'll be best friends. Your new cat now has a cat home! Decide whether you want your new cat to be an inside house cat or outside cat. If indoors, make sure it has a clean litter box to use!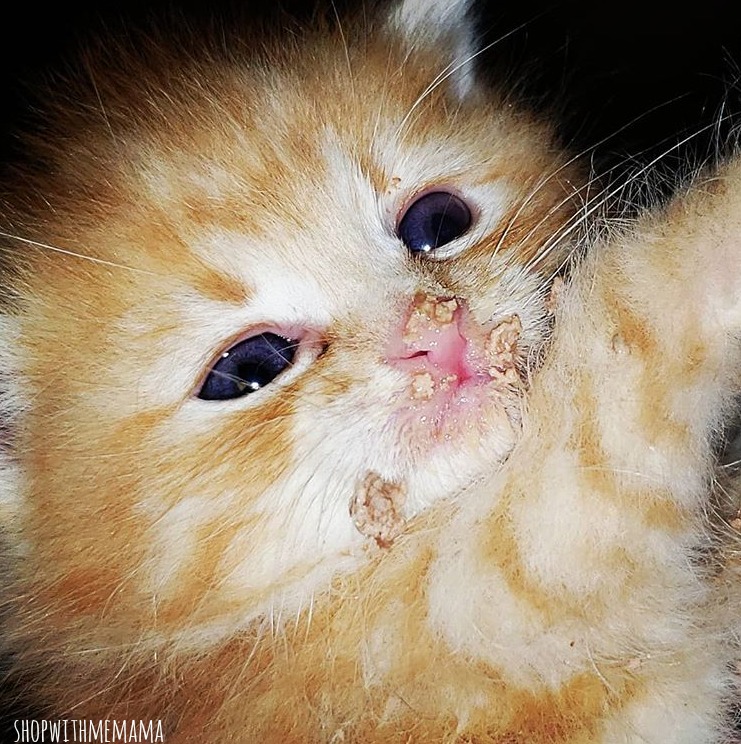 If they will be an outdoor animal, make sure they have a door or some way to come in, if the weather gets bad. And, don't forget to give him/her a name! Taking in a stray cat is actually pretty nice!
And, don't forget to give him/her a name! And, don't forget to share your new bundle of joy with friends on Facebook Twitter or any of your social media pages! So fun to brag about them and share them!