Congrats to Carol Bondell
*Product received. Opinions are mine. This post includes my affiliate link.
Going back-to-school can be hard on the kids and on parents! So much preparations go into getting everything ready and organized. Making sure all of the school supplies are purchased, new shoes, backpacks and socks too! Blah! I get a headache just thinking about it all..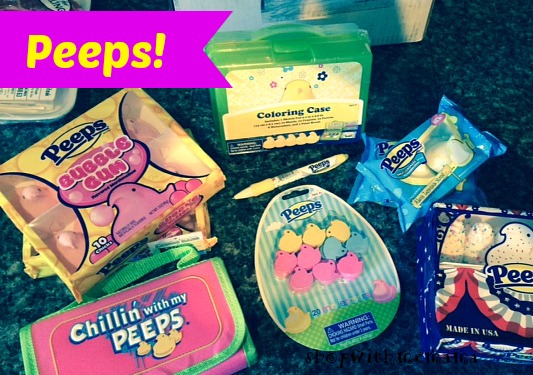 So, making back-to-school fun, is something I am pretty good at 🙂 This year, we are going back-to-school with  PEEPS & COMPANY®! I received a super cute package of Peeps goodies!
The package included the following:
PEEPS & COMPANY Pen 
20 Count PEEPS Eraser Set 
PEEPS Coloring Case Art Set 
Chillin With My PEEPS Lunch Bag
My kids and their friends certainly enjoyed the Peeps and they loved using the Peeps Coloring Case Art Set! That was a huge hit! Lots of creative minds that day!
I had no clue that Peeps made so many products! I just recently also spotted that Peeps makes Peeps Halloween Pumpkin Treats
!! ADORABLE!!! I also did not know that they made so many yummy flavors of Peeps! Our favorite one was the Bubble Gum Peeps!!!
Buy
You can purchase all the Peeps products you see above (and more) online at https://www.peepsandcompany.com/
Win!
One lucky person will receive two trays of each summer item – 2 sweet lemonade, 2 bubble gum and two vanilla crème Peeps!! YUM!
How?
Easy! Just use the RC form below! GL!