If you are always on the go like me then sometimes it is really nice to be able to grab your bag and just go out the door! It is nice to just wear the slippers you have on your feet and go! But a lot of 'slippers' are too slippers-looking (is that a word? Probably not...). And at times you might feel like you are going to shop at Walmart. However, there is a brand that makes slippers to shoes! The brand is Green reactives and they are stylish and look nothing like a pair of slippers.
They look just like shoes you would wear out and about running your errands. BUT, they are comfortable like a slipper! Say what? Yep, it's true and I have a pair, wear them ALL the time AND I love love love them!
I received the JADE Suede Faux Fur Lined Clog Green Reactives to review about 2 weeks ago. And? I have been wearing them ever since! I have actually worn them out several times too.
However, if you are against wearing your house shoes out of your home because of germs, you can buy a light that sanitizes your shoes (or whatever you want it to sanitize) from Amazon. They are inexpensive. I use this one for my shoes.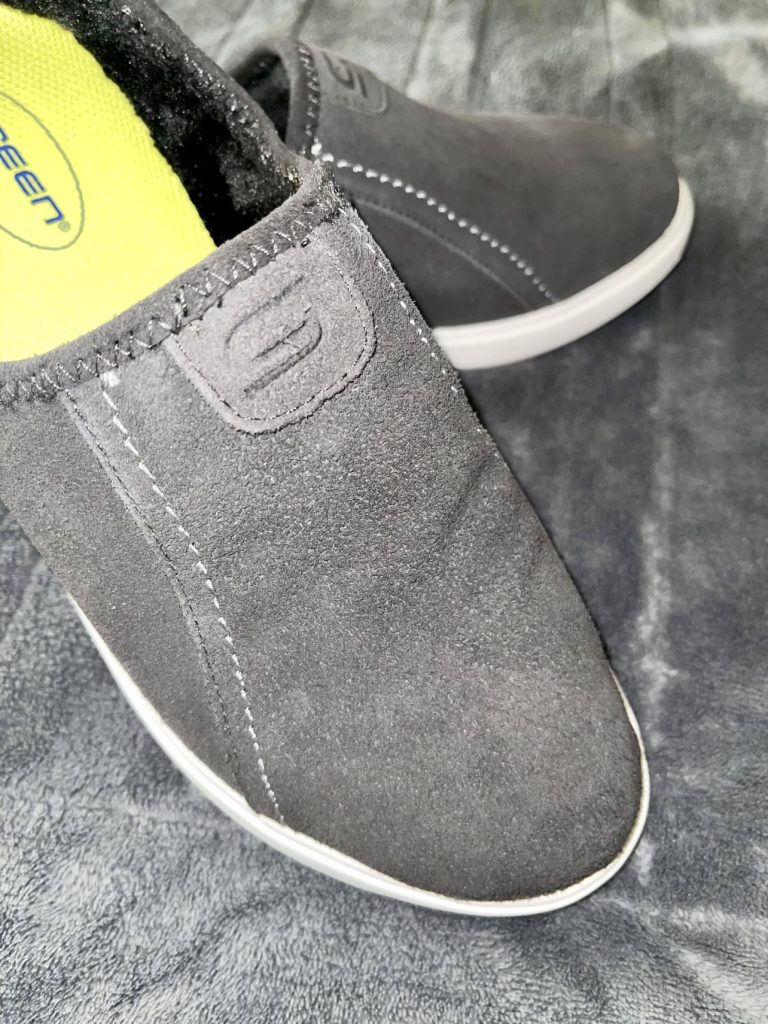 Slipper to Shoes? Green Reactives Offer Both!
The JADE Suede Faux Fur Lined Clogs that I received are super comfortable and fit snuggly at first, but become more roomier and stretch as you wear them. I like to wear puffy warm socks, so I could have sized up (check the size chart here to find your perfect fit).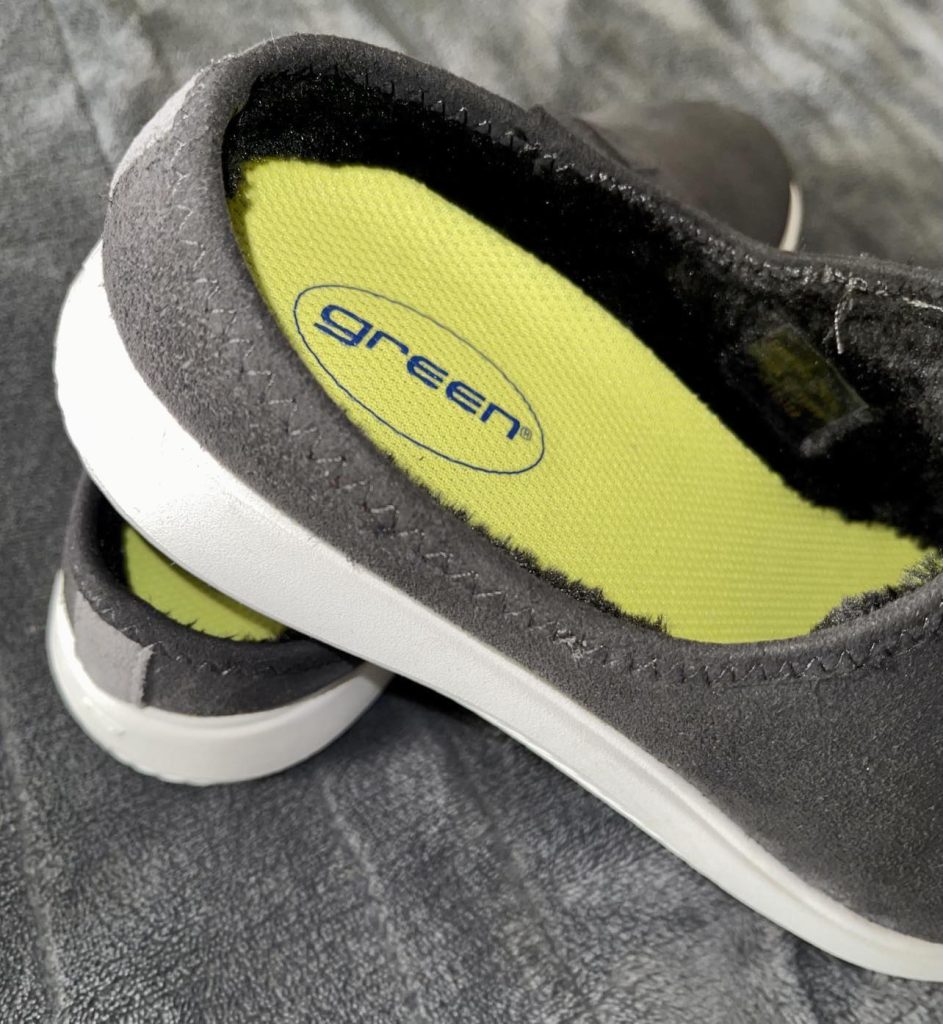 But, when I wear them with normal socks (or barefoot) they fit me perfectly. The bottom part of the shoe is made with special materials that help your feet absorb shock and are long-lasting. So, your feet are always comfortable.
They also have great traction and grip on surfaces really well (except tile with water on it! I learned the hard way!). They are well made and I love the style and color! They are really fashionable and trendy.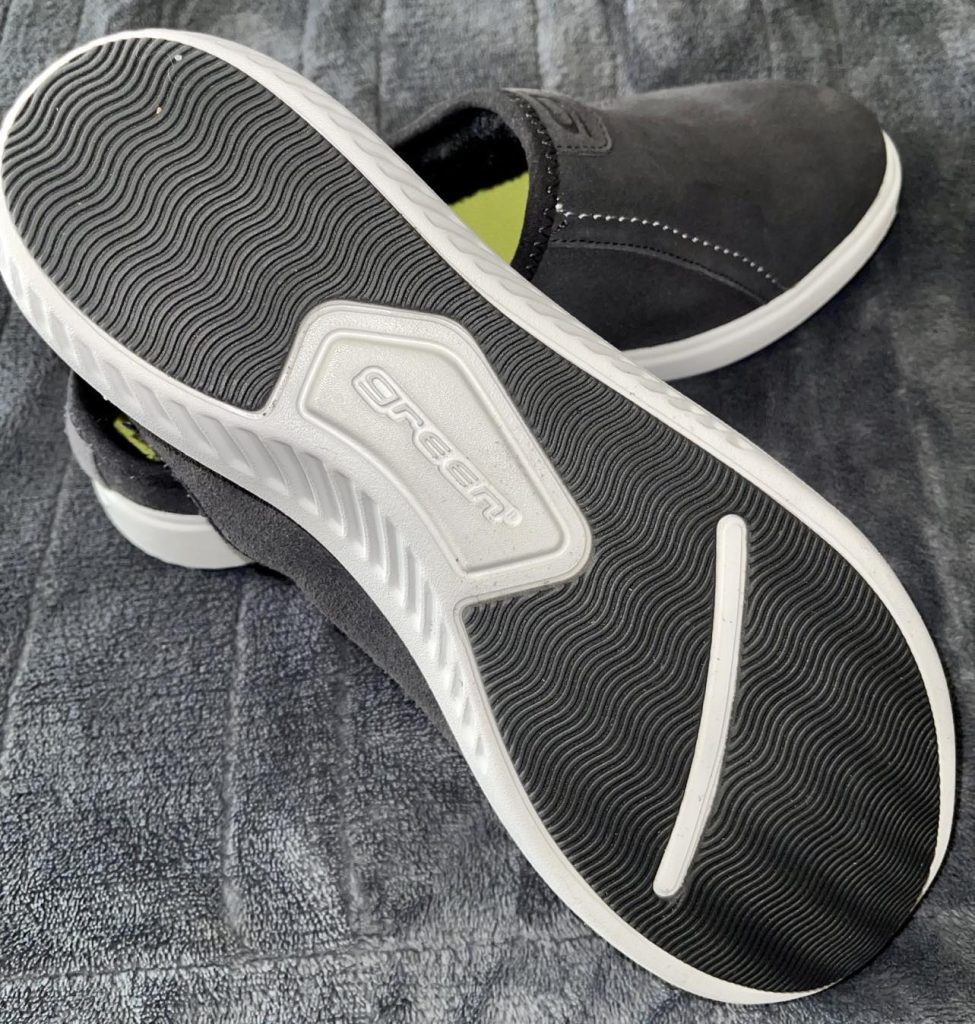 These clogs come in the color night suede with a white midsole. They go with anything I wear whether it is with a pair of jeans or leggings. As far as I know, nobody has guessed they would be house slippers for home use. They really are stylish and cute!
Green Reactives Are Good For You And The Environment
The shoes are also eco-friendly and are made with innovative, sustainable materials. which means they're good for the environment (and you). Their goal is to make shoes that are light and comfortable, so you feel good when you wear them.
They started Green because they wanted to make shoes that made people feel good. But they didn't want to stop there. They also wanted to make shoes that tread lightly on our planet.
So they use renewable and recycled materials in their shoes. They manufacture them responsibly. And they even ship them in environmentally friendly packaging.
When you wear greenReActives® shoes, you're helping the environment by reducing the number of plastic bottles that end up in landfills or oceans. These shoes are made with special materials that are recycled from plastic bottles (I was so happy to learn that!).
The top part of the shoe is made with soft, knit uppers material from recycled bottles, so crazy to learn that. The inside of the shoe is made with recycled material that helps keep your feet dry with the breathable footbed.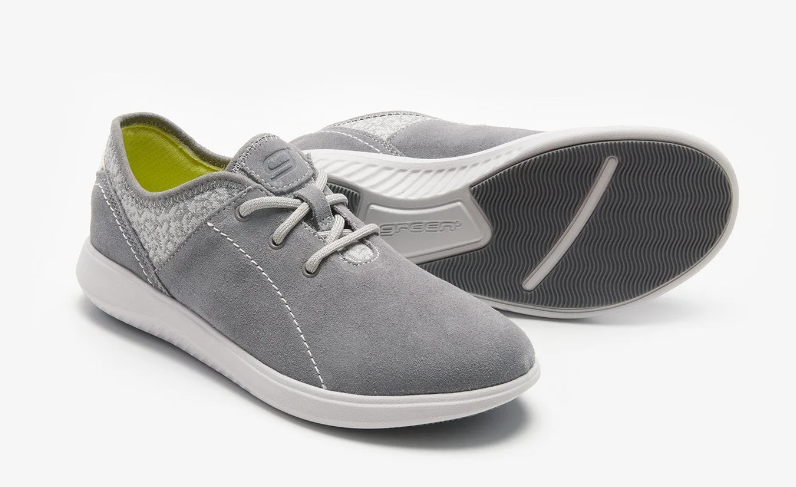 The bottom part of the shoe is also made with eco-friendly materials that help your feet feel good. Even the shoelaces are made from recycled plastics! How cool is that?!?
The midsoles contain renewable, bio-based EVA that contains sugar cane resin. It's light, flexible, and absorbs shocks well.
Even better, sugar cane absorbs and locks in carbon from the atmosphere as it grows, helping to reduce greenhouse gases. You can take the inside part out if you want to clean it or replace it. Makes cleaning these slipper shoe clogs super easy to do.
Eco-Friendly Features Of Green Reactives
*Each lined, knit shoe includes rPET materials from 1.5 bottles; each Berber and Faux Felt shoe is made with rPET materials from 1 bottle
*The cushioning footbed that wicks away moisture with its moisture-wicking linings and cradles your foot in comfort does it with 30% eco-friendly materials
*Laces are made from 100% recycled plastics
*Genuine suedes are made free of chromium and traditional tanning chemicals
*The box your shoes came in is made of 100% recycled paper, using no glue or cement, and printed with water-based inks
Green Reactives doesn't only sell the slipper clog shoes but they also sell other styles too. They make women's lace-up shoes (which might make a great running shoe!) and ankle boots too.
They are all stylish and I would totally wear any style they sell because they are all really fashionable, plus with the comfort of a slipper!
I have my eyes on their comfy-looking black sneakers next, because they are so cute! Comfort is ALWAYS a big thing for most people and these shoes don't skimp on the comfort!
The Green Reactives Story
When you're just lounging at home in your favorite sweats, you feel super cozy. But what happens when you need to quickly go walk the dog or meet up with friends? It can be a hassle to change into different shoes. That's why they created footwear that lets you take that comfy feeling from home with you wherever you go because these are part shoe and part slipper!
Green Reactives has been making shoes for about 50 years and they know a thing or two about casual shoes and slippers. They came up with three different styles of cool-looking shoes that feel just as comfortable as their slippers. They're perfect for both relaxing and being active. That's why they call them greenReActives®!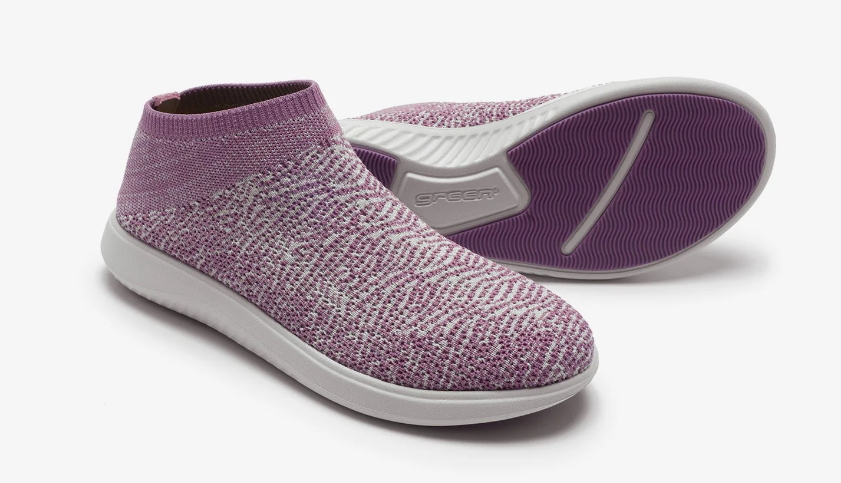 Free Shipping And Returns
Green Reactives offers free shipping and returns (in the US) which I thought was great! You have 30 days after you receive your item to send it back for a full refund.
Their customer service is always ready and willing to help with any concerns or questions you might have and are quick to reply. I love their site integrity!
I can tell they really care about their customers. Green Reactives are currently selling to customers in the United States and Canada. If you're outside these countries, please contact them at: [email protected].
Please note shipments to Canada may be subject to import duties and taxes (which are out of Green Reactives control). You can also read their privacy policy here (for your privacy preferences).
Get 20% Off!
Use the code: ENJOY20 for 20% off your order!
Shop!
​With all the 5-star reviews (which is the average rating) on their website, it is no wonder these Green Reactives shoes are so dang popular! You can check all the different styles of shoes they offer by visiting their website.
Win
One lucky individual is going to win a pair of the greenReActives® shoes! Yay!
Rules
The contest is open to US, 18+. The giveaway will end on November 8, 2023, at 11:59 PM. I am not responsible for lost or stolen mail. The winner promises to post a review with a picture on the sponsor's website after they receive their win.