Here's how you keep your beauty over time. As we age, our skin lost moisture and collagen, resulting in wrinkles, age spots, and dryness. To keep your skin looking young and healthy, it is important to follow a few simple tips and tricks. Below, you will find the most helpful tips to get your skin glowing this summer and beyond!
Here's how you keep your beauty over time
Beauty Tips | Makeup
Routine is everything when it comes to keeping your beauty. Everyone has their own routine or set of steps they take every day to achieve the best possible look.
Some use makeup primer while others use eyeshadow palettes, while still others use specific types of lotion. No matter what the individual preference might be, here are some things that should be kept in mind at all times when performing a beauty routine.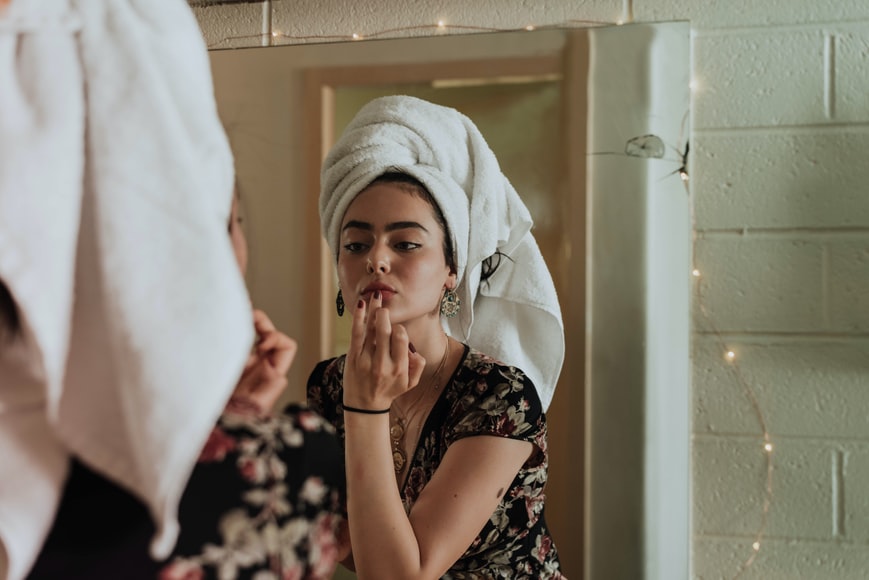 Take your makeup off every night
Taking your makeup off every night is critical for maintaining healthy skin. Women often neglect to take off their makeup, but they must do so every single night. Use a gentle cleanser and remove any excess dirt or makeup you have on your face.
Your skin is likely to become irritated if you don't cleanse properly. Not only can you irritate your skin, but you could also cause discomfort if makeup removal is rough or inconsistent.
An excellent solution to this isn't all that hard, as it entails applying a lot of makeup remover onto a pad and then gently applying the pad to the skin. We also recommend a double cleanse for most people, which entails using oil to dissolve makeup before using a regular cleanser.
If you tend to have oily skin, it's even more vital that you take your makeup off first and then cleanse your face afterward to avoid breakouts.
Give yourself time every morning and night for proper cleansing. Take enough time to carry out your beauty routine properly. Trust us when we say it's worth the extra time.
Consider cosmetic surgery
Some would argue that maintaining your beauty is about a lot more than just how you appear on the outside and that you should accept how you look when you're aging. However, that's not always what's best for the individual – we all have our different wants and needs.
If you're sure that you want to make a change, then you could try visiting a cosmetic dermatologist about the changes you could be making! There are many people who have cosmetic surgery to improve how they see themselves, and it could work for you too.
Moisturize regularly
Your skin is clean because you have been following a routine that includes removing your makeup at night; it's now time to make sure you are moisturizing.
Moisturizing regularly is key to maintaining healthy skin. Moisturizers do more than get rid of dry patches. They also help with the prevention of wrinkles and other problems that come along with aging.
Use a quality product that has been designed for your skin type and takes into account your age. Remember to moisturize your face right down to your décolletage (chest, breast bone area) and neck. Using a lower-quality moisturizer just on the face won't be as effective, protective, or hydrating for your skin.
Use SPF daily
Keep in mind that the sun damages your skin and can even cause you to get wrinkles at an early age. So it's essential to always wear sunscreen when going outside during the day and apply it before putting any other skincare product on.
Doing this will ensure you aren't exposing yourself to harmful UV rays and risk getting wrinkles caused by sun damage. The most significant cause of wrinkles and sagging skin is sun damage, so use a high SPF and always wear sunscreen, even in winter.
Hydrate to keep your skin tight
When the skin is hydrated, it looks tight and healthy. You will keep your skin looking younger by keeping it well hydrated. Drinking water is the best thing for the skin as fruit juice and flavored water contain sugar which breaks down your skin's collagen.
Don't worry about adding fruit to your water (unless you choose natural fruit juice), as you could benefit from its antioxidant content.
Your skin will be well-tight if you are adequately hydrated, which results in an overall healthier appearance. Make sure you drink plenty of water every day for a healthy complexion.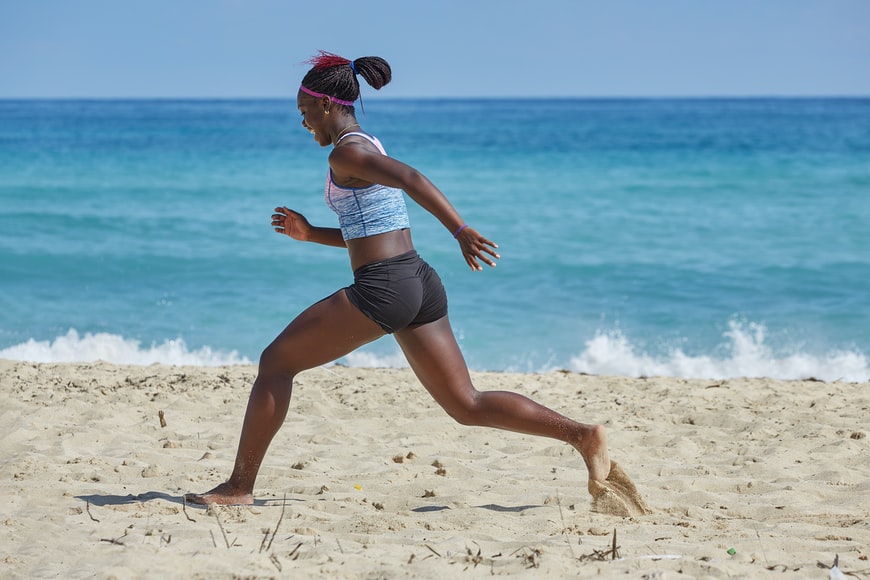 Exercise maintains your looks
Regular moderate low impact exercise is good for you and your face. Oxygenated blood rushes around your body to keep your skin fresh. If you aren't exercising at the moment, then it's time to start.
Don't forget that exercise doesn't need to be challenging, but make sure you are working up a light sweat with each session if you want quicker results.
Physical activity can help reduce stress. Try tai chi or yoga; they are both very good at improving overall well-being and reducing stress levels. Regular exercise also lowers blood pressure, cholesterol levels, and the risk of heart disease. It also increases mood, which helps keep away signs of aging.
Take skin vitamins
While fresh food and some sunshine should be enough for the body to maintain a healthy look, sometimes we need some help (especially in the winter months), so taking some supplements might help.
Skin vitamins are not just for the skin but also for the body as a whole. Vitamins A, C, and E are antioxidants that help prevent all kinds of cell damage which results in age spots, fine lines, and sagging of the skin.
If you aren't eating enough fresh fruits or veggies, consider taking a multivitamin or getting your blood tested to determine if you have any deficiencies that need to be made up with supplements. You can also support your long-term appearance with NAD IV therapy in Boise. NAD helps counteract the signs of aging by maintaining your cellular health and detoxing your body.
Now you've established your routine, let's talk about makeup and our makeup tools.
Choose makeup wisely
Please don't use cheap makeup as it will only cause problems later when you get older and wear less heavy coverage foundations.
It's crucial to pick a skincare product that will work well with your skin type and have rich, high-quality ingredients, so you get the best results.
If you have dry skin, choose a lightweight moisturizer that can still give lasting hydration to your skin all day long. Be sure to pick the right makeup, whether it be lipstick or foundation.
If you have large pores, stay away from creamy products, as they will cling to excess oil, making it even harder for you to use your favorite foundation or concealer without an adverse reaction.
The critical thing about makeup is to do your research, and once you have found a brand that suits you, your skin tone, and your budget, stick with it, and buy the entire range as it's likely that the products are designed to go together.
Clean your brushes
Cleaning your makeup brushes regularly is essential. Your brushes will be dirty from applying various beauty products throughout the day; that's why you need to clean them weekly.
Even if you don't see any dirt or oil on them, they still need to be thoroughly cleaned. Dirty makeup brushes aren't just useless but can also cause acne and distort the appearance of your products.
Make sure you regularly remove all of the old makeup that accumulates at the base of the bristles. It should come off quickly after soaking for about 20 minutes with shampoo and warm water Later. Never pull at the bristles because this could ruin them by snapping their base.
If your brushes are made of real or natural hair, which could mean human or animal hair, then it is okay to use regular brush soap or even baby shampoo.
Try not to get water inside the metal ferrule that holds the bristles together because this will cause problems later. If this happens, let your brushes dry out overnight and try using another brush for a few days. The advice also applies to makeup sponges and washcloths, in fact, anything you use on your face every day.
There's no denying that aging is a natural process that happens to everyone. But that doesn't mean you have to just sit back and let time take its toll on your skin. I hope this post has helped you in some way. If you want to add something to this post, please leave me a comment below! Thank you!