So, since it is sooo frigid out lately, at least here where I live, I crave hot meals. I love making things from scratch and that way my whole home smells delicious all day long! So, Homemade Chicken Noodle Soup Recipe is one of my specialties 🙂
So, if you are going grocery shopping, make sure you pick up the ingredients to make this delicious and healthy homemade chicken noodle soup! You won't regret it, promise! Grab my free grocery list printable below, print it out, and take it with you to the store to make buying these ingredients a cinch!
When you are having body aches and you think you are coming down with a cold or flu, this chicken noodle soup recipe will have you feeling yourself again quickly! It is not only really good for you but tastes so good too!
Homemade Chicken Noodle Soup Recipe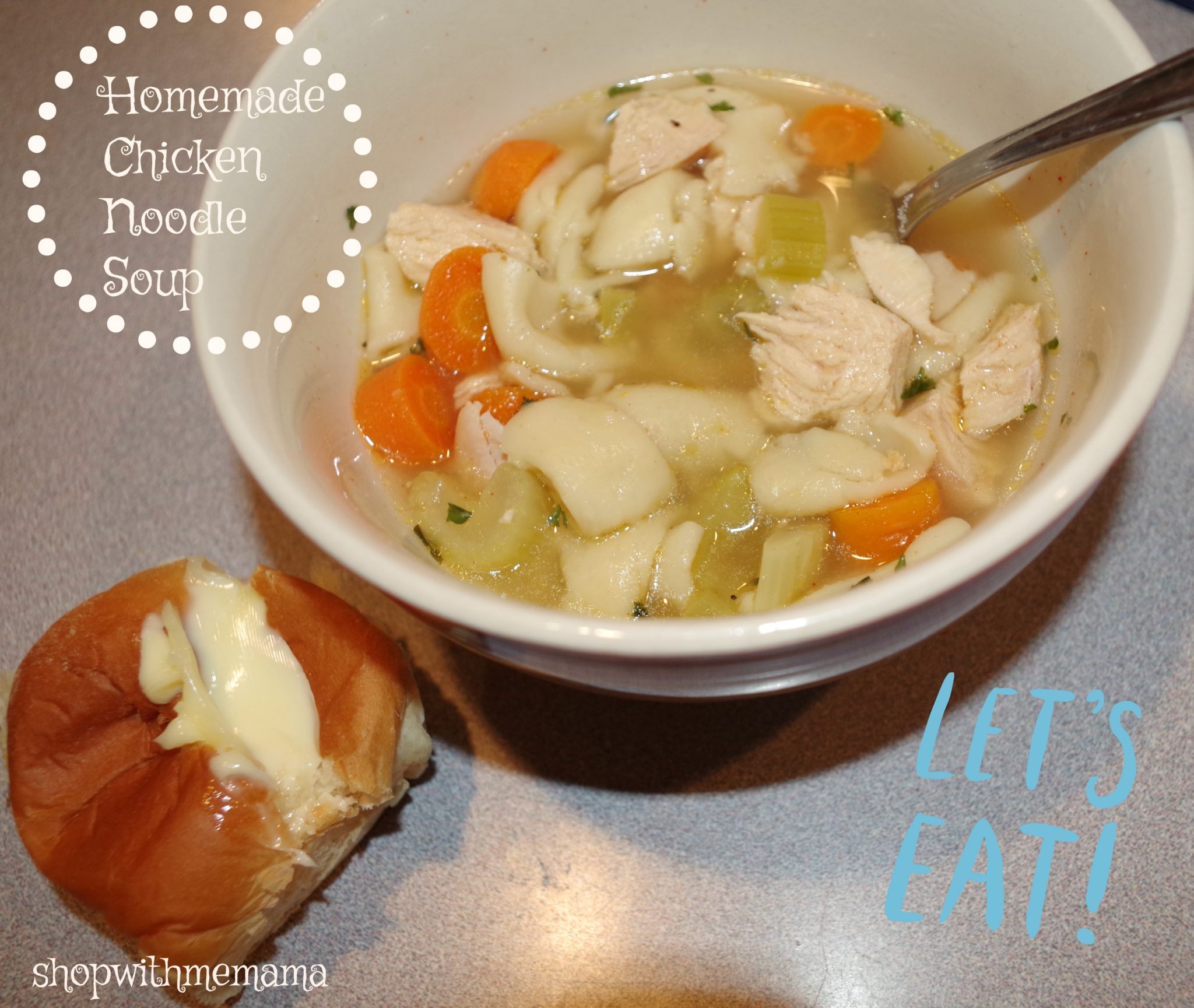 How I Make Homemade Chicken Noodle Soup Recipe
1 box of chicken broth
2 cups of water
2 chicken bullion cubes
1/2 onion
3 celery stalks
2 handfuls of baby carrots chopped
a can of cut-up mushrooms (or you can use fresh ones)
Johnny's salt to taste
a spoonful of garlic (I use it from a jar, that I get in the produce department of the grocery store)
Egg noodles, about 1/2 of a bag
Chicken breast, cut up really good (usually I use about 2 breasts to feed a family of 4, lol, that sounds hilarious, doesn't it/? :) )
You can throw it all in a slow cooker for about 4 hours on high, or you can cook it on the stovetop. I use the slow cooker 🙂
I usually serve this up with hot rolls (Rhodes Rolls are my all-time favorite, you can find them in the frozen section of your grocery store) OR you can bake some homemade french bread! YUM!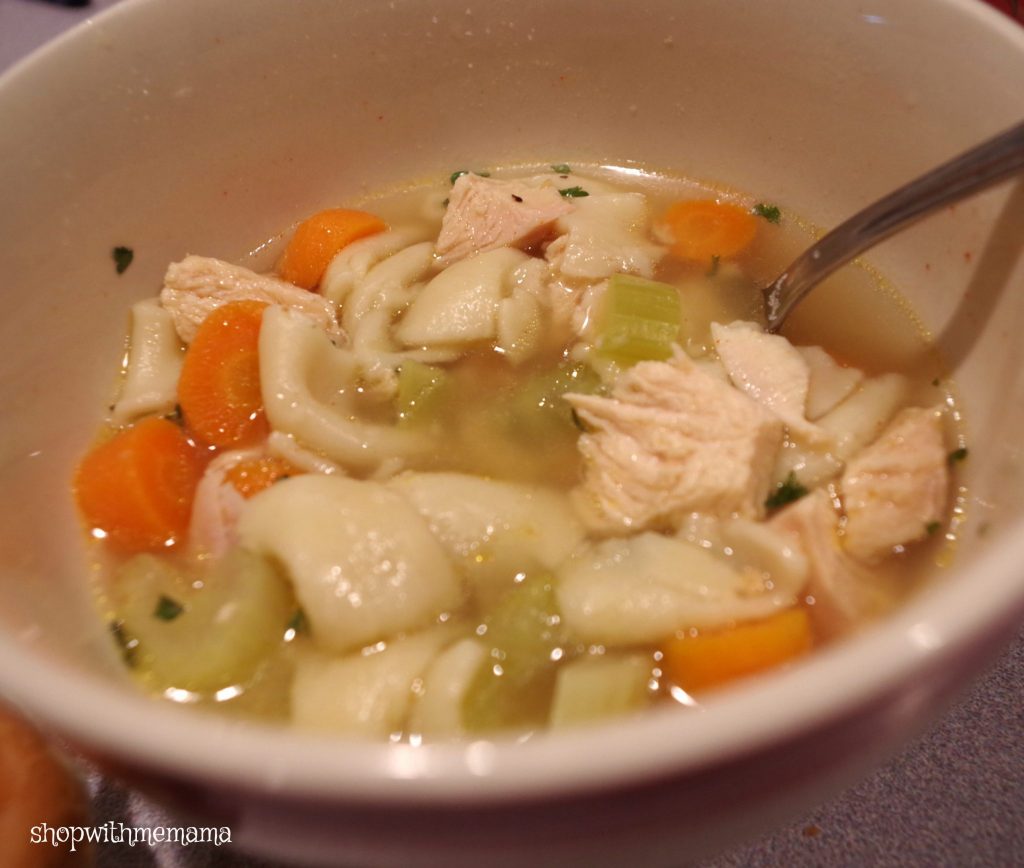 My whole family loves my Homemade Chicken Noodle Soup Recipe and it is HEALTHY!!! Let me know if you make it!
Free Printable Grocery List!
Click the image below or CLICK HERE to download and print your grocery list!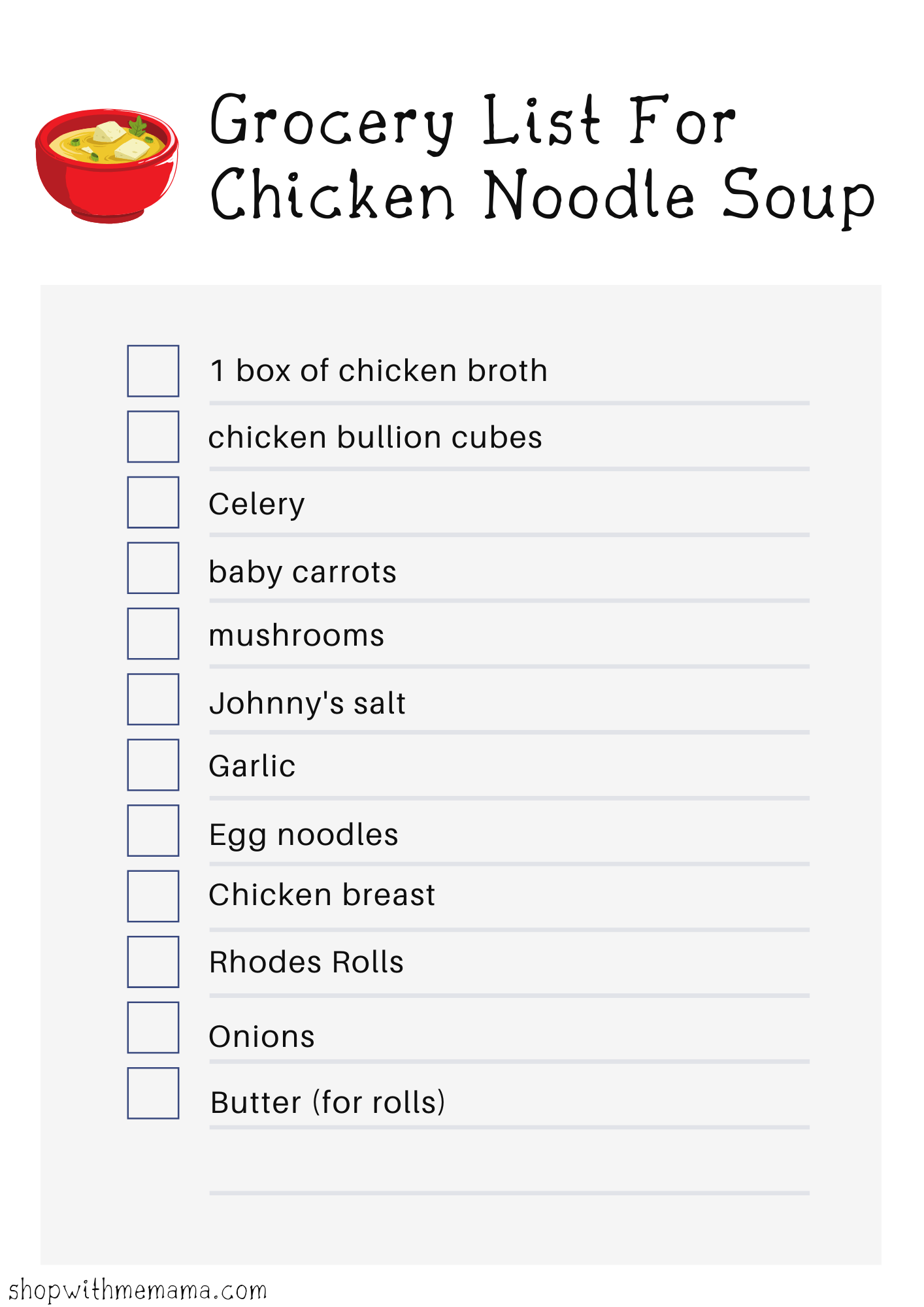 PIN IT!