This post is all about How Busy Real Estate Moms Can Increase Productivity in Less Time. As a busy mom, you don't have much time on your hands. All of us real estate moms are constantly juggling different responsibilities and tasks. There is never an ideal amount of time for an assignment, whether in the office or at home.
When it comes to productivity, you need to get things done as efficiently as possible. This means plenty of ways to increase your productivity so that you no longer feel like you're drowning in work. So how can a busy mom rise productivity in less time?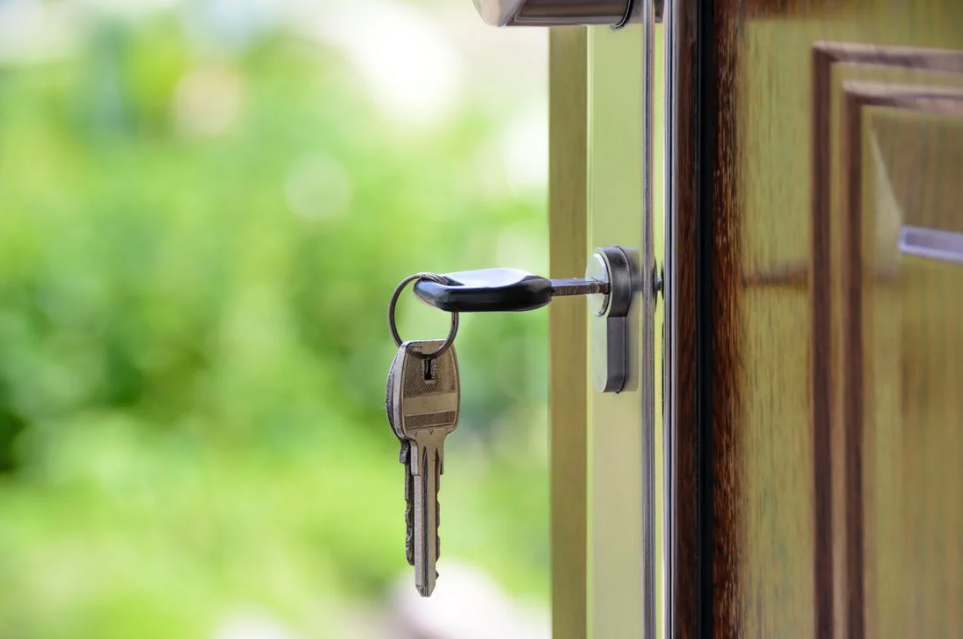 How Busy Real Estate Moms Can Increase Productivity in Less Time
Focus on Only the Highest-Priority Tasks
The Pareto principle also referred to as the 80/20 rule, is an idea that was first introduced in 19th-century economics. It states that the unequal distribution of resources can explain almost all observed phenomena. In other words, roughly 20 percent of the factors directly impact 80 percent of results.
At first glance, a mom who works in real estate might not see much value in this principle. But as with any job or career path, there are always ways to optimize processes and get more bang for your buck. The Pareto code helps us do just that by identifying the essential few activities with the most significant potential to deliver results.
Delegate as Much as Possible
The following are ways in which duties are delegated in real estate:
1. Plan Before You Delegate
Before you delegate, create a list of responsibilities you'd like to hand off. Then, decide which ones are within your agent's scope. You need to know your time and skillset. This will help you determine which items to delegate and what to keep in your agent-client responsibilities.
2. Define Exactly What You Want to be Done
Before you hand a responsibility off, you must be clear about precisely what you want to be done. This is true, especially if you hire a virtual assistant (VA). Alternatively, if you are delegating to family or friends, you need to provide precise instructions. Otherwise, there will be miscommunication and frustration.
3. Do the Research
Look for someone who has the skillset and education for the job. You also want to find someone who has experience in your industry. Additionally, you want to ensure that person has the right personality and work ethic to complete the task. There are many online resources for finding and hiring the right person for the job.
4. Hire a Professional
When you hire a professional, such as an accountant, real estate attorney, or marketing consultant, you are spending money. Therefore, you need to be sure that the cost is worth it. Before hiring a professional, make sure you are delegating only tasks you could do yourself but that you don't have time for.
5. Set Expectations and Hold Everyone to Them
If hiring a professional, you should have clear expectations of the work they will do and the time frame it will take. When you are clear about the expectations, it allows you to hold everyone to that standard. This lets you know if you are getting what you paid for and how long it takes.
Use Automation
The following are some ways that can be used to create an automation in real estate moms:
1. Lead Management Automation
The best real estate agent software automatically imports your leads from all sources and immediately adds them to a centralized lead management database. You don't have to log your tips manually – the system does it for you.
This allows you to organize your information, follow up more quickly with them, and manage your sales pipeline more effectively. Real estate agent software should let you customize which fields and lead sources are automatically imported into your lead database.
2. Marketing and Advertising Automation
The real estate marketing application gives you the ability to create real estate marketing campaigns, publish social media posts, and track your results. Real estate agent software can help you create and manage your email campaigns. You can upload your lists of contacts, write your marketing emails, schedule them to be sent out automatically, and track how many times they're opened.
3. Calendar and Scheduling Automation
Real estate agent software can let you create new appointment events and view your calendar from one place. It can help you invite other agents and staff members to appointments, collaborate on shared events, and add notes to your calendar items.
Work in Defined Periods and Stick to Them
As a working mom, you might feel like there aren't enough hours in the day to get everything done. But there's no denying that working as a real estate agent has challenges – especially when managing your time. Here are some things you can do to make things easier on yourself:
1. Define your work hours
When you work in real estate, you may not have a schedule for your work hours. This can make it hard to plan for time off as a parent. Before starting your job, define the times of day you will focus on your career and the hours you have set aside for spending time with your family.
2. Make a to-do list
Creating a to-do list can help you work around your family's schedule. This can be helpful if you have to be at home during the day with your kids or if you have other responsibilities outside of work. Working in real estate can be very rewarding, but it can also be stressful at times. Keeping a to-do list can help reduce stress and help you stay organized and focused on your work.
3. Say no to meetings and events.
You will often be invited to business events and meetings as an agent. But it can be hard to turn down these invitations if you are a parent. It's crucial to balance your work and personal life and make time for your family. It can be hard to say "no" to these events and meetings, especially if you are new to the industry. Your co-workers and fellow agents often want to get to know you and may like to invite you to events.
Add Buyer's Agents
The real estate business is highly competitive and challenging. Real estate agents must go above and beyond to remain relevant, productive, and profitable to stand out from the rest in such a cut-throat market.
If you're a real estate agent looking for ways to take your business to the next level, adding a Buyer's Agent can increase your production by as much as 30 percent.
A Buyer's Agent works exclusively for homebuyers, providing them valuable insight into the local real estate market. With this blog post, you will learn how adding a Buyer's Agent to your real estate business can help you increase sales by 30 percent or more within the first year of implementation.
Working from home can be a tremendous advantage for busy real estate moms. It can free up a significant amount of time that would otherwise be spent getting to and from the office, keeping up with the daily commute, and dressing appropriately for work. However, working from home also has its drawbacks.
You have no one to crack jokes with over your cubicle wall, no water cooler buddies to chat with during a break, and no colleagues to pitch ideas to when your brilliant new plan pops into your head at 2 a.m. So how do busy real estate moms increase productivity in less time?
The following are some tips and tricks to help you: Come up with a clear plan before you begin your work day. Set aside specific times to respond to emails, texts, and phone calls.
Stay hydrated and eat healthy snacks throughout the day. Take advantage of cloud storage. Use apps that can save you time and help increase productivity. Don't be afraid to delegate some tasks to others.