This post has some helpful tips on How Pet-Owning Families Can Make Spring Cleaning Less Stressful. It's that time of the year again to get rid of the old and bring in the new. Indeed, spring cleaning is an essential ritual for any family that's looking to declutter and organize their home. One moment, you're sweeping up your kids' toys. The next moment, you're clearing out your own closet. And while you can certainly manage the mess by setting clear house rules with each member of the family, there's an added challenge if your household has a pet.
As much as you love your fur baby immensely, you can't set the same clear boundaries with them as you would with your partner or children. Though you can train your pet to do certain things, such as relieve themself in designated potty areas, some things are out of their control, such as how much fur they may shed daily. It's also up to you to come up with a way to keep your animal companion's PrideBites custom martingale collars and leashes off the floor or other horizontal surfaces of your home.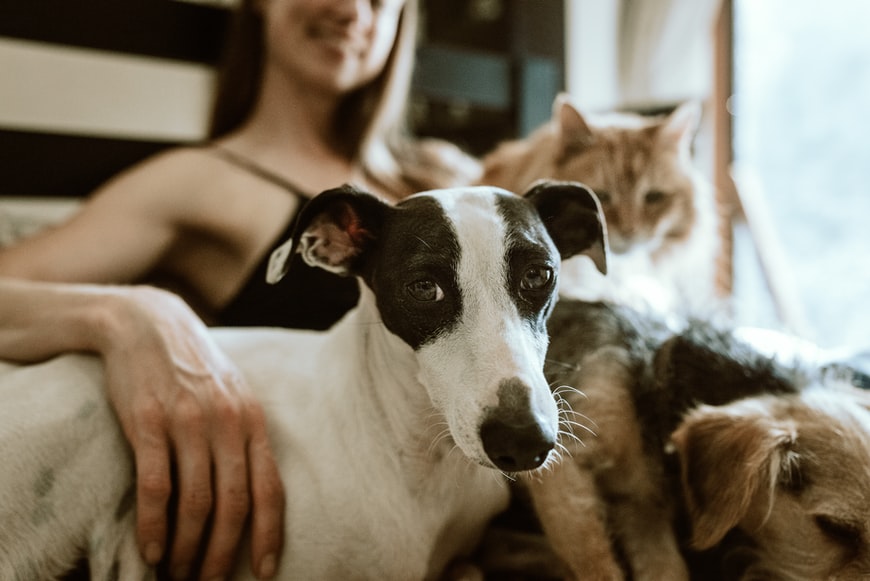 Here's How Pet-Owning Families Can Make Spring Cleaning Less Stressful
Fortunately, when it comes to spring cleaning, it's not completely impossible to get the job done as a pet owner. And you don't have to stress out about it every year, either. There are a few simple things you can do in advance to make the job much easier for yourself. Curious? Read on:
Before You Start Spring Cleaning
Prepare Your Cleaning Materials Ahead of Time
Before you get started organizing your home, you'll need to prepare the necessary products first. It will really save you a lot of trouble if you invest in pet-friendly cleaning tools and items from the get-go. Doing so means you won't have to run to the store in case you've run out of a certain cleaner or can't find a particular tool you need.
Ideally, you should also have duplicates of all these items in every room. That way, you won't have to run back and forth between rooms just to retrieve and put away your cleaning supplies.
Choose Pet-friendly Cleaning Tools and Supplies
Remember to mind your pet's well-being when choosing what tools and cleaning supplies to purchase or make yourself. It may take a bit of time and effort, but doing all this in advance means you won't have to worry about putting your furry friend in harm's way as you tidy up.
Make sure you don't use any cleaners that contain chemicals that can be harmful to animals, like ammonia-based solutions. You should also avoid using any cleaning tools with small parts that might fall off and which your pet could choke on.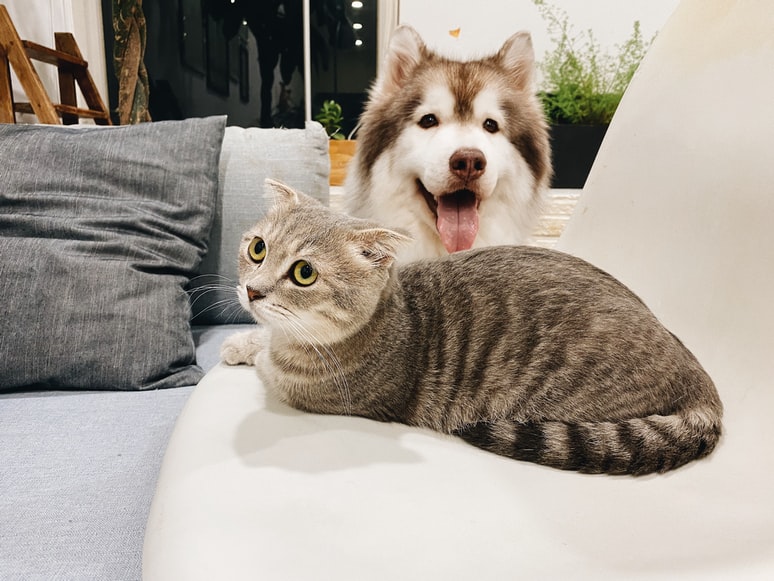 Invest in Cleaning Tools Specifically Designed for Pet Owners
If possible, it's best if you buy tools that are specially made for cleaning up after pets, as they'll make a lot of cleaning processes much quicker and easier. While using DIY solutions isn't necessarily a bad idea, sometimes they can take more time and effort when compared to using a tool specifically made for the job.
For example, instead of trying to use a strip of duct tape wrapped around your hand, you may want to buy a super sticky lint roller to remove your pet's shed fur from your furniture. There are even vacuum cleaners that are specifically designed for effectively sucking up pet hair from all the surfaces in a home.
How to Make Next Year's Spring Cleaning Less Stressful
Set Up a Catch-All Organizing System for Your Pet's Items: How Pet-Owning Families Can Make Spring Cleaning Less Stressful
Developing a centralized system that all family members can get on board with is key to maintaining a clean and tidy home. But while you can come up with some general rules that everyone can stick to, you'll all have to help in keeping your furry friend's items from being strewn all over the place.
One cost-efficient way to organize your pet's items is by setting up catch-all baskets around the house. This will allow you and your family members to easily pick up your pet's toys and accessories put them in a room's designated basket until you can return them to their proper places. This will greatly reduce the time and effort needed to go back and forth between your main pet product storage system and the other parts of the house.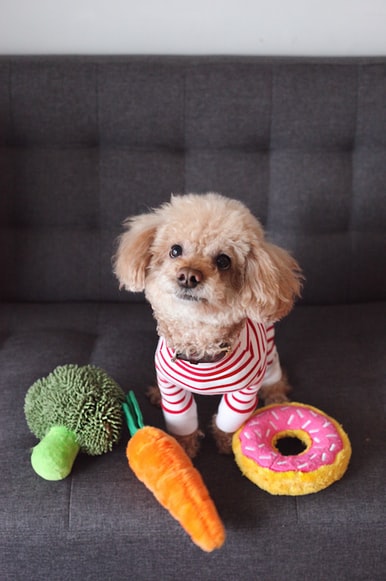 Invest in a Mess-free Pet Food Bowl and Placemat
Any messes your fur baby makes while eating or drinking tend to stick and set on your tiles, furniture, and other household items when left for too long. Ants and other insects may also gather around spilled food or uncleaned litter. It can be difficult to remove stains and dirt after long periods, much less eliminate pests. All these can may make you dread your annual spring cleaning schedule.
That said, setting up some simple preventive measures is much better than having to spend hours scrubbing these messes off with harsh chemicals once a year. One way to mitigate your furry friend's messy eating is by investing in pet food bowls that don't slide around the floor or topple over.
You can also purchase pet food bowl placemats that can catch any spills or food in case your fur baby's an especially rambunctious eater. When your pet is done with their meal, just clean off the placemat and place it back on the floor. Most pet placemats are machine washable, too, making maintenance a cinch. If possible, try buying two to three placemats so you can use them in rotation.
At the end of the day, freshening up a pet-friendly home doesn't have to be stressful. Make your yearly spring cleaning ritual much simpler and hassle-free by trying the tips above, and you, your family, and your fur baby will thank you for it!