Imagine having a service contract that covers the entire contents of the home. Although no company has come out with a product of this type, a home warranty comes close in many respects. Similar to a service contract many buyers purchase when they acquire a new appliance or device, a home warranty will cover repairs for items listed in the contract and replace them when necessary.
However, not every homeowner needs this level of protection. How can a homeowner know when they need to buy a home warranty? Consider the following things as you go to make this decision.
How to Determine if You Need to Buy a Home Warranty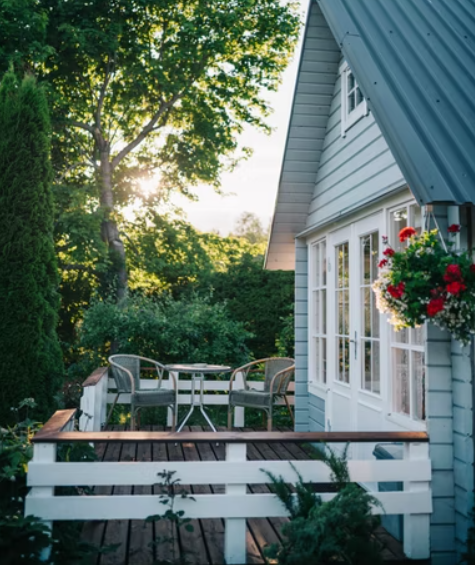 What Resources Are Currently in Place?
Many homeowners already have coverage on various appliances and systems within the home. For instance, newly constructed homes typically come with a one-year warranty on appliances and household systems. In addition, most states require builders to provide a warranty on the structural elements of the home for a period of up to ten years. Homeowners need to know if they have this coverage in place before purchasing a home warranty.
Finally, purchases made with a credit card often come with a warranty beyond that provided by the manufacturer. Learn whether this is the case on appliances in the home, as a warranty may not be needed. If purchasing a home with previous occupants, ask if any home warranty in place will transfer to the new owner.
Ask the Seller to Provide a Warranty
If the home doesn't have a warranty in effect, ask the seller to purchase one as part of the sale. Many buyers choose this option now, as they want to know they are protected from costly repairs. However, they are investing in the home and don't want the added expense of purchasing a separate warranty. By making a warranty part of the sales contract, they get the best of both worlds.
Purchasing a Warranty
Before purchasing a home warranty, review the fine print. Most warranties provide coverage for the interior electrical system, major appliances, and indoor plumbing. Nevertheless, the warranties come with exclusions and limitations the buyer must know about. For instance, the ice maker that comes with the refrigerator typically isn't covered. However, an icemaker is often the first thing to break in the refrigerator. In addition, consider the age of the home.
Older Homes
When purchasing a warranty for an older home, understand that the warranty doesn't cover pre-existing conditions. If the previous owner failed to maintain the appliances or systems, the warranty company isn't required to pay for repairs or replacements. The same holds if an appliance or system wasn't properly installed or if the appliance or system failed as a result of normal wear and tear.
Furthermore, buyers must know the warranty company determines whether to repair or replace the appliance or system, not the owner. In addition, it may cover only a portion of the cost, taking depreciation into consideration when determining how much the company will pay.
To avoid issues when purchasing an existing home, require a home inspection prior to completing the purchase. Many lenders won't provide funds for a home until the inspection is complete. Once any problems with the household systems and appliances have been identified, begin negotiations with the seller. They may be willing to pay for all or part of the costs to replace the failing systems and appliances. Once these repairs have been made, the buyer can purchase a home warranty knowing all systems and appliances in the home will have coverage.
For those appliances that remain in good working order, determine the average lifespan of each one. This provides information on how soon the appliance may need to be repaired or replaced. The National Association of Certified Inspectors maintains a chart of the average lifespan of major household appliances, which provides a good reference for home buyers.
New Homes
As mentioned previously, new homes come with a warranty covering the appliances and household systems. However, a homeowner might wish to purchase a warranty when they close on the new construction. The extended warranty then goes into effect when the builder's warranty runs out. This provides the new homeowner with peace of mind, as they won't have a major household repair to pay for in the first few years of homeownership.
Who Purchases the Warranty?
Homebuyers often assume they must purchase a warranty. However, anyone involved in the real estate transaction may buy this coverage. This includes the buyer, the seller, a real estate agent for either party., or the title company. People might believe they can only make this purchase when buying the home, but an existing owner may choose to invest in a warranty after living in the residence for a period. Nevertheless, a buyer or other party to the real estate transaction may find they get a discount if they buy at the time of closing or within 30 days of closing on the sale.
Is a Warranty Needed?
Homeowners often question whether they need a warranty. An easy way to determine whether this is a wise purchase involves learning the cost of average repairs for the different household appliances and systems. Compare these costs to the annual cost of the warranty. Next, research the prices of new appliances. Homeowners who love luxury appliances often find the warranty serves as a smart buy.
A Warranty Alternative
Homeowners who remain unsure of whether a warranty meets their needs should establish an emergency fund. Money from this fund may be used to pay for repairs to or replacement of household appliances and systems. Set aside money each month to cover these expenses. Over time, it becomes easier to see if a home warranty will be beneficial or if the coverage currently in place is adequate.
When determining whether a home warranty is needed, each homeowner must consider their unique situation. What works for one person may not be appropriate for another, so there is no single answer as to whether a home warranty is required. However, additional coverage is always beneficial when something breaks down in the home, so keep this in mind as you make your decision. Your home is an investment in your future and needs to be protected. A warranty is helpful to ensure it is.