There are just some appliances that your kitchen absolutely needs. We're not talking about the big-ticket items, like a fridge or a range. These appliances are sometimes overlooked by homeowners and designers, mainly because they think they don't need them or the appliance is forgotten altogether! Whether you're renovating your kitchen or you're wondering how you can enhance it, even more, we have the top 5 appliances that your kitchen just can't go without.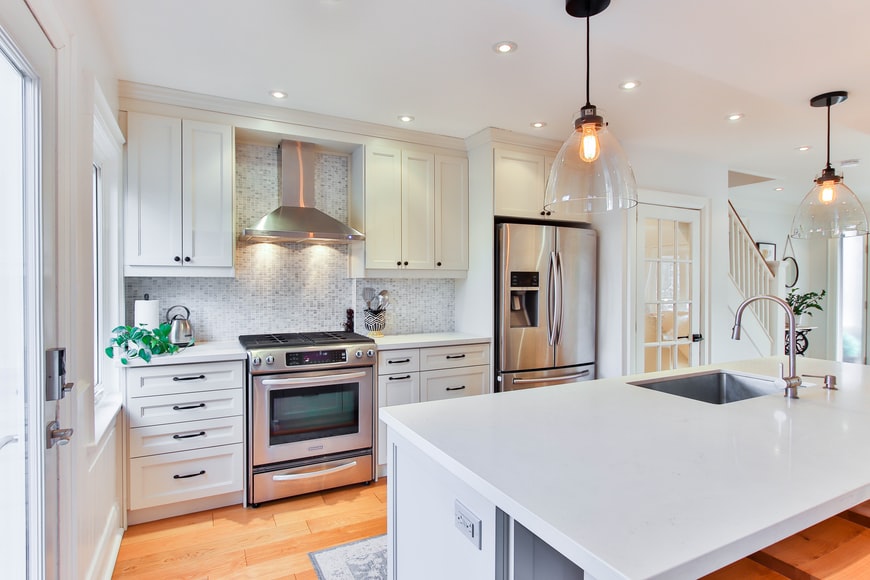 5 Appliances Your Kitchen Needs
First, You Need a Microwave
Reheating leftovers. Thawing frozen meat. Melting butter. There are endless reasons you need a microwave in your home. While some people believe they can forego this handy appliance, many people find that they miss out on speed, efficiency, and convenience. For example, when you use a microwave to reheat leftovers or melt butter, you're saving yourself an extra dish to clean. You don't have to lug out the pot or pan in order to just quickly reheat a bowl of soup.
You might think, "well, if I use a microwave to reheat my food, it will lose its texture." This can be the case for a lot of food items, like pizza or crispy pies. But you're in luck. New microwaves on the market factor this into their designs and are built to ensure that your crispy chicken strips don't turn to mush. You just need to look for microwaves that have a crisp function or a crisping pan.
Never again will you have to worry about taking the meat out of the freezer the night before. Because if you forget, you can just use the microwave! Defrosting settings are perfect for quick thawing, so you can have dinner ready right on time.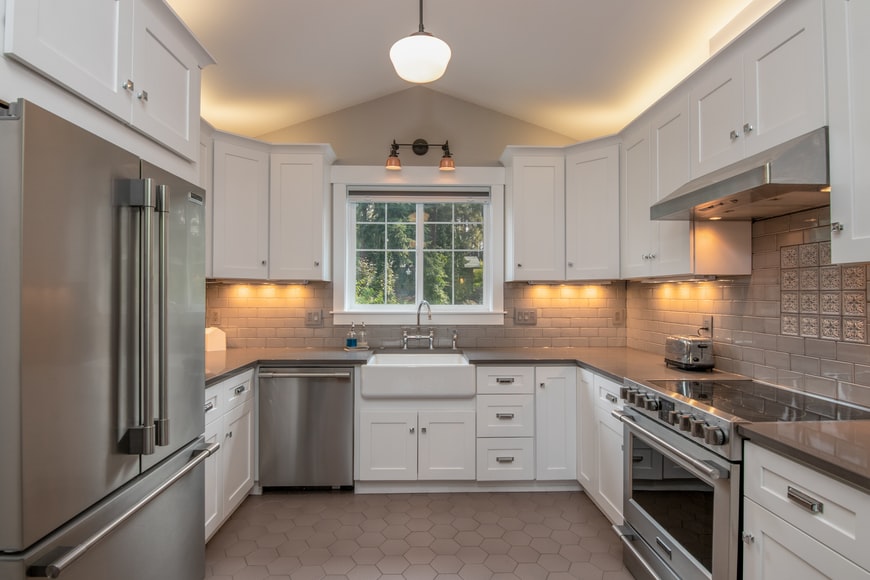 Let's Talk About Hood Fans
Sometimes hood fans are already integrated into a range or cooktop, and that's totally fine. But if you're renovating your kitchen and you want to upgrade appliances, then look for separate hood fans that can be added to your ceiling, wall, or kitchen island unit.
If you cook a lot, you'll need a high functional, top-of-the-line hood fan in your kitchen. Hood fans remove airborne grease, fumes, smoke, and heat from the air. They improve the overall air quality of your kitchen and prevent your smoke alarm from going off. Not all hood fans are created equal either.
You want one that is able to adequately remove contaminants from the air and force them out of your home. Some hood fans can also be controlled by Bluetooth, making them easier for you to control and adjust, even outside of the kitchen.
Hood fans are not only practical and functional, they add to the overall design of your kitchen. You can find hood fans in stainless steel silver, but some brands offer them in bright red, blue, yellow—even pastel!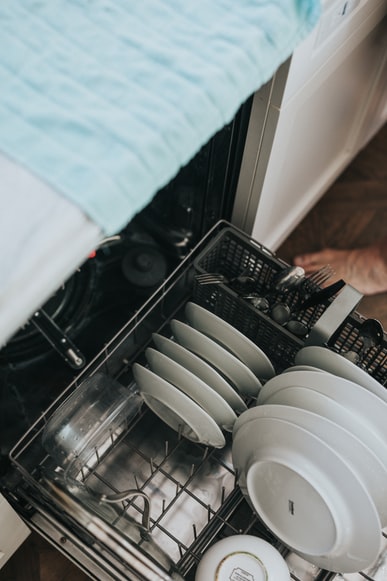 Yes, You Need a Dishwasher: 5 Appliances Your Kitchen Needs
For some reason, people think that they don't need a dishwasher. But as our lives get busier and busier and we look for ways to ensure our kitchens remain hygienic, dishwashers have become a necessity. Dishwashers use high water temperatures to make sure that your dishes are getting as clean as they can get.
Through traditional hand washing, you're not going to achieve the same disinfecting power that a dishwasher gives you. They kill germs and bacteria way better than hand washing alone, and they remove stains and grease buildup.
On top of sanitizing your dishes, dishwashers keep your entire kitchen clean. You no longer have to stare at the stack of dirty dishes waiting for you at the side of the sink. Dishwashers help you stay organized and remove all the clutter from your kitchen counters. If you don't currently have a dishwasher in your home and you don't believe it could accommodate one, reach out to a professional for a consultation.
Find Yourself a Trash Compactor
Kitchen trash compactors are one of the most underrated appliances. If you're new to the concept of a trash compactor, they reduce your trash volume by condensing the contents of whatever is inside of them. By doing this, they reduce the number of times you need to dispose of your kitchen garbage into the outside garbage bin or chute. They simplify your trash collecting and recycling efforts reducing your trash volume up to 80%.
Nowadays, trash compactors come in a variety of sizes, shapes, and designs. You can find ones that are free-standing, or you can install them under your counter so that they blend in with your cabinets. To update your trash and recycling game, you can use biodegradable bags in your compactor, going green while saving you time.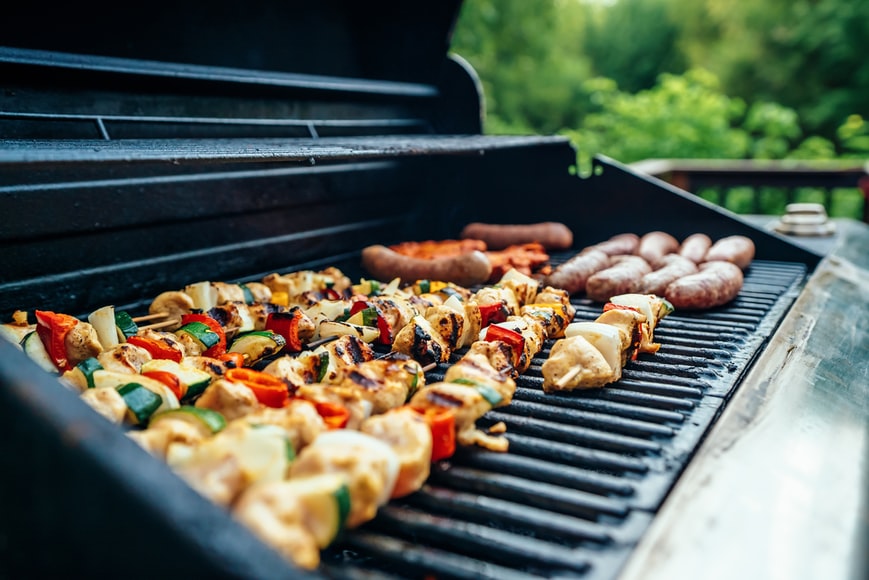 Get Your Grill On
If you have an outdoor space, you need a grill. Grills are wonderful additions to your outdoor kitchen because, despite what others may think, they can be used all season. Grilling is not only super fun, but it can also lead to some of your favorite dishes!
Spatchcocking a chicken and placing it on the grill for a toasty, crunchy, main dish served with a light side salad makes a wonderful summer meal, but why not allow yourself that same joy during the winter? A grill isn't meant to sit out in the cold or during the rain, only to be opened during the hottest days.
Grills are a delightful addition to your arsenal and should be enjoyed as much as they can. If you don't currently have a grill or you want to upgrade to one that will last you through the winter, now is the time to begin looking.
Treat Yourself and Your Kitchen
Don't restrict yourself. Own up to your kitchen's potential and give it the best appliances so that it's complete. Your meals will thank you. A fast and efficient way to purchase appliances is by searching for them online. Find a trusted appliance dealer today and get the kitchen of your dreams.