It is really important to always be safe and we find every way we can be safe! This post is about how to keep your home safe for the holidays, but, it kind of has a different meaning of keeping your home safe! I will explain below!
*This post includes my affiliate link.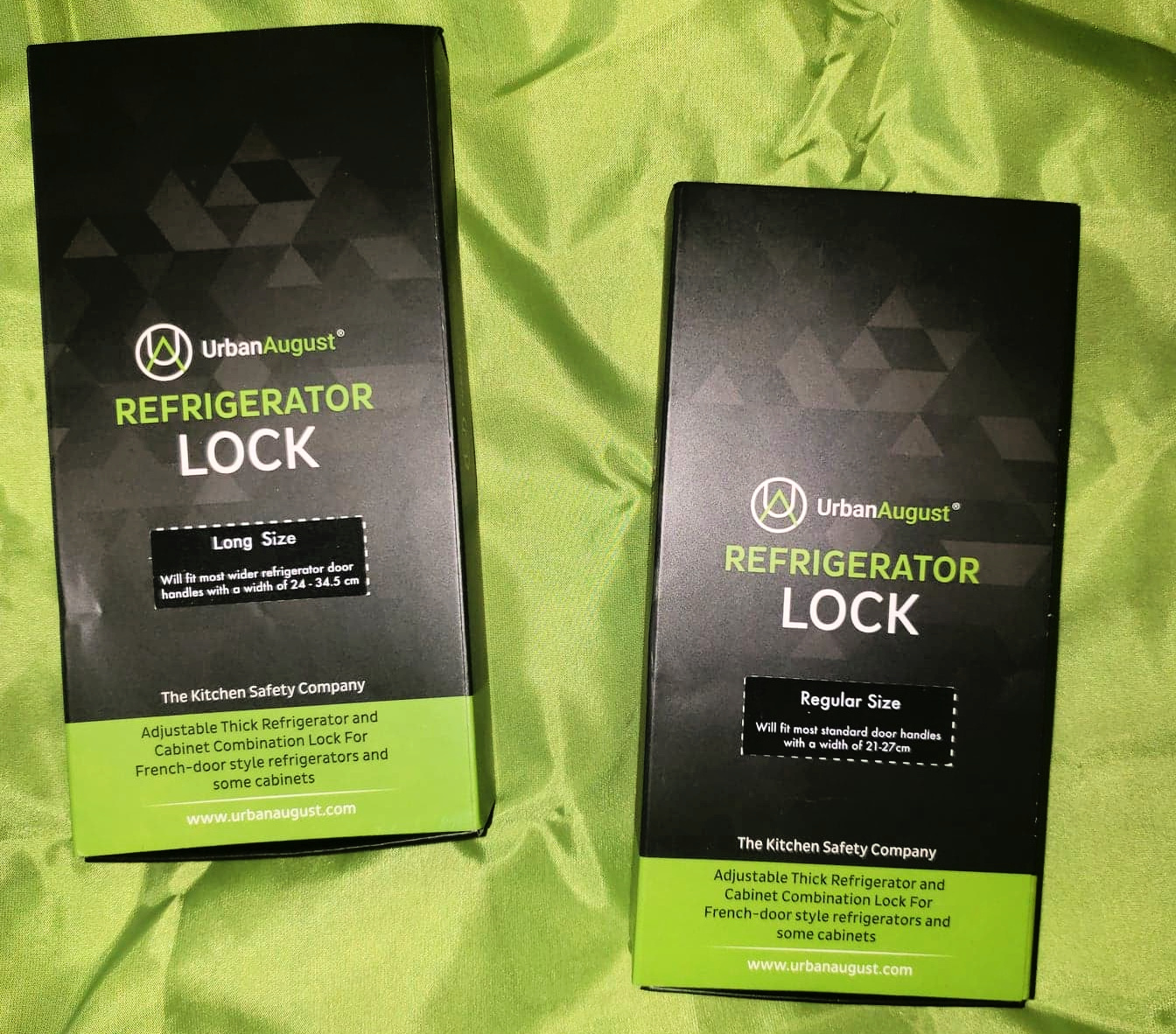 But First!
I remember when I was growing up and could not wait to get more freedom away from my parents! I was so excited when I turned 18 and could hang out more with my friends for long periods of time! Ah, the good old days of having no real responsibilities!
I would often stay the night at my best friend's home and her parents were rarely there. What an awesome house to hang out in! Ha! We would sometimes take some of their adult beverages and later fill them with water in hopes that they would not notice their liquor getting lower and lower…
I did not do that very often, but I did do it from time to time with my friends. It was wrong, YES! But, we were teenagers and well, that is what we did sometimes!
If only my best friend's parents had a lock on their cabinets and on their fridge, this probably would not have happened. Taking extra precautions when your child has friends over, isn't being overly protective, it is simply being a parent.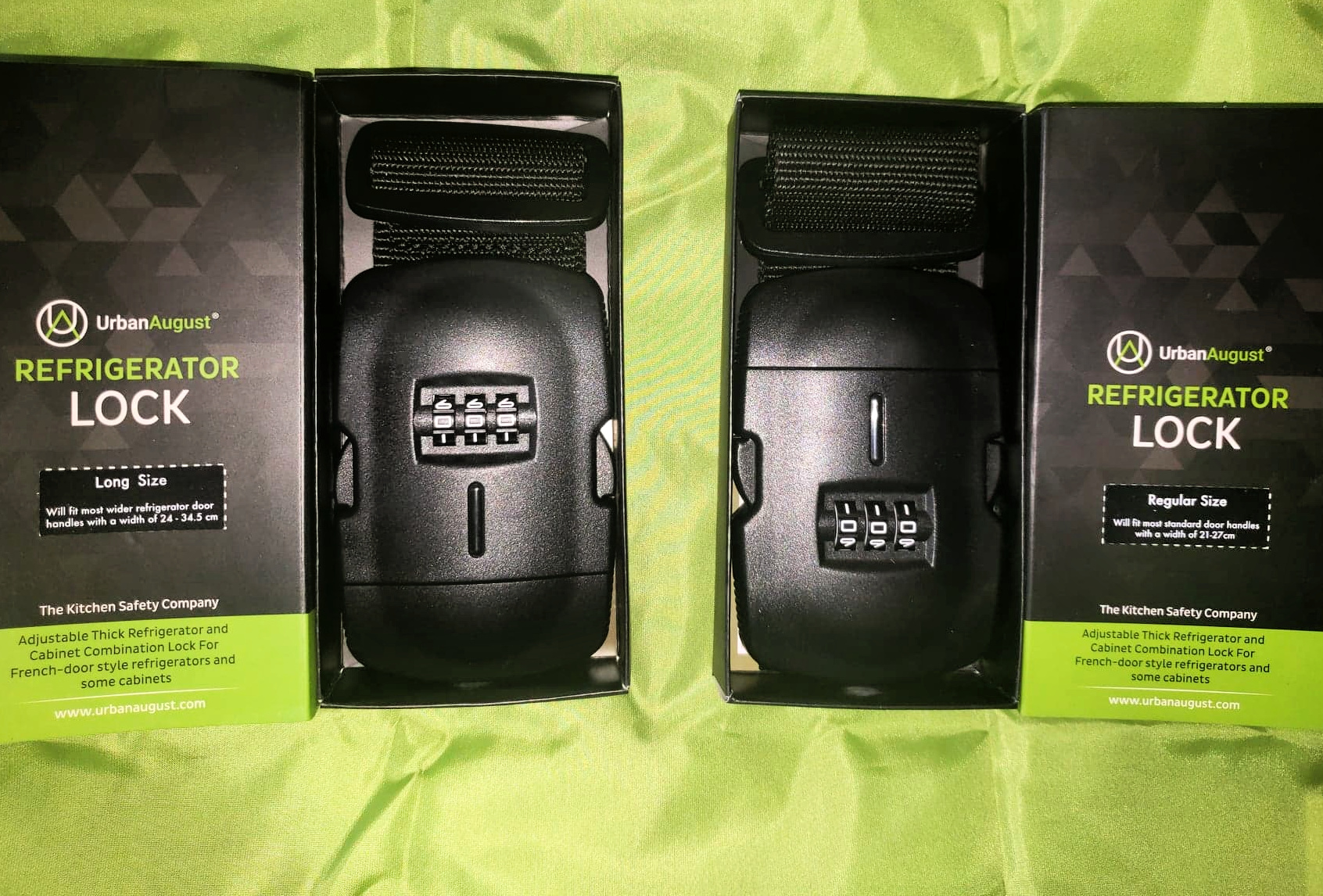 How To Keep Your Home Safe For The Holidays
With the holidays quickly approaching and family and friends getting together (as much as we are able to, sigh), that means fewer eyes on everyone.
Maybe a little safety precaution, like the refrigerator and cabinet locks from Urban August. It is important to keep your home safe for the holidays and your fridge and cabinets too!
These refrigerator and cabinet locks keep kids and house guests out of the refrigerator and cabinets when you are not around. I think this is a wonderful idea!
The last thing I would ever want is to come home from being at dinner with my hubby only to find out one of my kids or their friends got into our liquor cabinet or alcohol in the fridge! What if they drank too much and something really bad happened? Not on my watch and certainly not at my home!
I want to be as safe as possible and ensure my home is a safety zone for kids, not a bar! Knowing how I was when I was younger has certainly prepared me in a way, for pretty much anything my kids throw at me. And, I will take safety precautions whenever I feel I need to. These fridge and cabinet locks will help me do just that.
My kids are still a bit young, but it will not be long before they will want to venture out on their own and I can only hope that they will make good decisions.
But, if they do not make a good decision, I want them to also know they can always count on me and I will be there for them. Hey, that is how we live and learn, right? Gah!
With that said, the Urban August fridge and cabinet locks can be used for different reasons too! Let's say your child has a severe food allergy and you want to make sure that they cannot accidentally get to that particular food. You can lock that food up tight in a cupboard or fridge so that they do not get a bad allergic reaction.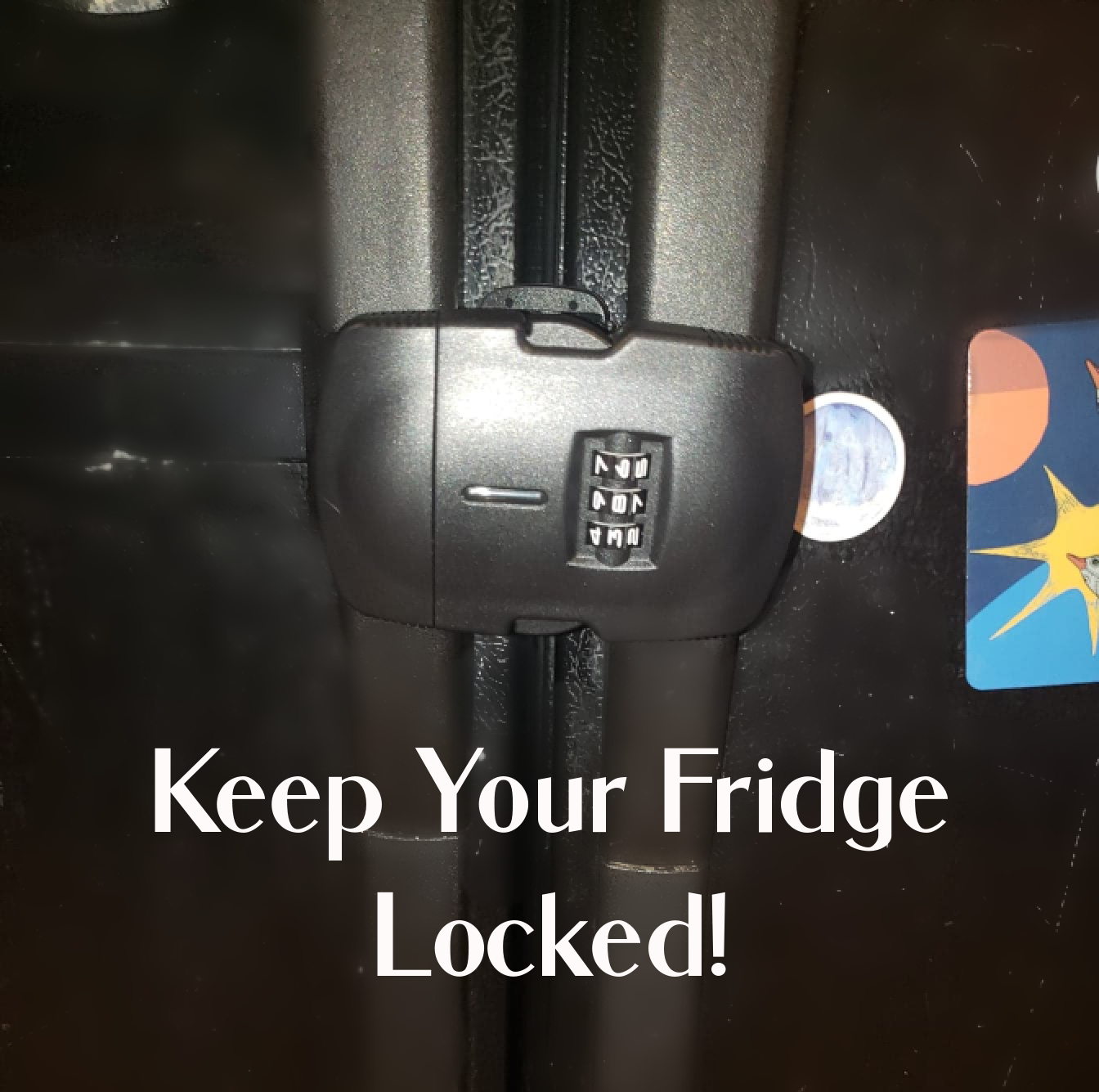 Another reason why the Urban August fridge lock might be helpful is if there is a certain medicine you do not want your children or anyone, getting into. You can keep these items from being accessed by the wrong person with the fridge lock.
The Urban August Max Lock is a unique reinforced lock for your French Door Refrigerator (or cabinets). It is simple to use, super strong, and adjustable.
There are plenty of other fridge locks on the market but I really like the one from Urban August because they are not only strong but they are also unique and stylish so they don't look misplaced in my kitchen, they simply fit right in! Plus, their locks are guaranteed!
No long installations or messy adhesives this is just an easy to install lock with a great looking combination lock on it. That is it! The Urban August Fridge Lock was created when the founder's family struggled with securing their fridge over the years.
There was late-night snacking and among other things that made the founder create this lock. Through trial and error, he developed this line of fridge and cabinet locks to help families like his own, gain peace of mind when they are away.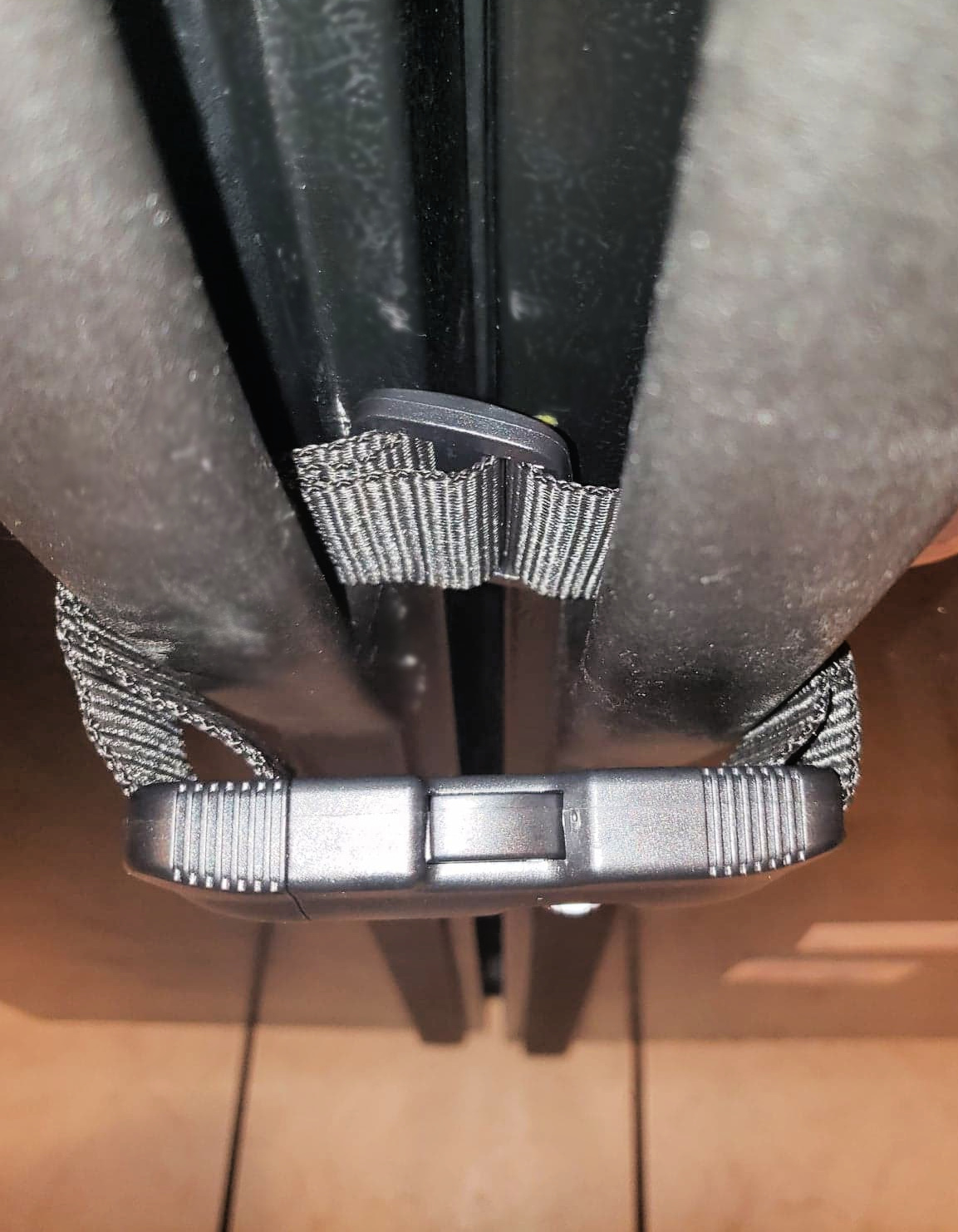 How Do I Know The Locks Will Fit My Fridge?
Designed by physically measuring the handle width of over 200 of the most popular French Door refrigerator models in America, the founder was able to find the perfect fit for most fridges. The 'regular' size is standard and will work on most refrigerator handles and the 'long' size will work on the extra-wide handles on fridges.
Refrigerator Lock Instructions: How To Keep Your Home Safe For The Holidays
This is to tell you how to set your combination! The original combination for the lock is 0-0-0. Follow the directions below to set your combination:
*Open the lock with the original combination (0-0-0)
*Push the resettable button on the back to B
*Set your own combination by turning the dials
*Push the resettable button back to A. The new combination is now set. Do NOT forget it!
Easy peasy setup process! Right?!
Where Can I Buy The Urban August Fridge Locks?
You can purchase the Urban August Fridge and cabinet locks on their website, on Amazon.com.
PIN IT