I love experimenting in the kitchen. I am always trying to come up with new ways to make food that my family already loves, but better! I like to add things and see what I come up with.
Last night, I made a really really really good loaded, moist meatloaf. When I say loaded, I mean loaded! It has so much good stuff in it and it turned out SO good. My whole family, kids and all, enjoyed this meatloaf. So, if you have picky eaters, I suggest this delicious and easy ultimate loaded meatloaf recipe!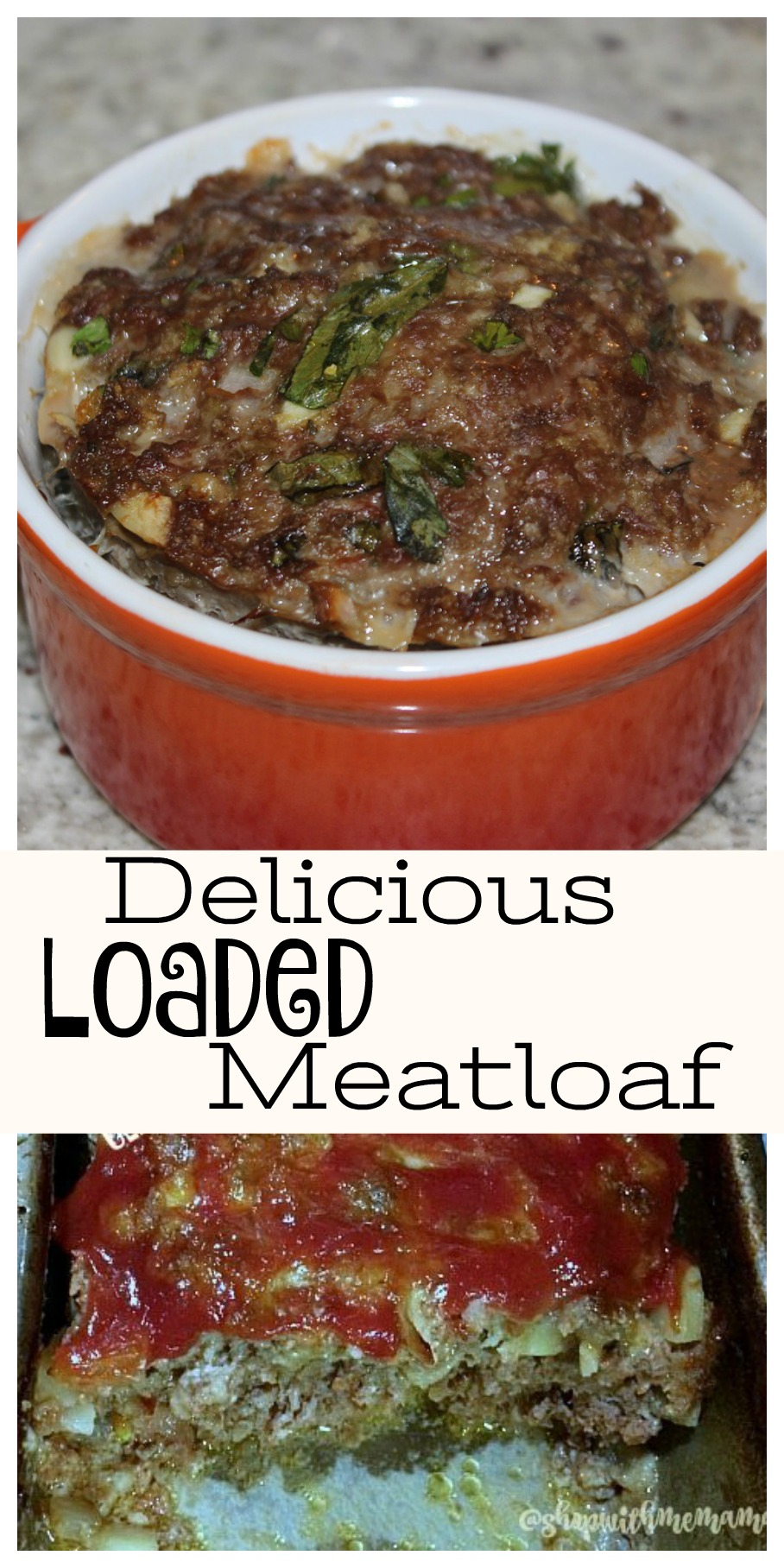 How To Make Delicious And Easy Ultimate Loaded Meatloaf
How To Make Delicious And Easy Ultimate Loaded Meatloaf
A delicious and easy way to make a meatloaf everyone in your family will LOVE.
Author: Kim Delatorre
Recipe type: Main Meal
Serves: 8
Ingredients
2 lb of hamburger meat
1 medium onion
2 small potatoes
3 slices of bacon
1½ cups of shredded sharp cheddar cheese
Johnny's Salt to taste
Garlic powder to taste
2 eggs
3 slices of bread
½ can of tomato sauce
1 cup of Ketchup (for the top)
Steps
cut up onion put in bowl
peel and cut potatoes put in bowl
cut up bacon and add to bowl
tear apart bread into little pieces and add to bowl
add ground meat to bowl
add two eggs to bowl
add garlic powder to taste
add Johnny's Salt to taste
add two eggs
add ½ can of tomato sauce
add cheddar cheese
use your hands to squeeze and mix the mixture in the bowl, making sure to really get all the ingredients mixed good
put meat mixture into an ungreased loaf pan
put loaf pan on cookie sheet (to catch the oil from overflowing from loaf pan)
put in oven at 350 for an hour
take out of oven after an hour and squeeze ketchup over the top of the meatloaf, put back in oven for 5 minutes on broil (to brown the top of meatloaf)
Take out and let stand for 5 minutes before serving!
Enjoy!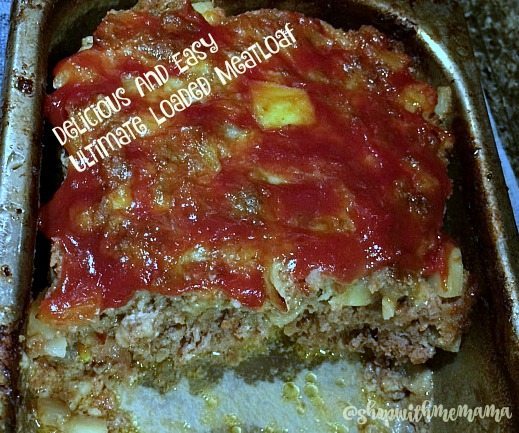 This recipe is so good, but my pictures do not do this recipe/dish justice! It was so juicy and had SO much flavor because of the bacon. Please let me know if you make this! Check out my recipe for my meatloaf wrapped in bacon! It is delicious too!
Popular Questions About Meatloaf
*Where did meatloaf originate from? Meatloaf was mentioned in the Roman cookery collection Apicius as early as the 5th century. Meatloaf is a traditional German, Scandinavian and Belgian dish, and it is a cousin to the Dutch meatball.
*Can meatloaf be frozen? Yes it can! I have done this before if I make extra or have leftovers. Simply put it in a freezer bag and toss it in the freezer. I use my Food Saver machine to get all the air out and it will save much longer in the freezer that way.
*Can meatloaf be pink? No, it shouldn't be. If it is still pink in the center, I would slice it open and put it back in the oven for about 10 minutes. You can also slice it and put it back in the oven or microwave it.
*Can meatloaf sit out overnight? No. I don't recommend eating any meat that has been left out over night.
*Can meatloaf be made ahead of time? Yes! I have done this before on many occasions! I make it the night before and just stick it in the fridge until the next day when I cook it.
How Do You Make Your Meatloaf? Have You Ever Made This Delicious And Easy Ultimate Loaded Meatloaf?