No matter where in your home you have granite countertops, there will come a time when you need to clean and disinfect those surfaces. The granite counters in your kitchen face different messes than your bathroom. So, my question is: How to Safely Clean and Disinfect Your Granite Counters?
For example, kitchen counters face slimy foods, raw meats that leave behind bacteria, grease from cooking, and the heat of stovetops and ovens. Your bathroom, meanwhile, likely faces sticky personal hygiene products and standing water.
Regardless of the room, you want to know your home is clean and free of bacteria. The question is, How to Safely Clean and Disinfect Your Granite Counters?
How to Safely Clean and Disinfect Your Granite Counters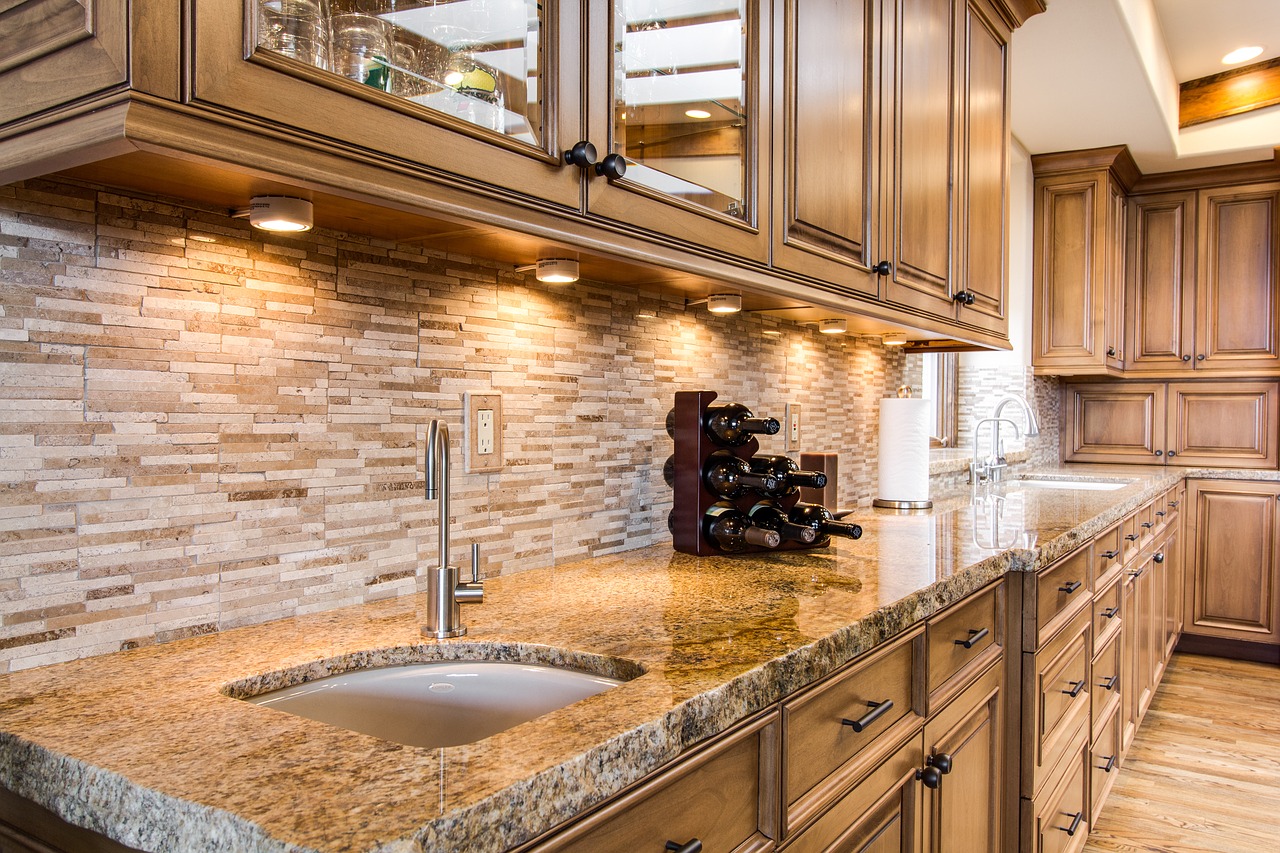 Dos and Don'ts of Cleaning
Your granite countertops are extremely tough, durable products. Granite rock is among the strongest naturally-occurring items in the world. Even though your granite counter is tough, that doesn't mean you have to put it to the test in a quest to ensure your home is clean and disinfected. As you go about cleaning your home, keep the following dos and don'ts in mind when it comes to countertops:
Do – seal your countertop: while granite has an extremely hard surface and is less porous than marble, unsealed countertops or those with a weak seal will soak up cooking oils, spills, and stains. The first step to a clean countertop is to make sure your granite countertop is sealed.
Do – be gentle: yes, your granite countertop is tough, but that doesn't mean you have to be. If you want to clean it with your own products, you can use warm water and mild dish soap. This works best with a nubby washcloth or microfiber cloth.
Don't – use abrasive cleaners: Windex, acidic cleaners, and cleaning solutions with vinegar, lemon, lime, ammonia and/or bleach should be avoided. These chemicals will clean your counter and disinfect it, but they will also dull and weaken the sealant the more you use them. The harsher the cleaner, the faster the seal breaks down. Additionally, avoid using abrasive sponges to scrub.
Do You Need to Disinfect?
Because granite is less porous, it is naturally resistant to bacteria and other hazards. With the benefit of a good granite countertop sealant, your counters are even more impervious to the dangers of bacteria.
As such, you can disinfect as you see fit using hot water and dish soap. If you've recently had a lot of bacteria sources on or near your countertop, you can get a stronger disinfectant by adding isopropyl alcohol in a 50:50 solution with water. You can spray this mixture onto the countertop and let it sit for a few minutes before rubbing and rinsing with a microfiber cloth. Again, make sure you avoid ammonia- or bleach-based cleaners.
One Way to Clean and Disinfect
Now, we just highlighted one option for cleaning your countertops using a solution you mix together yourself at home. Assuming you happen to have all of these ingredients in the home at all times, you're good to go. In the event that you, like many people, don't keep all of these items around, you can buy cleaners.
Generally speaking, it is a good idea to avoid all-purpose surface cleaners when it comes to granite. Even those that state they're safe for granite aren't always a great option. If you insist on using one of those products, be sure to carefully read the ingredients list to ensure it is free of acidic ingredients, ammonia, and bleach.


The Better Way to Clean and Disinfect
So, you can put together your own homemade mixture of cleaning solutions or buy an all-purpose cleaner, but there are still better options out there to purchase. Natural granite cleaners are an ideal alternative to these other options.
First and foremost, it provides the convenience of a pre-made solution in a bottle. You don't have to worry about having all the items around you needed a homemade mixture. Additionally, a natural granite cleaner uses safer ingredients than the average all-purpose cleaner.
A natural granite countertop cleaner has a neutral pH balance that won't damage the sealant on your counters. There are no ammonia, bleach, phosphorus or dyes found in the mixture.
Most importantly, natural cleaners are made from plant-based, biodegradable cleaners. As an example, some granite countertop cleaners are made from 100% recyclable ingredients such as purified water and coconut-derived biodegradable surfactants with a fragrance-oil blend for a pleasant finish. This way your counters are clean without the obvious stench of chemicals lingering in the air.