Holy heaven above! Limeapple is at it again and this time it is the 12 Days Of Deals!! Limeapple Christmas 12 Days Of Deals is HERE! Yay!
Gift Card Received. Opinions Are My Own.
I love sales, deals, coupon codes, and shopping, especially during the holidays. Seems like nowadays you can search online for special deals but with Limeapple, you just can go to their website and shop you and will get those special deals! Love that!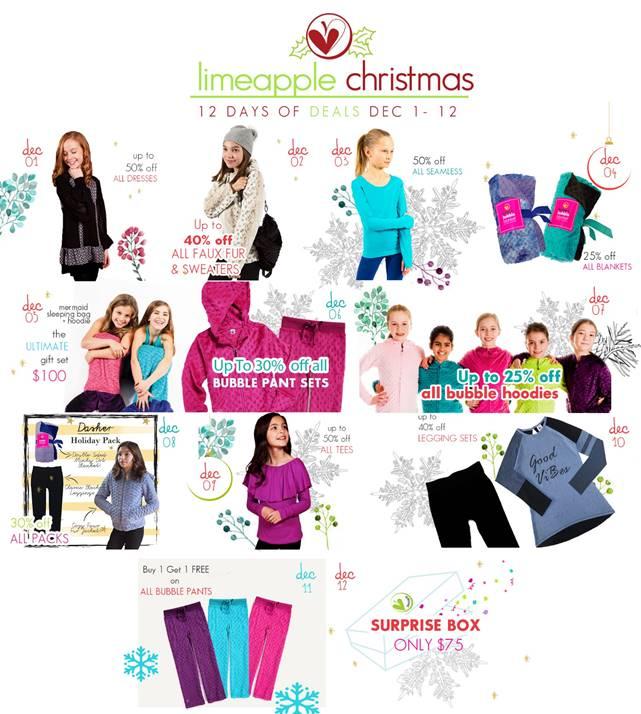 Limeapple is celebrating our 12 Days of Christmas Sale on December 1 – 12 offering amazing deals on girls clothing! Now is the best time to shop at Limeapple and get those great deals before they are gone!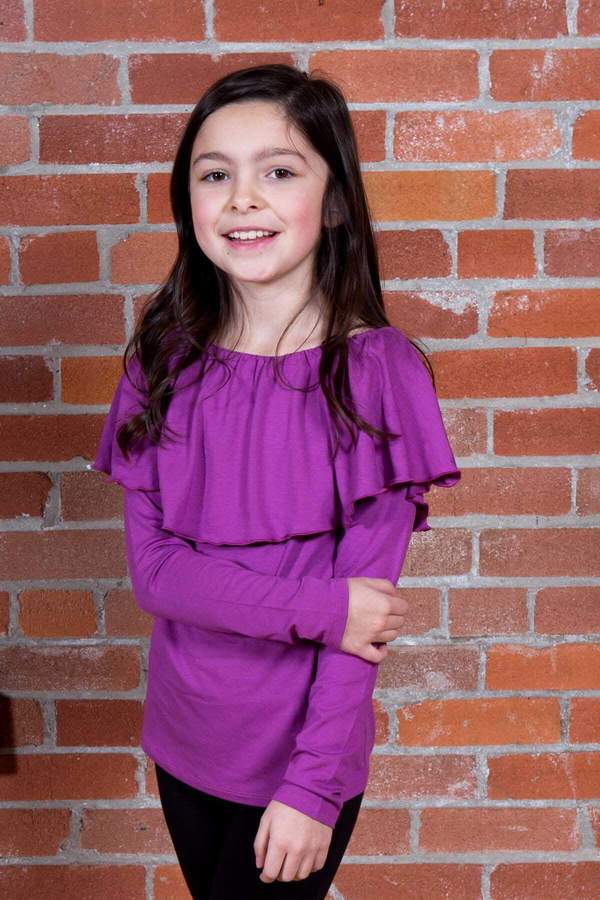 Limeapple is A lifestyle clothing brand offering fun, practical, well-made clothing for smart, confident, adventurous, sweet young girls age 4 thru 14.  From our signature printed leggings to our colorful fun tops and dresses, we have something for every young girl looking for something special. My daughter has TONS of Limeapple clothes and she loves them. The leggings are the SOFTEST leggings in the world (that is what she says!), ALL of the clothes are. The clothes are sporty and super cute and we just love this brand.
I just bought my daughter the adorable and SOOOOOOO soft Minky Mermaid Tail Sleeping Bag from Limeapple, for Christmas. She has always wanted one and so I am very excited to give this to her!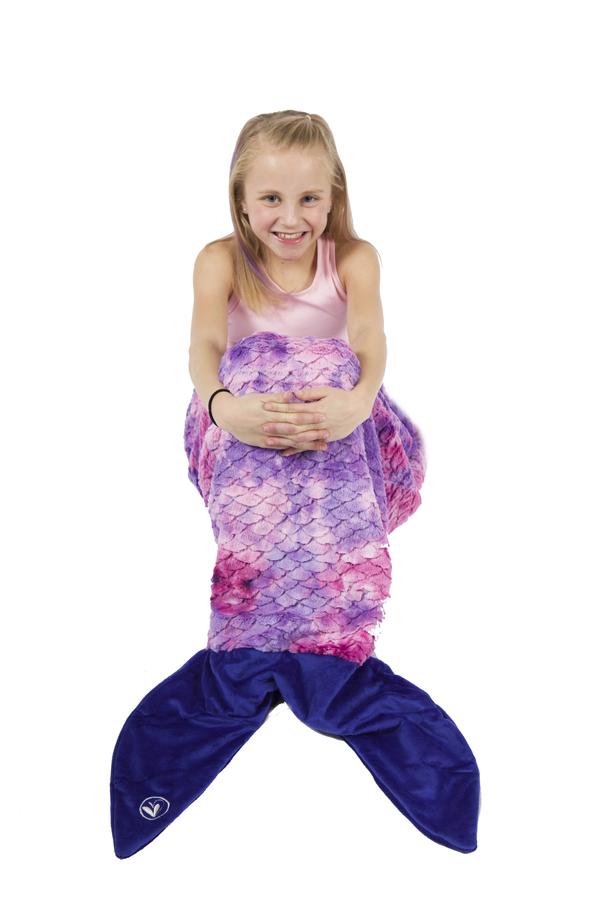 If you are searching for adorable, sporty and fashionable girls clothes that are quality made and are affordable, I recommend checking out this great sale! Your little girl or girls will not be disappointed!! Shop now here: https://us.limeapple.com/.
Get Social!
Connect with Limeapple on Twitter, Facebook, Instagram, Pinterest, and YouTube!