*Product received. Opinions are my own. This post includes my affiliate links.
Have you ever tried the gel nail polish? I started using it about 2 years ago. I don't use it all the time because my nails get thin when I use it (I end up peeling it off which is a HUGE no-no!!). So, I only use the gel nail polish once in a while and it lasts forever! If you don't know how to remove gel nail polish, you should check out the linked post. You're welcome.
Okay, back to the gel nail polish! In order to use the gel nail polish and get it set/cured correctly, you need a gel nail dryer. I have tried a couple of them and they all seem to do the trick. Once you use the gel nail dryer, your gel nail polish is set for about 2 weeks or so. It is wonderful to use gel nail polish when you are going on vacation or going to a nice event and don't want to worry about your chipping nail polish.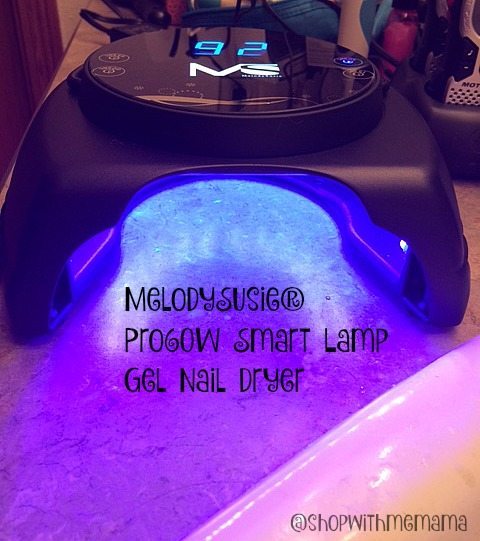 MelodySusie® makes some really great products. I was able to review an organizer from them last year and still use that makeup organizer all the time. Keeps all my makeup and essential oils where I want them.
A week ago I was sent another fabulous MelodySusie® product. It is the MelodySusie® Pro60W Smart Lamp Gel Nail Dryer. Of course, I have only had to use this lamp gel nail dryer once, because the gel nail polish stays put so nicely, but man this gel nail dryer is very nice!
This professional UV and LED curing lamp can cure both your UV and LED gel nail polish for faster, safer, more convenient and more professional curing! This nail dryer has 4 kinds of pre-set time controls (15 seconds, 30 seconds, 45 seconds and 60 seconds), you can choose which time you want, according to your needs.
This nail gel dryer has patented smart bulbs in it, to allow for a quicker and more professional curing/drying. I am so pleased with it. I also  like that it has a little switch on the cord, so I can easily switch this nail dryer on or off with ease.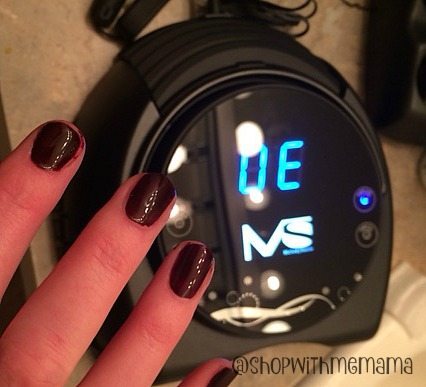 When you choose which time control you want to use, put your nails under the dryer and press the button twice to get it to turn on. Once the dryer is done, the lights will go off. I love this gel nail dryer! It works like a charm.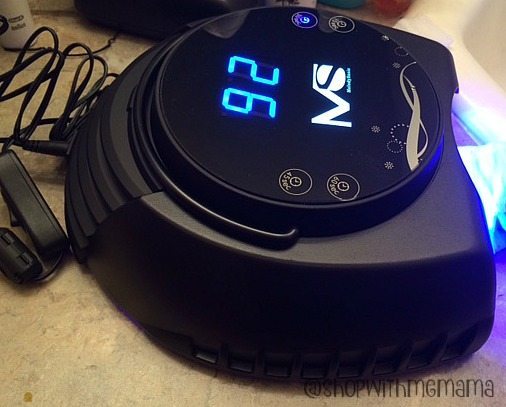 Worth Mentioning:
Before you buy this product, please make sure whether your nail polish works with this product. If you use the wrong product, your gel will start peeling and cracking by the end of the day, moreover, it can't dry your polish at all.
This smart nail dryer can work with UV and LED GEL Nail Polish such as following brand nail polish:
UV: CND Shellac Color Coat, CND Shellac Top Coat, CND Shellac Base Coat etc.
LED: Harmony Gelish Soak Off Series, OPI Gelcolor Nail Polish, Orly Gel FX, Red Carpet Led Gel Polish, Gelicious GEL Nail Polish, Any LED GEL Polish etc.
Buy
You can purchase the MelodySusie® Pro60W Smart Lamp Gel Nail Dryer on Amazon.com. It retails for $134.99.