Natural skin care products are winning me over more and more. I love, for one, that they are natural, and I love that they are so good for your skin. I was approached by Natural Skin Shop to see if I would be interested in reviewing some of their products. I checked out their site and really liked the products that I saw, and thought you all would too, so I agreed on the review.
*This post includes my affiliate links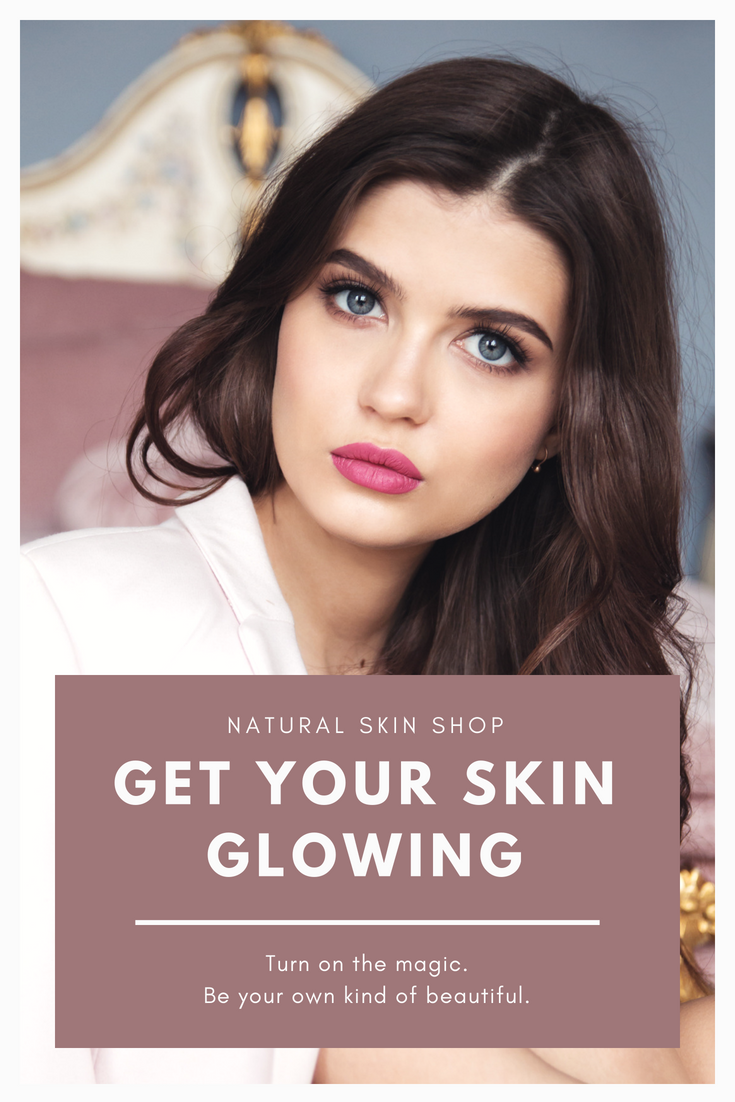 Natural Skin Shop Review
This was a very thorough process, on Natural Skin Shop's part because, they make sure that the products that you get, are the ones that are right for your skin. They ask you several questions and then match the best products to your skin. I really appreciated this extra step, as I have such weird skin. It is oily, but then dry and breaks out AND is sensitive, for the most part, UGH, the worst of all skin types, huh?
So, when I was sent my products for review, they were for my skin and that made me feel good. I received:
*100% Pure Hyaluronic Moisturizer Serum
*Ultrix
*Gauze Pads – 100% Cotton
*Green Tea Anti-Aging SPF 30+ Moisturizer
*Vitamin C Potent Topical Serum 27%
*Glycolic Acid 40%
*Glycolic 10% Exfoliator
I was kind of overwhelmed when I received this package, only because it was so much. I will admit that the gauze pads kind of freaked me out! I thought, if I need gauze pads, then this stuff must hurt! It took me a week, to try out the Glycolic Peel. After reading thoroughly the directions AND talking to my sister-in-law, who just recently got her first chemical peel, I finally tried this out on my own!
But, when I did, it was not bad AT ALL. I hyped myself up for no reason, really. All you do is swipe the gauze pad over your skin for up to 3 minutes, with the Glycolic Acid Peel on it and then rinse off with cool water, and you are done!
My face did not peel or appear red or flaky afterward, it was just the right level for me and my skin. The 100% Pure Hyaluronic Moisturizer Serum is to be used right after a peel. It seals in moisture and is oil-free and just sinks right into your skin. It is a very watery and natural feeling. Peel RX Hyaluronic Moisturizer is a highly concentrated and purified form of Hyaluronic Acid.
I also really liked the Green Tea Anti-Aging SPF 30+ Moisturizer. I like how it goes on smoothly, moisturizes my face, and then sinks right into my skin, leaving it a fresh and nice feeling. No oily residue here!
The Ultrox is very interesting. It is supposed to be like a botox alternative. When I applied it, I did feel something. It was funny, because when I put it on I thought, why is my face feeling a bit "heavier" in the areas I applied it to? I then put two and two together and realized, it was the Ultrox doing its job.
It is supposed to relax the muscles on your face applied. It also nourishes and moisturizes your skin cells. Though I cannot say I saw results after using this product, I am sure with more time I just might.
The Vitamin C Potent Topical Serum 27% is a neat product too. Vitamin C has been proven to prevent and reverse the signs of aging and helps maintain that youthful glow that I so want! And since vitamin C does not last forever, like wrinkle-free skin, Natural Skin Shop ensures that the Vitamin C Serum you purchase was manufactured within the month of the time of your order. Very cool and much appreciated.
Last but not least the Glycolic 10% Exfoliator is for daily treatments. Mini peels if you will, but not so much if that makes any sense at all 🙂 You are to use this every day, to maintain fresh skin. It is only a 10% Glycolic peel, so it is not overdoing it at all. I use it every other day and my skin looks fresh and clean. No irritations or redness, ever, from these products. Stop using this a few days before, if you are planning on doing a regular peel.
All in all, this was a very positive experience despite my being so scared to try it out when I first received it. The products make my face feel cleaner and though all the moisturizers are light and/or blend in super quickly, they do leave my skin feeling soft and fresh. I am almost thinking I could go higher on the Glycolic Acid peep, maybe 50%, but to try this out the first time, the 40% really was the best bet for my skin.
The customer service is great and very helpful. The skincare line is not like some, where it is super expensive, but this is still on the spendy side. I liked the scent of the moisturizer, smelled sort of like sand & sable perfume, but SUPER light, barely noticeable.
The neat thing about Natural Skin Shop is that they have SO MUCH to offer. Lots of great products, but I only covered a few of them. You will have to check out their informative site and browse the products yourself, to see what is right for YOU.
About Natural Skin Shop (taken from their site):
Naturalskinshop.com
Our project is an ongoing commitment to our customers who we feel are our friends. Customer service is an extremely high priority to us. We believe the most important core value to our company's continued success is an unwavering passion for the site visitor and customer. All email queries are replied to promptly and by the relevant department leader.
Have questions?
Ask a question about combining products with post-surgery healing and our resident doctor will reply. Inquire as to which Vitamin C Serum is right for you and one of our skincare experts or aesthetics will personally get back to you. That is the Natural Skin Shop way.
Professionals & Distributors
Professionals and Distributors are also welcome at Natural Skin Shop. Professionals, Wholesalers, Distributors, Physicians, and the like are able to gain access to the highest quality skin care products direct from the manufacturer.
Bulk product purchases, components, private labeling, etc. are also available. Submit your query and a customer service representative will contact you immediately.
Specialized Skin Care
Natural Skin Shop has specialized in a variety of skin care treatments and skin peels including Glycolic Acid, Lactic Acid, and Salicylic Acid peels. Recently we have added popular skin care treatments such as TCA chemical peels and Jessner solution facial peels, which are both considered highly effective and professional style peels.
We continue to offer a range of other skin care treatments, including Vitamin C treatments, skin lightening, anti-aging, Botox-alternative, acne treatments, and at-home microdermabrasion.
FDA & GMP Compliant
Skin Care treatments and products featured on www.naturalskinshop.com are formulated and manufactured according to FDA guidelines and are GMP Certified. Our advisory panel includes a Plastic Surgeon and Master Esthetician with a combined experience of over 65 years in the skin care industry.