I used to drink tea all the time. But since having children, I just got too busy to even think about making tea. I go the easy route on things nowadays and tea just takes too long to make.
That is until I experienced Pique Tea Crystals! I am back to drinking tea again and guess what? It doesn't take long to make AT ALL. All you do is warm up a mug of hot water in the microwave (or you can use your teapot) and then rip open a package of Pique Tea Crystals and pour it into your mug of hot water. That is IT. Seriously, how awesome is that??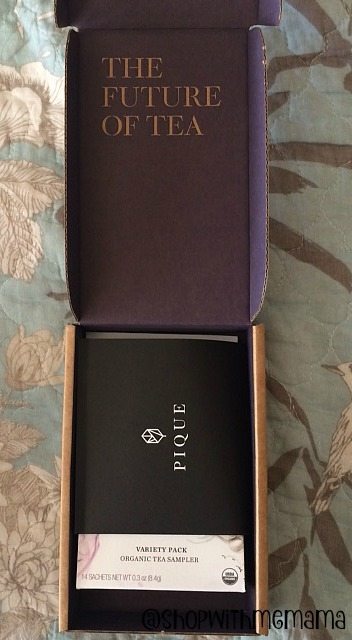 Pique is the easiest way to enjoy exceptional tea, every time!
No waiting for your cup of tea to steep, you get your cup of tea right away and it is perfect tasting. You can also use the Pique Tea Crystals in cold water for some refreshing iced tea. Right now? I am drinking English Breakfast and it is perfect. I guess now, I can drink my tea again!
You know what else? This is Organic tea! The organic tea crystals dissolve instantly in both cold and hot water – making it easy for tea lovers to enjoy exceptional loose-leaf grade tea in an instant! Wonderful, right?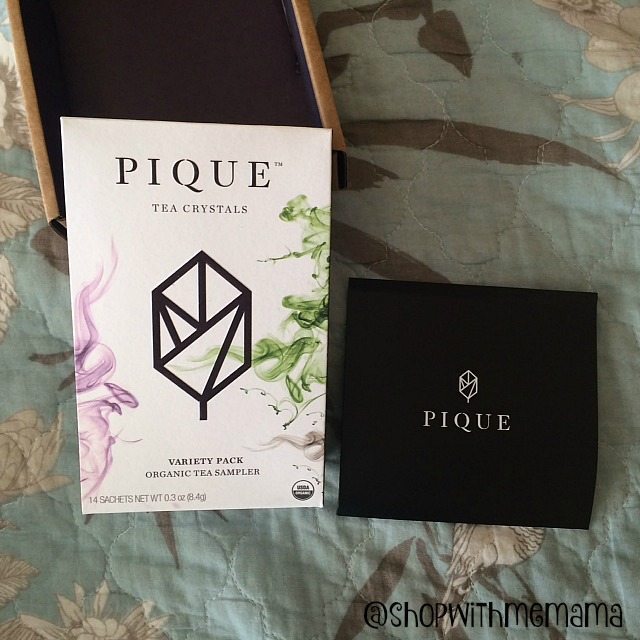 I also really like that I don't have to pick out leaves that are floating in my tea because the tea bag opened up or let some out. I like having 'clean' tea to drink!
I love the ease of making this tea and that you can throw a few packets of it in your bag and go! Grab a water bottle and simply tear open a package of Pique Tea Crystals and empty it into the water bottle, give the water bottle a good shake and you have your 'iced tea' on the go! Great for busy moms!!!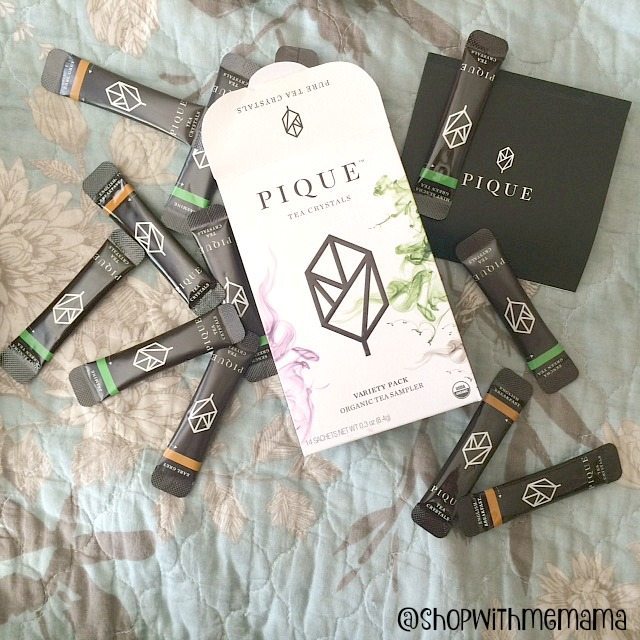 So far, I am loving Earl Grey and Jasmine. Jasmine is the best green tea ever. They taste so good! In fact, I am drinking a cup of Earl Grey tea, right now!
Facts
*2X the antioxidants of tea bags and more nutritionally dense than matcha
*100% real – nothing added or taken away
*easy to prepare, more antioxidants, great tasting and easy to enjoy
*Using ingredients sourced directly from trusted farms in India, China, and Sri Lanka at their peak freshness and antioxidant levels.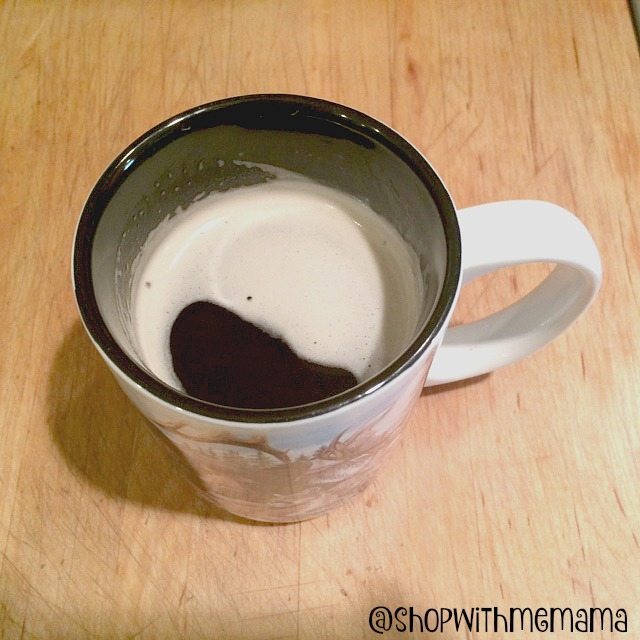 A flavor for every taste
Pique Tea Crystals come in 5 varieties of black and green teas. All organic, pure, and delicious. Blended for optimal flavor and nutrients.
SENCHA ORGANIC GREEN TEA
MINT SENCHA ORGANIC GREEN TEA
JASMINE ORGANIC GREEN TEA
EARL GREY ORGANIC BLACK TEA
FRENCH BREAKFAST BLEND
You can also get the variety pack, where each flavor is included!
Pique Tea Crystals also sells a Pique tea cup or Pique Tea Canteen, so you can easily enjoy your tea!
Save up to 20% with a Tea Plan
Starting at under $10 a month you can subscribe to a monthly tea plan and save money. All you do is pick your favorite flavors and Pique Tea will ship them straight to your door. So easy to do! I think this would be great as a gift to a loved one (Think the holidays!!!!). Start your Pique Tea Collection, today!
Where Can I Purchase Pique Tea Crystals?
You can purchase Pique Tea Crystals online at https://www.piquetea.com
Discount Code!
Don't forget your discount code! Just Use Code: SHOPWITHMEMAMA at checkout for $5 off each purchase!