This post is all about Preparing Your Home for Summer! Summer is almost here, and the mercury is rising. It is that time when the kids are out of school, and everyone wants to enjoy the sun. Most homeowners know about winterizing – preparing their homes for winter. However, not so many of us know how to prepare our homes for sunshine.
But before you put on sunscreen and head out into the sun, it is necessary to prepare your home for the coming heat by cooling your space efficiently. Here are our top five ways to prepare your home for a summer without the sweat.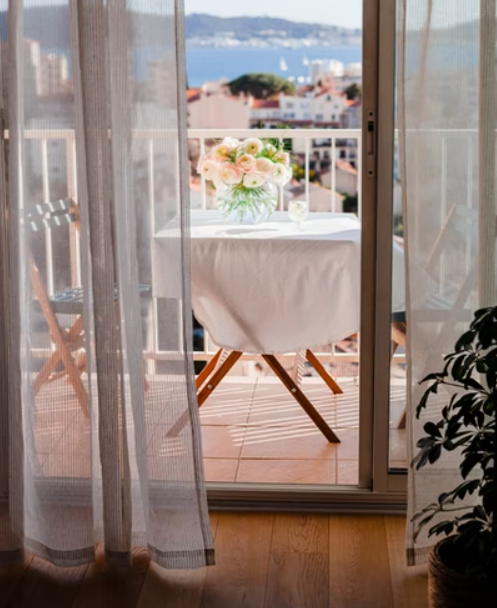 Preparing Your Home for Summer – 5 Tips and Tricks
Spring Cleaning
Doing your spring cleaning is probably the most natural way to prepare for the coming summer. Your home will have accumulated much dust and other stuff during winter, and spring cleaning provides the perfect opportunity to get your home in shape. Get rid of unwanted items and stay organized for the coming season.
While we might not share the same spring cleaning routine; here are some general guidelines for spring cleaning in preparation for the summer:
Vacuuming blinds and curtains

Washing windows inside and out

Cleaning out your dryer vent

Dusting light bulbs and fixtures

Disinfecting surfaces, cabinets, and switches
Check Your Air Filter and Cooling System
Your HVAC system will be quite busy in the coming season, so you want to make sure it is in top shape. Seasonal allergies are a common feature of summer, so you want your home's air to be as clean as possible. Consider changing your HVAC system if you haven't in a while – most filters have to be changed every three months.
Check the visible areas of your HVAC system for debris and clutter. There should be about two feet of space between system components. If you have window ACs in your home, remove and clean them before summer.
Now is also the time to check your thermostat. You don't want to get to summer before you discover that your thermostat is not in perfect working shape. If you need to upgrade your thermostat, you may want to start thinking of switching to a smart device.
A smart thermostat will automatically adjust your home's temperature even when you are asleep or not around, saving you up to 10% in cooling costs. Newer thermostats can also send real-time data to your service provider about your cooling system's overall health, making it easy to detect issues early and avoid sudden system failure.
Open your windows whenever possible to let fresh air in and the stuffy winter air out of your home. Ensure your ACs are off while doing this so you don't run up your energy bills. You should also consider conducting a home energy audit if you will be upgrading any of your cooling equipment.
Be Party Ready
Summer parties are one of the high points of the season, and you have to start planning for your garden dinners and backyard barbeques. Consider the tips below to turn your home into the "it house" this summer.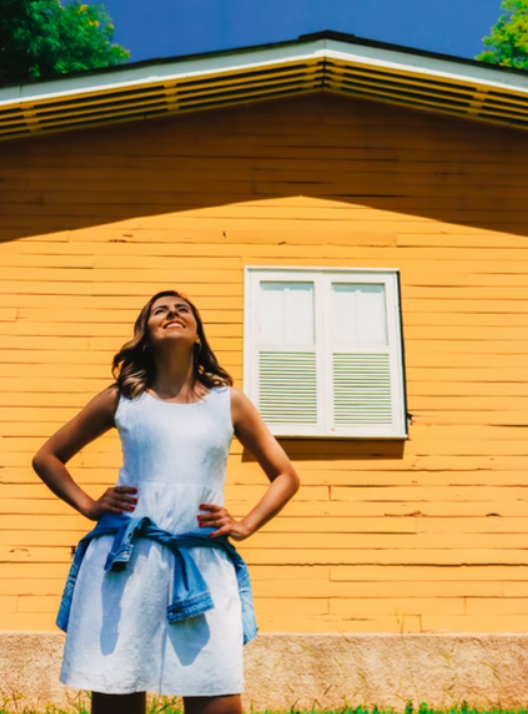 Improve Your Curb
Visitors love to relax in a place that is appealing and comfortable. Look at your garden from the lens of a guest and ask yourself what you would love to see. Restoring your deck, for instance, is an easy and cheap way to give your garden a summer party vibe.
Get Your Insurance Sorted
You can incur damages from all the partying, and you want to ensure your insurance cover is intact. An HO-3 insurance policy will protect you from liabilities due to damages to your garden, backyard, and belongings. It is the most commonly-used insurance policy among homeowners and will ensure you can host your summer parties without worrying about replacement costs.
Prepare Your Yard
Mow your lawns, trim your shrubs, clear your walkways and do everything to keep your yard clean and presentable. If you have a pool, you want to clean it and ensure it is safe for swimmers, especially the kids. Get the lights working if you intend to host your BBQs in the evenings. Candles, tiki torches, and string lights can also add color to your parties.
Make Space for Guests
How many people are you expecting? You want to ensure there is enough space for your guests to sit and move around. Consider renting outdoor seats if you don't have enough sitting or relaxing furniture.
Make sure the guest room is decorated and comfy for your visitors if they are staying over. In order for them to sleep well, you should choose a silk comforter set with breathable, soft, and skin-friendly fabrics, such as silk. In summer, you can choose a silk quilt, silk fabric will bring a cool feeling and help ensure your guests are as comfy as possible!
Do Some Landscaping
Practicing basic landscaping helps to keep your home cool during the warm season. Strategically planting leafy trees and shrubs near your windows can prevent them from transferring excess heat into your home.
Go around your yard and check for bushes and trees that did not make it through the winter and other areas that may require total lawn care. If you need to reseed dead patches of grass, it may be better to wait till after the summer when high temperatures will not impede the growth of your grass.
Summer brings more than heat, especially in regions that experience high humidity. If you live in such a place, it is necessary to address moisture build-up during the dry season. Check outside sources such as drain pipes that may be forcing water directly into the ground near the foundation and ground sloping towards the house.
Get Professional Help
You can do most of your home summer preparations yourself if you are a handy homeowner. However, you may need professional help to handle your energy audit and any major remodeling you wish to undertake. Home energy experts will tell you how much energy you will be consuming during summer and beyond and how you can make your home more energy-efficient.
A professional remodeling job may cost more but will probably make your summer preparations less stressful, so you can focus on having a good time with your friends and family.
Summer brings opportunities for bonding and having endless fun with the people that matter to us. Preparing your home in advance allows you to chill and relax when the summer months arrive. Following these tips will help you plan and enjoy a smooth home summer as possible.