Summer is around the corner and, with it, soaring temperatures and high levels of humidity. But summer is also the season to be energized and active and, without getting your bedroom ready for the summer months, you might not be able to get enough sleep to replenish your energy.
Of course, implementing a relaxing bedtime routine, reducing screen time, and practicing meditation can help. But don't forget about the influence that your bedroom environment can have on your sleep quality. Here are some easy tips to optimize your bedroom's temperature, noise level, light, and comfort for the summer.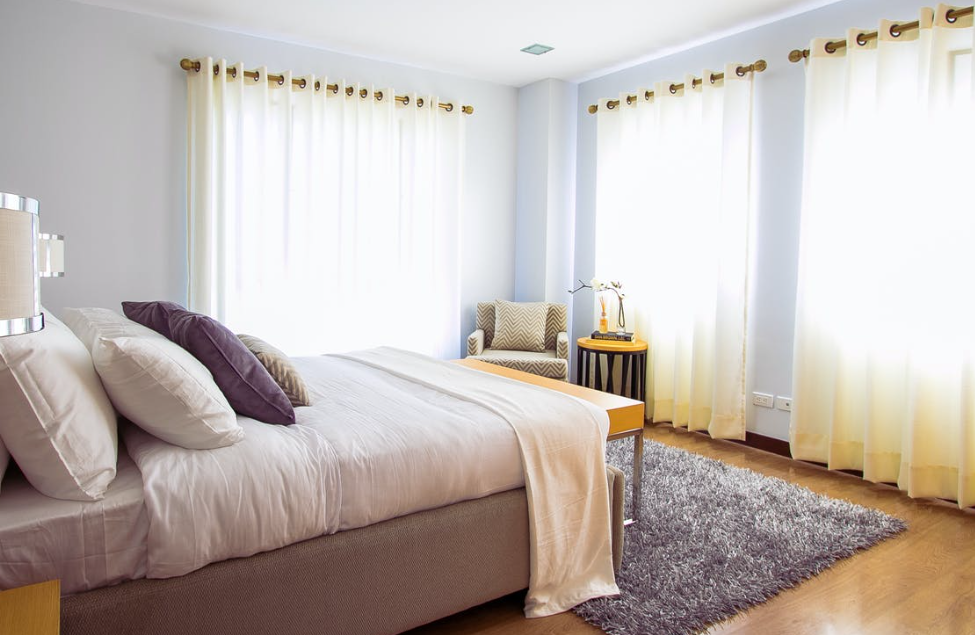 Getting Your Bedroom Ready for Summer: 5 Tips To Consider
Invest in High-Quality Linen
The first step is to invest in high-quality linen and bedding. Opting for 100% cotton sheets and covers, which are woven in a high thread count (300-400) can offer all sorts of health benefits.
This type of linen can reduce the risk of allergic reactions and improve the look and feel of your skin. After all, your skin will be in contact with your sheets and pillowcases for over 8 hours each night!
What's more, the right linen facilitates the passage of air, offering you a cooler, more comfortable night's sleep. While this factor might be neglectable in winter, in summer it can become your lifeline – especially if you live in an area subjected to scorching summer temperatures.
Swap the Curtains
Throughout the winter months, there is nothing we want more than longer, warmer days. However, as the hours of sunlight extend in spring, many people struggle to adapt and regain balance. But you can easily avoid sleep deprivation and rebalance your Cycardian Rythm with the right curtains and shutters.
Consider swapping lighter curtains for black-out models that allow you to sleep in the darkness – even if you love going to bed early. And, don't forget to add the right lighting fixtures to create an even cozier bedroom!
Upgrade Your Bed
Swapping your mattress and investing in adjustable bed frames are essential steps to take when looking to improve your sleep quality during the summer months. According to experts, you should upgrade your mattress every six-to-eight years – and your bed frames every 10 years.
However, don't forget to look out for the telltale signs that your bed is affecting your sleep. For example, if you have bought low-quality furniture, you will need to replace them more frequently. Ideally, you should opt for high-quality models that can protect your sleep for years to come.
Declutter Your Wardrobe
A cluttered wardrobe and a messy bedroom can negatively affect your sleep. Indeed, clutter is associated with higher stress and anxiety levels, which can prevent you from getting sleepy or relaxed at night.
Now that the days are getting longer, it is the perfect time to declutter your wardrobe and swap winter clothes for your summer outfits. Just make sure to repurpose last year's garments, get rid of what you no longer use, and shop second-hand. You'll be doing something amazing for both your bedroom and the environment.
Decorate With Natural Elements
Nothing relaxes our body and mind like nature. Even if you live in the city center, there are many strategies you can use to feel closer to nature. For example, consider decorating your bedroom with plants, wooden elements, and stone.