What are blackout curtains? This post will tell you all about them and why you NEED them! Do you have a hard time sleeping in unfamiliar environments? Or maybe your partner likes to sleep in complete darkness and you can't stand the thought of being in a dark room. If so, blackout curtains may be the perfect solution for you! Blackout curtains are designed to block out all light, making any environment completely dark. This is great for people who have trouble sleeping in new places or those who want to create shades or a more intimate setting by eliminating all ambient light.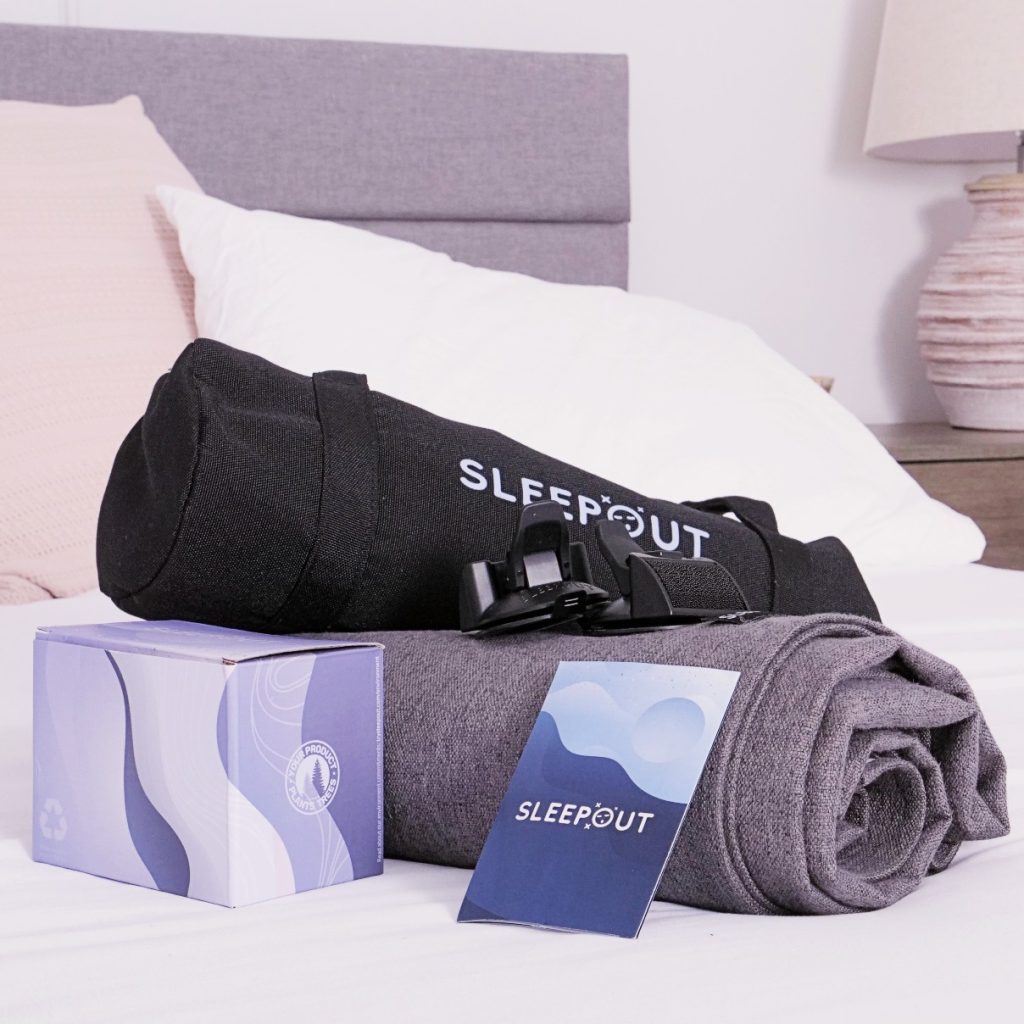 What Are Blackout Curtains?
Blackout curtains block sunlight and are curtains that help keep all light out of a room. They help you sleep better and they keep the room you are in light-free so you can sleep like a baby. They are also non-toxic and keep not only the light out but the heat of the summer sun too! If you are searching for a way to help you sleep better, then blackout curtains are something you need in your bedroom.
I received some blackout curtains called the Sleepout Curtain and my goodness these work fabulously. My daughter has a very light room with only blinds and they do not keep the light out when she is trying to sleep, just the opposite! She has been complaining for a while about this. We installed the Sleepout Curtains on her window and now, she can sleep in on the weekends with no issues at all. No light comes in and she sleeps like a baby!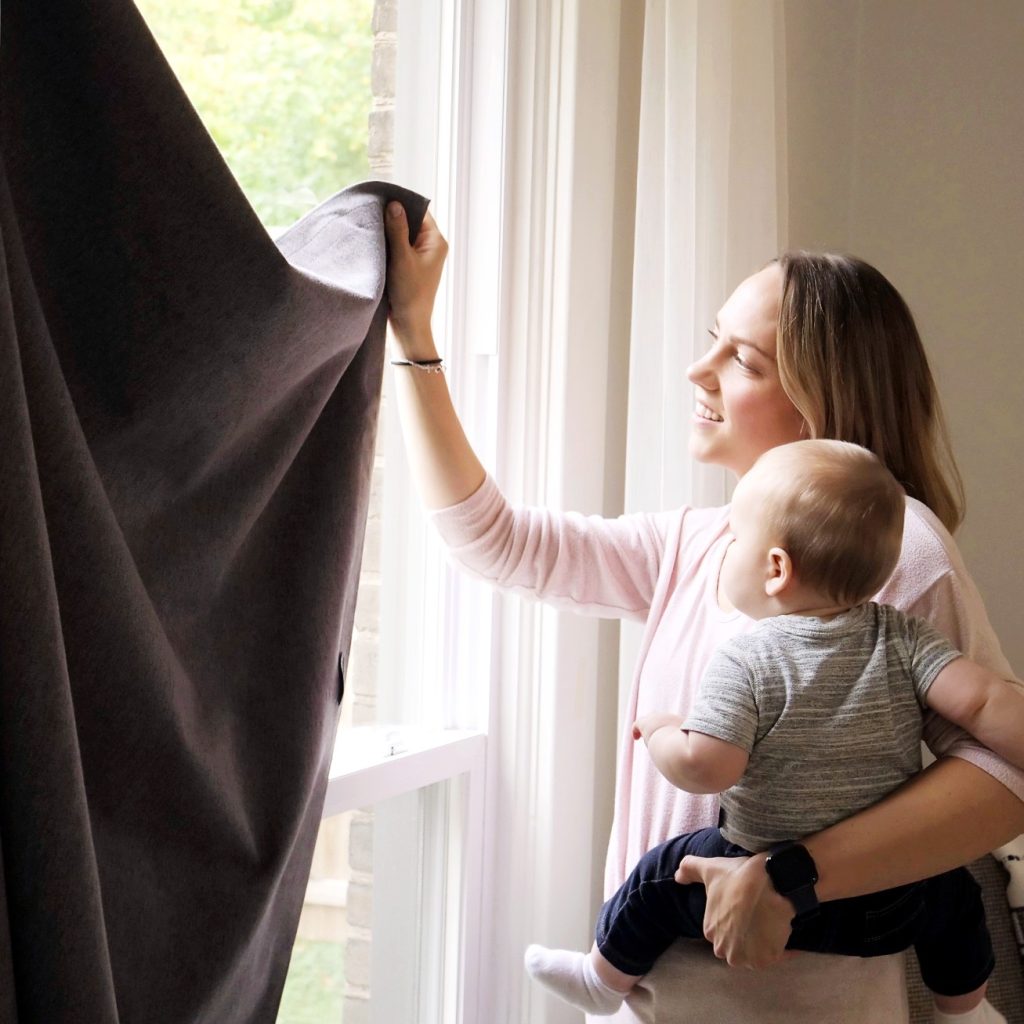 The Sleepout Curtain installs in seconds to fit any window. It's 100% blackout, certified non-toxic, and thermal/sound-insulating. We know sleep is vital for healthy development and Sleepout makes any sleep 10x easier for anyone. It also makes putting little ones to bed while it's bright out, SO much easier!
What Are Blackout Curtains Good For?
Blackout curtains are not only good for sleeping but also for:
-Reducing noise pollution
-Keeping your house cooler in the summer
-Reduce energy costs (energy efficient and energy savings)
-Great for shift workers (work night shifts)
-great for getting little ones to sleep earlier
Blackout curtains are a great way to improve your sleep quality and create a more comfortable environment in your home for everyone.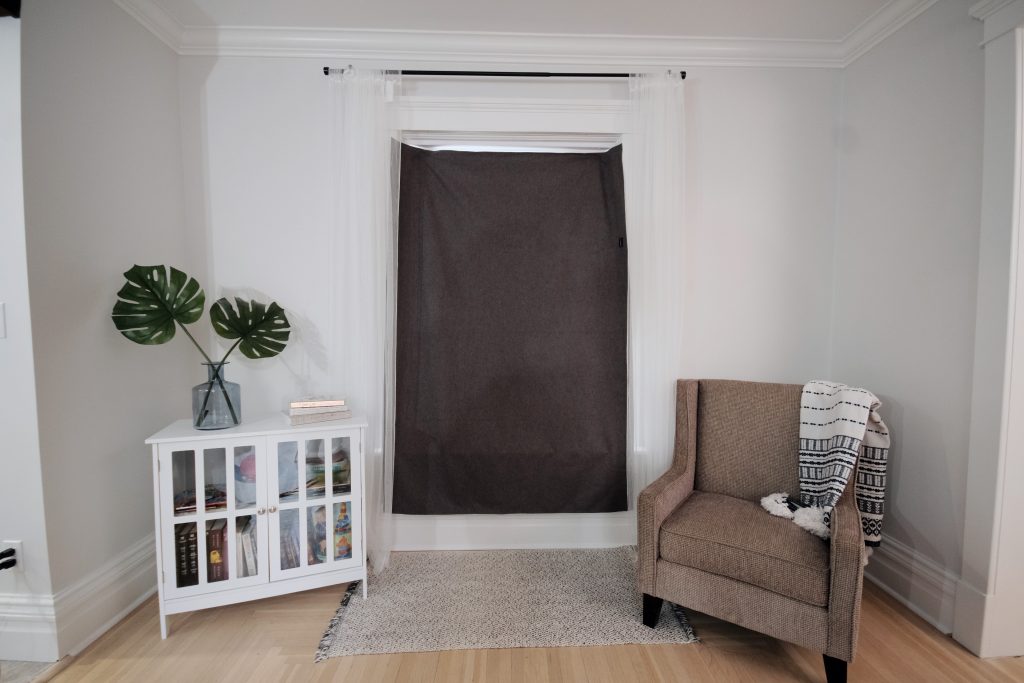 How the Sleepout Curtain Works:
*Place suction cups on the window at any width.
*Lock the industrial-grade suction cups in place
*Press the fastener strip to the suction cup
When the blackout drapes are not in use you can easily pack up the curtain and put them back into the little duffle bag they came in. This makes them easily transportable and you can bring them anywhere with you to help ensure you and your kids get a good night's sleep anywhere!
How is the Sleepout Curtain different?
*The Sleepout Curtain is of the Highest Quality, Even Better Performance: Greenguard and OEKO-TEX certified 100% blackout fabric used by some of the largest hotel chains. Stylish 3-pass coated tightly woven fabric with low environmental impact.
*30-Second Install, Holds Strong: Patented design that can darken a room in seconds vertically or horizontally. Industrial strength suction cups that will not fall down. Completely portable for home or travel.
*Blocks Light Bleeds Easily: Sleepout Strips use proprietary adhesive technology that blocks natural light bleeds on all surfaces without unsticking.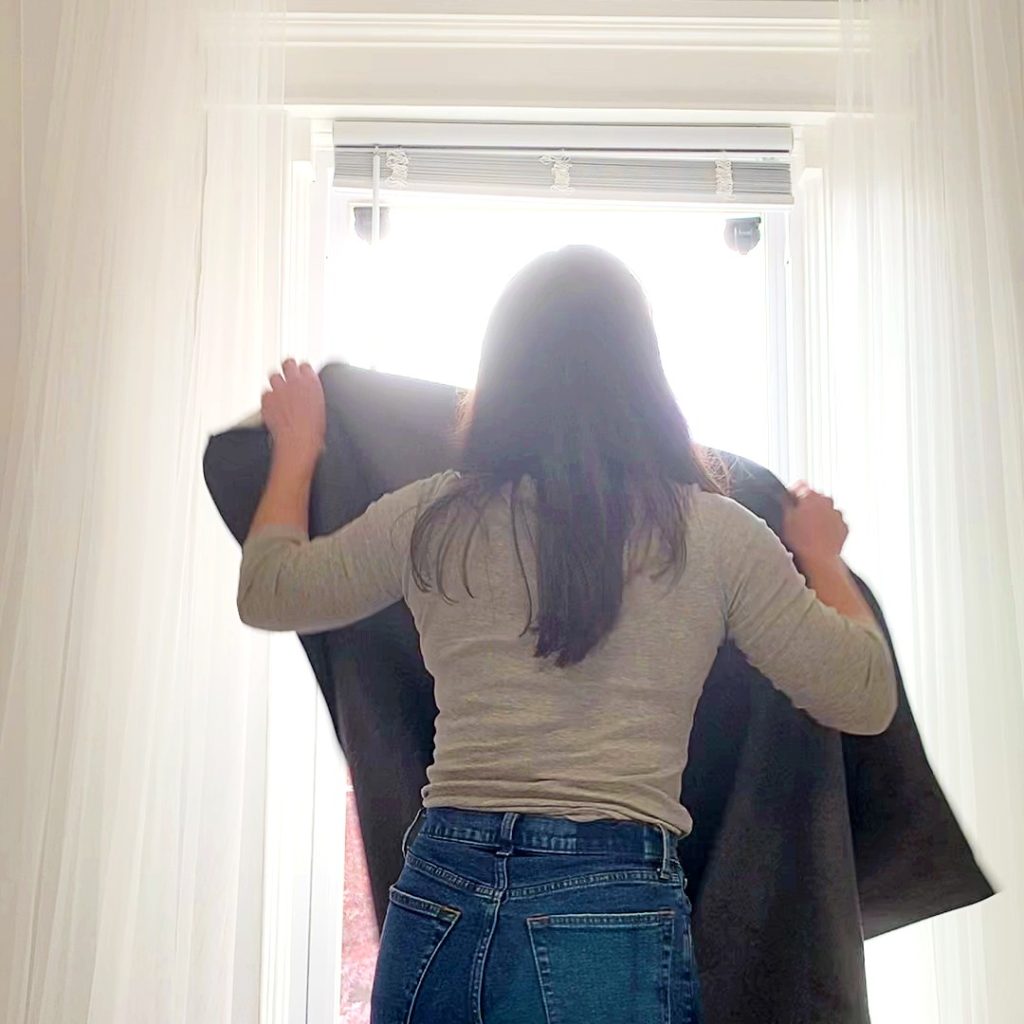 The Sleepout Story
They created Sleepout because of their own past struggles with sleep issues (happy to say they have been resolved now). They launched a crowdfunding campaign for their invention in June 2021 and had no idea how powerful the response would be from their incredible community!
As two people who have been through the worst with sleep, quality and function will always be their highest priority. Every product they make will have the highest quality fabric certified free from harmful chemicals, and will stand the test of time. They are so excited for you to feel the joy of good sleep! These really help you live a healthier lifestyle for sure!
They launched in January 2022 and already have over 200 5-star reviews! Sleep consultants love recommending Sleepout, it's already a favorite product for new parents, and it even was used at the 2022 Olympics by 5 gold medalists! So you know these room darkening curtains are GOOD!
Reasons To Love Sleepout
I mean, what is there not to love? They darken any room almost instantly, and allow you to get a deep sleep without any light shining in your eyes! They are super easy to install and to take down and store or bring with you on vacation. They are affordable unlike other window treatments or custom curtains, and not made with harmful chemicals or materials. They are built to last and not only block light but heat and sound too! SO much to love about The Sleepout Curtain!
Did You Know???
Studies show even a little bit of exposure to light can suppress sleep hormone production by up to 56%! Sleeping in total darkness is linked with a lower risk of depression, obesity, and faster aging, and even improves your mood. The Sleepout Curtain is made with one-of-a-kind 100% blackout fabric so you can sleep wherever and whenever you want.
Blackout Curtain Sleepout Window Coverage Details
The Sleepout Curtain is designed to fit the most common bedroom window sizes in North America. Each curtain is 52" x 76" (about 4.x5 x 6.5 feet). They can be installed horizontally or vertically, and are modular so they can adjust to fit differently shaped windows. They recommend two Sleepout Curtains for most bedrooms (most rooms have more than one window). Two Sleepout Curtains can be combined together on suction cups for bigger windows as well!
*Tip: Installing on an extra wide window, bay window, or window with a middle windowpane? They recommend purchasing some extra suction cups to help create total darkness!
These blackout blinds are great for people who have trouble sleeping in new places or those who want to create a more intimate setting by eliminating all ambient light in their bedroom or home. How well do you sleep at night? Would these blackout curtains be helpful for you?
Shop!
You can check out the Sleepout Curtain on their site! The Sleepout Curtain retails for $99 for a single curtain, $159 for a two-pack, and $289 for a four-pack.
*Limited Time: 2x Pack with 2x FREE Sleepout Strips over $60 OFF and 4x Pack with 4x FREE Sleepout Strips, over $150 OFF in value.
Win
One person is going to win One Sleepout Portable Curtain and Sleepout Strips (which help block light gaps on the sides!) Yay!
Rules
The contest is open to US 18+. The giveaway will end on September 27, 2022, at 11:59 PM MT. The winner will have 48 hours to confirm their win after I email them, or a new winner will be chosen. I am not responsible for lost or stolen mail.