Remodeling My Master Bathroom Is No Easy Task! We moved to this home at the beginning of March. My husband wasn't here that much due to having to move the rest of our stuff, while I stayed here with the kids. Now that my husband is back, we can finally start to make this house our home and that means a few updates are in store. The first update we really wanted to do is our master bathroom.
The toilet was sitting funny and did not work all that great. The tub has never been used, needed a faucet put on, and was not hooked up correctly. Plus, the tub was pretty gross just from sitting in the bathroom for so long, unused.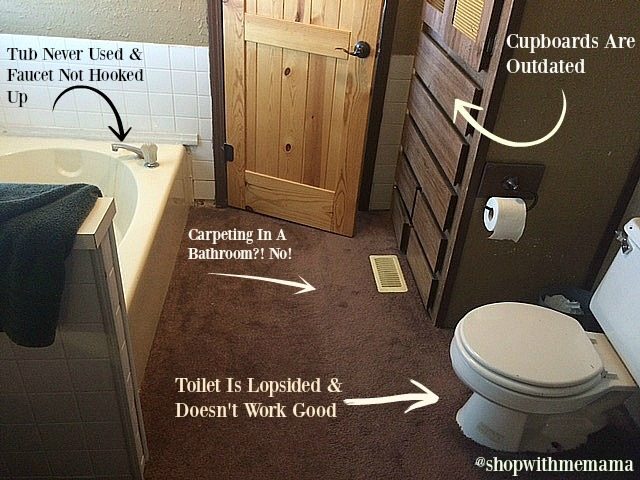 There is also carpeting in this bathroom, which to me, is a big no-no in a bathroom. Sure it makes the bathroom a more comfy feeling, but what happens when a toilet overflows or you get water on the carpet from the shower/tub/sinks? Gah. Gross!
I really want to replace the carpeting with hardwood floors or linoleum, something nice other than carpeting. Hover here, to see some floor scrubbers that could help with a toilet overflow or gross carpeting.
More things I want to do is paint the cupboards with Chalk Paint and put up a barn door in front of the tub, so when you are sitting in the bathtub, you will be staring at the barn door. I want to add a little shelf on the barn door with a candle or candles on it. Wouldn't that be nice? Those are my hopes to add to the remodel of this bathroom.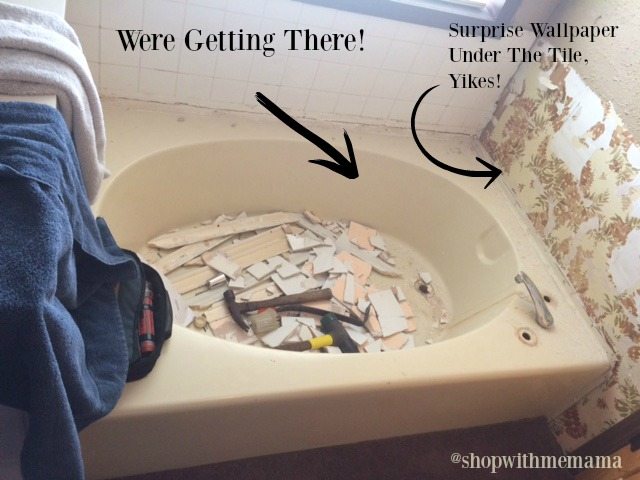 There is so much to do and so much I WANT to do, it gets overwhelming a bit! I contacted a great company, Mansfield Plumbing, and asked if they wanted to help me with this master bathroom remodel. They agreed to send me a wonderful, jetted tub and toilet! Oh, that made my husband and me beyond thrilled. Now our bathroom will be coming along nicely! Can't wait to install the toilet and tub!!! So, stay tuned for that!!!
The products that Mansfield Plumbing sent to us, to install are the Pro-Fit whirlpool with Access Panel and Inline water heater. We were also sent the MONTCLAIR HET toilet in white. Everything arrived very quickly and everyone was so nice, professional and HELPFUL!
Stay tuned for the installation post! We are getting ready to put in that tub and toilet! Then I will add some other fun touches and hopefully, this master bathroom will turn into a beautiful master bathroom!!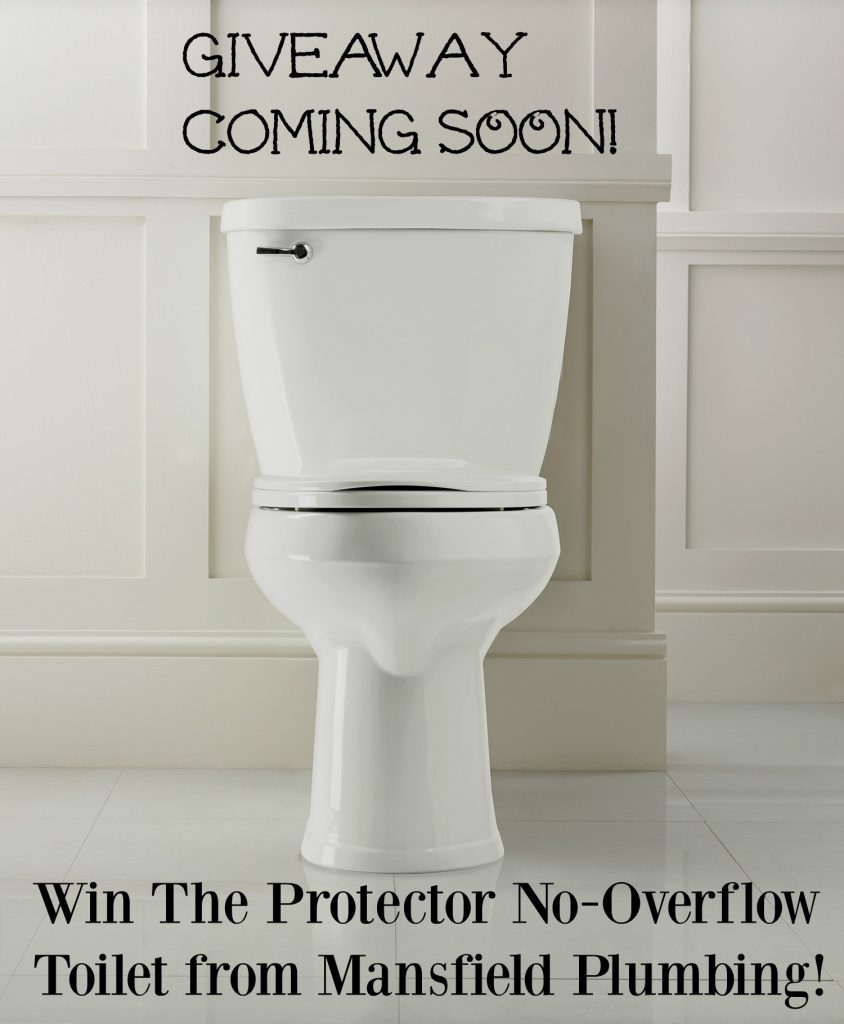 Get Social!
Connect with Mansfield Plumbing on Facebook, Youtube, and LinkedIn!
Are You Remodeling Anything This Year? If So, What?