*Product received. Opinions are my own. This post includes my affiliate links.
I never had a cooktop before. My mother-in-law had one and I was always envious because it cooked so fast and so easily. Made cooking look fun.
The Rosewill Induction Cooker Cook Top definitely makes for some easy cooking! I received it to review and am very happy with it. It not only looks really nice on my countertop, but it also cooks my food SO quickly. I am not kidding! As soon as I turn it on, food starts to sizzle! So awesome! Talk about easy and quick dinners!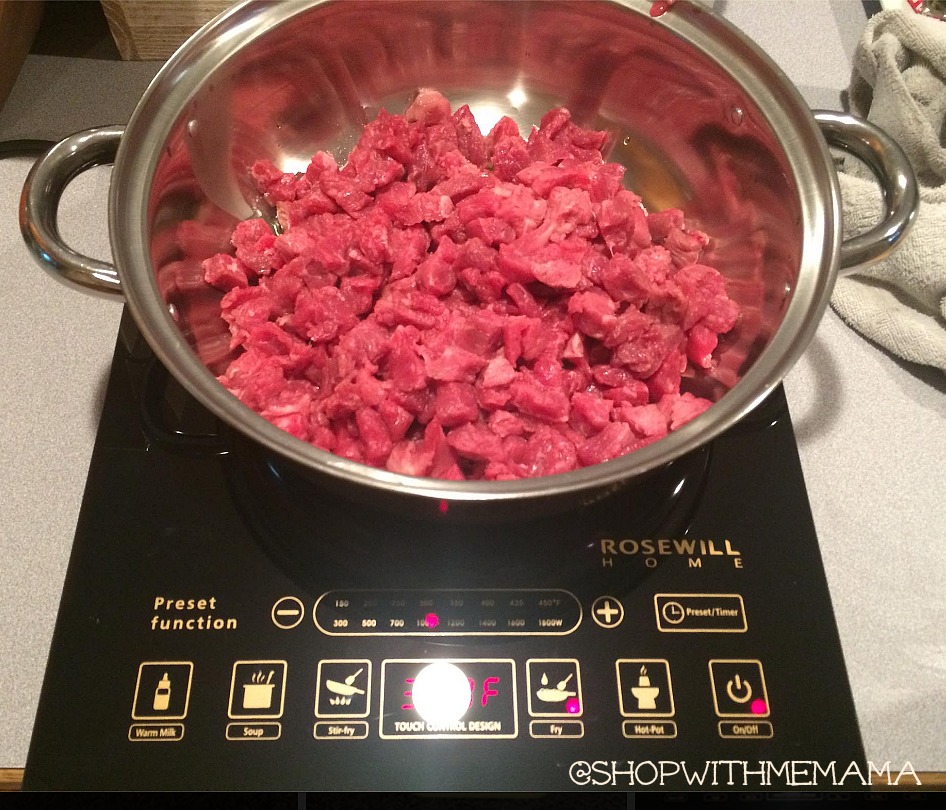 So far I have cooked a stir fry in it, rice, soup, and a casserole type dish. It cooks so good and evenly. It has 5 pre-programmed settings: Hot Pot, Stir Fry, Fry, Warm Milk and Soup. It has a polished A-grade crystal plate surface with a large, LED screen display. It also has a built-in digital 24-hour timer setting. All of that with just the touch of a button on the touch control panel.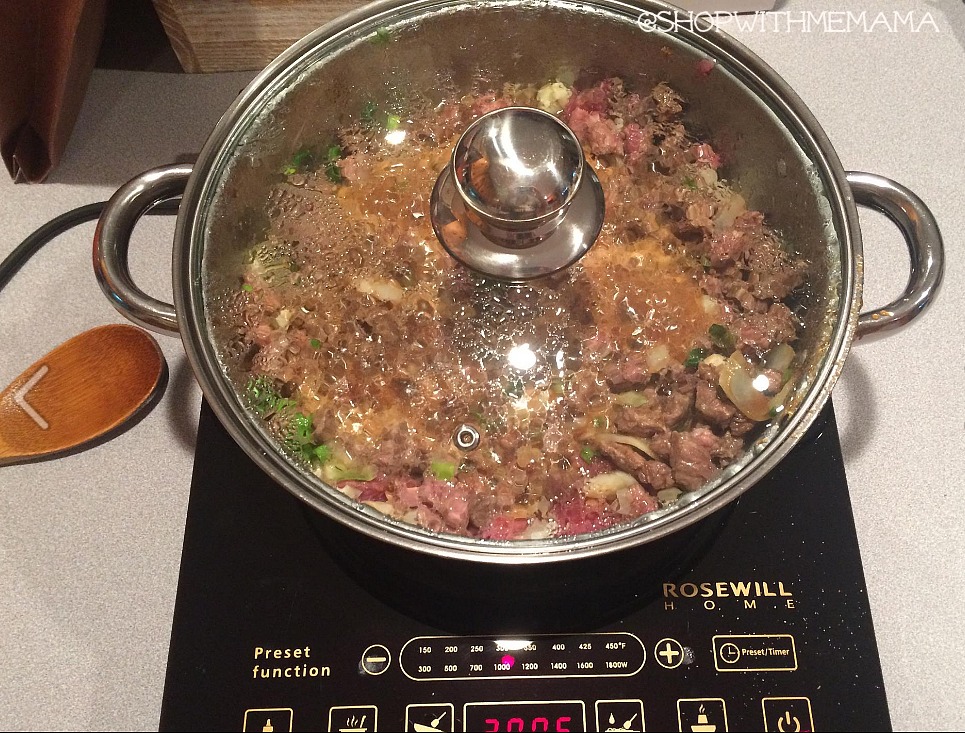 The Rosewill 1800W 5 Pre-Programmed Settings Induction Cooker Cooktop has 8 power levels from 300 to 1800 watts. It also has 8 temperature settings from 150 to 450 degrees. The stainless steel pot cooks food evenly and cleans nicely when you are done cooking. I am just so pleased with this cooktop and use it ALL the time.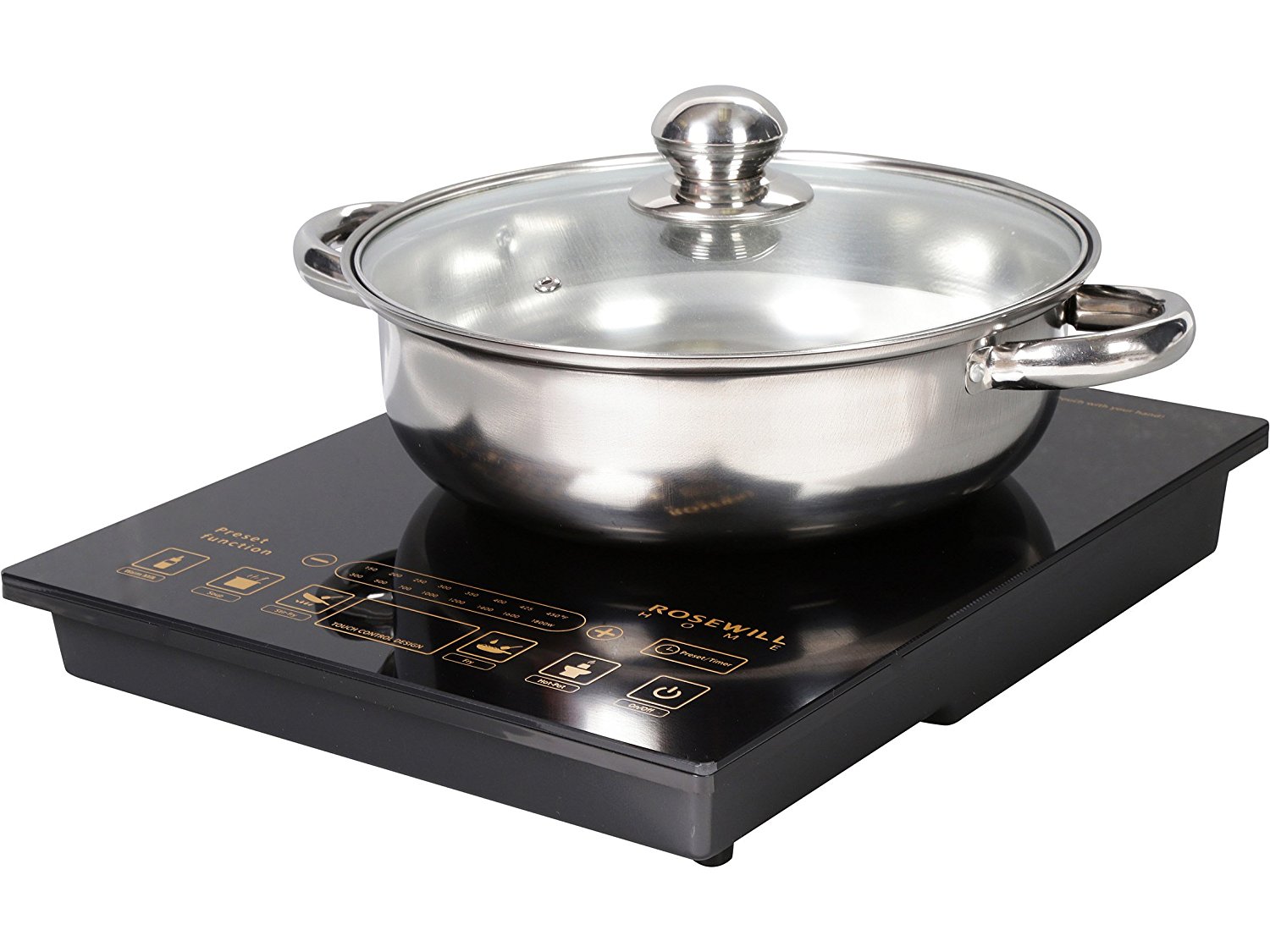 Buy
You can purchase the Rosewill Induction Cooker Cook Top online at Amazon.com. It retails for only $54.99 on sale from $119.99! So go check it out. I think this would make a fantastic gift for a cook in your life!
What Would You Cook In The Rosewill Induction Cooker Cook Top?