Congrats to Ellen B.
*Products were received. Opinions are my own.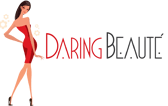 We would all like to look our best and slim down, right? How would it be to slim down this holiday using a simple method? Is it possible? Well, with any product on the market they all have their 'promises'. But I found a product that actually does something and wanted to share.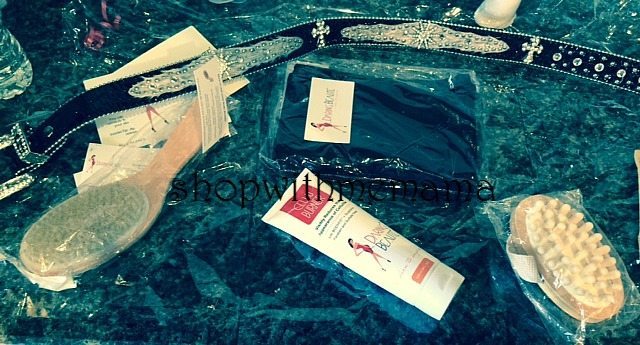 About 3 months ago, I received the Daring Beaute Luxury Slim Pack to try out. It came nicely packaged and even had an AWESOME looking black belt for me to wear with my jeans. Love that belt! The kit came with the following products:
Cellu Burner-the anti cellulite cream (Maxi Tube 8Oz)
Slimming Leggings
Body Brush
Body Massager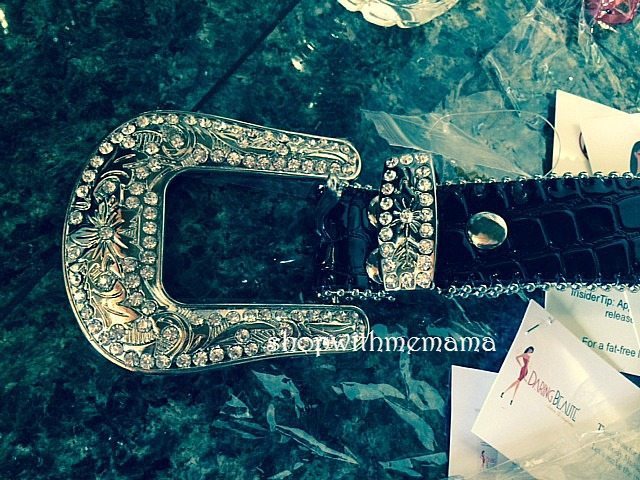 You can use all these products in a rotating combination to achieve substantial results in toning up your body, revitalizing your skin texture and moreover, keeping cellulite away!
I tried this for about 4 weeks or so. I used the Cellu Burner cream nightly ( I did forget once in a while though) and I sometimes used in the mornings. I wore the slimming leggings to bed, once or twice a week, depending on if I remembered or not. I also used the body massager and the body brush, twice a week, alternating them.
Before your shower/bath, you start with your ankles and then upwards to your legs, thighs, buttocks, stomach, back and arms, using the body massager and body brush. Then, take your shower, then apply the Cellu Burner after your bath/shower and again in the morning when you wake up. You only have to do the massaging twice a week as it can be time-consuming.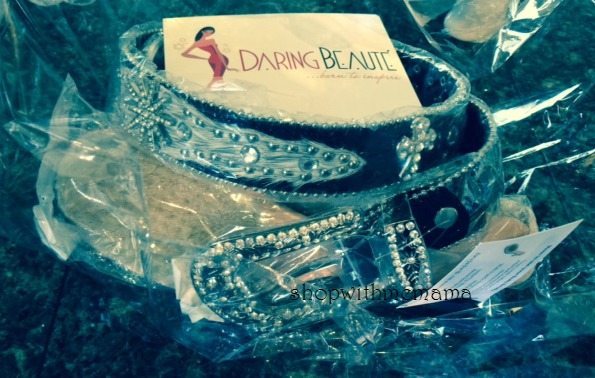 Then, like I said above, you wear your slim & tone leggings for a couple of hours (after you apply Cellu Burner lotion), just twice a week. The combination of the Cellu Burner and the slim & tone leggings leaves your skin appearing more toned and super smooth feeling.
The lotion reminds me of a therapeutic scent or essential oils scent. It is pleasant and not over powering. The leggings are comfy enough and don't bother me. They are just SUPER tight, like leggings and as soon as I put them on, it makes me look like I already lost at least 3 lbs!
After using this the way it was suggested, for about 3 weeks, I do notice EXTREMELY soft skin. Oh my heavens, even hubby was wowed! The appearance of cellulite has diminished some too, so that was nice. I think this is a product I will be using in the Summertime, when I will be wearing a bathing suit. I am happy with the results I received.
Buy
You can purchase the Daring Beaute Luxury Slim Pack online at http://daringbeaute.com/. It retails for $119.00.
Win
One person will win the Daring Beaute Luxury Slim Pack! Yay!
How?
Easy! Just use the RC form below. GL!
Rules:
contest is open to US 18+. Giveaway will end on December 22, 2014 at 12 am PST. Winner will have 48 hours to confirm their win, after I email them, or a new winner will be chosen. Sponsor is responsible for shipping out prize.